The weather can make or break your holiday. Hong Kong can be enjoyed all year round, but some times of year are certainly better than others. Hong Kong has a tropical, hot humid summer, a short, cool, damp winter with very short shoulder seasons in between.
Summer – June-October
I do realise that I've just said that summer lasts for five months of the year. The weather usually warms up around the end of May – early June and stays hot and humid until at least October.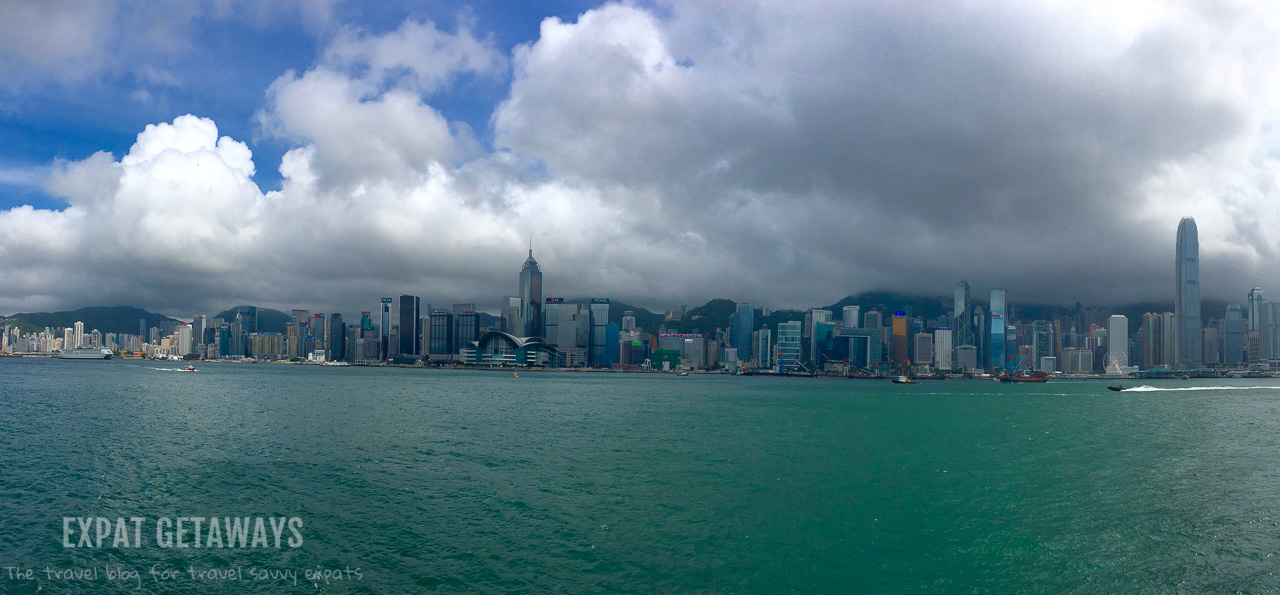 Expect temperatures from 30-33 degrees Celcius (85-90 Farenheit) during the day with 25-27 Celcius (75-80 Farenheit) at night. Humidity is next level high with days regularly in the 80+% bracket.
It rains a lot, but not usually all day. Heavy down pours can result in amber, red or black rainstorms. These are the warning levels  used by the Hong Kong Observatory when rainfall exceeds 30/50/70mm in an hour. In 2016 there was only one black rainstorm and five red storms.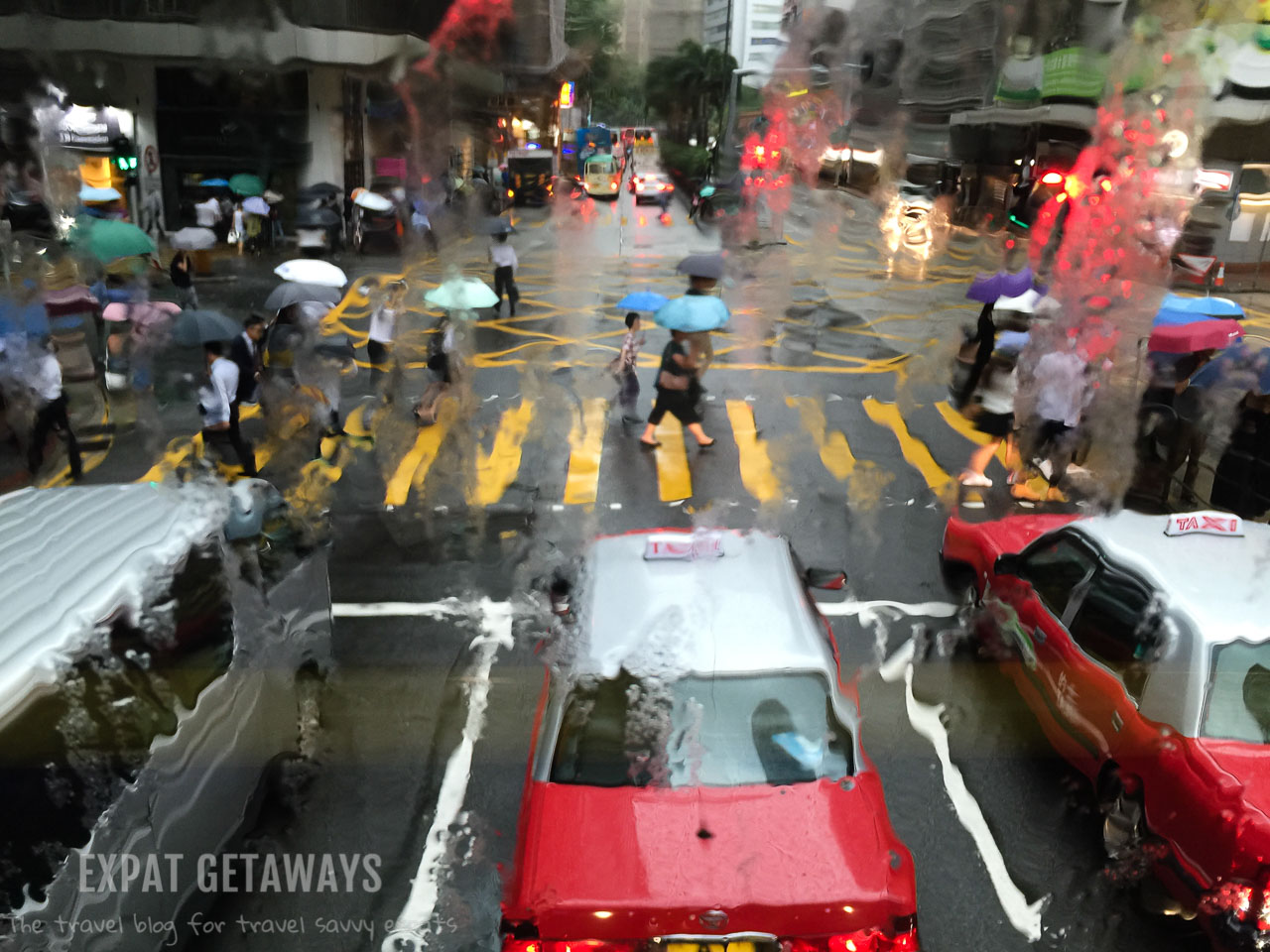 Typhoons are the same as hurricanes or cyclones and are most likely in Hong Kong from July to September (although they can form as early as May and as late as November). The city is well equipped to deal with typhoons and warning systems are in place to protect locals and visitors. It will only affect your plans if a T8 or higher is raised. In 2016 nine typhoons came within 800km of the coastline but just two reached a T8 warning signal.
The thing to keep in mind at this time of year is that the weather is hot and unpredictable.
Best to visit: Autumn – November and December
For me this is the perfect time of year. The humidity finally drops to tolerable levels and temperatures are about 25 Celsius during the day (75F) and 19C (66F) at night.
The days are typically warm, clear with blue skies. It is perfect weather for hiking and getting around the city in comfort.
Winter – January and February
The winter is short, but it can be much cooler than many expect. Day time temperatures are typically 10-15 Celsius (50-60 Fahrenheit) with frequent cloud cover. It is drier than the summer, but there is often fog and it feels damp.
From clear blue skies to completely fogged in. Doesn't make for the best sight-seeing.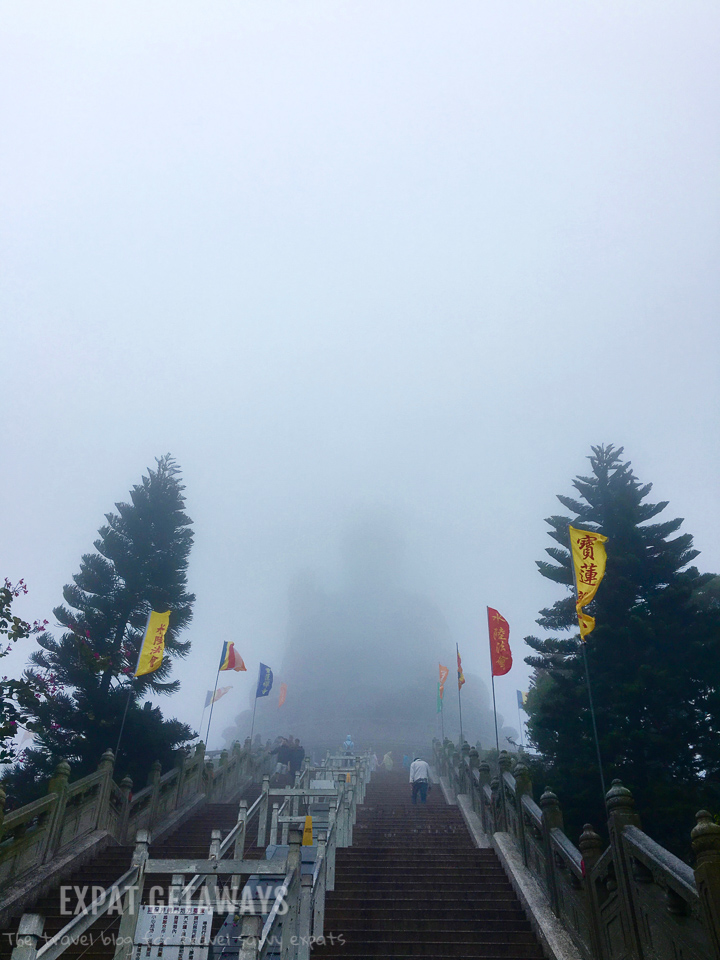 Spring – March, April and May
Sometime during March the weather will start warming up again, but as the mercury rises so does the humidity. It will often be warm, but cloudy, foggy and grey.
Not the ideal view of the Hong Kong skyline. 
Hong Kong Observatory
For the most up to date weather information check the Hong Kong Observatory. They also have a handy app for Android and iPhone. The app will send you notifications for rain, thunderstorms and typhoons as well as the usual temperature predictions.
More from Expat Getaways:
First Time Hong Kong Survival Guides:
Hong Kong Neighbourhood Guides:
Love it? Pin it!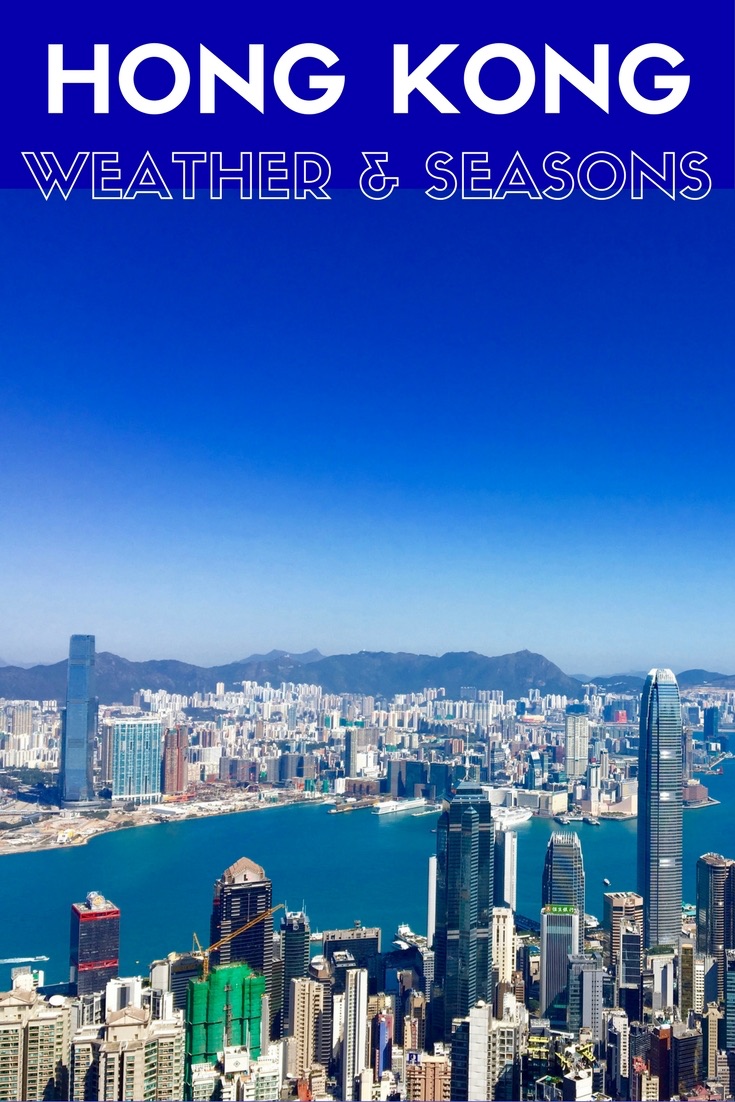 Comments
comments