Food Tours are a great way to see a city and find the best local eats. My advice… book one for your first day in a new city and you'll be all set for the rest of your stay.
1. Hong Kong 
Hello Hong Kong is my benchmark for food tours around the globe. Iconic Cantonese dishes like dim sum and roast meats in local eateries where you are often the only tourist in the room. You'll taste authentic food and learn what makes Hong Kong the dynamic city that it is today. Your local expat guide will show you around Hong Kong Island helping you explore backstreets, explain what that weird looking dried seafood is and how to navigate the public transport. It is the perfect introduction to Hong Kong and the food scene.
Read 48 Hours in Hong Kong.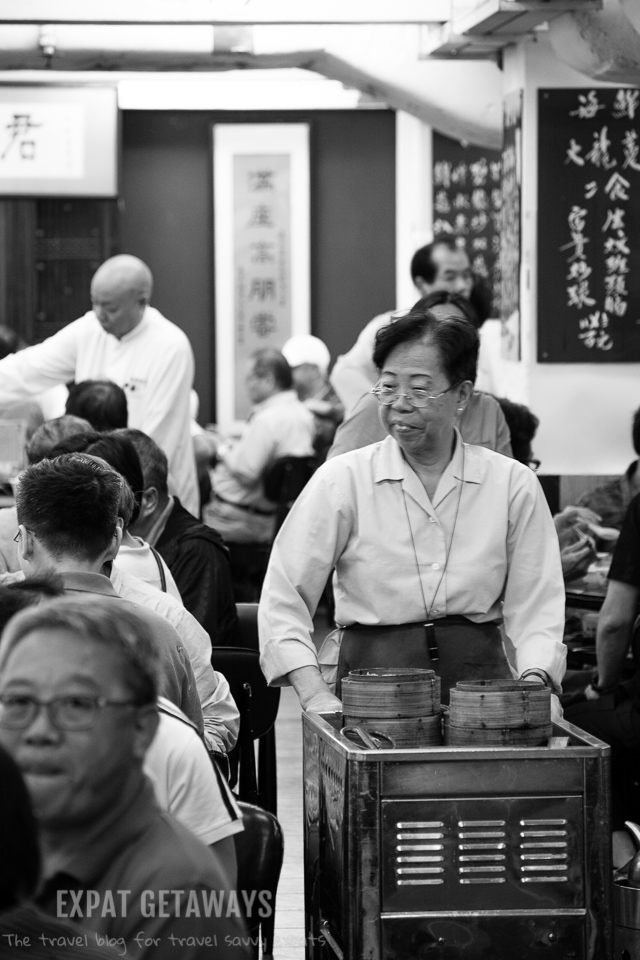 2. Delhi
Indian food has long been a favourite for Andrew. Like a lot of travellers we were nervous about street vendors and kicking off our trip with a case of "Delhi Belly". Our first evening in India we joined Delhi Food Walks  for their Old Delhi Tour with Anubhav. Andrew and I were the only guests which was perfect for exploring the maze of laneways and back streets of town. We tried street food we've never heard of, as well as our favourite Indian classics that we recognise from home. If you like Indian food do yourself a favour and book one of these tours. I'll be back to try their breakfast tour for sure!
Read 5 Nights Golden Triangle.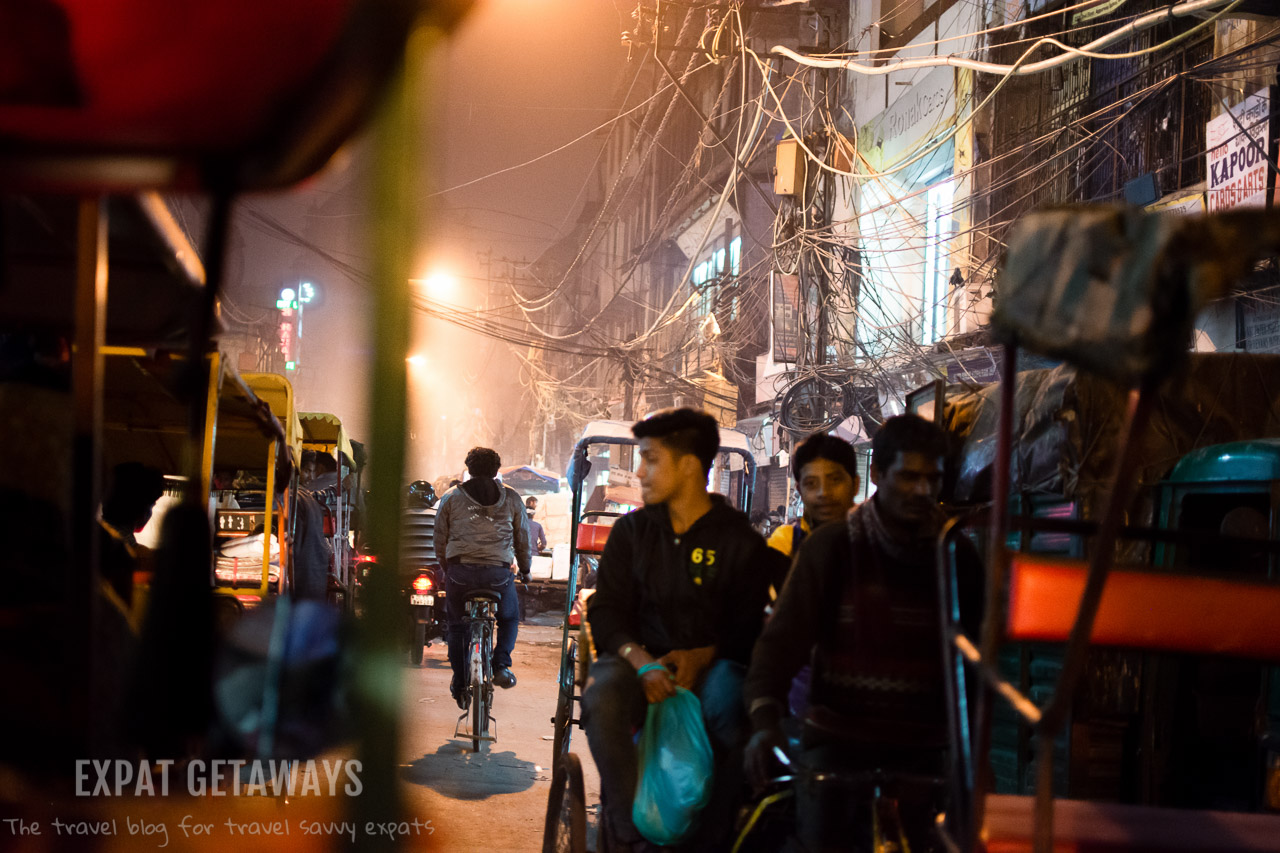 3. Barcelona
Read the full article by Danielle from World Smith
When I went to Barcelona, I was looking forward to tapas bar hopping down La Rambla. On arrival, I realised tapas actually aren't a Barcelona tradition at all! They originally come from the south and in Barcelona, a lot of those bars are a tourist trap.
Thank goodness Devour Barcelona was there to set me straight. Completely overwhelmed by the amount of dining options, I booked a tour through the Gracia neighborhood to get a guaranteed authentic look at Catalan cuisine.
I spent a full day with a tiny tour group walking among traditional family-run establishments. Breakfast kicked off with a cava toast, Spain's answer to champagne, before we walked through the old-school neighborhood market, sampling jamon iberico and various cheeses along the way. We attended an olive oil tasting, learned how to make the pan con tomat that precedes practically every Catalan meal, and downed glasses of vermouth at Cal Pep, 'the bar lost in time.' And that's all just scratching the surface.
4. Hoi An
Vietnamese food has always been high on my favourites, but not so much for Andrew. I was determined to convert him! With a little help from the team at Hoi An Food Tour he has certainly changed his tune.
We were picked up for our Street Food by Motorbike and introduced to our guides- yep plural, one guide each. What I loved about this was that we had this amazing group of young locals showing us around. They each took turns introducing the food and sights and we really felt like we were hanging out with a group of friends. As expected the food was phenomenal and Andrew quickly became a convert. We tried everything from the familiar banh mi- pork sandwich, to my new favourite banh khot- savoury coconut pancake to the very unique balut egg- not quite an egg and not quite a duck they say.
Read the full 4 Nights in Hoi An.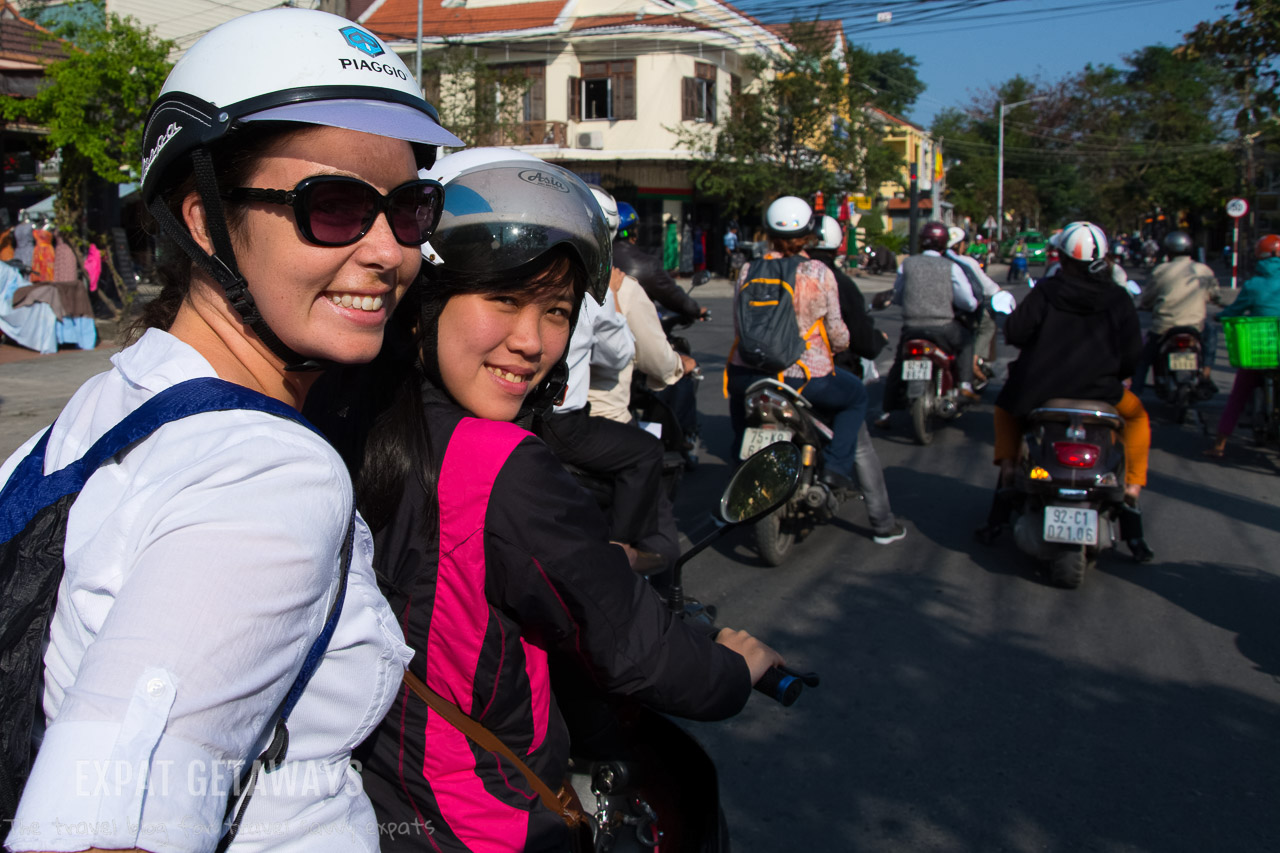 5. San Sebastian
There is no doubt that San Sebastian is a foodies dream. Pintox bars line the streets. How to choose? I enlisted the help of Mimo Tours San Sebastian and booked in for their dinner Pintox Tasting Tour. The tour included six food stops at some of San Sebastian's best pintox bars with wine to wash it all down. Our enthusiastic guide explained the Basque culture whilst introducing us to specialties like octopus, slow cooked beef and foie gras. The best part was we got the lay of the land and knew which spots to return to for further exploration.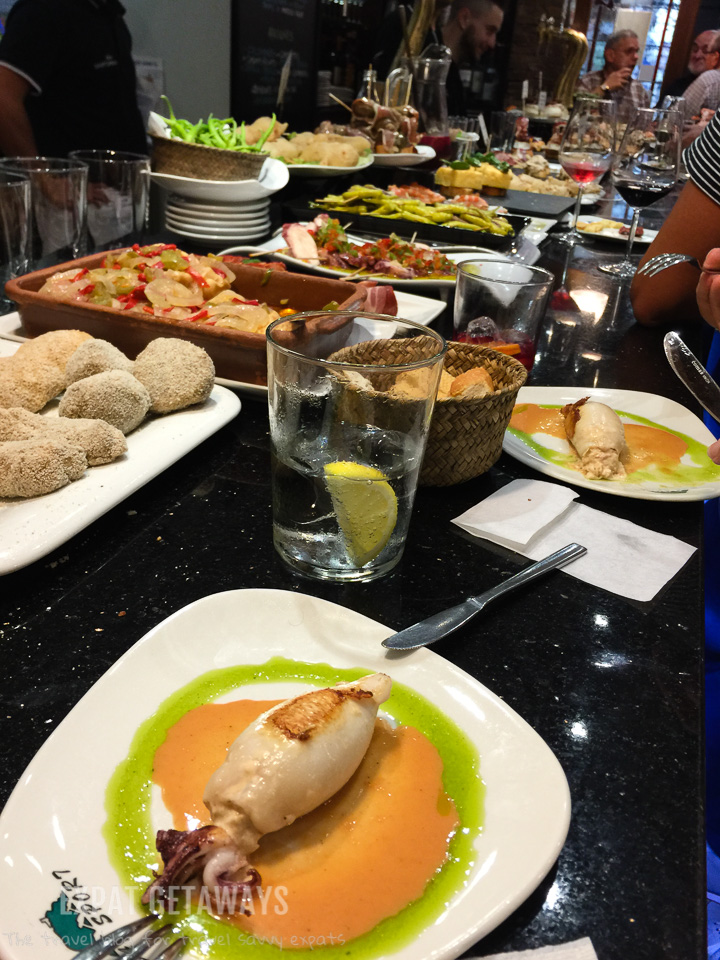 6. Bangkok
Thai has long been my favourite cuisine. In a city like Bangkok it isn't worth wasting a single meal so we enlisted Bangkok Food Tour to show us around on their Midnight Tuk Tuk Food Tour. After meeting the group we loaded into tuk tuks and zipped around the city trying the best street food on offer. My new favourite is the guay tiew kua gai, similar to a pad see ew. There were of course favourites like pad thai and mango sticky rice as well as some interesting snacks for the more adventurous in the group.
Read 48 Hours in Bangkok.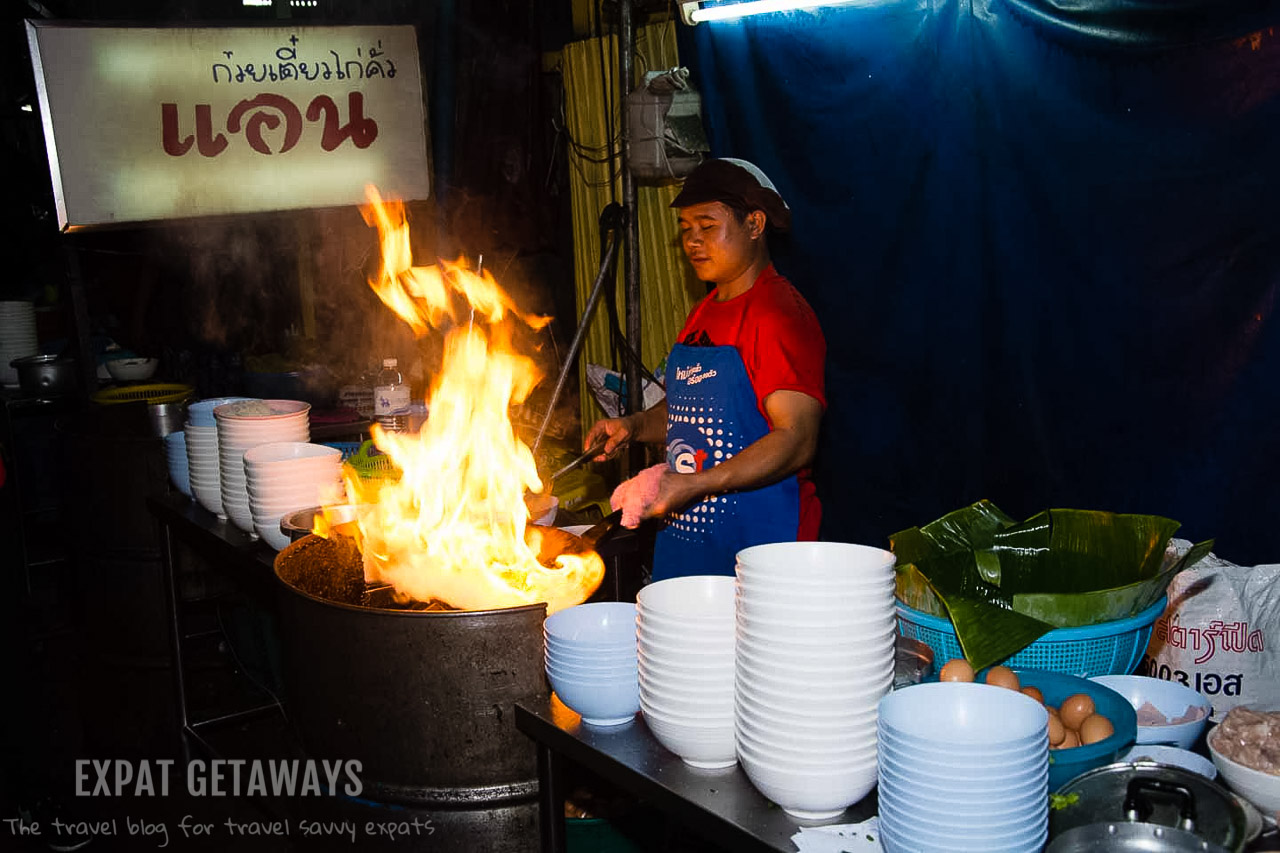 7. Berlin 
I love food tours because you get to learn about a place through your taste buds and stomach…I'm all about that! In Berlin, I knew it would be special. It was a divided city and while it has come together now you can still feel the differences. Berlin is now home to people from all over the world…and these multicultural flavours were the most surprising culinary delights on the tour. From a Turkish spread to a Vietnamese soup on a cold day, flavors came from all over. We quickly learned that these are also the flavors of Berlin. With so much diversity, would it really be a food tour in Berlin with currywurst? No, of course not! We dug into the spiced bites of this well-known meat that really screamed "Berlin". It's been my favorite food tour!
8. Hanoi 
I love Vietnamese food (see point 4 above). In Hanoi I wanted to get adventurous! With help from Kevin Tinh Street Food Style this certainly wasn't a problem. Of all the food tours I've done I'd say this offered the best mix of familiar like papaya salad and Vietnamese coffee to the most adventurous I've seen in a food tour; quail, preserved meats, snails, embryo and a few others which I'll leave for you to discover! My favourite… clams steamed with pineapple, lemongrass and a little chili, closely followed by a Vietnamese pancake.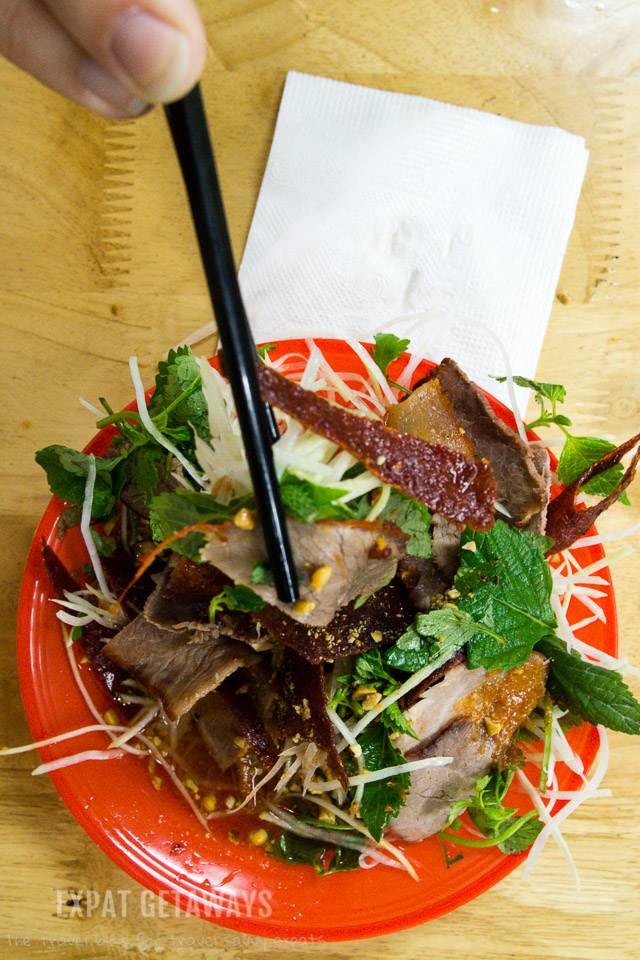 9. George Town
In George Town we wanted to spend our days wandering and eating so we booked a food tour with American expat Robyn Eckhardt who writes the blog Eating Asia. The food was nothing short of fabulous and we loved learning the lay of the land and her favourite street food vendors. I was a bit concerned about being served up the same food I eat daily in HK as most of the population in Penang have Chinese ancestry. I should have realised that with hundreds of years of history the fusion of Indian, Malay and Chinese foods is unique to Penang and the dishes incredible. My absolute favourite was the Hokkien Mee, a prawny broth with Hokkien noodles and fresh flavours. There were all kinds of dishes from noodles and soups to curries to sweets.
Read 3 Nights in George Town, Penang.
Have you done a food tour you love? Let us know in the comments below?
Love it? Pin it!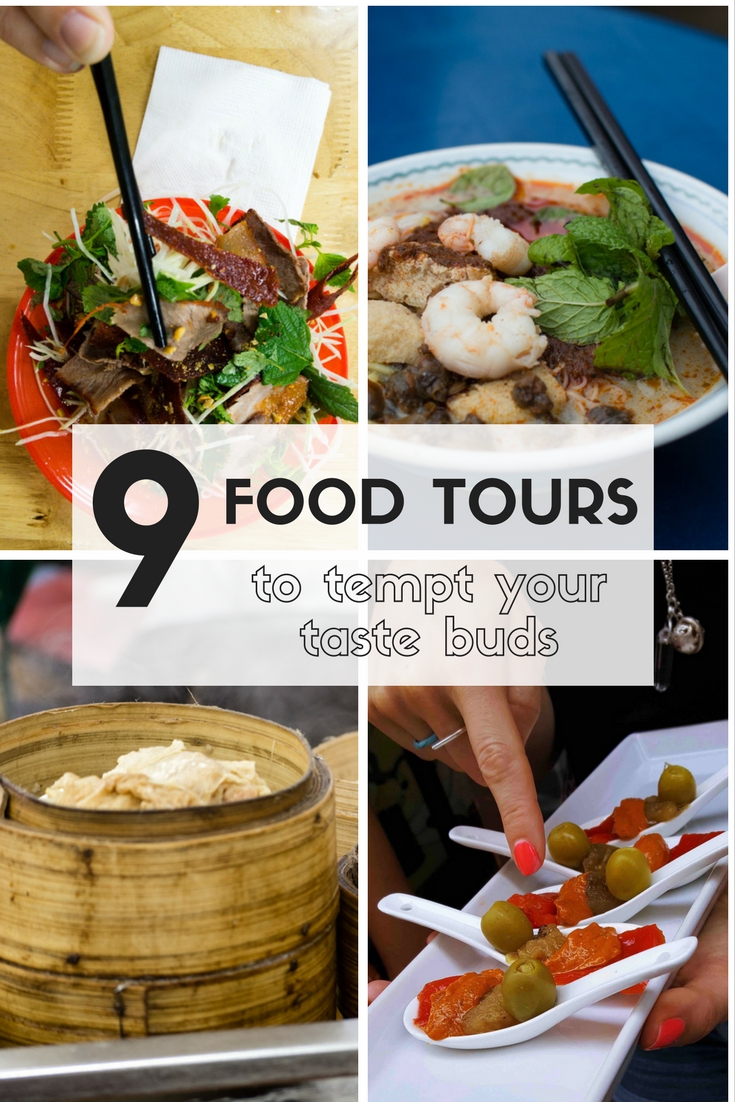 Expat Getaways endorses a policy of full disclosure.  This getaway was not sponsored or paid for by any company mentioned, and all views and opinions are solely those of the author. This post may contain affiliate links. This means that I may get a small commission at no extra cost to you. I only recommend products that I use and love myself, so I know you'll be in good hands.
Comments
comments