The secret is out! Luang Prabang, Laos is quickly becoming a must visit for an expat long weekend. It is a fine balancing act, retaining the laid back vibe all the while accommodating tourists comfortably.
Things to do in Luang Prabang:
See the monks collecting alms at sunrise
Temple hopping
Kuang Si Waterfalls
Night Markets
Climb Mount Phousi
A river trip on the Mekong
What did I miss? Add your favourite things to do in Luang Prabang in the comments!
Itinerary – 2 days
Day 1: Explore the temples by foot, bike or tuk tuk, climb Mount Phousi at sunset, shop and eat at the night markets.
Day 2: Watch the monks collect alms at sunrise, visit the Kuang Si waterfalls, cruise the Mekong.
Day 1
Luang Prabang is a small, quiet city. You can easily get around on foot or hire a bike to cover more ground. Spend your day exploring taking your time to pop into a few of the beautiful ornate temples.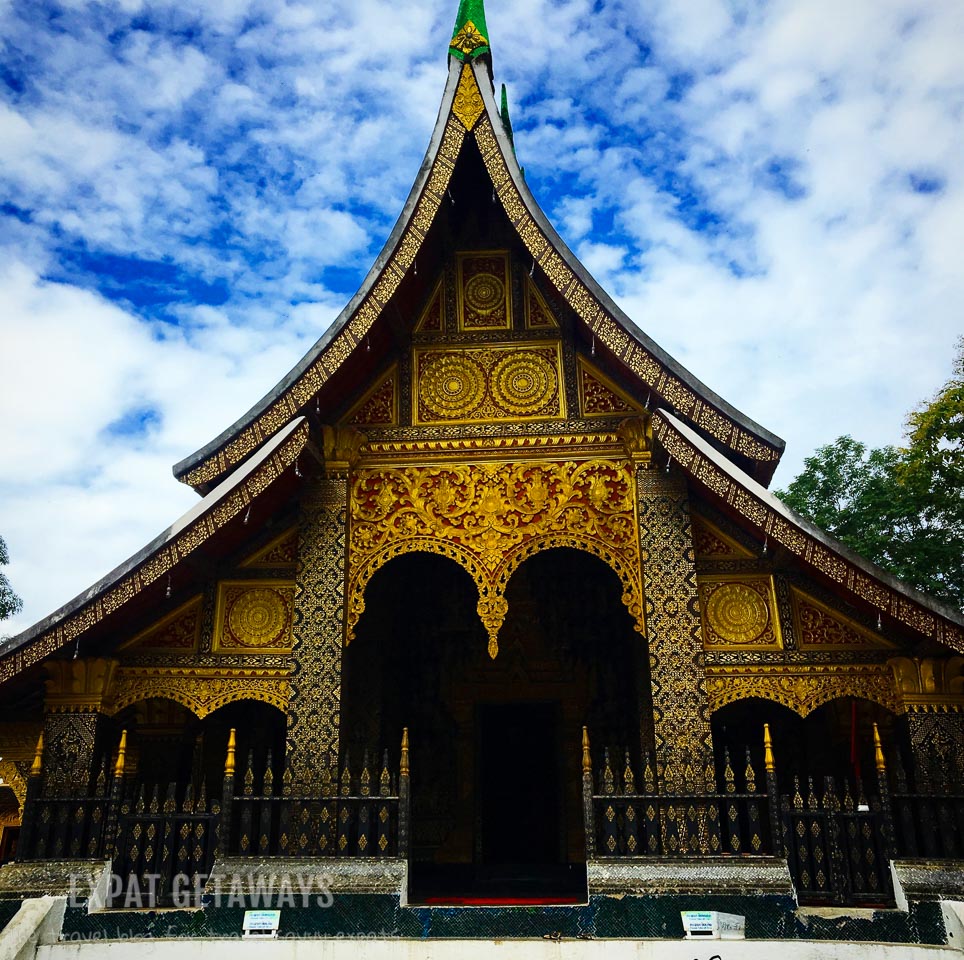 34 UNESCO world heritage listed temples are scattered through Luang Prabang. To say that Buddhism is a way of life here is a serious understatement. The temples are home to many novice monks and you will see boys of all ages adorned in the distinctive orange robes.
10:00am Wat Xieng Thong
The most famous temple in Luang Prabang is the Wat Xieng Thong. If you only visit one temple during your visit make it this one. Wat Xieng Thong sits near the meeting point of the Mekong and Nam Khan Rivers and is where Lao kings were once crowned.
Don't forget to dress appropriately when visiting temple grounds. You must cover your shoulders and knees anywhere on the grounds and shoes removed before entering buildings.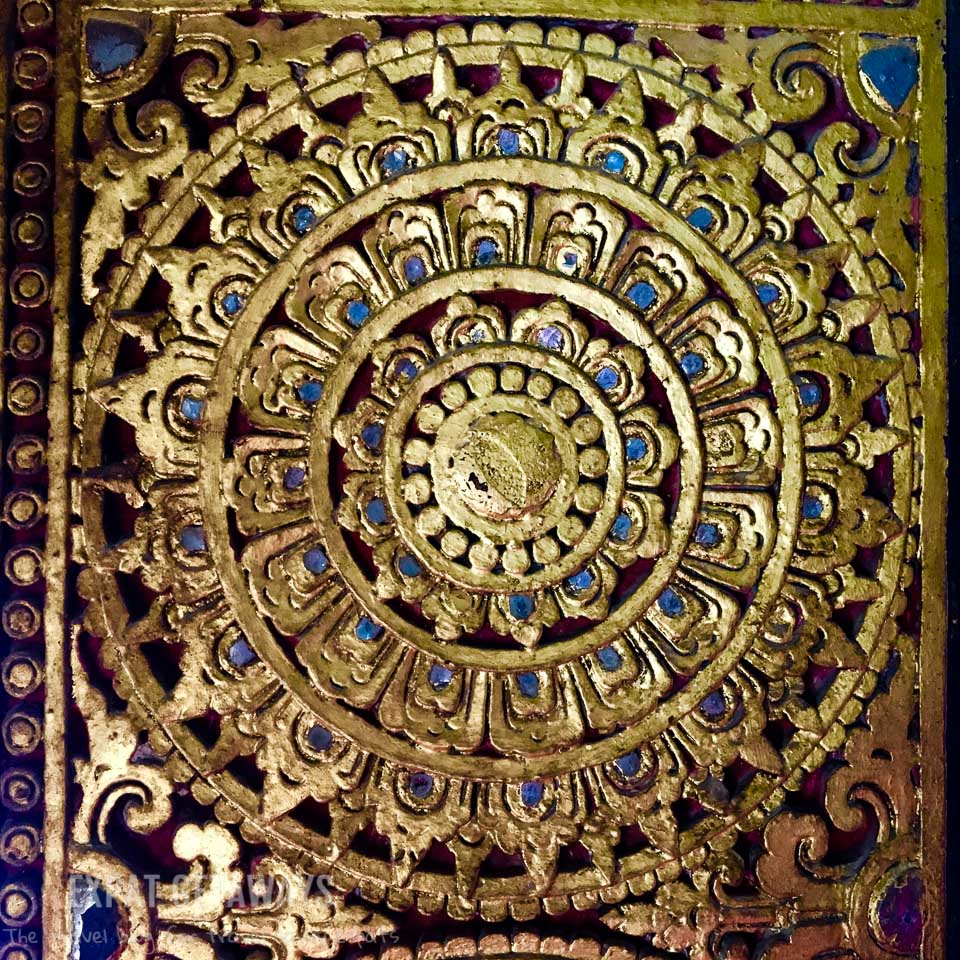 1:00pm Lunch at Khaiphien
Dine for a cause at Khaiphien. This is the Luang Prabang branch of Tree Alliance's training restaurants. You can try local delicacies like chicken laap and laksa with Mekong river fish as well as fantastic desserts, shakes and juices.
2:00pm Relax
Spend the rest of your day wandering or riding about town popping into temples, shops and cafes that take your fancy.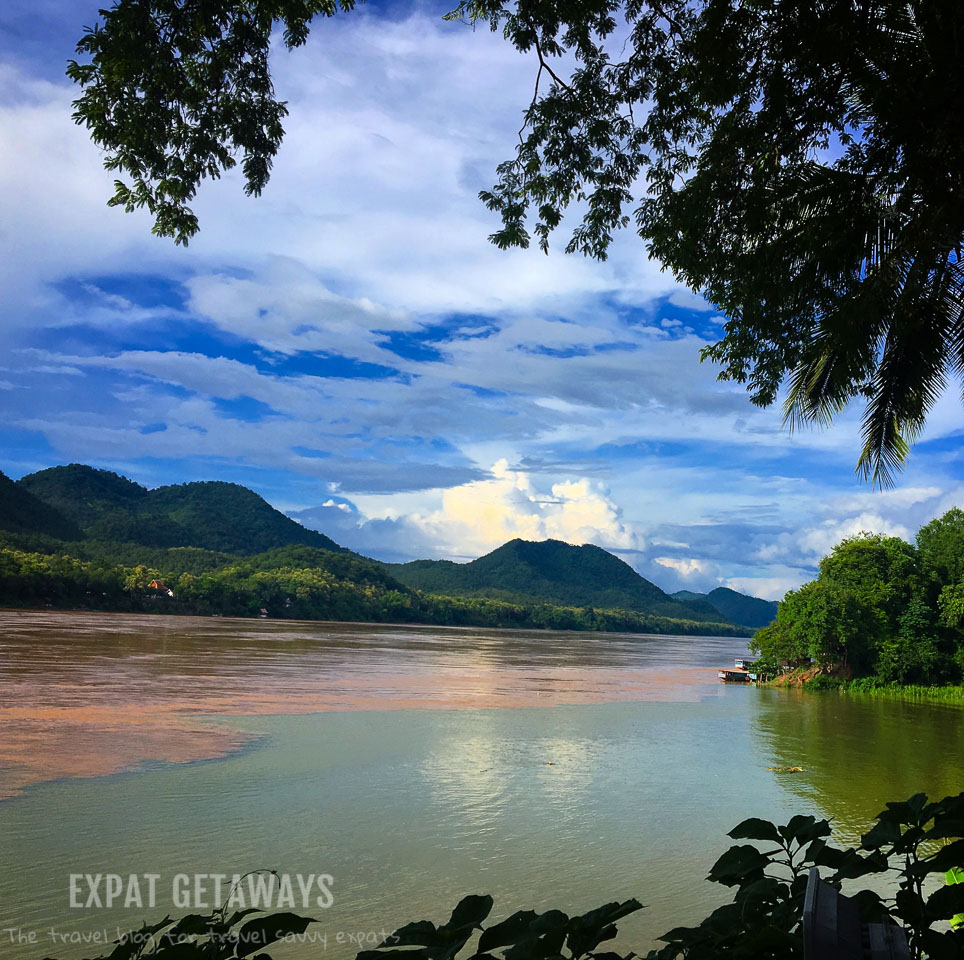 4:30pm Mount Phousi
Time your climb up Mount Phousi so that you are there to watch the sunset. At only 150m tall it is a relatively easy climb, but there are over 300 steps up depending on which route you take. It can get crowded up there, but it does give you the best view in town.
8:00pm Luang Prabang Night Markets
Take some time to freshen up and then head over to the night markets. These must be the most relaxed night markets in South East Asia. Vendors are happy for you to browse and to hassle you into their stalls for sales. There is the typical tourist ware of elephant pants, fridge magnets and jewellery, but also some great kids toys, silks and scarves.
You can absolutely bargain here, but it isn't the tough sell that you typically get in Thailand or Vietnam. Also remember that there is extreme poverty in Laos so if you find yourself haggling over a few thousand kip it probably means so much more to the seller than it does to you.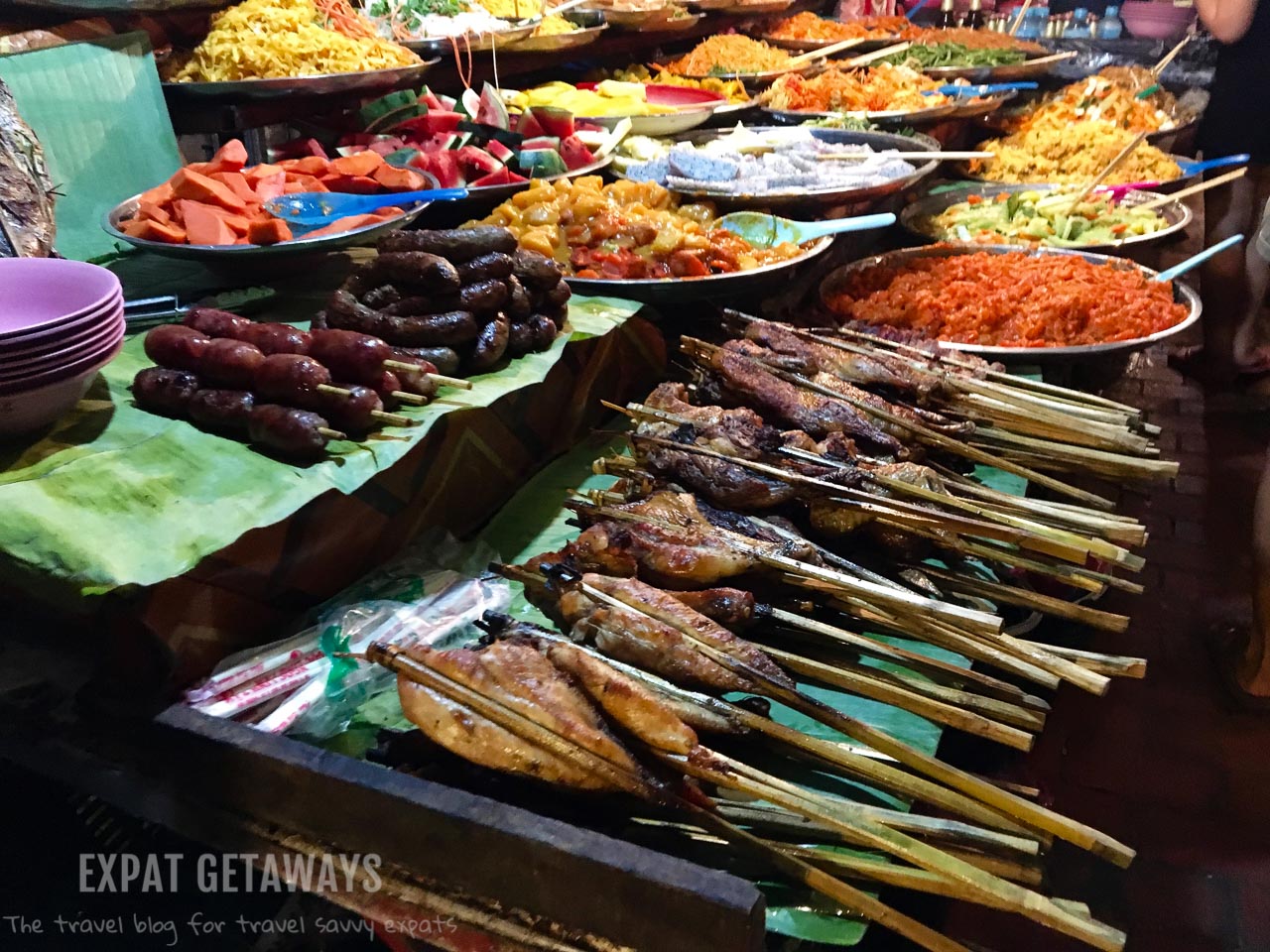 8:30pm Street Food Dinner
There is a small food market tucked down a little side ally if you are feeling brave! Precooked whole fish, chicken fillets, marinated pork and different kinds of mystery meat are on display for you to choose from. Pick what takes your fancy and the vendor will grill it up for you and you can add some sticky rice on the side. Make sure to choose a stall that is busy with a high turnover of fresh food.
There are also buffets along here where for 15,000kip you can fill your plate with all sorts of Laos dishes. I'm not a big fan of buffets, but the price can't be beat! At the end of the street there are fruit shakes, cakes and desserts like coconut pancakes which top off your meal perfectly!
Day 2
5:30am Monks Collecting Alms
Kick off your day at sunrise to watch the monks collecting their alms. During this daily ritual the monks and novices from the surrounding temples walk the streets barefoot with a large collecting bowl. Women will sit quietly outside their homes with a fresh basket of sticky rice and place a small amount in the bowl of each monk.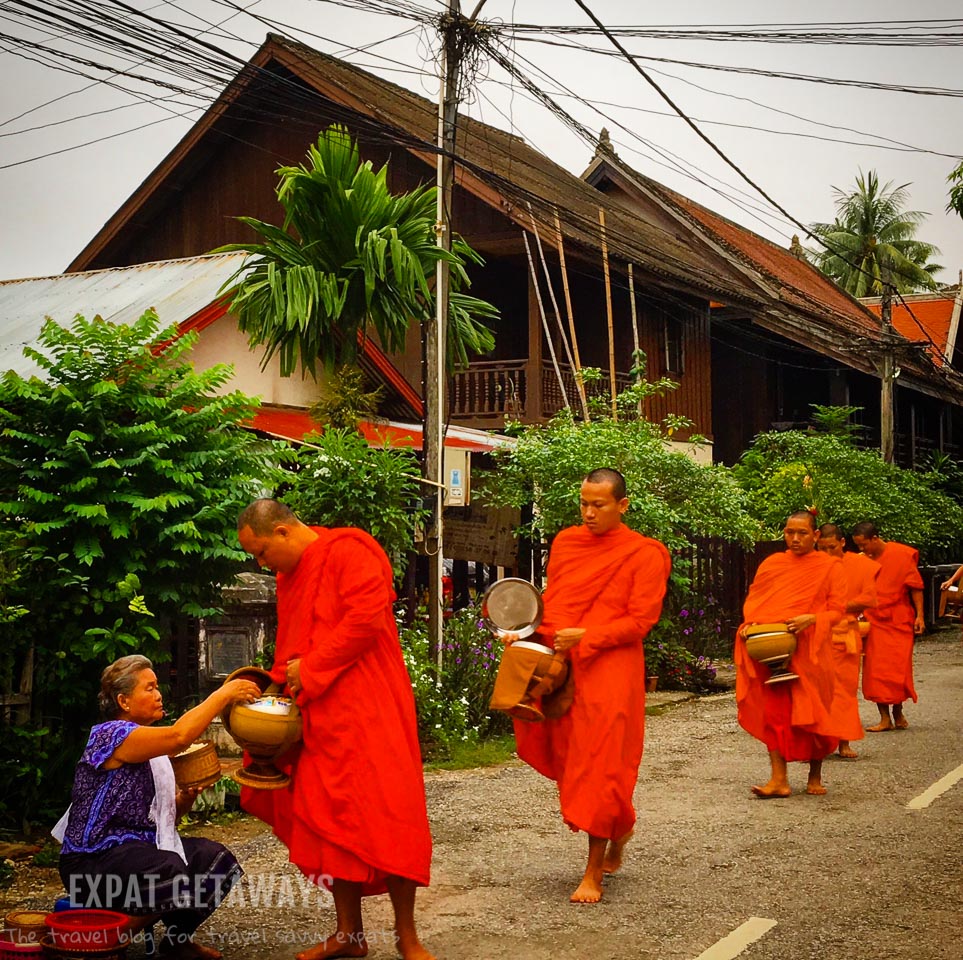 Guide for tourists watching or participating
Luang Prabang has become quite the tourist hotspot over the years and it isn't hard to see why. While tourists often mean well, they have a way of being inadvertently disrespectful, especially when they are on the hunt for the perfect photo!
Do:
Observe quietly.
Dress modestly with knees and shoulders covered.
Give the monks their distance. Stand across the street.
If you choose to participate make sure you buy high quality rice from the market or your hotel.
Don't:
Block or walk alongside the monks. We saw a couple walking either side of a child monk waving their phone in his face trying to get their perfect picture. Another crossed back and forth intercepting the line of monks as they walked along the street.
Stand higher than the monks (up on stools or fences trying to get a better view).
Sit with your feet pointing towards the monks.
Buy rice, candy or other offerings from the street vendors during the morning.
10:00am Luang Prabang Waterfall and Bear Rescue Centre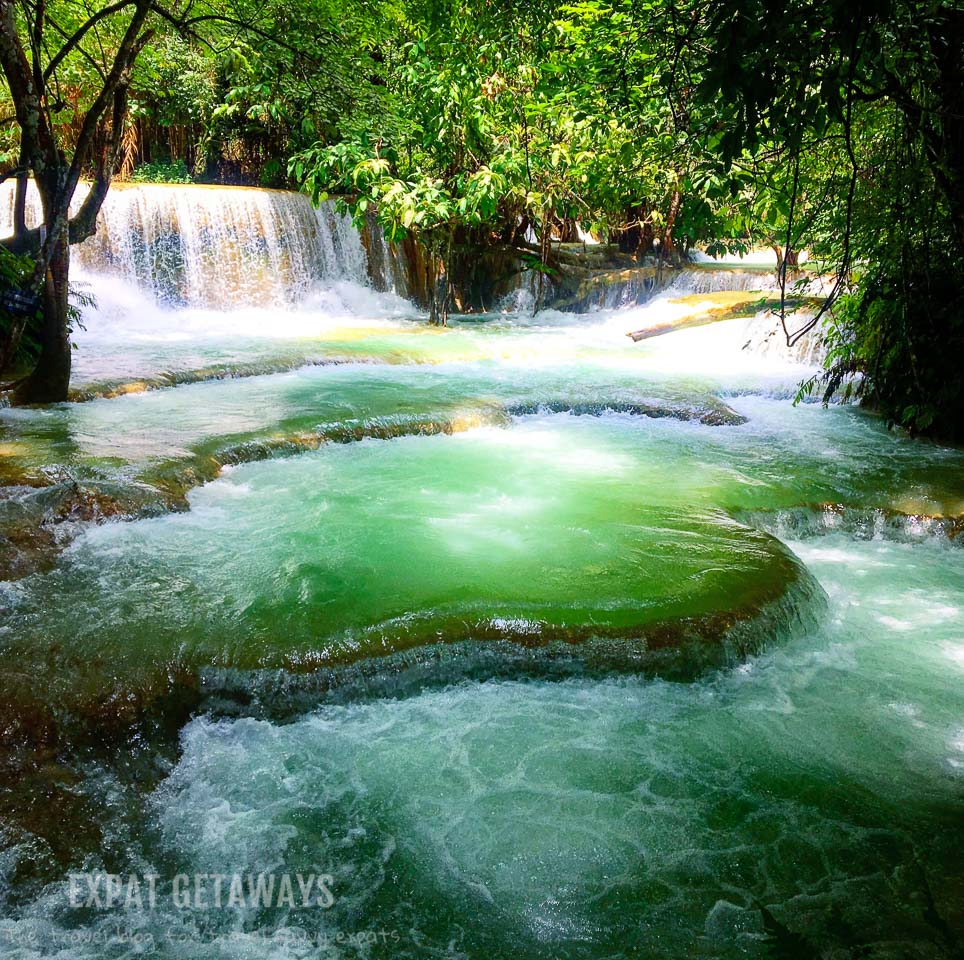 After breakfast head out to the Kuang Si waterfalls. Just tell your driver to take you to the Luang Prabang waterfall. You can visit at anytime of day, but it will definitely be more crowded at lunchtime and in the afternoon. We paid our driver $US30 (250,000 kip) for a return journey for four of us. Otherwise your hotel should be able to organize a van service (we were quoted $US57 for a return trip).
The 30km drive out takes about 30-45 minutes and can be a little bumpy at times. We dodged more than one chicken, goat and dog on the road. Lao tuk tuks are like converted trucks so the driver sits inside the cabin and we sat on bench seats in the back.
Free the Bears
Buy your entry ticket at the gate for 20,000 kip and make your way into the park. The Tat Kuang Si Bear Rescue Centre run by Free the Bears is the first thing you pass. On the black market bears are highly prized for their organs which are used in traditional medicine. This little facility is worth a visit on its own so it is an added bonus to combine it with a visit to the waterfalls.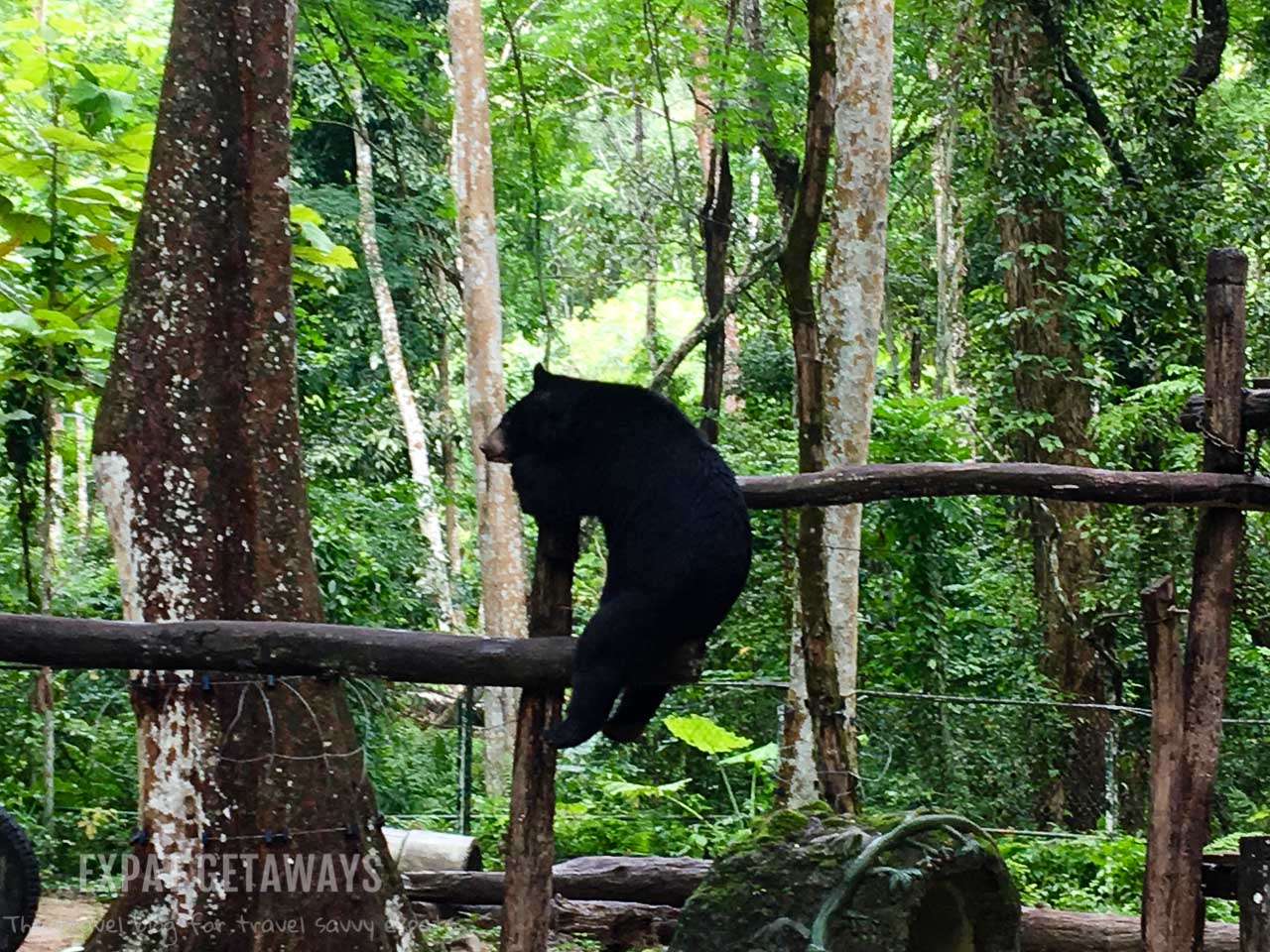 In the morning the bears are quite active searching their enclosure for the perfect spot to nap for the rest of the day. Swings, hammocks and climbing stations are set up through the enclosure for the bears to move around and play on. While it isn't big, Free the Bears are doing some great work with the limited facilities and funding they have.
Kuang Si Falls
A little further up the track and you'll start to see the turquoise waters of the falls. The water gets it's colour from the high calcium content of the surrounding limestone. Small cascades form pools perfect for a refreshing dip.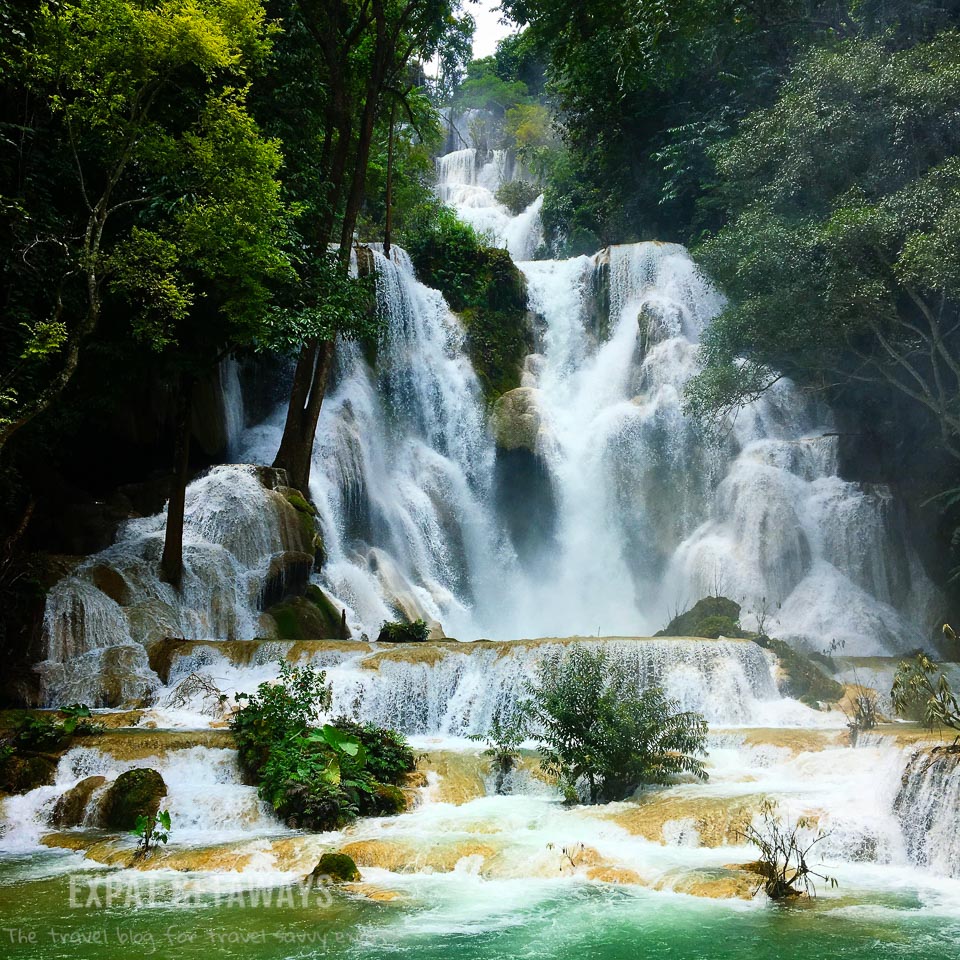 My advice is to walk all the way to the top to see the full waterfall first, then you can come down and work out the perfect swimming spot. As you walk up past each set of cascades you'll be thinking you've reached the top. You haven't! You'll definitely know when you get to the top when you see a viewing platform and a gorgeous flow of water 60 metres high.
1:00pm Lunch at the Butterfly Park
Before you make your way back to town be sure to call in at the Butterfly Park. They do great food here so be sure to buy the combined lunch + entry ticket for 65,000 kip ($US 8). You'll be treated to beautifully manicured gardens and of course lots and lots of butterflies!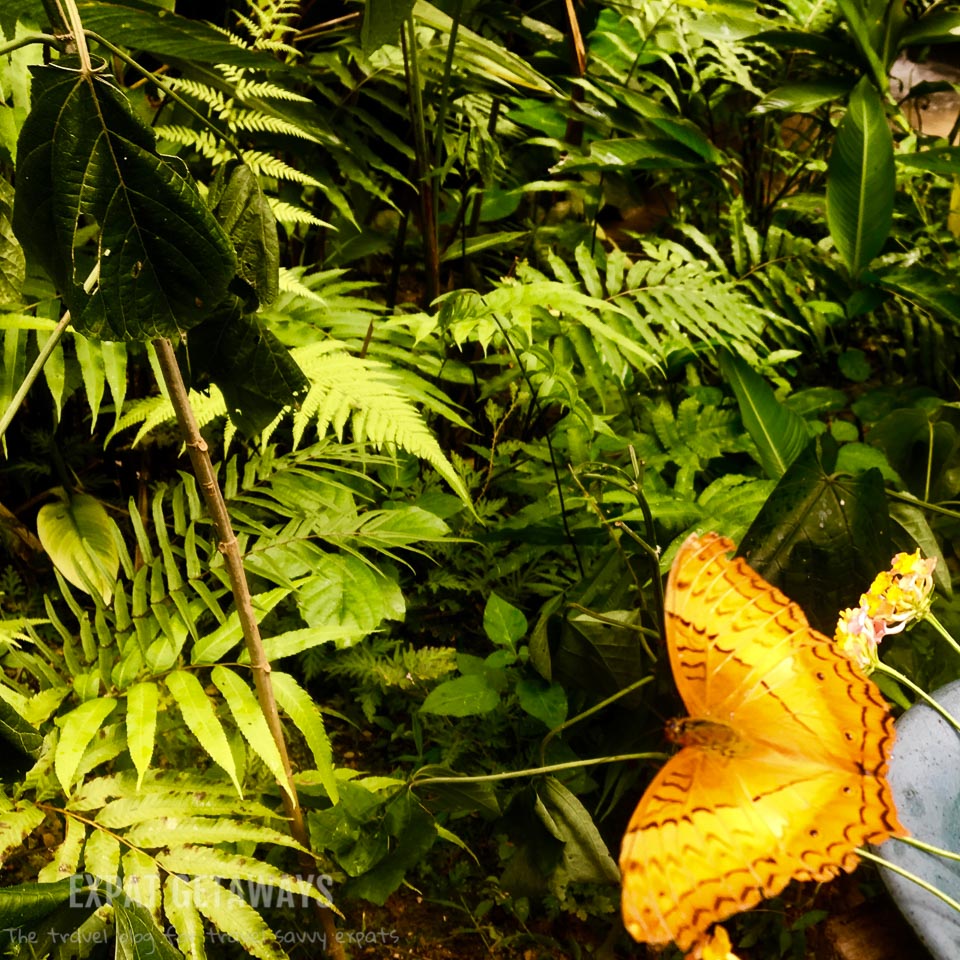 3:30pm Relax
After such an early morning give yourself time to chill out by the river, grab a foot massage or take a nap before heading out for the evening.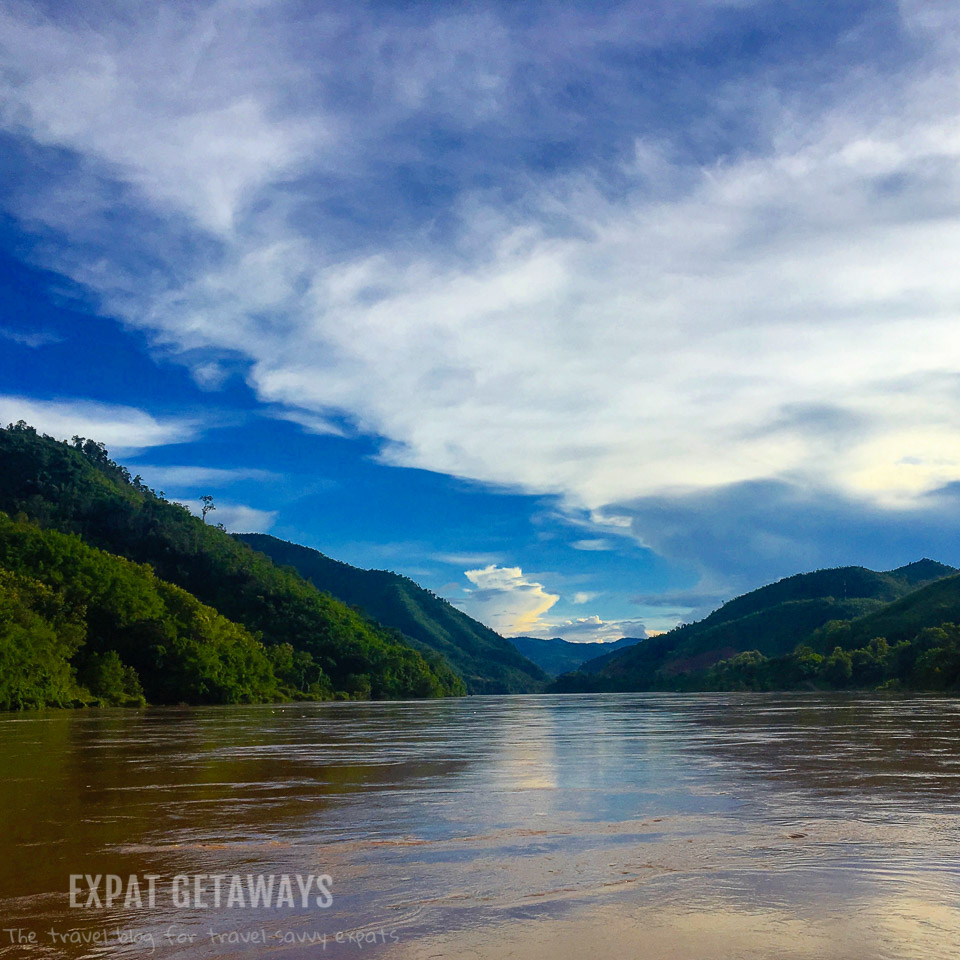 7:00pm Dinner at L'Elephant
For fantastic French/Lao cuisine you can't go past a meal at L'Elephant. Sure it is expensive for Laos, but it is still a bargain compared to what you'd pay back home.
Transport to Luang Prabang
You can fly direct to Luang Prabang International Airport from Bangkok, Hanoi, Siem Reap and Kuala Lumpur. From the airport you can take a fixed rate taxi or tuk tuk to your hotel in town.
Visa for Laos
You can purchase a 30-day visa on arrival at the airport when you land. Be sure to have a passport sized photo and USD ready for payment. Prices vary depending on your nationality; $US30 for Australians, $US35 for Americans, Brits and most Europeans and $US42 for Canadians (what did the Canadians do to Laos I wonder!?). After 4pm there's also a sneaky $US1 overtime fee so have that ready too.
Restaurants in Luang Prabang
street food at the night markets
dine for a cause Khaiphien
go all out for some fine French cuisine at L'elephant
Craving something western? Try Joma Café for the best coffee in town.
Shopping in Luang Prabang
Love it? Pin it!
Expat Getaways endorses a policy of full disclosure.  This getaway was not sponsored or paid for by any company mentioned, and all views and opinions are solely those of the author. This post may contain affiliate links. This means that I may get a small commission at no extra cost to you. I only recommend products that I use and love myself, so I know you'll be in good hands.
Comments
comments