The icons of the north like the Taj Mahal in the Golden Triangle attract most first time visitors to India. Clearly onto a good thing, Kerala is where many Indians choose to take their holidays. They're attracted by the tropical beaches, rich history and fantastic food and you should be to! Kerala is a tropical oasis on the southwest coast of India and provided a fantastic base for a great 7 day itinerary in India
Suggested Itinerary
1: Arrive
2: Relax at Indian Summer House
3: Explore Fort Kochi
4: Ayurveda Spa Treatments
5: Relax on a houseboat cruising the Kerala Backwaters
6: Soak up local life around Indian Summer House
7: Depart
A daunting country to visit outside of tourist hot-spots, I planned my trip to Kerala around a stay at Indian Summer House. It truly is a great value destination all on its own!
Image courtesy of Chelsea LaVere of Tidewater and Tulle Travels.
The luxury villa is located in the little town of Muvattupuzha, about an hour from Cochin International Airport. Here you have your own private sanctuary, away from the hustle and bustle of the city.
Indian/Australian couple Mini and Don built Indian Summer House on a rice paddy next to Mini's family home. Every detail has been thought out and the result is perfection.
Building Indian Summer House
To help realise their dream Don and Mini enlisted the help of renowned landscape designer and architect Made Wijaya. Wijaya made a name for himself as one of the most respected landscape designers in Bali and eventually the world. He's worked on everything from the Australian Embassy in Jakarta to David Bowie's private residence in the West Indies.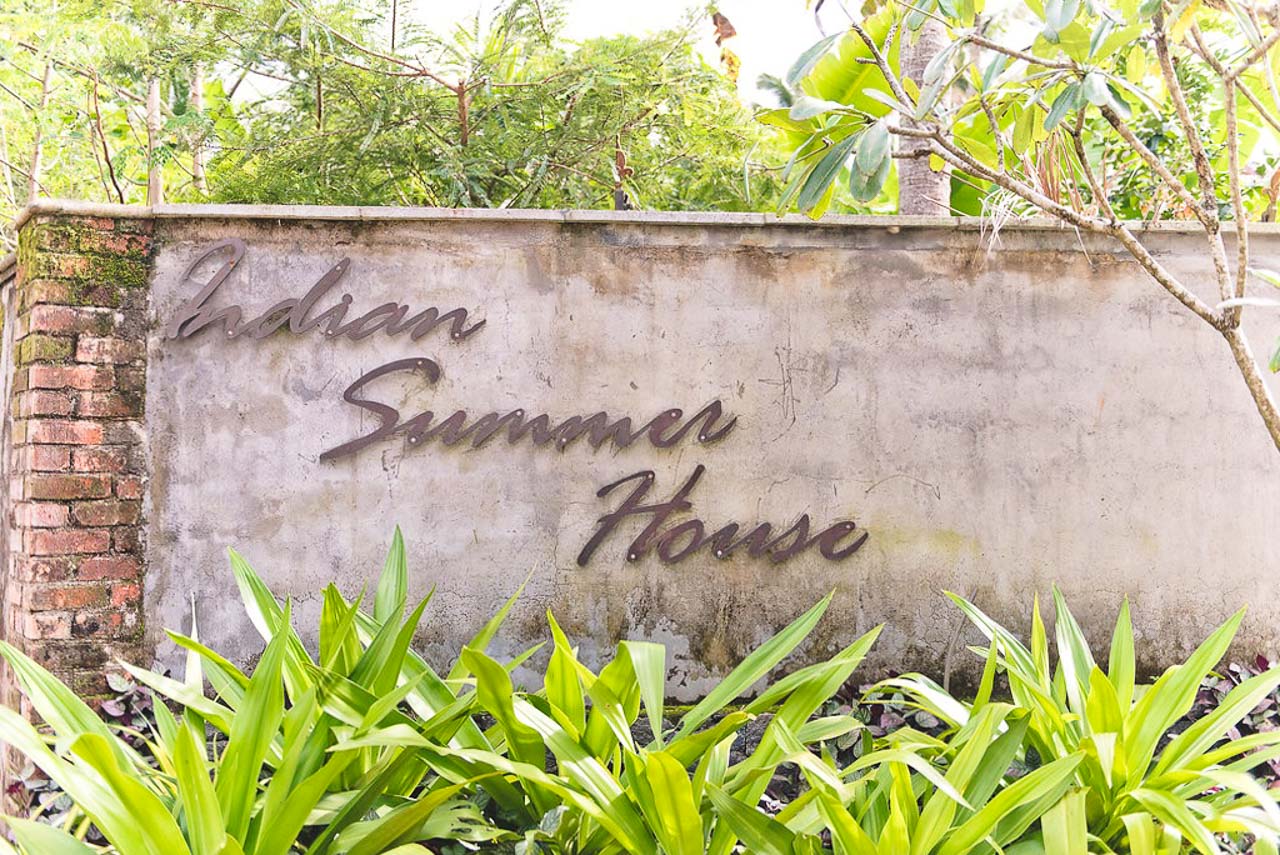 Image courtesy of Chelsea LaVere of Tidewater and Tulle Travels.
Don and Mini gave him free reign at Indian Summer House, with just two requests: privacy and room for all the family.
The result is the perfect fusion of local Keralan architecture which draws influences from the Arabic, Chinese, British and Portuguese who have all called into the ports around Kerala over the last few hundred years with tropical Balinese gardens.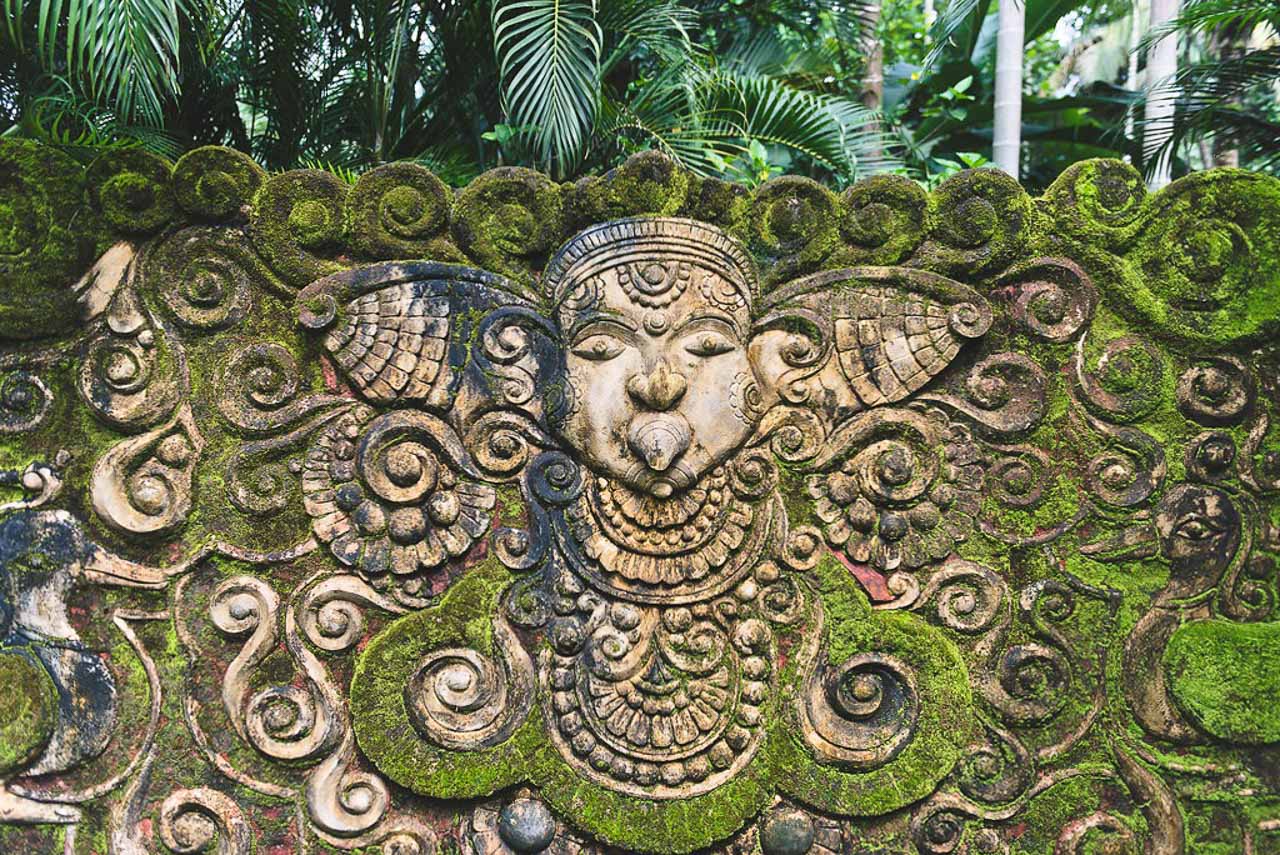 Image courtesy of Chelsea LaVere of Tidewater and Tulle Travels.
Carpenters lived on site for four years to make the dream a reality. A highlight for me was the entry pavilion. They created the radiating rafter roof without the use of a single nail. Instead, they used a traditional Keralan design technique where all the rafters are at a different angle. It requires a perfectly calculated square pin to lock them together.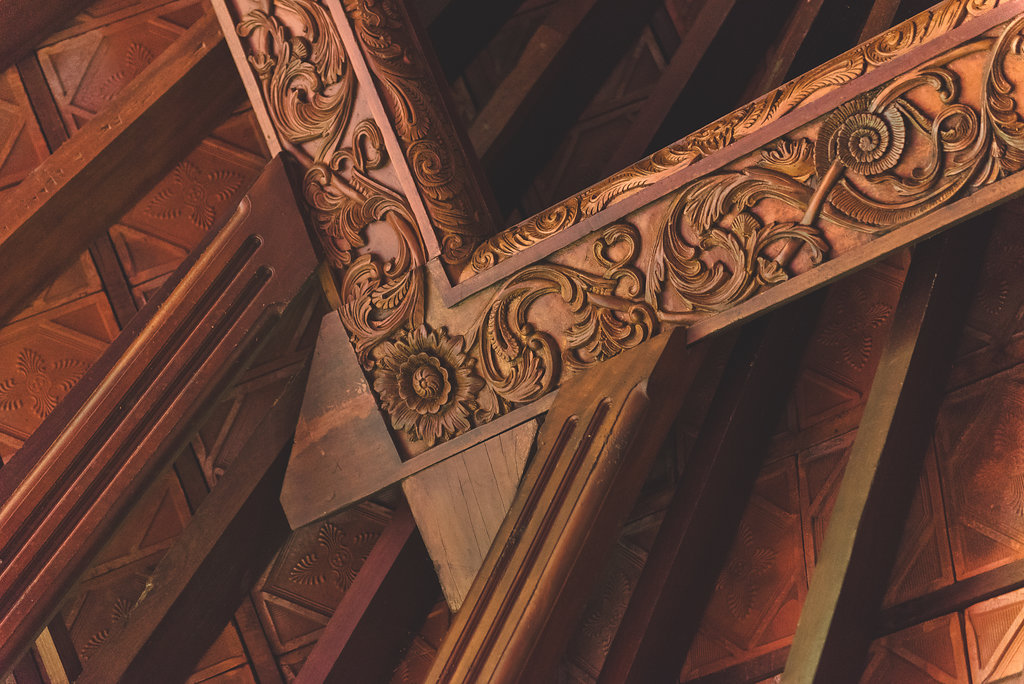 Image courtesy of Chelsea LaVere of Tidewater and Tulle Travels.
Even more amazing was the stonework. Stone is hard to get because it is sourced from north India. You need specialized stonemasons to work the materials by hand. They are true artisans and will only work on projects they feel a connection to. It's no coincidence that these stonemasons normally work exclusively on projects like temples.
It is a beautiful luxury villa, but what makes Indian Summer House so special is the thoughtfulness, love and passion that has gone into the properties' creation.
Explore Fort Kochi
No trip to Kerala is complete without visiting Fort Kochi. It is the historical and cultural hub of the region.
I didn't know much about this part of the world, but it was fascinating to learn the influence of the Portuguese, then the Dutch and finally the British over this trading enclave over the past five hundred years. That's not to mention the Arabic and Chinese traders who have been visiting Kerala's shores for the last thousand or so years!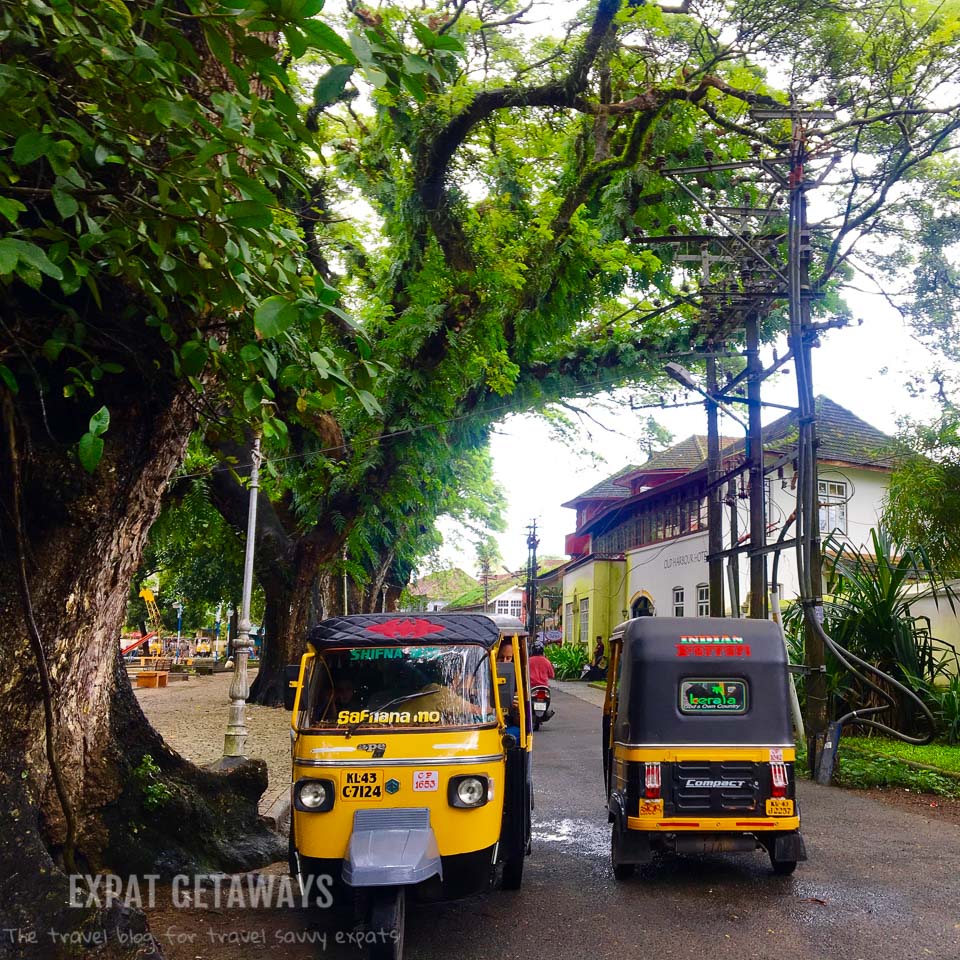 The result is a melting pot of culture and religion. In Fort Kochi you will find historical Catholic Churches, colonial architecture and the oldest working synagogue in the Commonwealth.
Throughout the region today the population is about 20% Christian and 25% Muslim, more than in any other part of India. It is a great example of different religions coexisting peacefully.
During a day trip to Fort Kochi you want to see some of the sights and give yourself a little time to get lost wandering the streets and browsing the shops and markets.
Paradesi Synagogue
Don't skip a visit to Jew Town and the Paradesi Synagogue. Jews have been visiting this part of India for hundreds, maybe even thousands of years. The Jews built the Paradesi Synagoge in 1568 and has been in operation ever since.
In the last one hundred years the Jewish community has dwindled from over 14,000 people to just four families. They say there are just five Jewish individuals living in Cochin.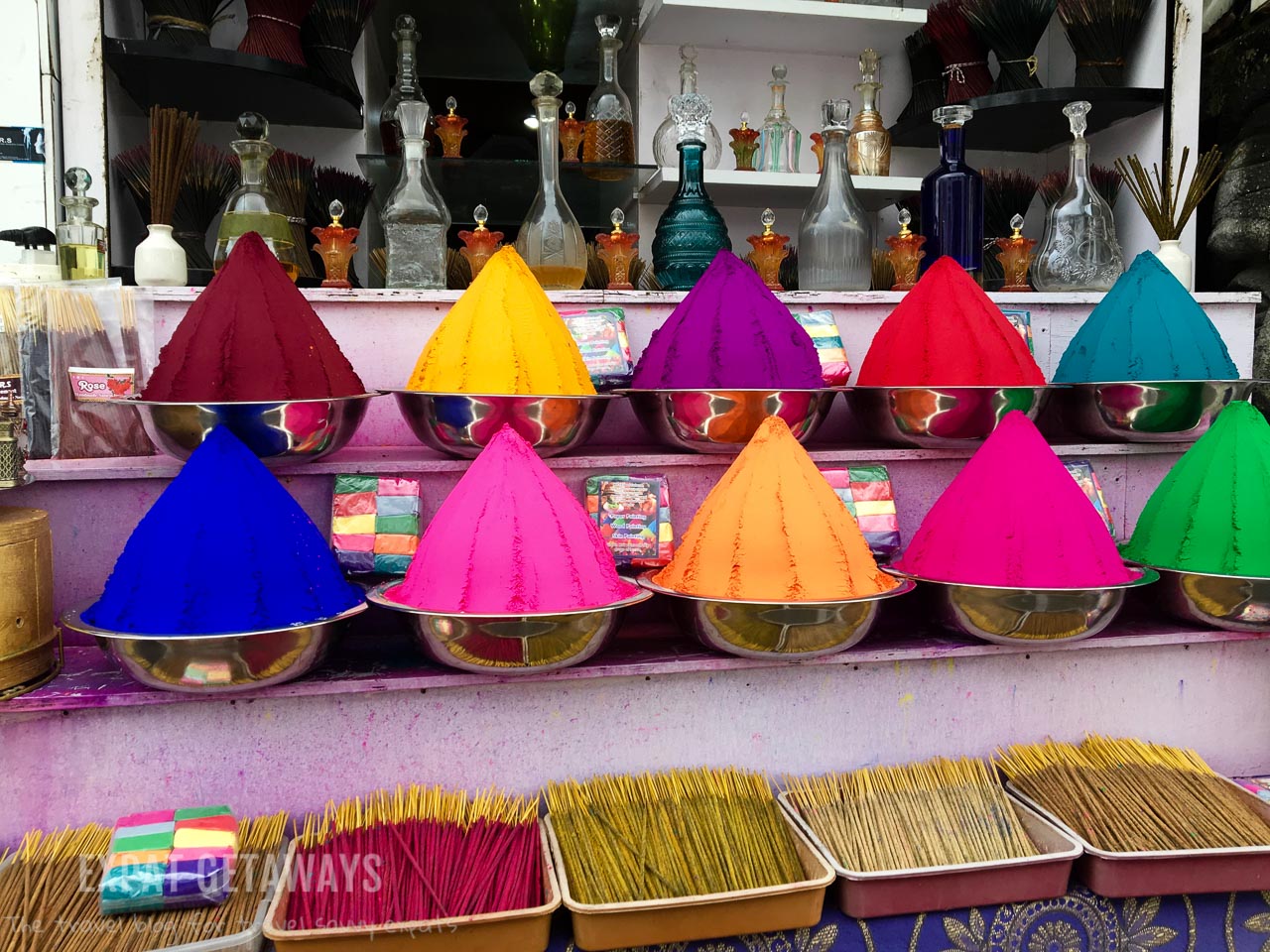 As you walk towards the synagogue you'll see colonial architecture and a number of shops geared at tourists. Once you arrive at the synagogue 7you can't take photos, but keep a lookout for the chandelier made from Italian Murano glass and the hand painted tiles from Canton.
St Francis Church
From the oldest synagogue in the Commonwealth move over to the oldest Catholic Church in India! The Portuguese built St Francis in 1503. History buffs will appreciate the connection to the famous explorer Vasco da Gama – the person responsible for successfully navigating from Europe to India. He died in India in 1524 and was buried here for fourteen years before being repatriated back to Lisbon.
You don't need to linger long, but it is definitely worth stopping in.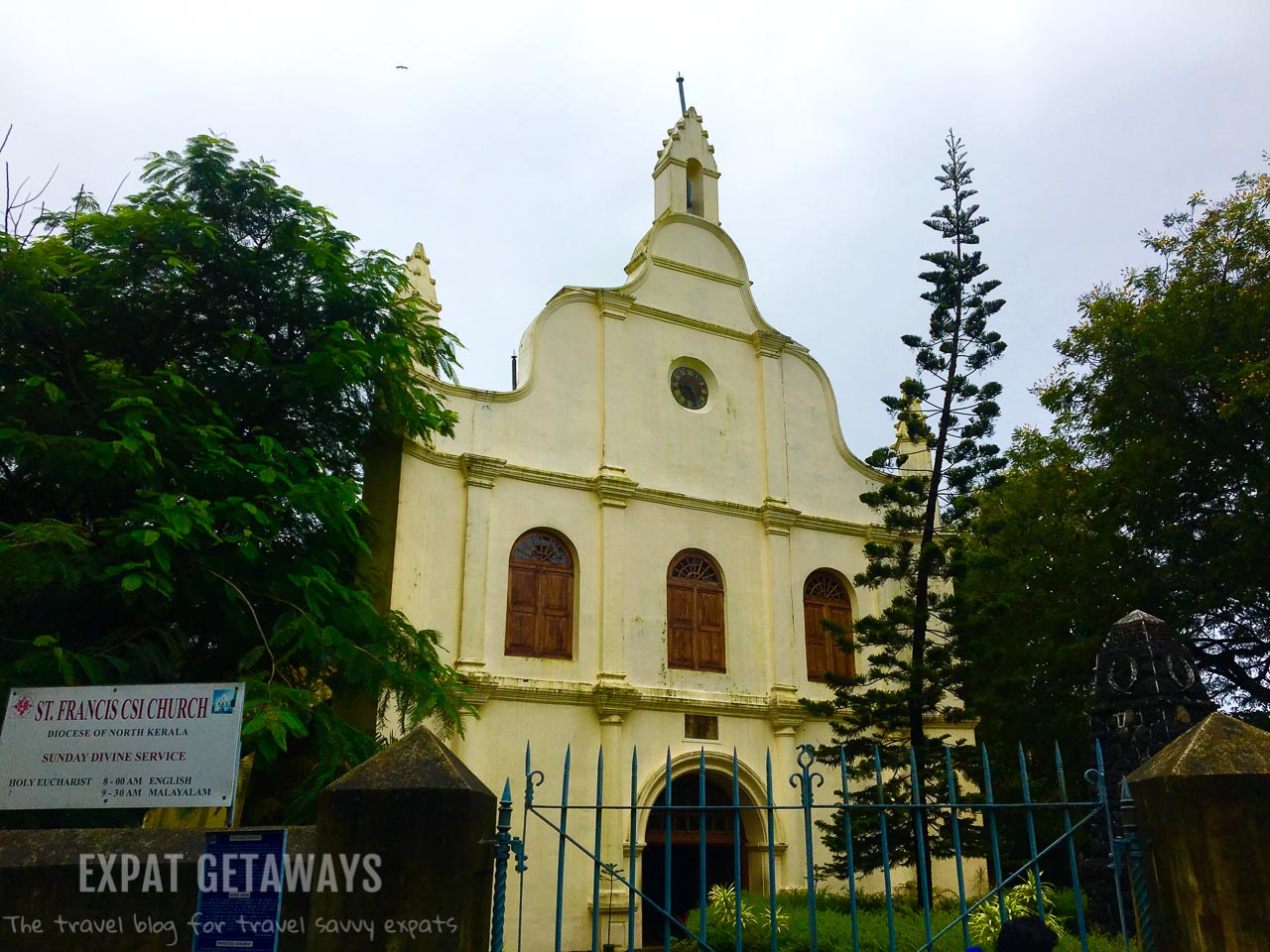 Chinese Fishing Nets
When I first started looking into visiting Kerala it was the images of the Chinese fishing nets that caught my eye.
Unfortunately the day we visited was rainy and overcast. The beach was strewn with rubbish and I wasn't surprised to learn that most of the fish sold at the nearby markets were caught elsewhere in India.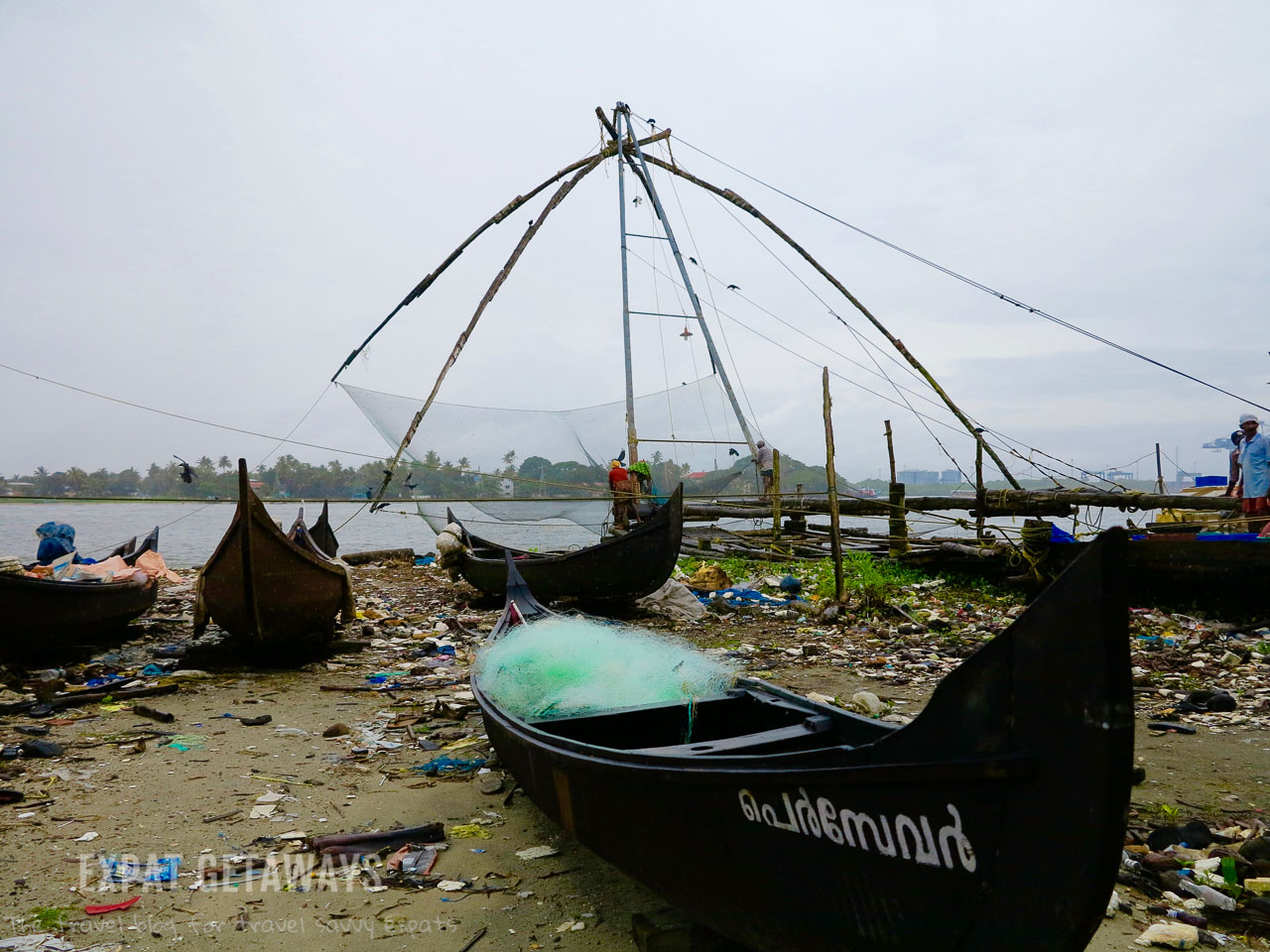 Ayurveda Spa Treatments
Monsoon season is Ayurveda season in Kerala. Ayurveda has been around for five THOUSAND years! It is an ancient medicine and philosophy that is incorporated into daily life in Kerala.
People will travel from all over India and the world specifically for Ayurveda treatments. Indian Summer House has an onsite Ayurveda spa and you should dedicate at least one day to relaxing the day away.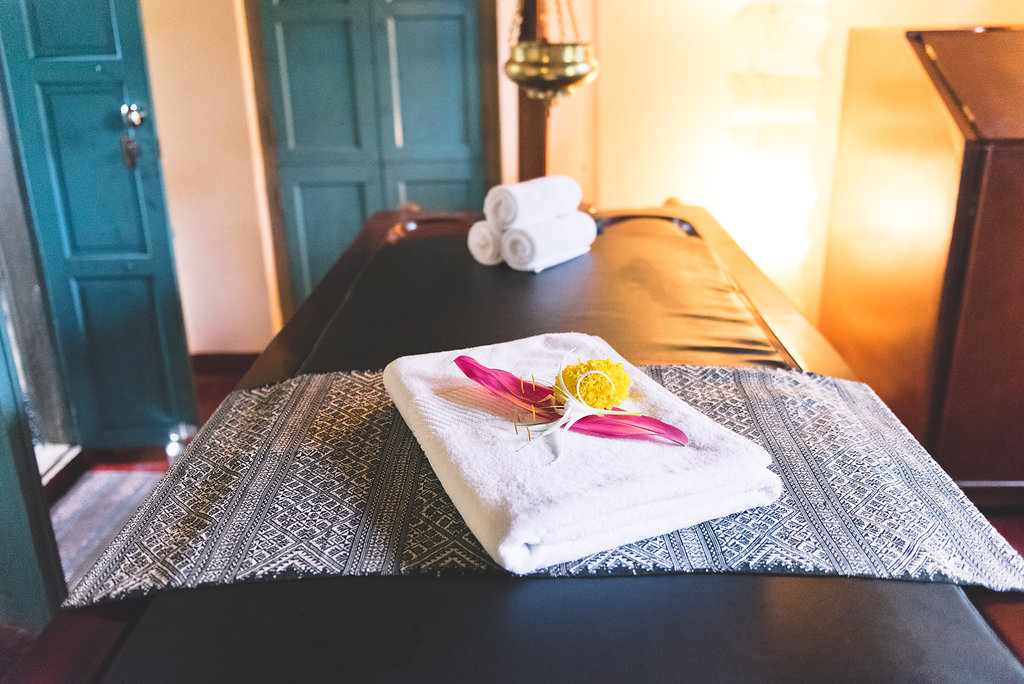 Image courtesy of Chelsea LaVere of Tidewater and Tulle Travels.
I went for a standard Ayurveda treatment which I can best describe as an incredibly oily massage. I'm used to deep tissue massages really getting into my muscles, but this was a bit different. I found the rhythmic strokes incredibly relaxing and was very close to falling asleep.
You can design a whole trip around wellness and Ayurveda treatments. We combined daily yoga practice with wholesome food with ingredients fresh daily from the market or where possible the onsite organic garden.
The options are endless!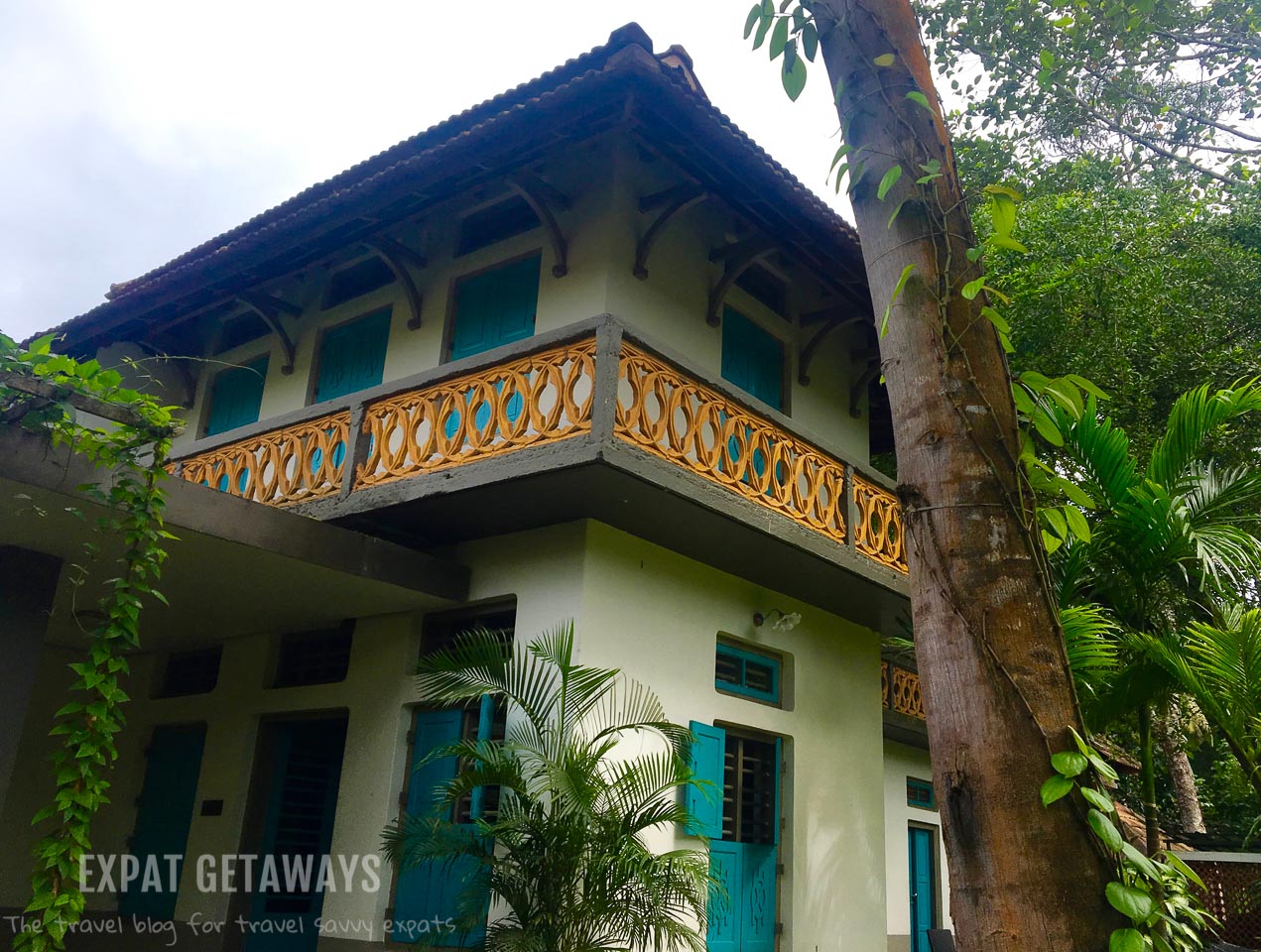 Cruising Kerala Backwaters
Another big draw card in Kerala is cruising the backwaters of Alleppey on a houseboat. You can rent a houseboat for a few hours or a few days and then kick back, relax and watch the world go by.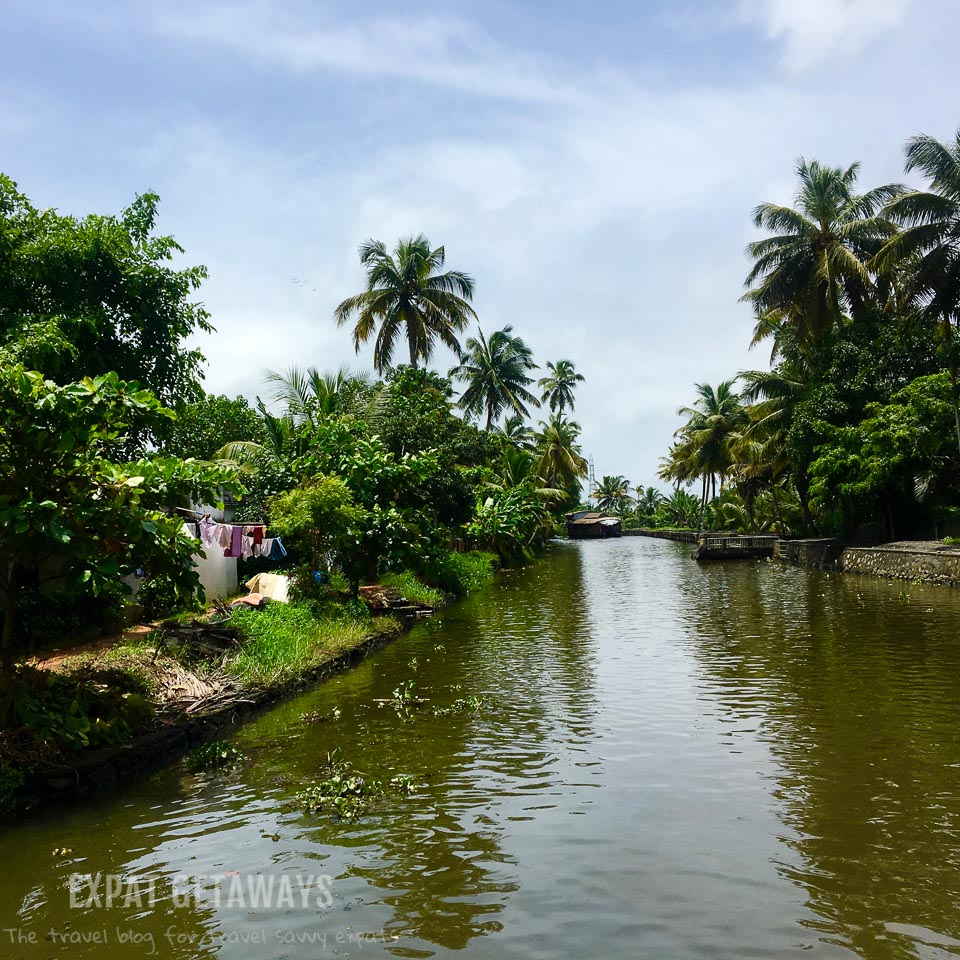 A series of interconnected brackish lakes and canals running parallel to the coastline make up the Kerala Backwaters. You are treated to a snapshot of palm fringed village life as you cruise along.
I've never seen anything like these houseboats before. Thatched roofs have been added to old grain barges along with all the facilities you need to keep you comfortable.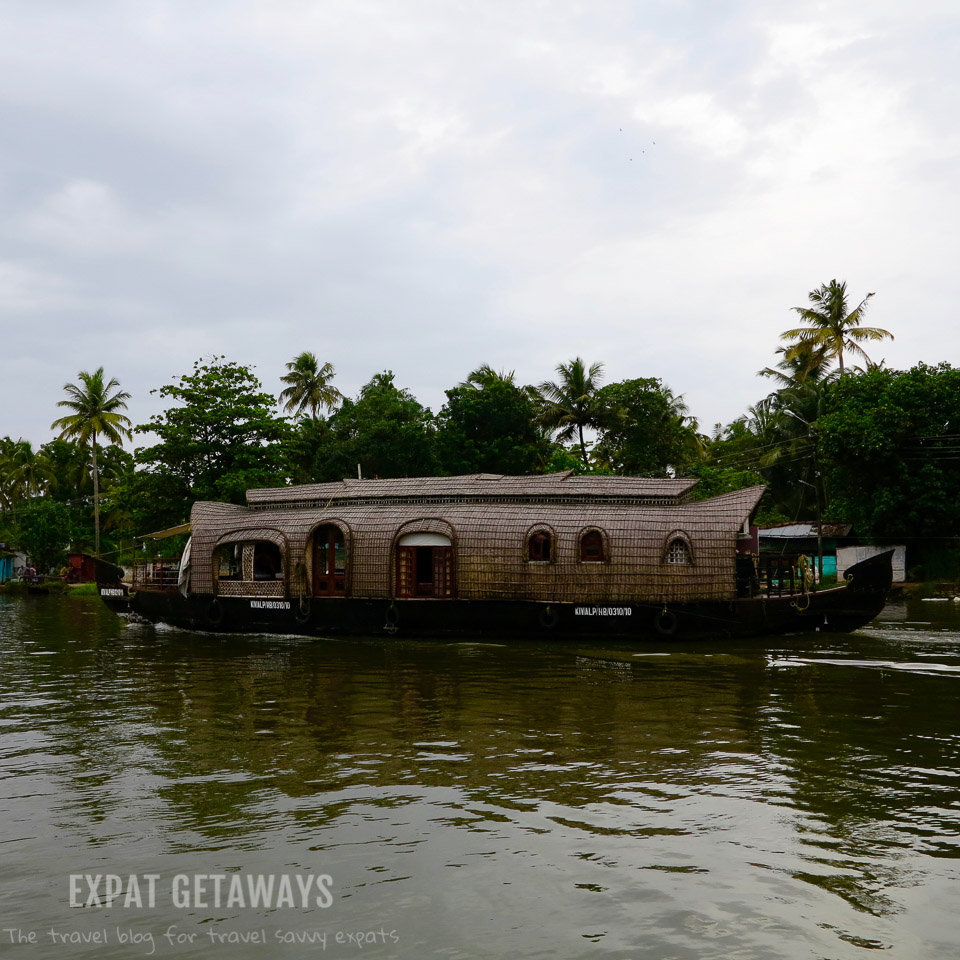 We cruised for the day, pretty much doing nothing but relaxing, eating, reading a good book and stopping to purchase some fresh seafood for our dinner later on.
Local Life in Muvattupuzha
One of the things I enjoyed most about my stay at Indian Summer House was getting out and about in the local village. Local excursions are included in your stay and for me were the absolute highlight.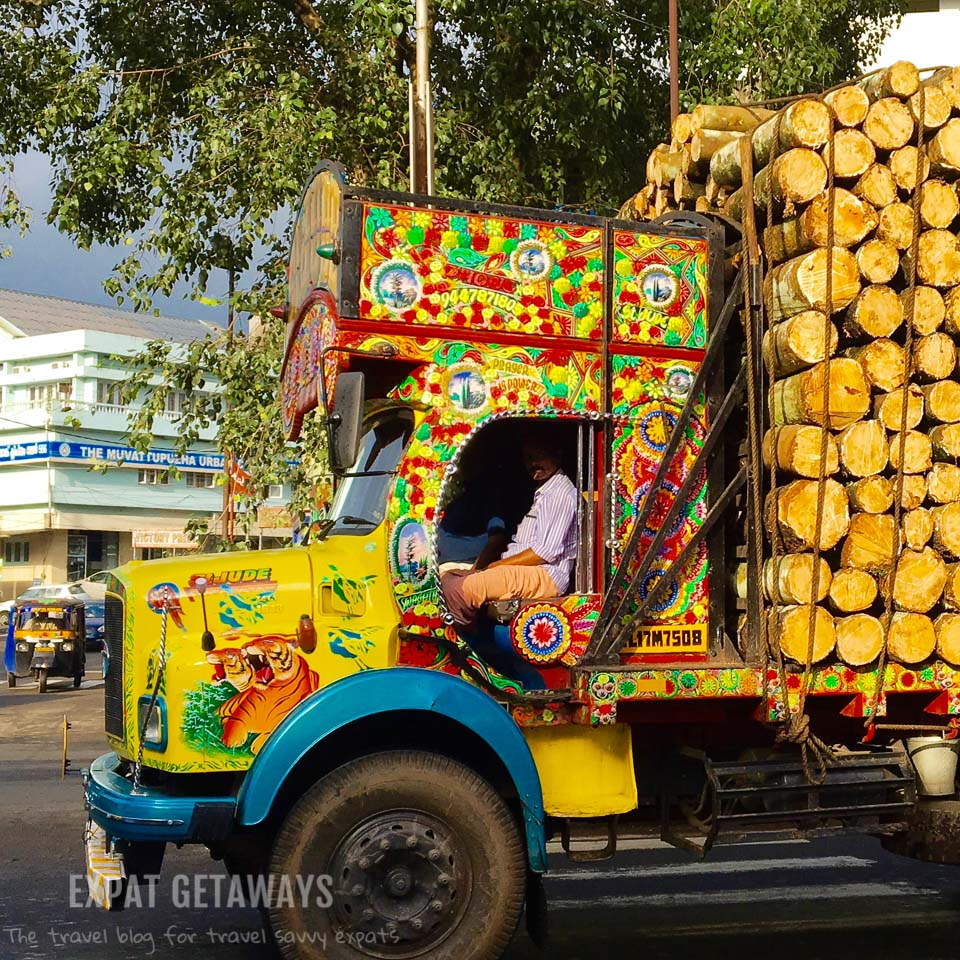 We went for a walk through the palm and pineapple plantations, crossed the river on a little canoe and enjoyed tea and bananas at a local little teashop.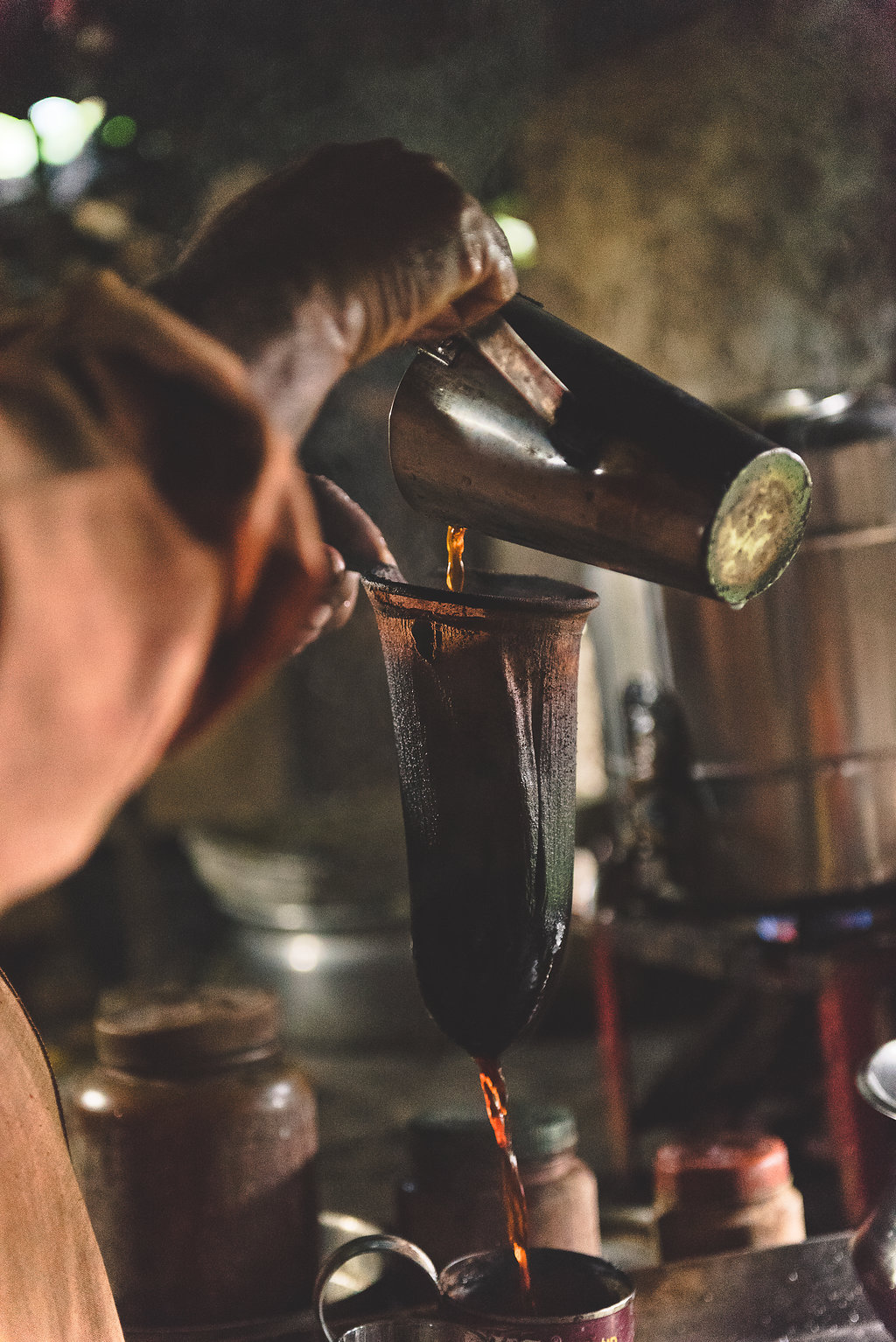 Image courtesy of Chelsea LaVere of Tidewater and Tulle Travels.
We rode tuk tuks through town and visited local markets and fabric shops. You can even go shopping for the daily groceries with Raj the head chef! He'll even let you in the kitchen if you want to see how his beautiful creations come together.
Our final night we were treated to a seafood BBQ and a traditional Keralan dance performance. I can safely say that we weren't ready to leave and will definitely be back!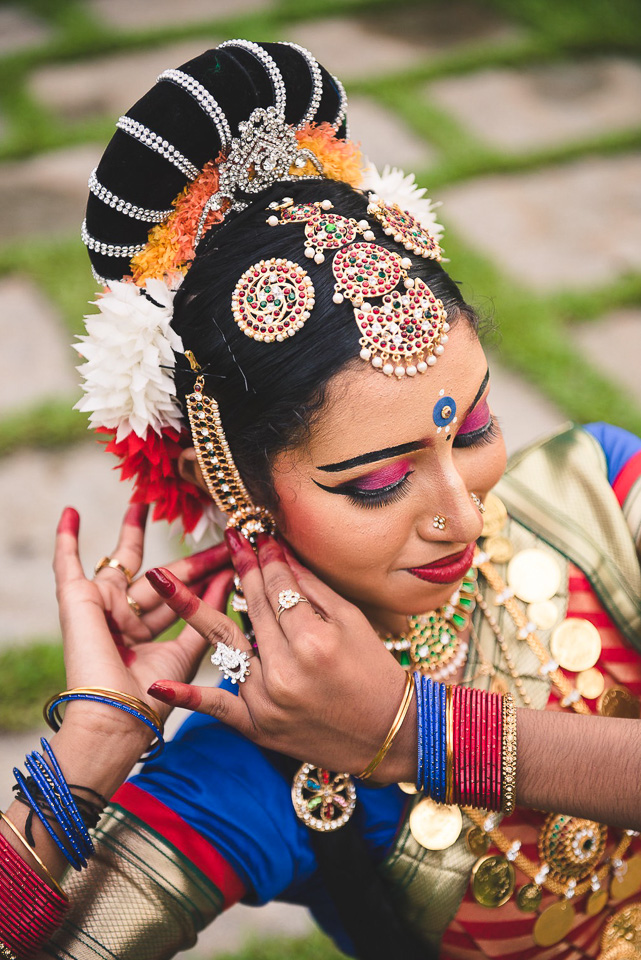 Image courtesy of Chelsea LaVere of Tidewater and Tulle Travels.
Next Time in Kerala
We just got a taste of what Kerala had in store. It is the perfect destination to relax and certainly you could visit and never leave Indian Summer House!
I'd love to get back and explore more of the countryside. Just a few hours away are the tea plantations of Munnar. There are also options for wildlife spotting and trekking for those feeling more adventurous.
More on Indian Summer House
Expat Getaways travelled with a fantastic bunch of travel bloggers. Check out what they had to say about Indian Summer House!
Chelsea LaVere of Tidewater and Tulle Travels – The Magic of God's Own Country
Kristie Murray of You The World Wandering – The Indian Summer House, Yoga, Massage & an Exotic Pool
Jenni Sheldon of Travel to Recovery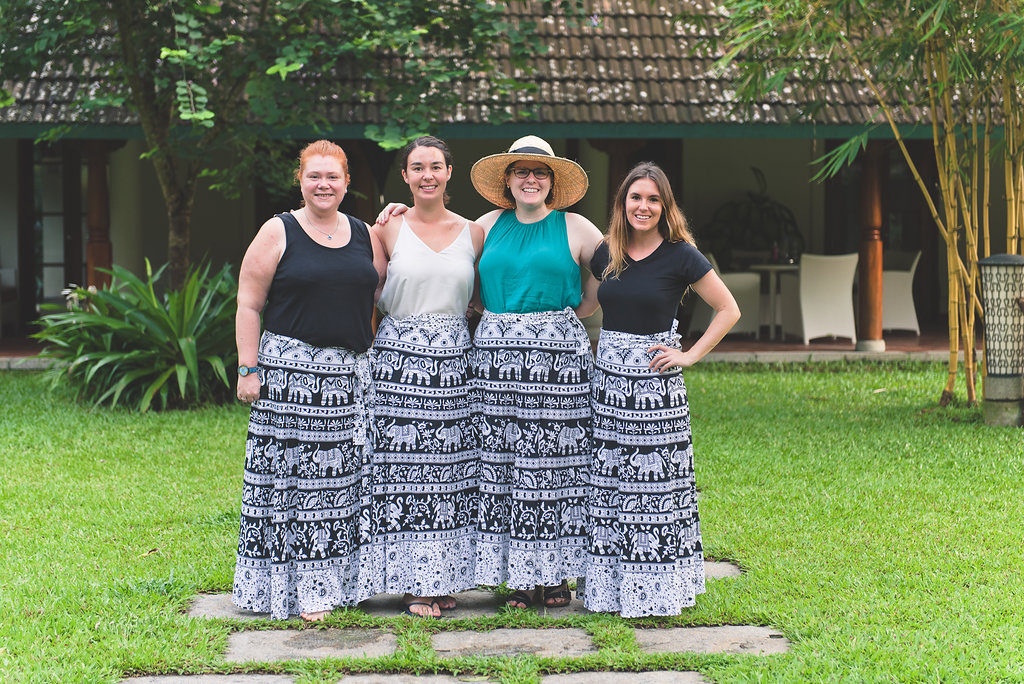 Image courtesy of Chelsea LaVere of Tidewater and Tulle Travels.
Need to Know
Visas
You can apply for an e-visa to be issued on arrival at Cochin International Airport.
Make sure you have your documents in order, including the address of your accommodation because you will likely arrive in the early hours of the morning and not have the brain capacity to deal with complications!
Money
In 2016 the government withdrew ₹500 and ₹1000 notes and introduced new ₹500 and ₹2000 notes.
ATMs often won't accept foreign cards for cash withdrawals and to make life even more difficult you technically can't take Indian Rupees out of India making it almost impossible to change cash before you arrive.
Plan to bring some cash – USD, EUR or GBP and change at the airport, your hotel or at an exchange booth in town. The exchange rates might not be the best, but it is one of your few options.
If you live in or are passing through Hong Kong – I was able to exchange HKD for Indian Rupees at the Chungking Mansions.
Accommodation and Tours
Don at Indian Summer House effortlessly organised all accommodation and tours.
Indian Summer House is excellent value for money. Your stay includes exclusive use of the property regardless of whether you book, 2, 3 or 4 rooms, all meals onsite and local tours in Muvattupuzha. Daily yoga, Ayurveda treatments and day trips to Fort Kochi and Alleppey can be arranged at an additional charge.
Getting There and Away
Cochin Internation Airport has direct flights arriving from Singapore – Silk Air, Kuala Lumpur – Air Asia, Abu Dhabi – Etihad and Dubai – Emirates.
Love it? Pin it!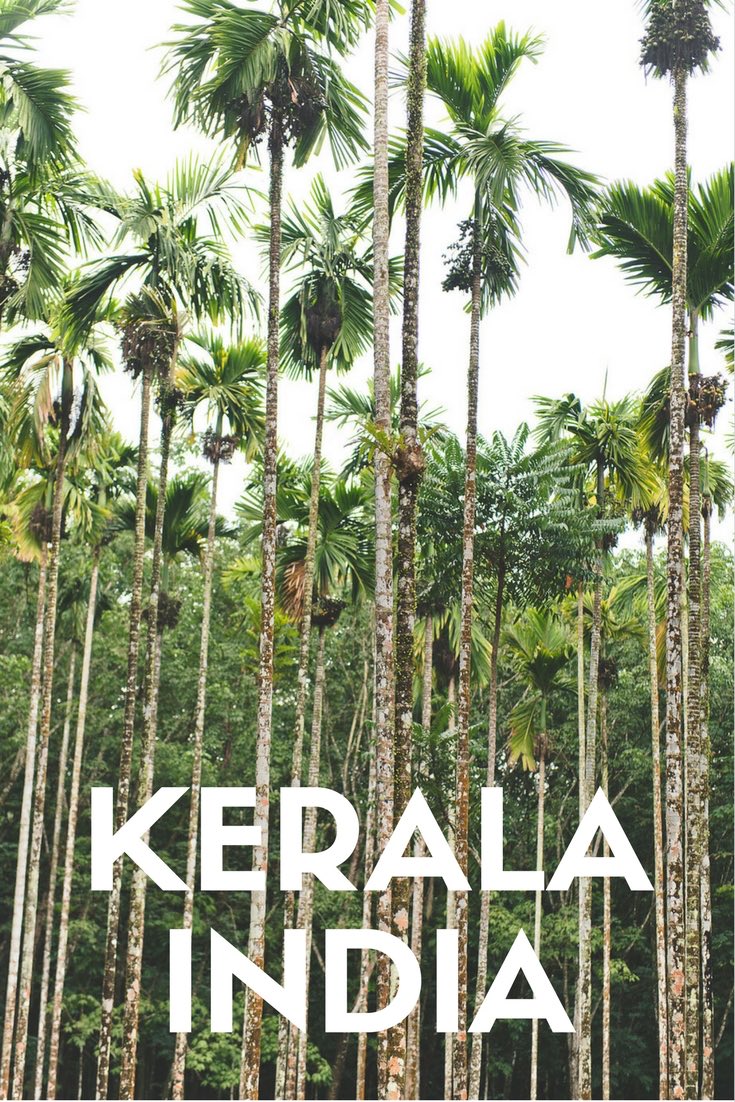 Image courtesy of Chelsea LaVere of Tidewater and Tulle Travels.
Expat Getaways endorses a policy of full disclosure. This getaway was sponsored by Indian Summer House upon careful research undertaken to meet quality expectations set through Expat Getaways 10+ years experience in tourism management. All views and opinions are solely those of the author.
Comments
comments