Hong Kong is the gateway to Asia and buzzes with a vibrant culture of east meets west, old and new. As an expat living here it is easy to get caught up in the daily grind, but with a friend visiting soon I set out to rediscover what makes this city tick.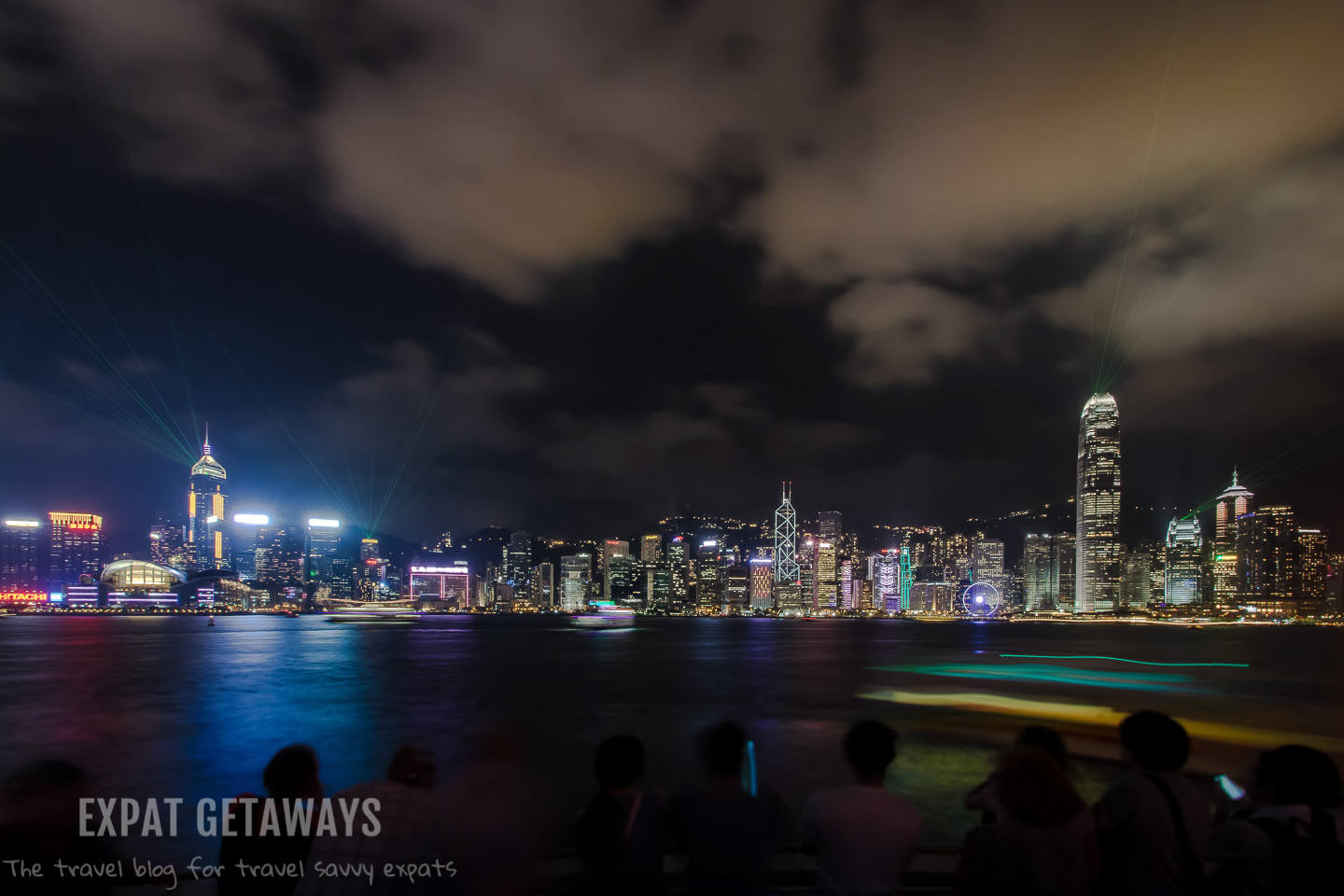 Here are all the must see places I'm going to cram into a 48 hour layover:
✓ eat dim sum
✓ eat fresh seafood
✓ drink cocktails with a view
✓ hike
✓ Victoria Harbour
✓ Markets
✓ A temple
✓ Victoria Peak
✓ see skyscrapers
✓ Midlevels Escalator
What did I miss? Add your Hong Kong must see/do places in the comments!
Itinerary – 2 days
First Day:
Second Day:
It sounds like a lot, but with such a small area and excellent public transport links this itinerary is very doable.
Day 1
9:30am
Arrive at Victoria Peak. Skip the queue for the tram by taking a taxi. While we're saving time and money, avoid the observation deck and go for a nice stroll along Lugard Road. The whole loop will take about an hour, depending on how long you stop to take in the breath taking view. About 15 minutes into the walk there is a clearing in the vegetation and you will have the best view in Hong Kong.
11:00am
Take the Peak Tram down to Central. In my experience I've never had to wait more than 15 minutes when travelling in the morning. I once had the whole tram to myself! The tram is an eight-minute classic Hong Kong experience, but it's not worth waiting an hour or more for.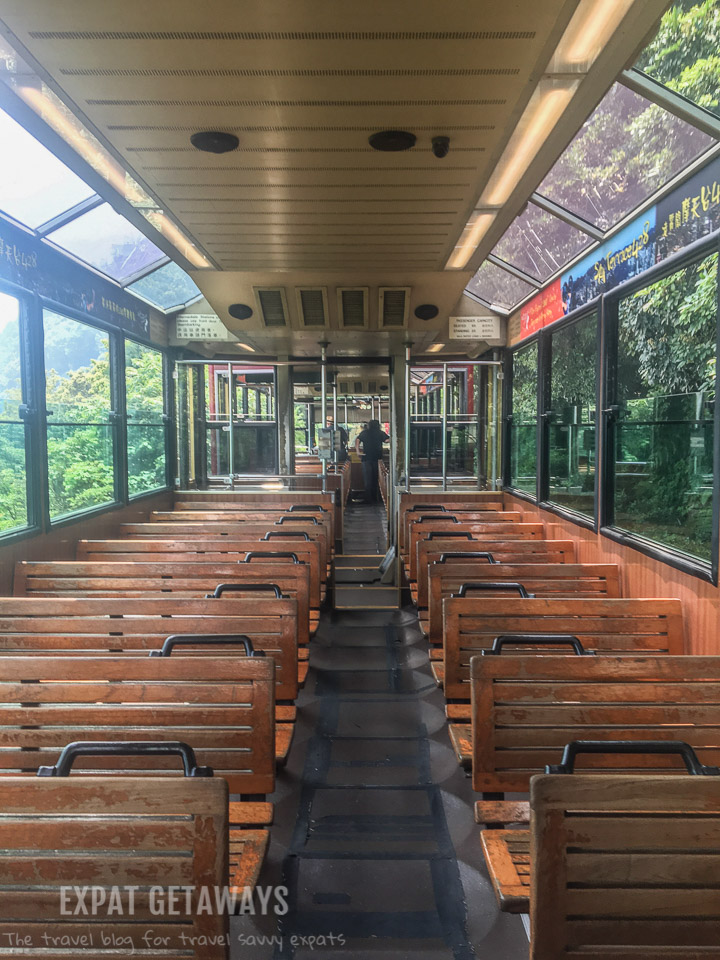 Once you arrive at the bottom cross the road to St John's Cathedral and stroll through the stunning atrium of the HSBC building. Feel the moneymaking energy of HSBC's feng shui, check out the WWII shrapnel scars on Stephen the lion and then cross over the road to Statue Square. Take a minute to take in the buzz of Central before heading down to Central MTR station.
Take the red line towards Tsuen Wan and hop off at Prince Edward.
12 noon Lunch Time
Take Exit A and you are just two minutes from my favourite – One Dim Sum. In 2012 they were awarded a Michelin star and with dishes costing $HK15-26 it is an absolute steal!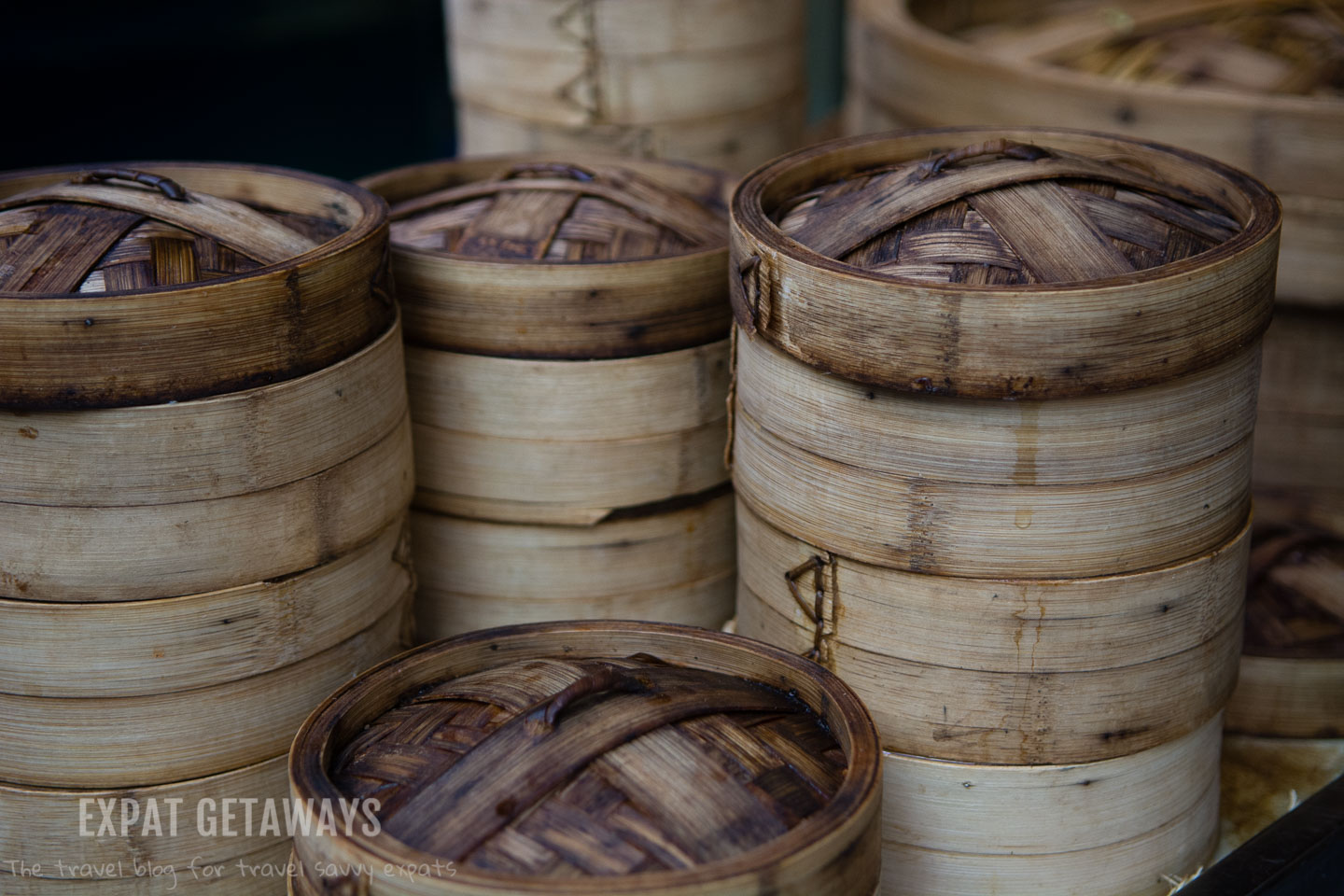 There is always a queue so be prepared to wait. I guarantee it will be worth it to stuff yourself on char sui bao (BBQ pork buns), har gow (shrimp dumplings) and chong fun (flat rice noodles).
1:30pm
After eating your fill, walk it off with a loop through the Flower Markets, Bird Garden and Goldfish Street.
3:00pm
Head back to the nearest MTR station and take the green line to Wong Tai Sin. Worshipers from Hong Kong and all over Asia make pilgrimages here because Wong Tai Sin is said to grant any wish and the fortunetellers are very accurate. It is a spectacular sight.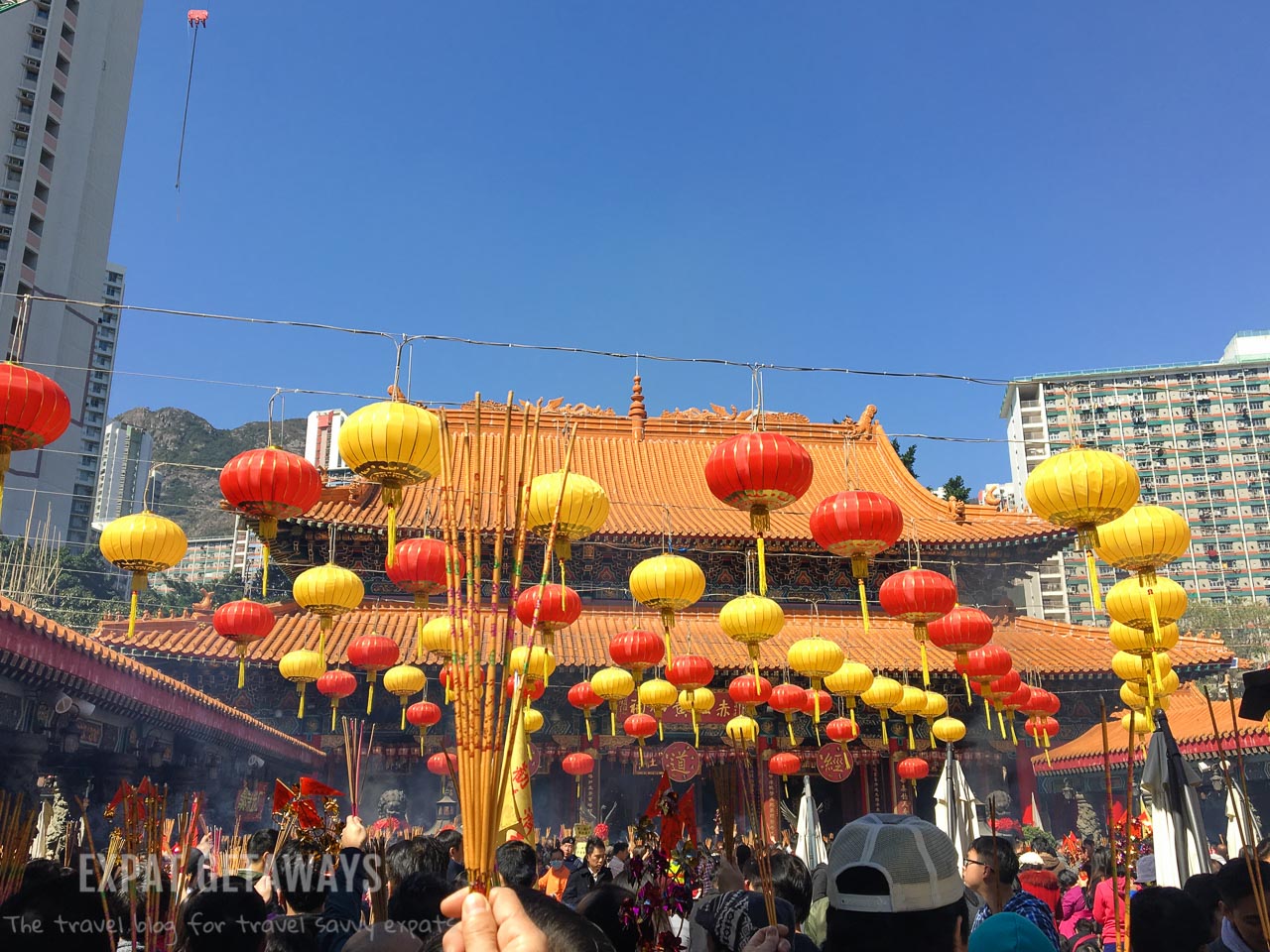 4:30pm
Head on the MTR back to Tsim Sha Tsui. Try not to get lost in the chaotic Chungking Mansions and contrast this with the iconic Peninsula Hotel just across the road.
6:00pm
All this walking is thirsty work so your next stop is Eye Bar in iSquare. Sitting on a rooftop just behind the Peninsula you have a prime position to watch the sunset and the city lights to turn on.
7:30pm
With your feet rested it is time to make one last stop- the Temple Street Night Markets. There are the usual souvenirs, some great street food, fortunetellers and some highly entertaining Cantonese Opera.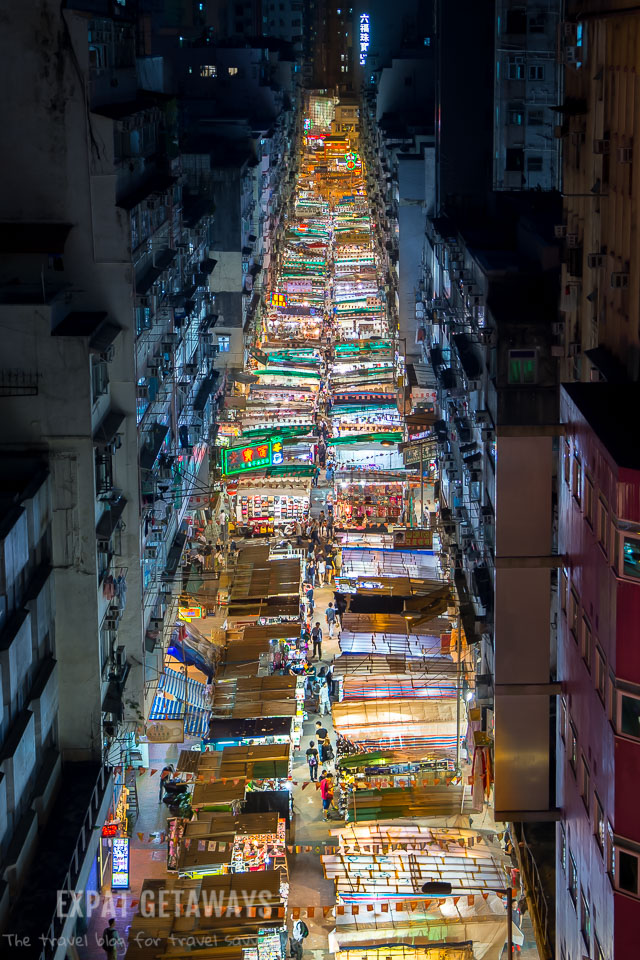 Day 2
9:00am
Start your day with a scenic ride on the number 6 bus to Stanley (make sure you sit upstairs up the front). It's a bit windy, but the views over Hong Kong and Repulse Bay can't be beat!
Wander the markets and walk along the waterfront of this English style seaside village. Venture past Murray House to follow the path to the tiny Pak Tai Temple built into the side of a cliff by pirates in the early 19th Century!
11:15am
Grab a taxi to Aberdeen for a sampan ride around the harbour. You will see the luxury yachts owned by the mega-rich, the traditional boats of the Tanka people and the cheesy Jumbo Kingdom floating seafood restaurant.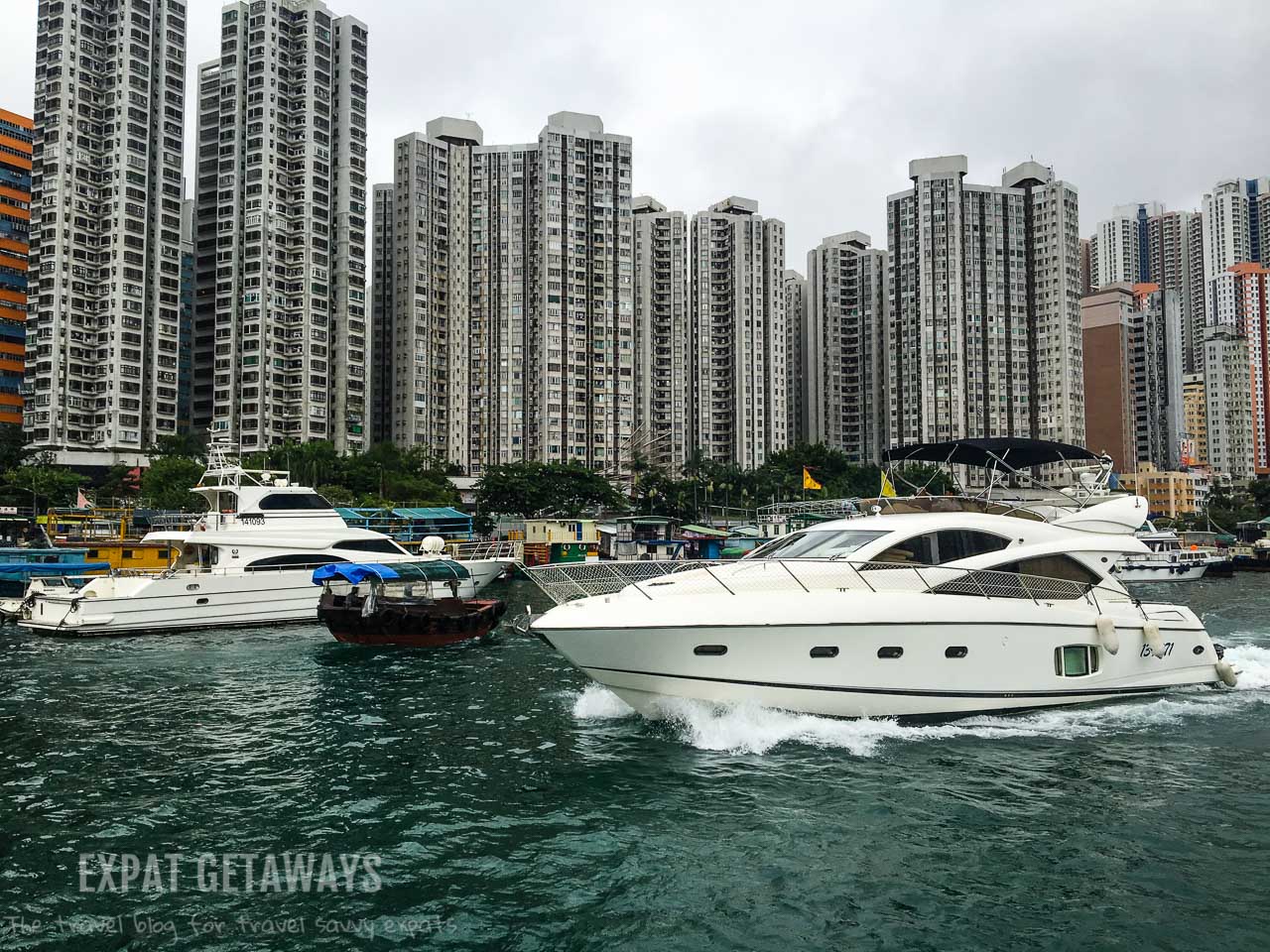 12:30pm
Take the ferry to Sok Kwu Wan on Lamma Island. Don't miss this ferry or you will be waiting 2 hours for the next one!
1:00pm
Dine at one of the fantastic seafood restaurants for lunch. They line the bay of this small, scenic fishing village.
2:00pm
After filling up its time for some exercise! Hike the family trail by following the signs to Yung Shue Wan. It's steep in parts, will take you about 90 minutes and will reward you with spectacular views back towards Hong Kong and over to Cheng Chau and Lantau Islands.
4:00pm
Catch the ferry to Central and head back to your hotel to freshen up for your evening.
7:30pm
Board the red-sailed Aqua Luna for their evening Symphony of Lights Cruise. From the boat you will have unobstructed views on all angles of the harbour.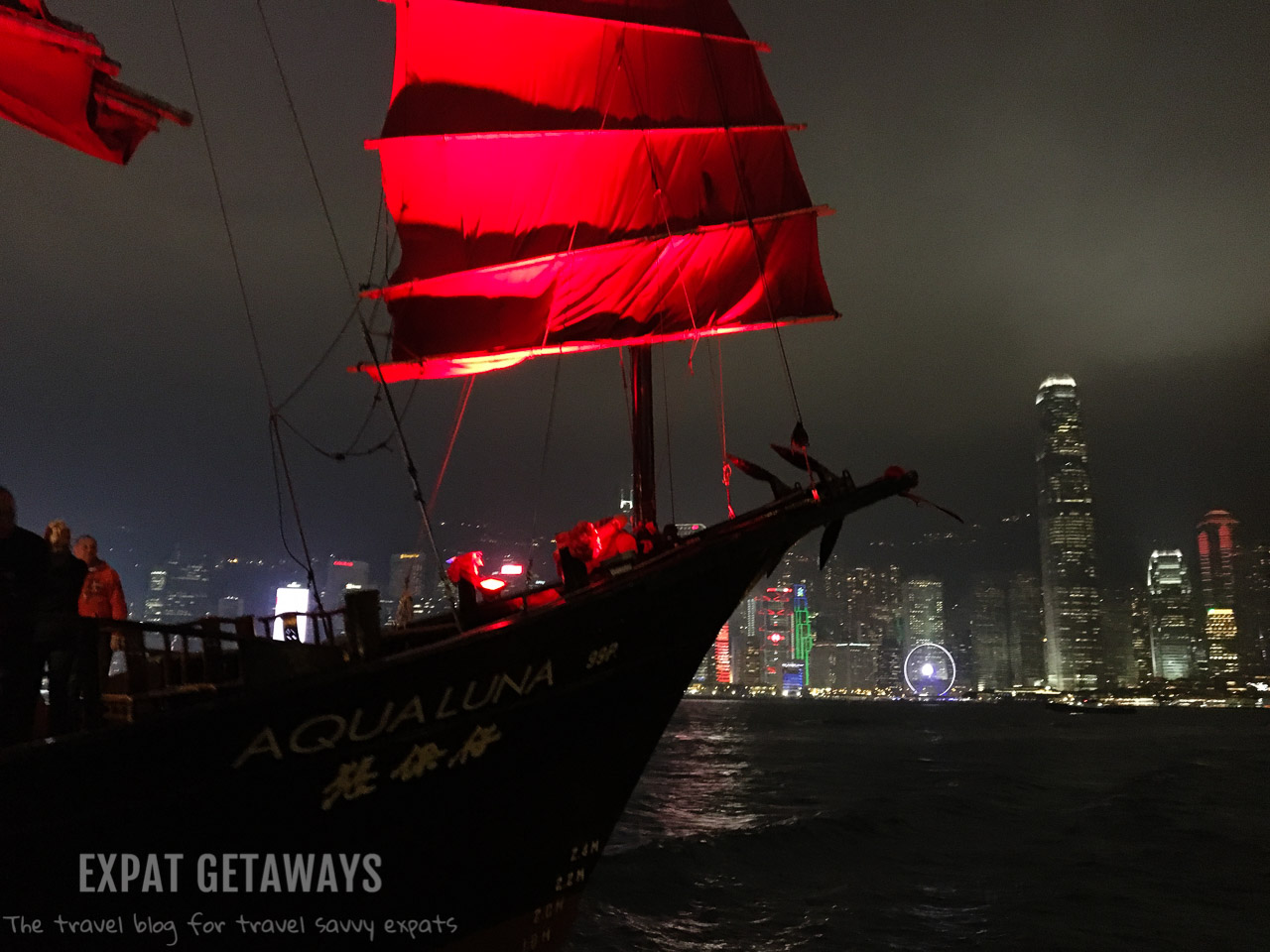 8:30pm
Back in Central head up the Midlevels Escalator to Soho. There are loads of bars and restaurants to eat at but my favourite for modern Chinese is Ho Lee Fook on lower Elgin Street.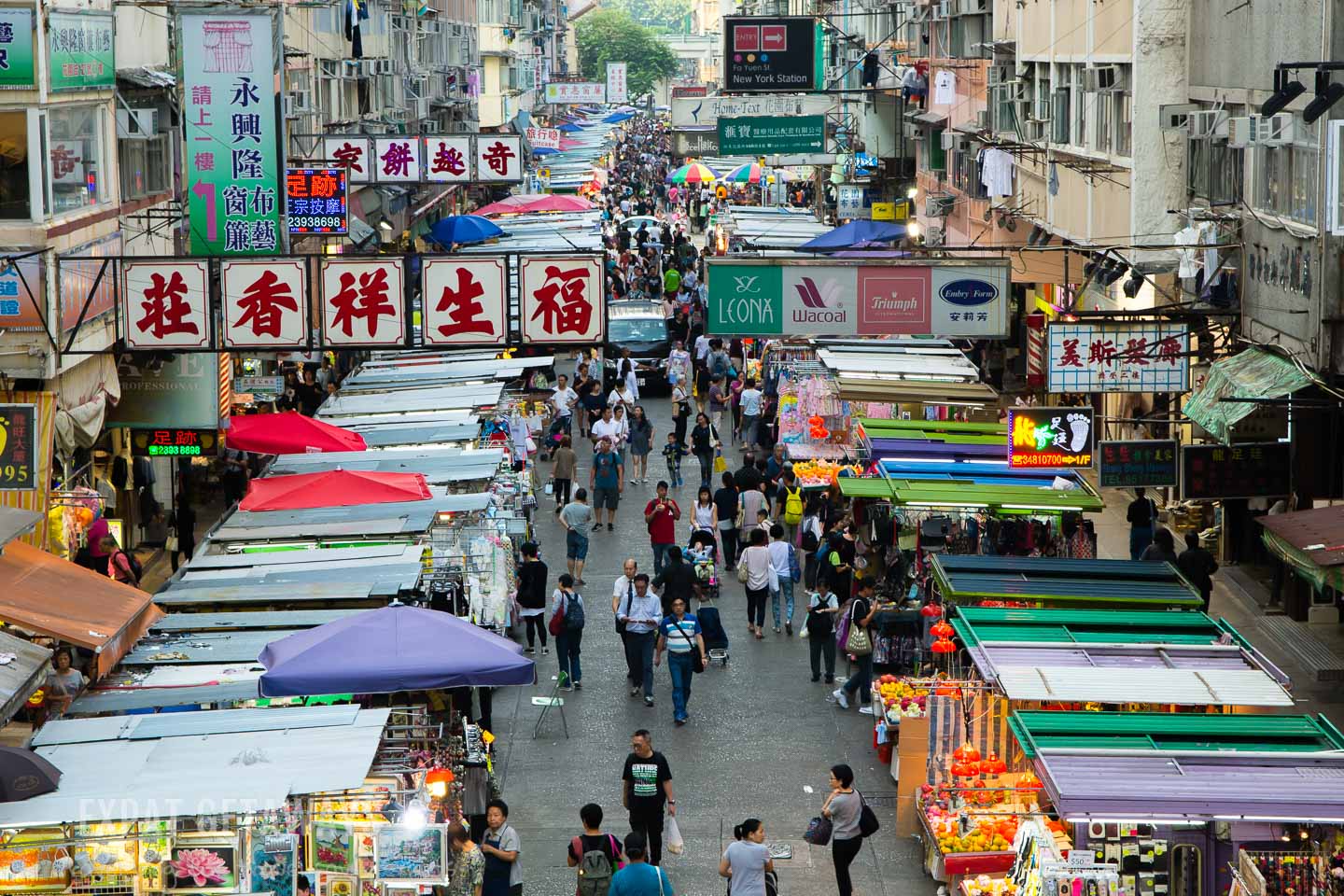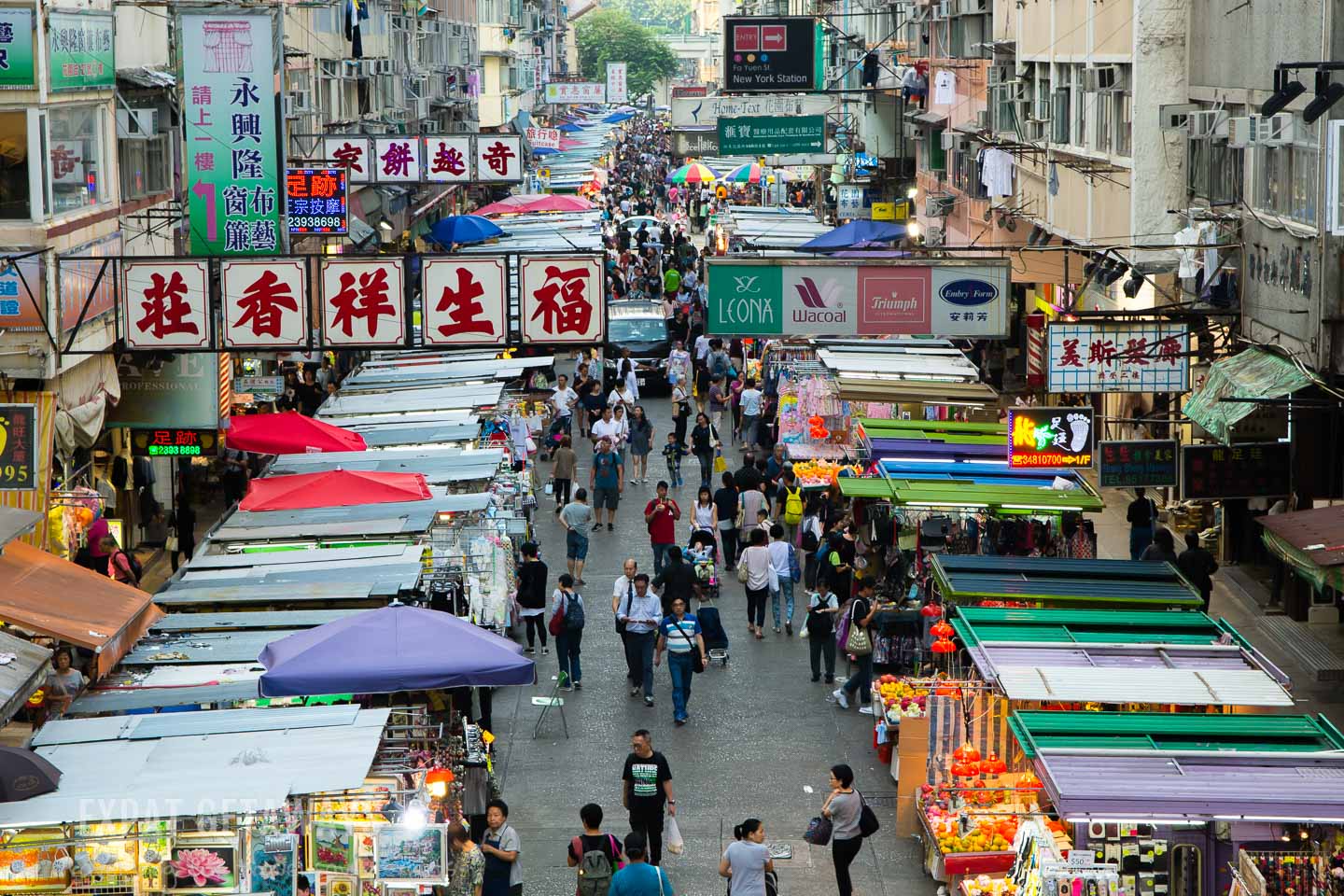 It's a packed itinerary! But it is tried and tested. Do a bit of research before you arrive, pick a hotel close to the places you want to visit and make some restaurant bookings in advance so you don't get turned away at the door.
Transport
Save yourself time and money by buying an Octopus Card immediately when you arrive. Pay $150 ($50 deposit, $100 credit) at the ticket counter of any MTR station or at the airport and you can tap and go on trains, buses, trams, ferries, 7/11, Starbucks, McDonalds and more! Even better when you leave you can take it back and collect your deposit and any remaining funds on the card.
Restaurants
$ One Dim Sum – 15 Playing Field Road (entrance on Tung Choi Street), Prince Edward
$ Lin Heung Tea House – 162 Wellington Street, Sheung Wan
$ Tim Ho Wan – Hong Kong Station, Olympic, Sham Shui Po and more
$$ Din Tai Fung – Tsim Sha Tsui, Causeway Bay and Shatin
$$ Monogomous Chinese – 59 Caine Road, Soho, entrance underneath the escalator
$$$ Ho Lee Fook – 1-5 Elgin Street, Soho
$$$ Hutong – 28th Floor, One Peking, Tsim Sha Tsui
Tours
Hello Hong Kong offers small group food tours, Lantau Island tours and private custom tours.
Aqua Luna offers daytime, sunset and Symphony of Lights cruises on Victoria Harbour in a traditional red-sailed Chinese junk boat.
Next Time
Two days is never enough time so put these on your itinerary for next time:
– Lantau Island, the Big Buddha and Tai O Fishing Village
– Wednesday night at the Happy Valley Races
– Nan Lian Garden and the Chi Lin Nunnery (the vegetarian restaurant here is fantastic)
– a free-flow weekend brunch at Aqua, Hutong, Duddells or Zuma
Love it? Pin it!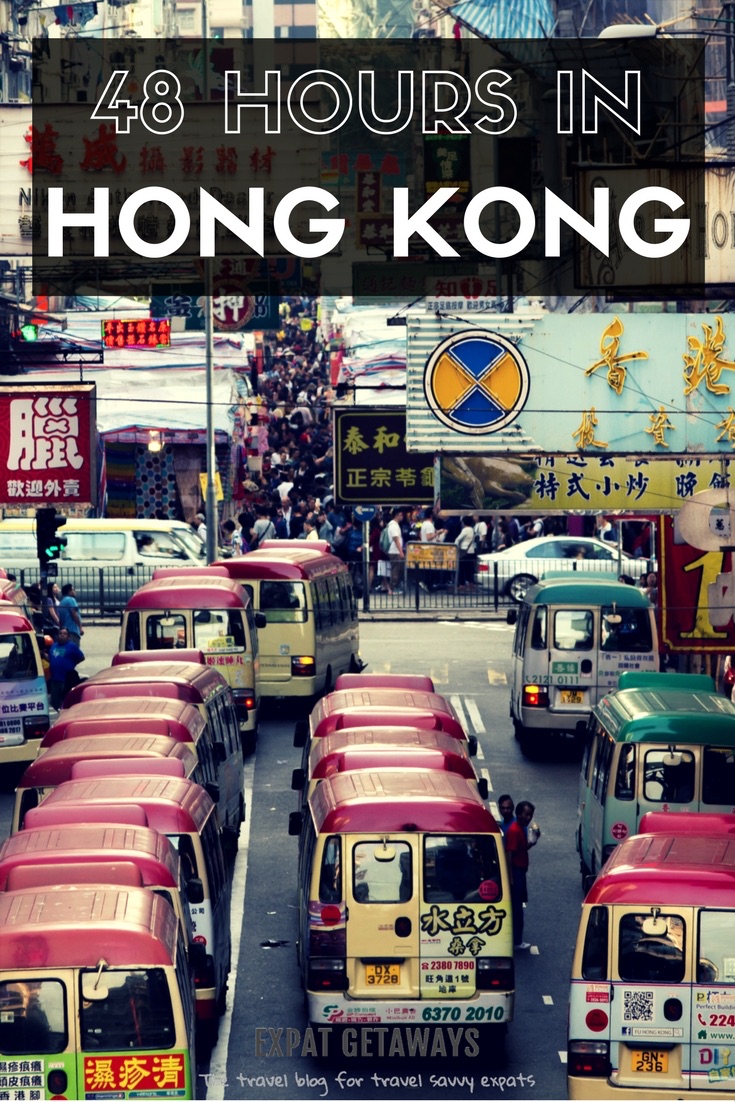 Expat Getaways endorses a policy of full disclosure.  This getaway was not sponsored or paid for by any company mentioned, and all views and opinions are solely those of the author.
Comments
comments