Colourful, loud, overwhelming… India delivered everything I wanted and more. People rave about India. They speak highly and with such passion, but it hasn't really been on my radar. That is until I visited and became one of those people. I've seen one small corner of India and become hooked! Where in India should I go next? Have your say in the comments below.
Ideal Itinerary – 5 nights
1: Evening arrival
2: Old Delhi – Red Fort, Humayun's Tomb, Delhi Food Walks
3: Old Delhi – Street Connections Tour, Delhi to Jaipur
4: Jaipur – Amber Fort and Jaipur tour
5: Agra – Drive Jaipur to Agra and visit Fatepur Sikri and Taj Mahal
6: Agra –  Morning sight-seeing and evening drive Agra to Delhi for departure
This corner of north India is filled with history and cultural sights. Our five night golden triangle itinerary was the perfect amount of time to experience loads without going into temple/palace/history overload.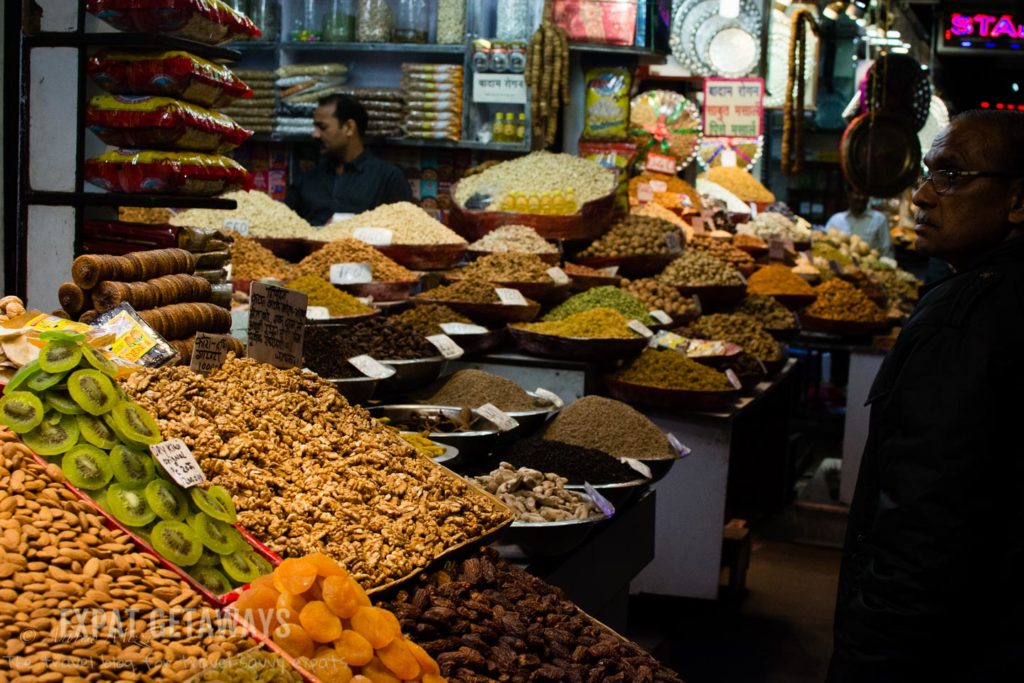 I did a bit of mixing and matching on this trip. I researched all our accommodation and booked our tours in Delhi, then we had a driver and guide to take us from Delhi to Jaipur and Agra. There are plenty of companies offering Rajasthan tour packages, but our combination worked well because we had the flexibility of choosing our own accommodation, but the security of a driver and guide. As it was, the one morning we had nothing planned we ended up in an argument with our tuk tuk driver after he overcharged us.
Day 2 and 3: Explore Old Delhi
Places to visit in Delhi
You can't leave Delhi without experiencing some of the key tourist sights. There are lots of Delhi tour packages offering day trips to see the Red Fort and Humayun's Tomb, but it is really easy to jump in a tuk tuk and experience these for yourself. Just be careful to either negotiate a fixed price beforehand, or ensure the meter is set to zero when you jump in. Believe me – we learned the hard way!
Eating in Delhi
The two standout experiences were our tours in Old Delhi. Our first evening we joined Delhi Food Walks  for their Old Delhi Tour with Anubhav. Andrew and I were the only guests which was perfect for exploring the maze of laneways and back streets of town. We tried street food we've never heard of, as well as our favourite Indian classics that we recognise from home. If you like Indian food do yourself a favour and book one of these tours. I'll be back to try their breakfast tour for sure!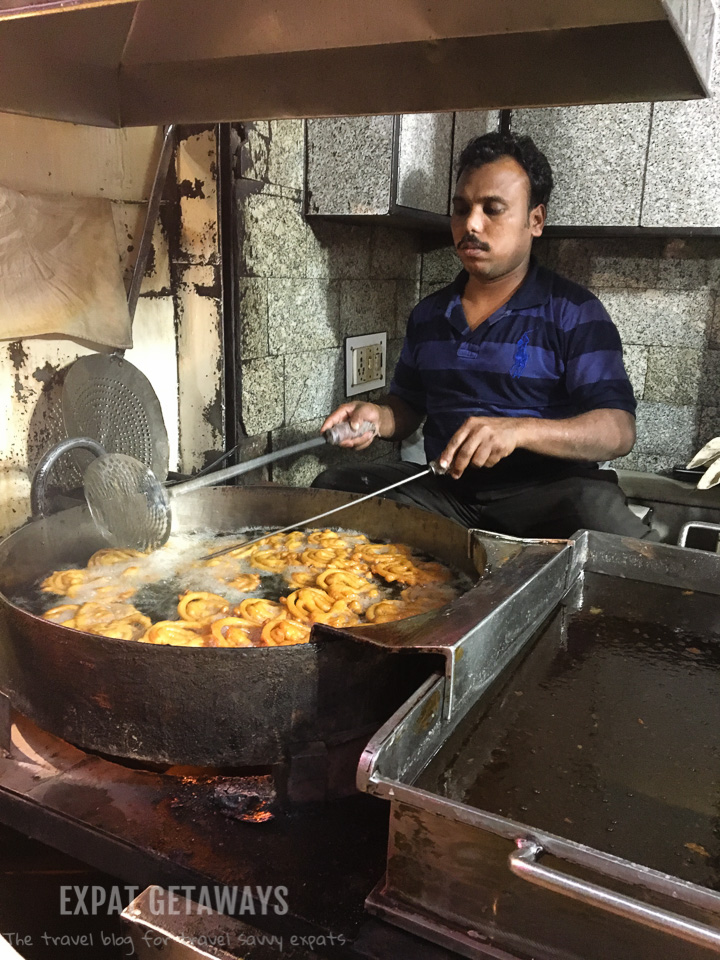 Old Delhi Walking Tours
One of the things I was apprehensive about was the poverty. I know from travelling in SE Asia how confronting that can be. The worst we had was a group of women, one heavily pregnant, surrounding our tuk tuk to beg for money. It might have worked if I hadn't spotted them analyzing the traffic beforehand for clearly western targets. Knowing we would face situations like this I looked for a more legitimate way to give back to the community.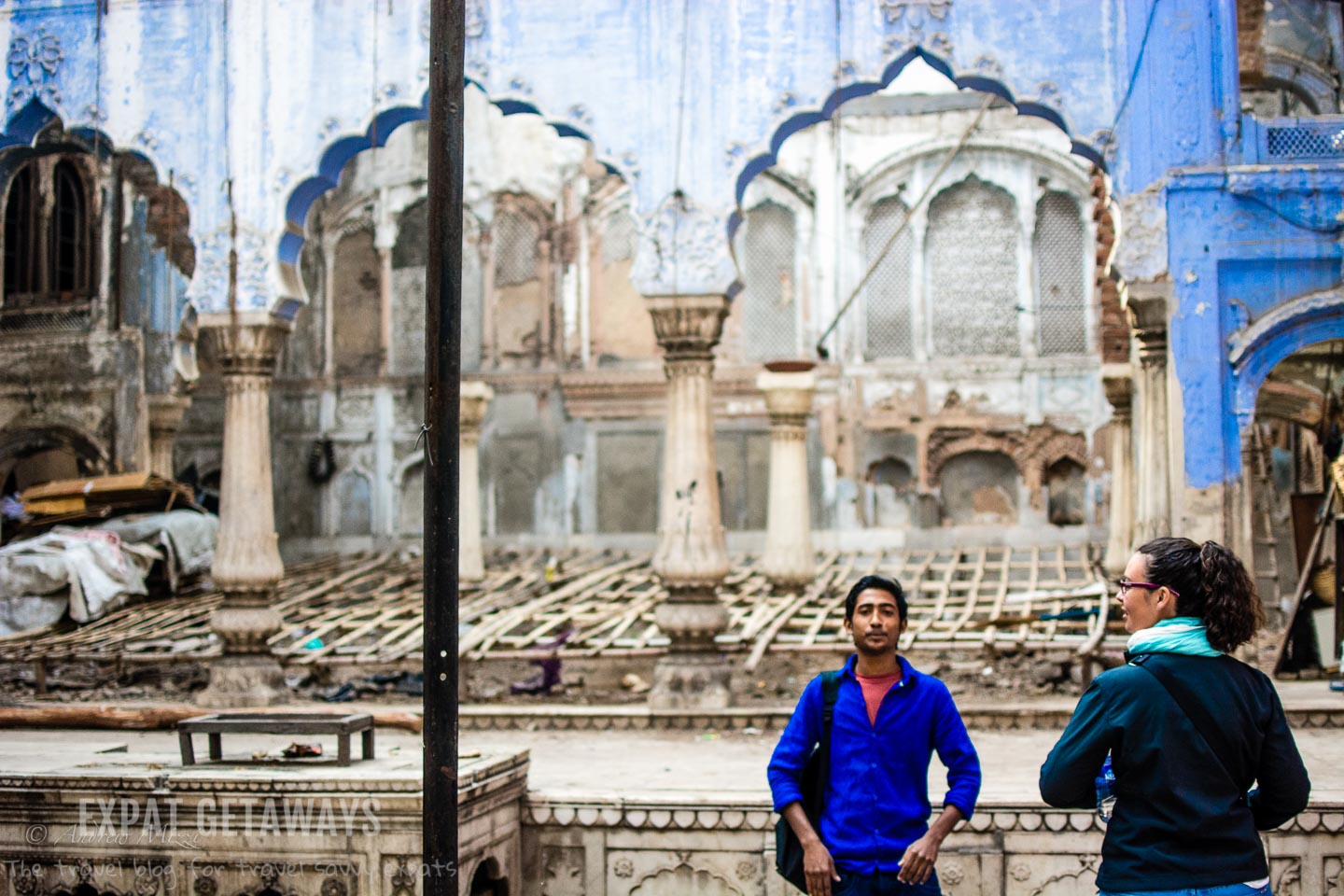 That search led me to Street Connections, a tour company set up by an NGO to help former street kids practice their English and earn an income. Our guide spoke fantastic English and was open and honest about what it was like to grow up on the streets. We were given the opportunity to donate to the orphanage which helped him, but this was not the focus of the tour. The morning was about showing us the hidden gems of Old Delhi and a glimpse into local life.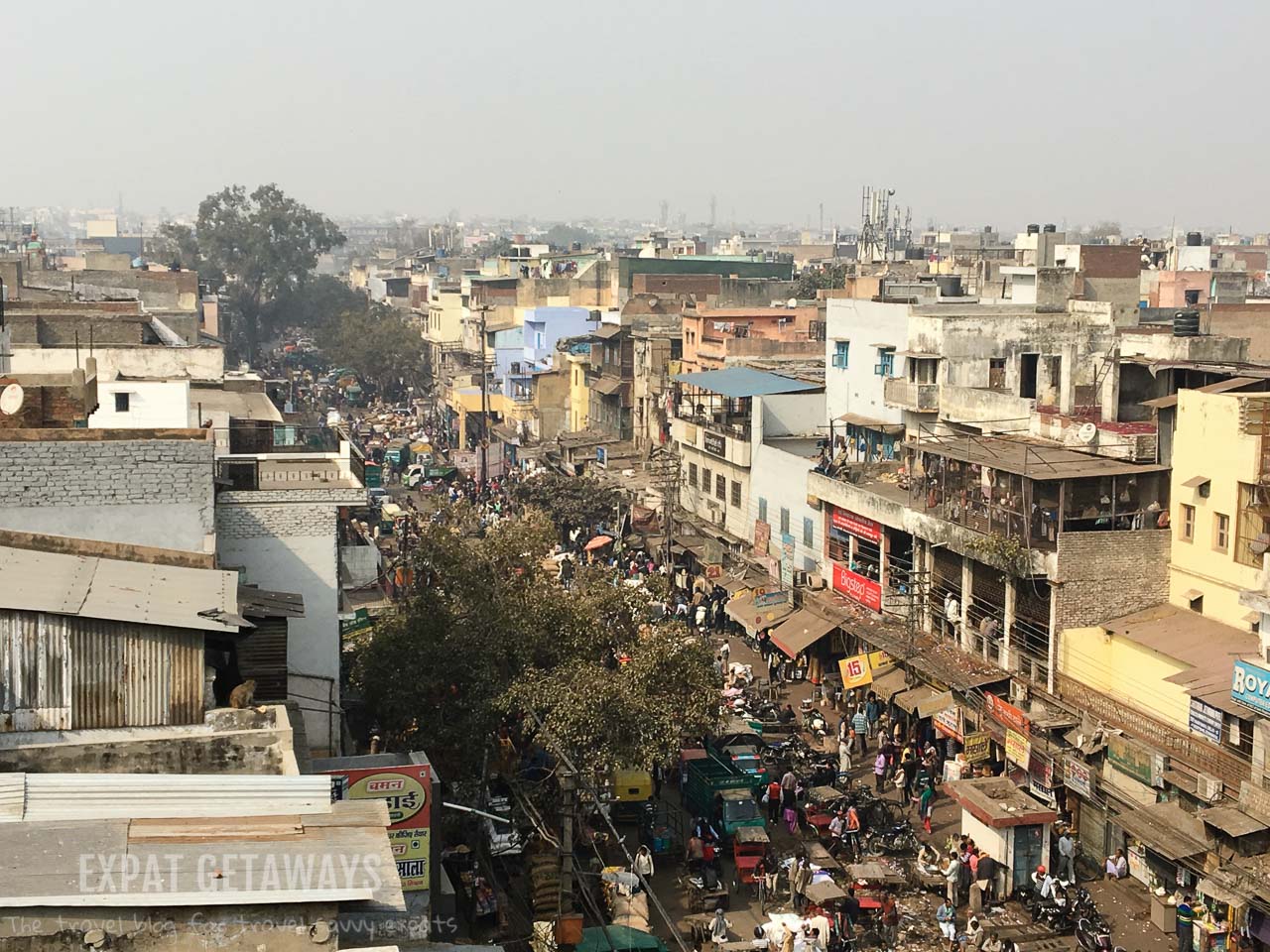 Day 4: Jaipur, India
Amber Fort, Jaipur
In the afternoon of day 3 we drove from Delhi to Jaipur.  It is about a five hour drive into Rajasthan and home to the simply stunning Amber Fort. Andrew and I couldn't believe how exquisite this palace was, and more so, that we had never heard of it! We may have come to India for the Taj Mahal, but the Amber Fort was the highlight of our north India tour.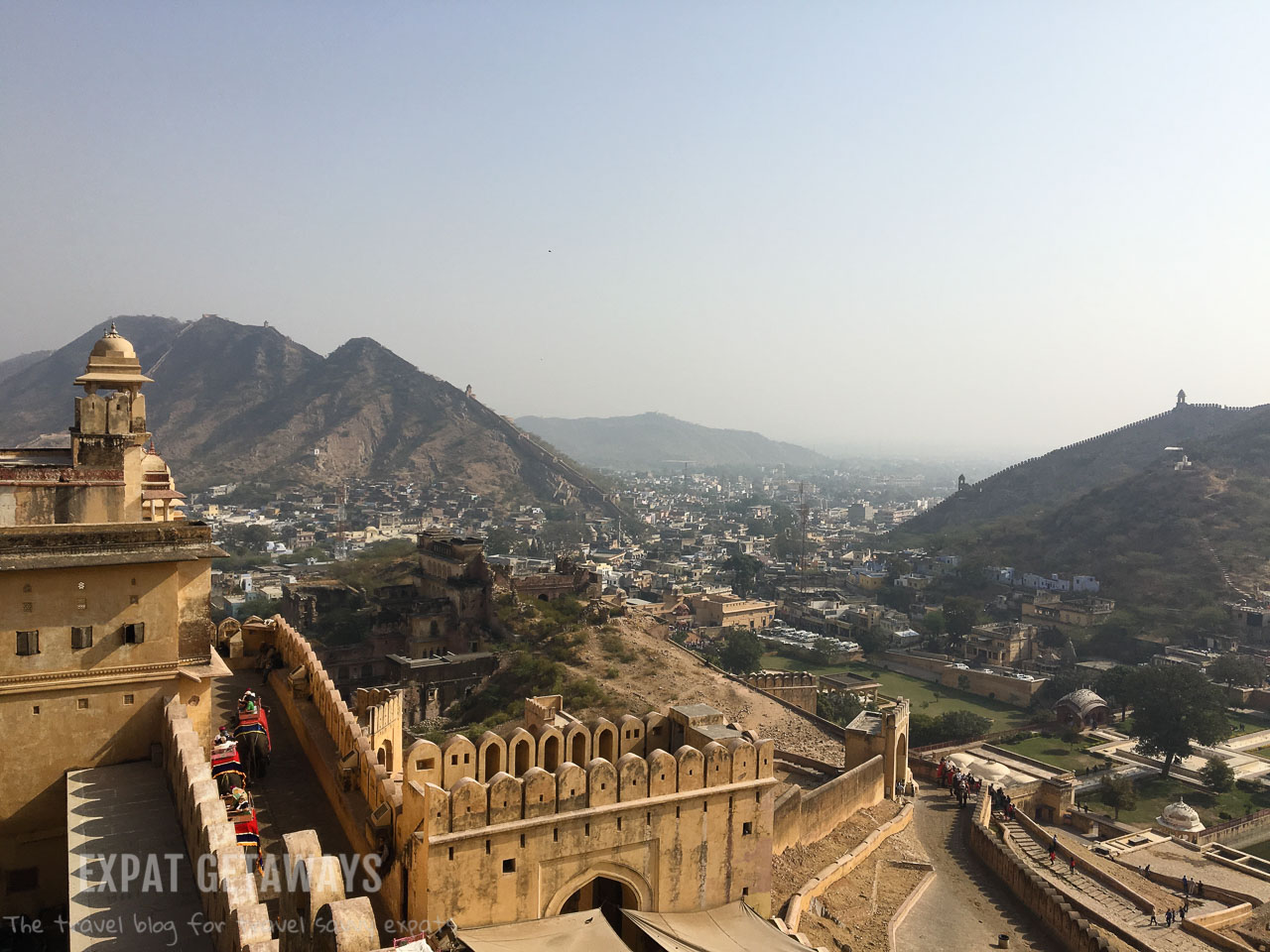 This was also the perfect place to do a little shopping and at our request our guide took us to a screen printing store and a carpet store. The pride of my living room is now a silk woven carpet! It certainly wasn't the cheapest purchase, but we Andrew did some good haggling to get a price everyone was happy with.
Now obviously guides/drivers get a commission at these shops. It's the nature of the business. I was impressed by our tour guide in Jaipur who never pressured us to stops. On the other hand our driver got a bit annoyed with us that we didn't do more shopping after our rug purchase. He tried everything to get us into leather, furniture, jewellery and clothing shops on the way to the airport.
Day 5 & 6: Taj Mahal, Agra
The Taj Mahal was saved for last and it didn't disappoint. We arrived just in time for sunset got some great photos. It truly is a spectacular place and one that you have to see at least once in your lifetime.
Be careful of your Taj Mahal timings. The Taj Mahal is closed on Fridays so you may have to alter your itinerary. Originally we wanted to go from Delhi to Agra, Agra to Jaipur and Jaipur back to Delhi but we would have missed the star attraction. On regular opening days the Taj is open from sunrise to sunset, but if you want to visit the museum you'll need to visit between 10am and 5pm.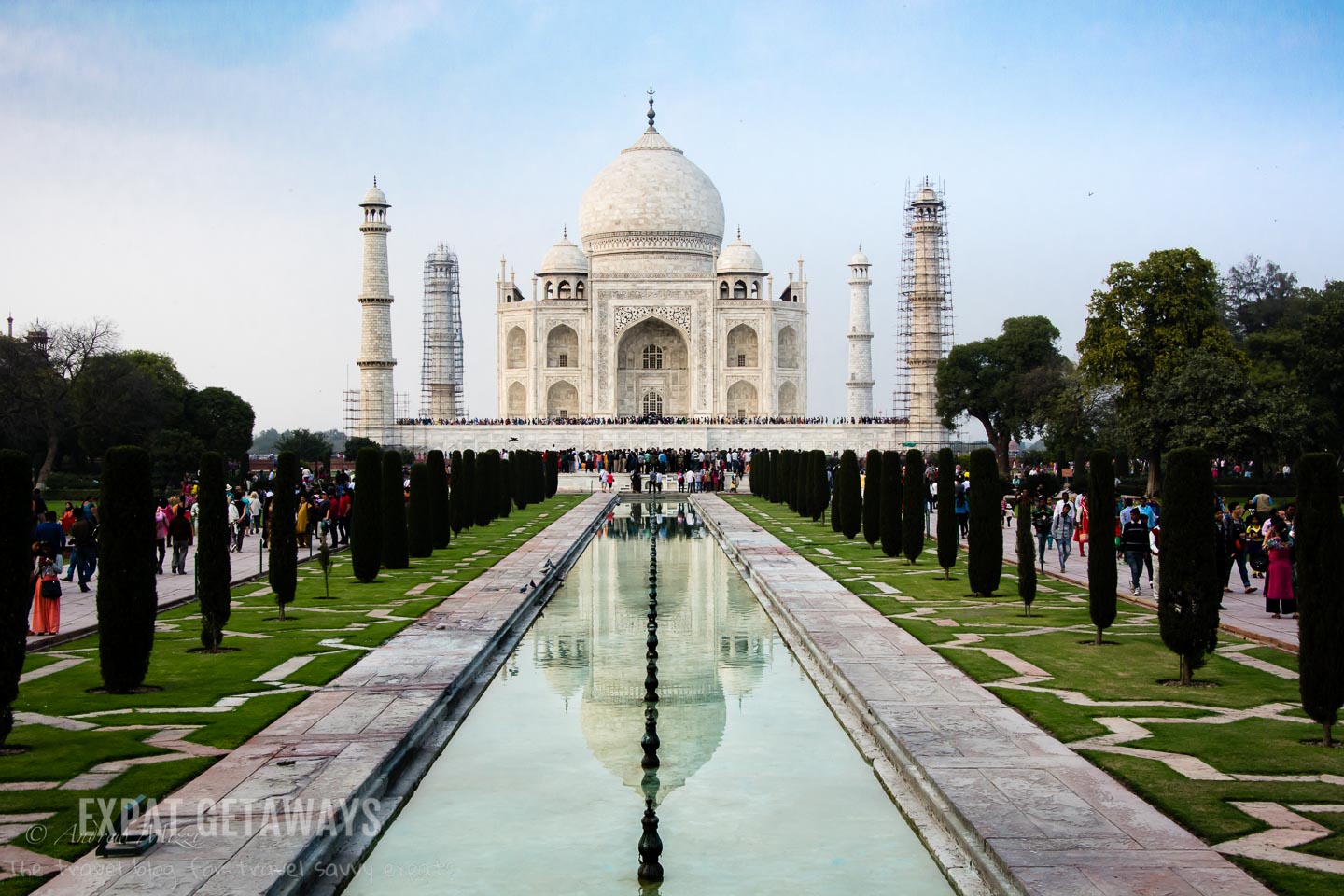 Advice for your Golden Triangle tour
Do your research into your Rajasthan tour package.  Our Indian tour guides and drivers were a mixed bag in terms of quality. Our driver stayed with us throughout and got a bit pushy when it came to shopping and tips. We had a different guide in Jaipur (excellent), Fatepur Sikri and Agra (both average). I'd also opt for a more comfortable vehicle because we did spend a lot of time in that car.
India has far exceeded my expectations! I went with the idea that I was ticking the Taj Mahal off my bucket list. Now I've had a taste I'm keen to get back and explore more.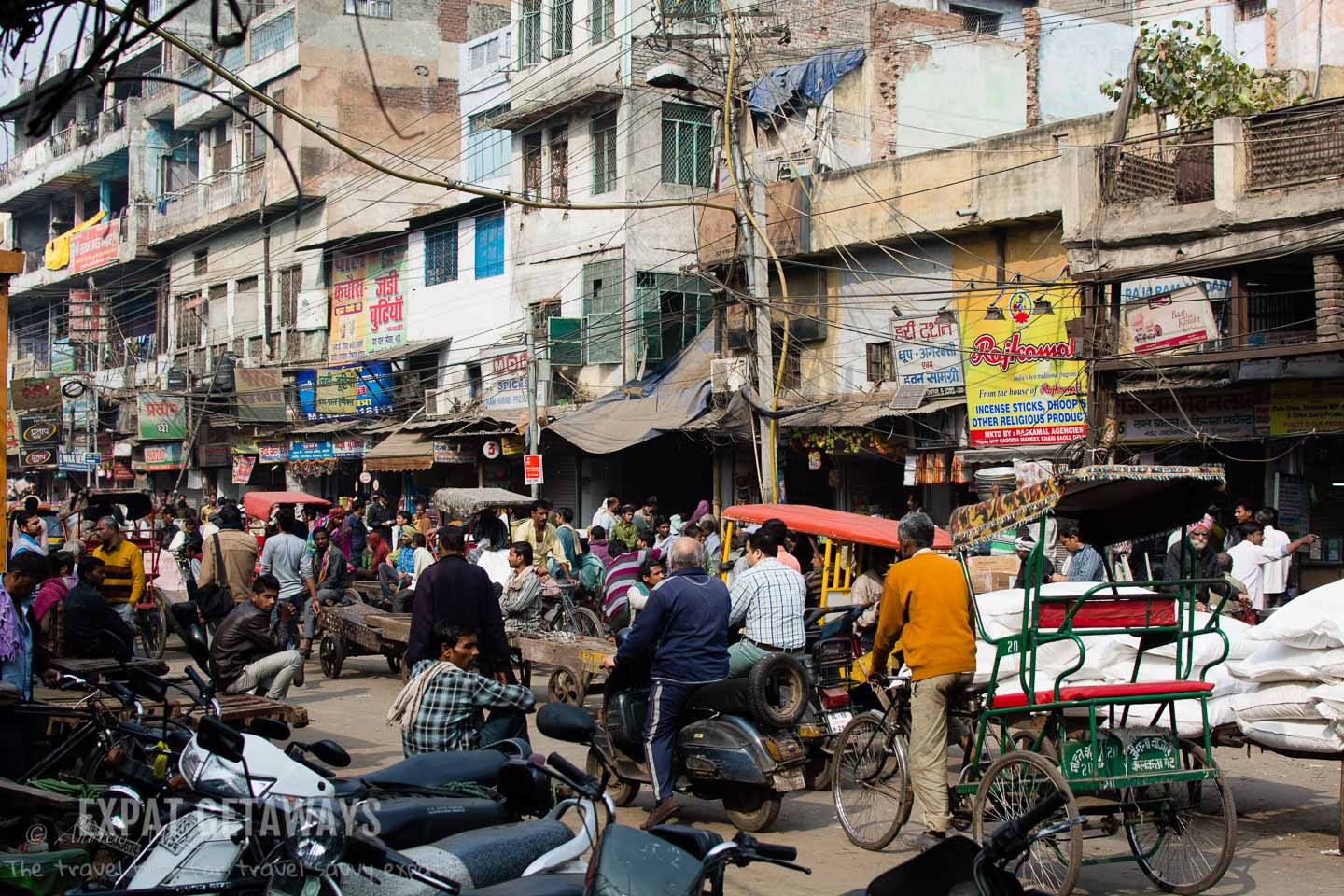 India Accommodation
I loved our hotels in Delhi and Jaipur. Both were heritage hotels, secluded from the chaos of the streets.
Maidens Hotel, Delhi
Hotel Narain Niwas Palace, Jaipur
Courtyard Marriott, Agra
Delhi Tours
I cannot speak highly enough about these two tours. They truly made us feel welcome in the chaos that was Old Delhi.
Transport
From Hong Kong
Cathay Pacific, Jet Airways and Air India all fly to Delhi daily.
From Singapore
Singapore Airlines, Jet Airways and Air India all fly to Delhi daily.
The rest of the world
You can fly direct to Delhi from all over the world including London, Zurich, Amsterdam, Frankfurt, Dubai, Abu Dhabi, Tokyo, Bangkok, Kuala Lumpur, Seoul, New York, San Francisco and Sydney.
Photographs
Almost all photography is courtesy of my lovely husband over at Andrew Mizzi Photography. Be sure to check out his website for info on his camera kit, to purchase prints and of course more stunning photographs from this trip and our travels around the world.
Love it? Pin It!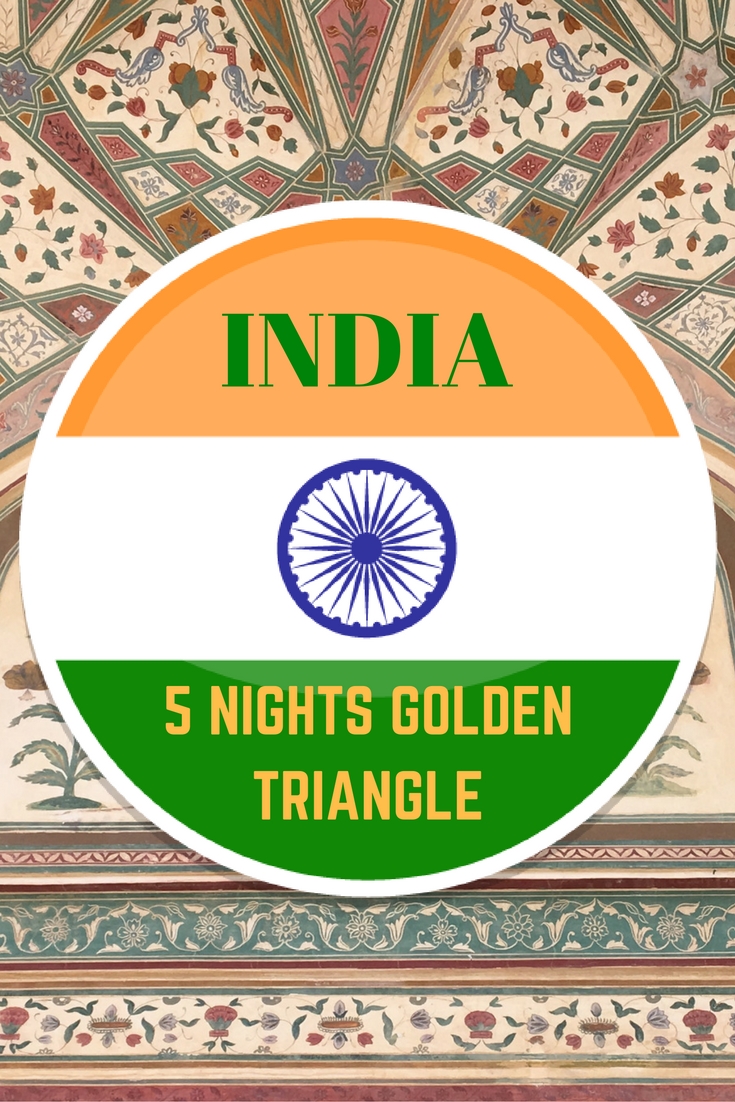 Expat Getaways endorses a policy of full disclosure.  This getaway was not sponsored or paid for by any company mentioned, and all views and opinions are solely those of the author.
Comments
comments