Have you heard of Chi Phat? Probably not! Most people go to Cambodia for the temples of Angkor Wat. Maybe they detour to Phnom Penh and learn the devastating history of this tiny country. Possibly they squeeze in a few days on the beach in Sihanoukville or Kep.
We did something a bit different. We headed to Chi Phat searching for adventure. It is a little village in the Cardamom Mountains where they are doing BIG things in eco tourism.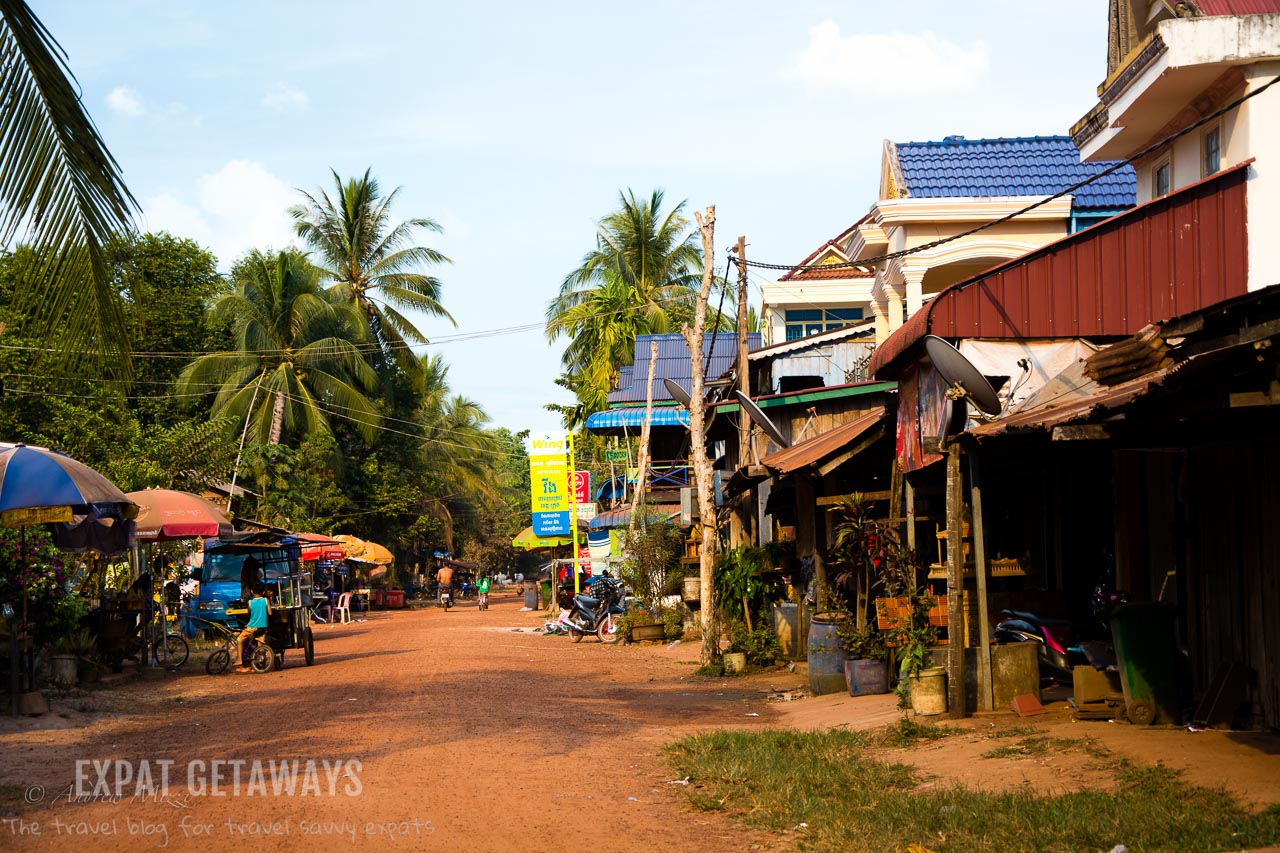 Community Based Eco Tourism
Ecotourism is focused on conserving natural environments. Community based eco tourism takes it one step further and like the name suggests enlists the help of the local community.
The Cardamom Mountains
The Cardamom Mountains are said to be the largest remaining area of pristine rainforest in South East Asia. A pretty big claim! The people here are also some of Cambodia's poorest. In the past they have turned to illegal logging and poaching of wildlife.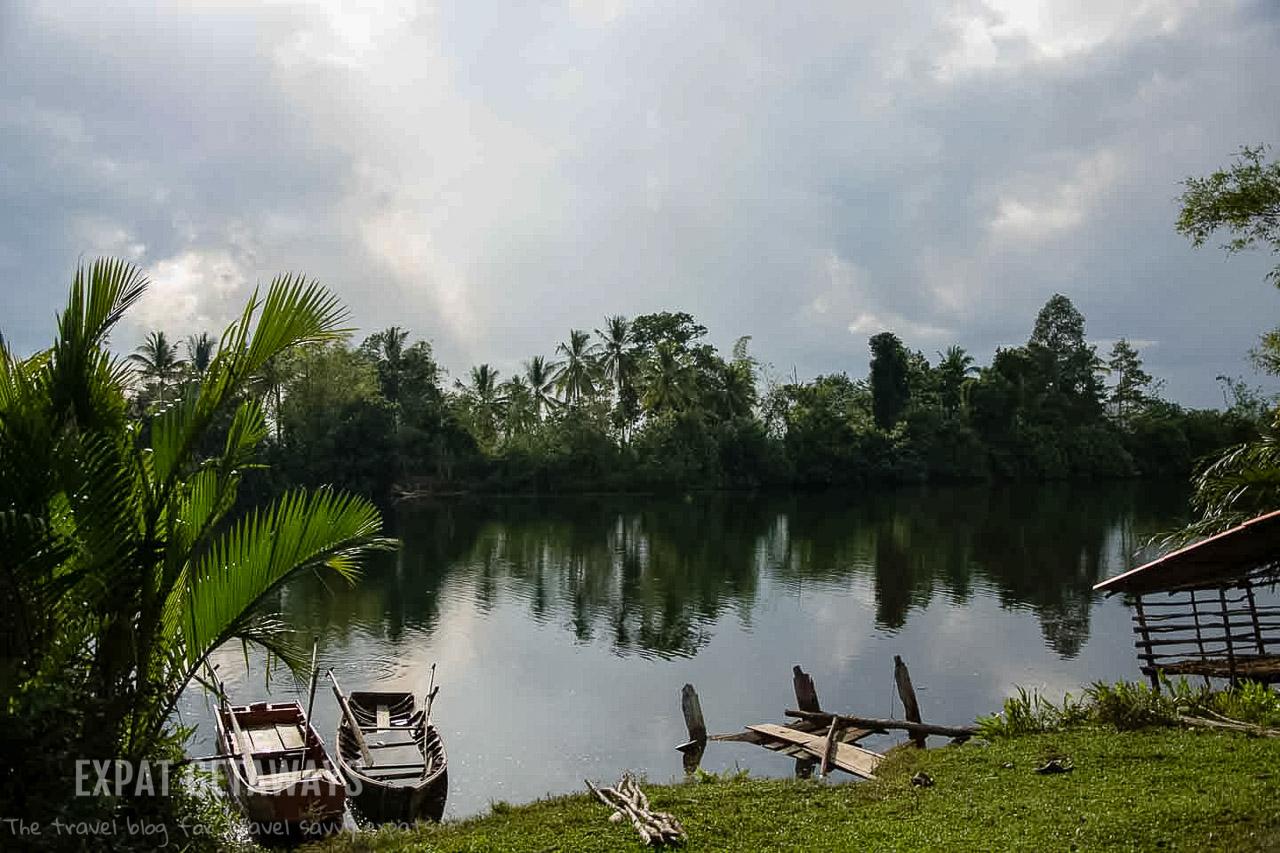 Wildlife Alliance
In 2007 an NGO called Wildlife Alliance stepped in to help. The people who know the mountains the best are the poachers. They also happen to be the best people to lead trekking expeditions through the vast wilderness.
If you are a tourist who has spent a few days trekking in the jungle you are probably going to want to relax afterwards. Families in the village were encouraged to set up homestays, guesthouses and restaurants and offer other activities like kayaking, biking, cooking classes and river cruises.
All of a sudden the villagers of Chi Phat began making a sustainable income conserving their forests instead of destroying them. Community based eco tourism in action!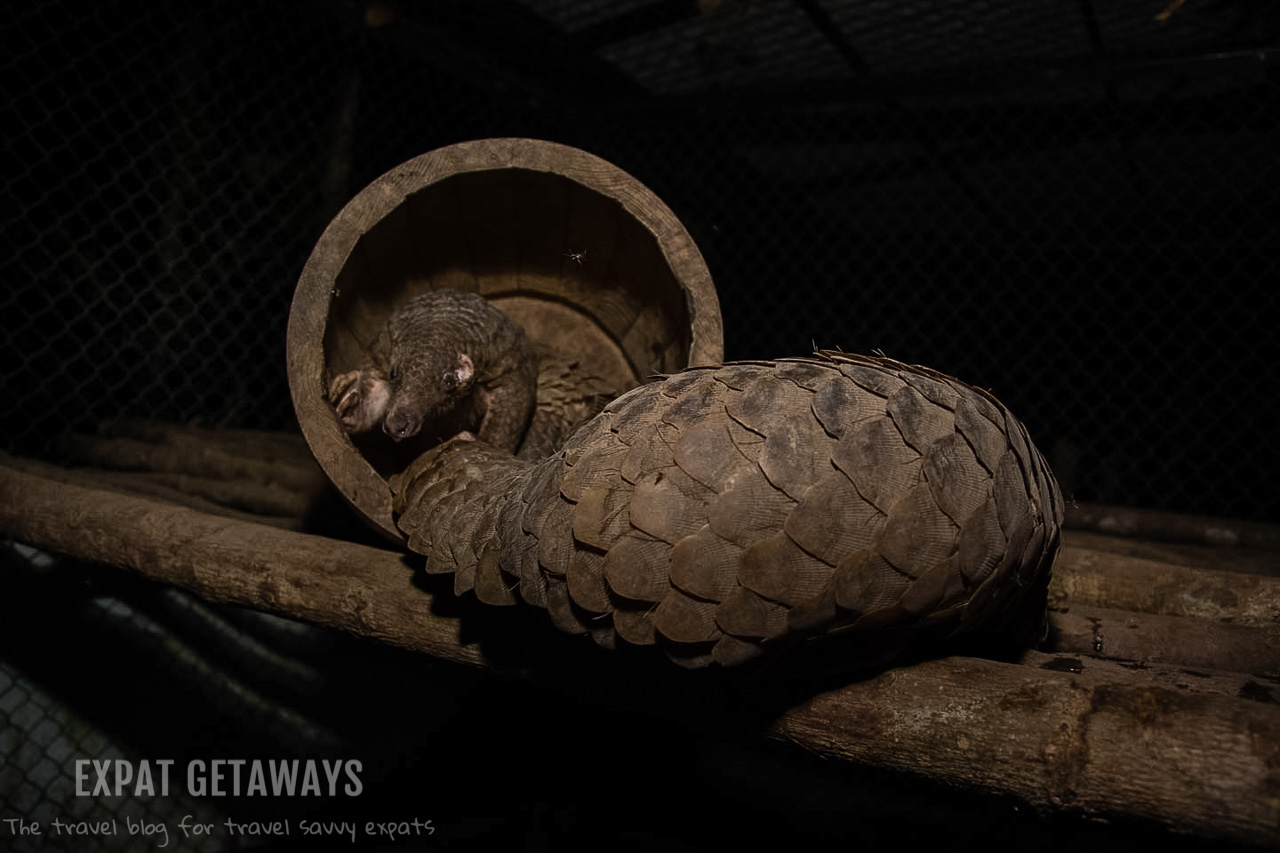 Our visit started with a 4-hour drive from Phnom Penh to Andoung Teuk followed by another 40-minute bumpy ride down a dirt track. And we did it the easy way with a private driver!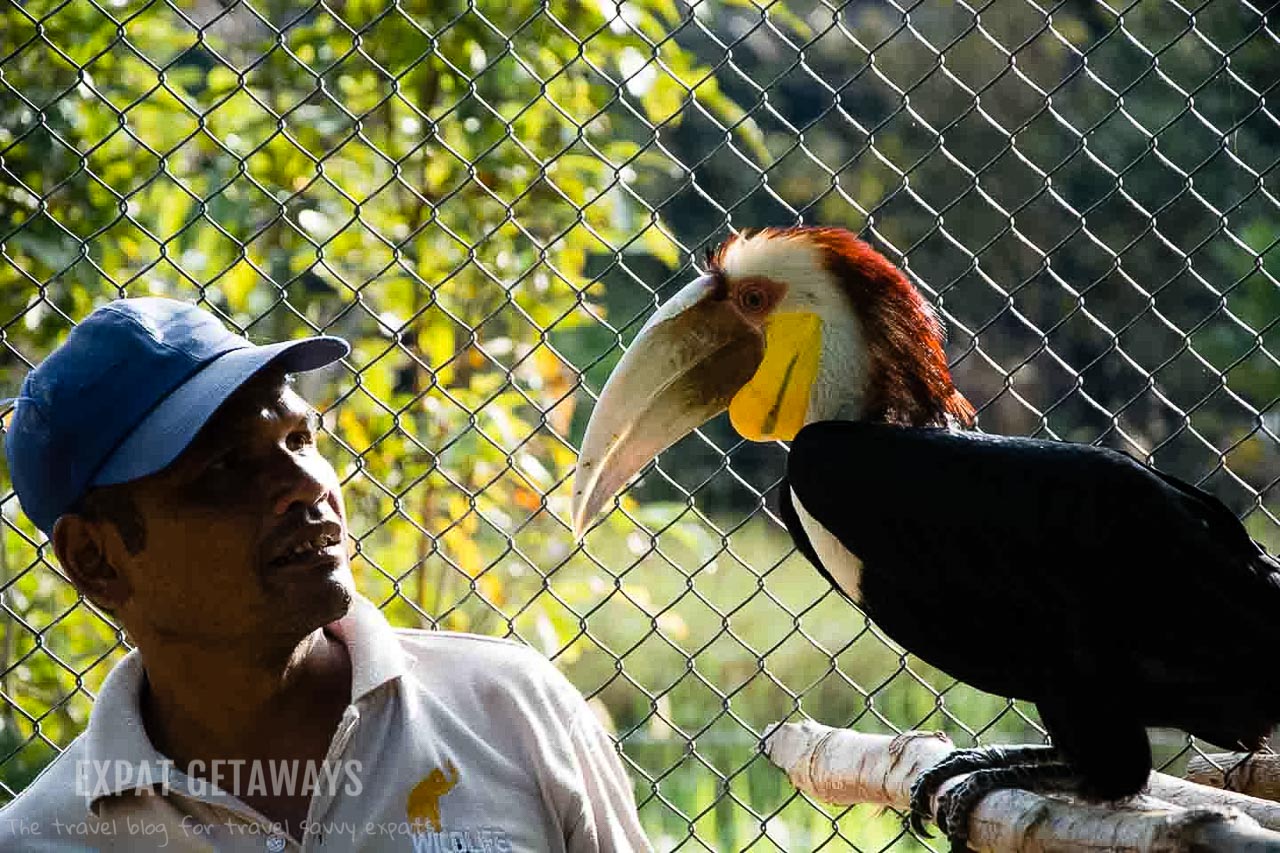 Our first stop was the Wildlife Release Station. A little oasis on the edge of the rainforest where animals have been rescued from illegal smugglers are rehabilitated and prepared for release back into the wild. During our stay we saw monkeys, hornbills, civets, binturongs, pangolins and sun bears. We joined the local rangers on their rounds sneaking peaks around hides so we didn't disturb feeding bears.
There were treks through the mountains looking for signs of local wildlife and learning of the native fauna. We relaxed in hammocks and enjoyed fantastic home cooked Cambodian cooking with our local hosts.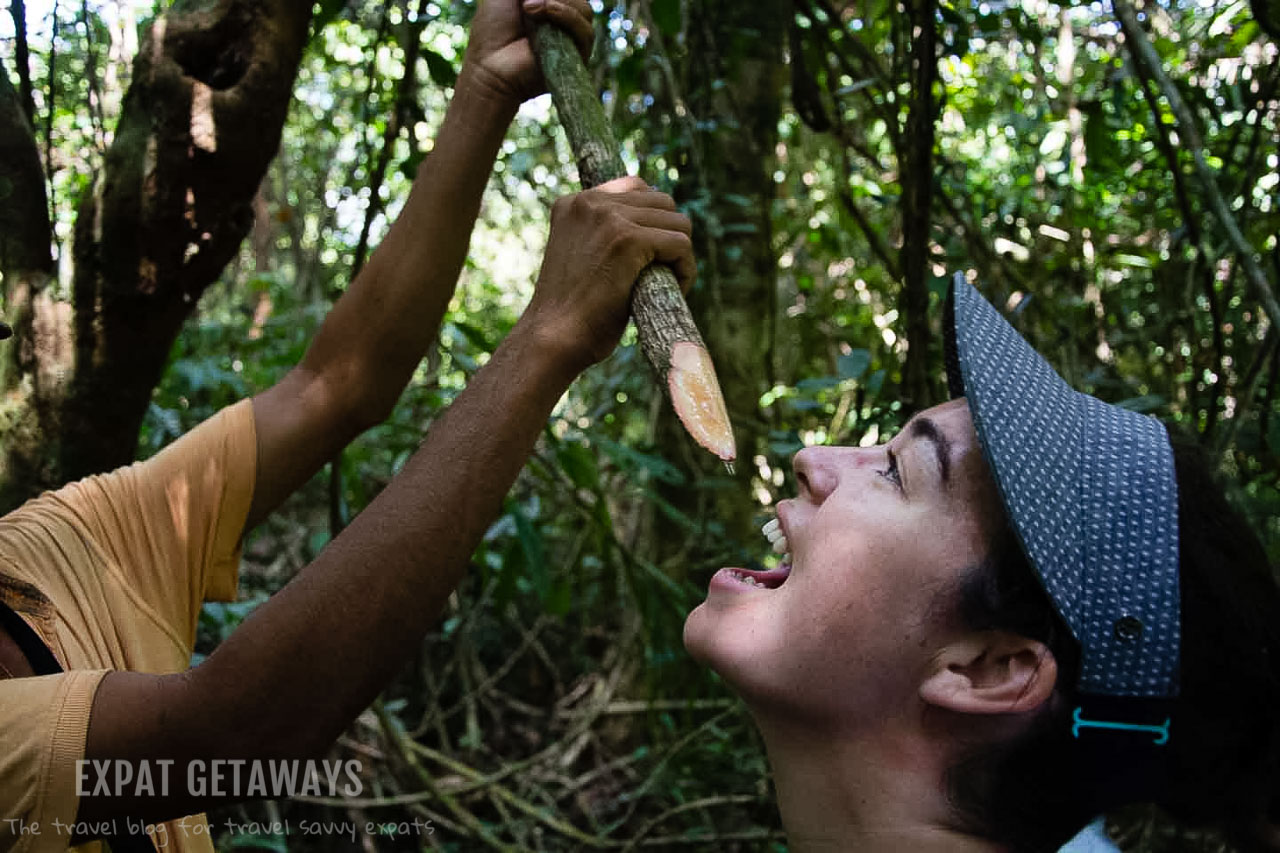 We had just one night enjoying clear, starry skies and waking to the sound of bird calls before it was on to the big smoke of Chi Phat village.
There are plenty of accommodation options; homestays, guesthouses or our choice a private bungalow just a short walk from the main street. Home-stays are put on a rotation to ensure that all community members benefit from the tourist dollar and the income is spread.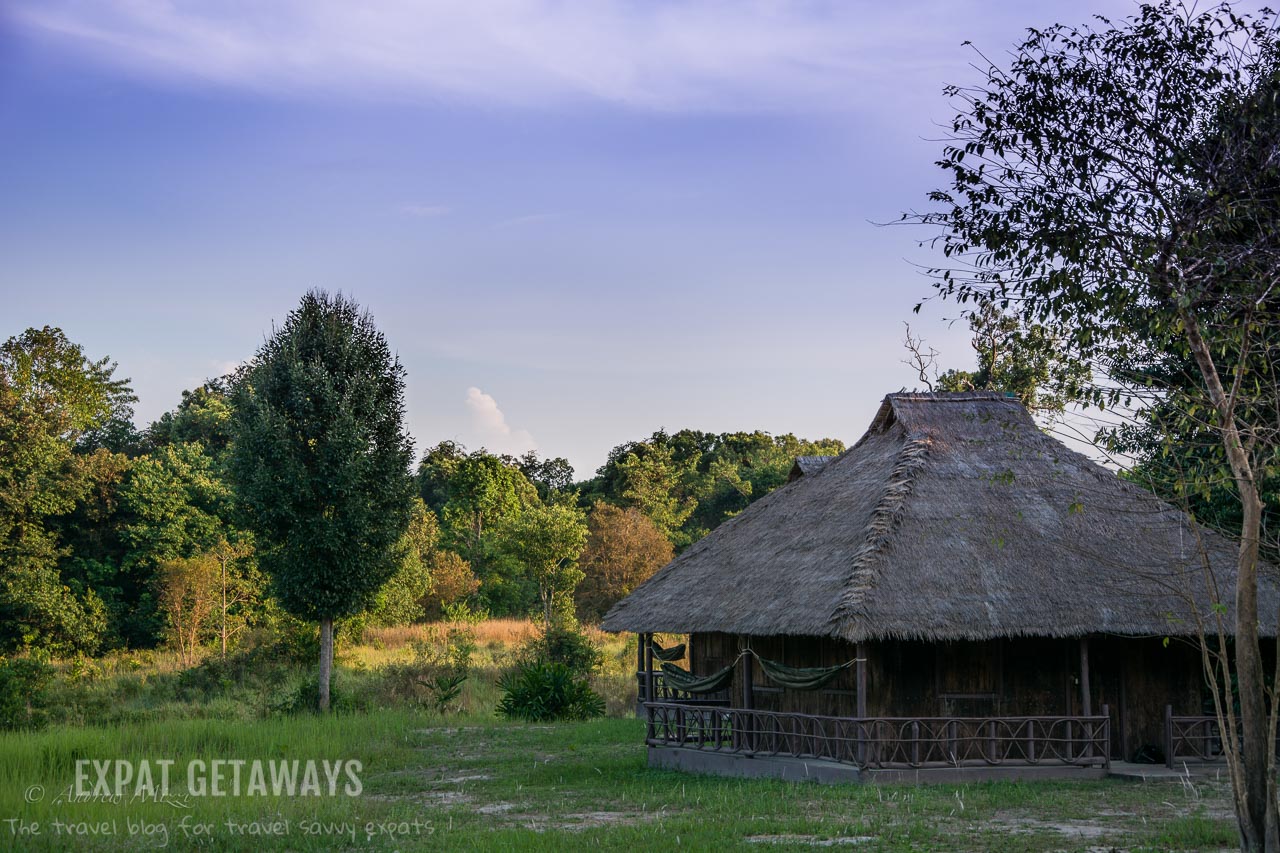 We spent our time exploring and relaxing but there are plenty of options for those wanting more adventure. Bird watching, sunset cruises, kayaking and mountain biking are all on offer.
The Visitor Centre is the heart of the village and guests can enjoy home cooked meals, share stories at the bar, use the free wifi and book their next adventure with the local staff.
Tours & Accommodation
Transport
We asked our hotel in Phnom Penh to organise a private driver for the drive to Chi Phat.
Alternatively take a bus from Phnom Penh or Sihanoukville to Andoung Teuk where you will be met by a moto-taxi for the last 45 minutes into Chi Phat. All can be booked through the Chi Phat website.
Flights to Phnom Penh, Cambodia
From Hong Kong
Cathay Dragon and Hong Kong Airlines fly daily.
From Singapore
Silk Air and Jetstar fly daily
From Bangkok
Thai Airways, Bangkok Airways and Air Asia fly daily
The rest of the world
There are direct flights from Shanghai, Guangzhou, Kuala Lumpur, Hanoi, Ho Chi Minh City, Taipei, Seoul and Doha.
Love it? Pin it!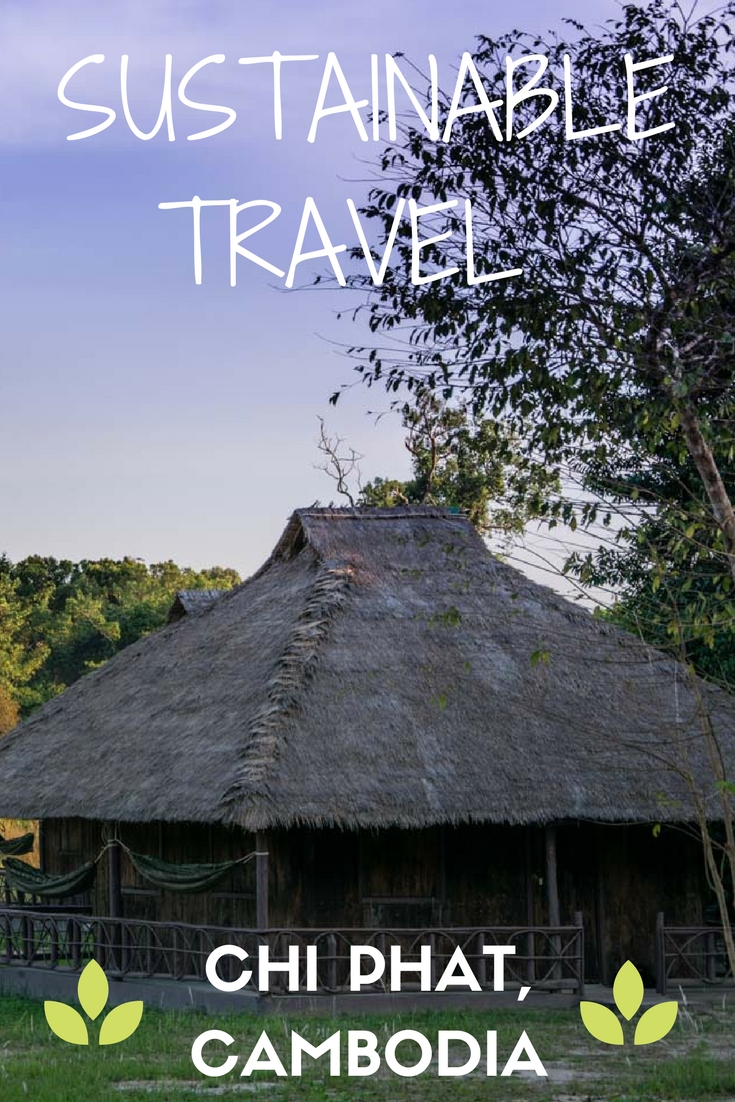 Expat Getaways endorses a policy of full disclosure.  This getaway was not sponsored or paid for by any company mentioned, and all views and opinions are solely those of the author. This post may contain affiliate links. This means that I may get a small commission at no extra cost to you. I only recommend products that I use and love myself, so I know you'll be in good hands.
Comments
comments