Part 2 Snorkelling Day Trips
Turtles, clown fish, corals of a thousand colours – this is what most people want to see when they plan their visit to the Great Barrier Reef. The easiest way to experience all that is on day trip out to this natural wonder of the world.
What is your favourite way to experience the underwater world? Tell us in the comments below.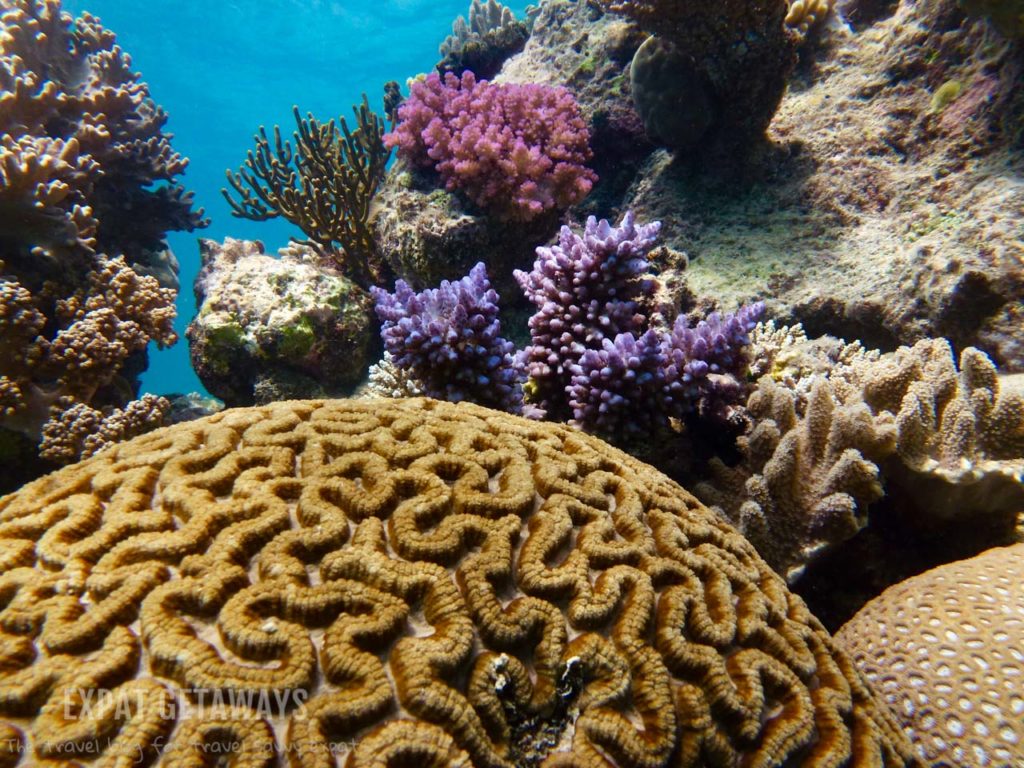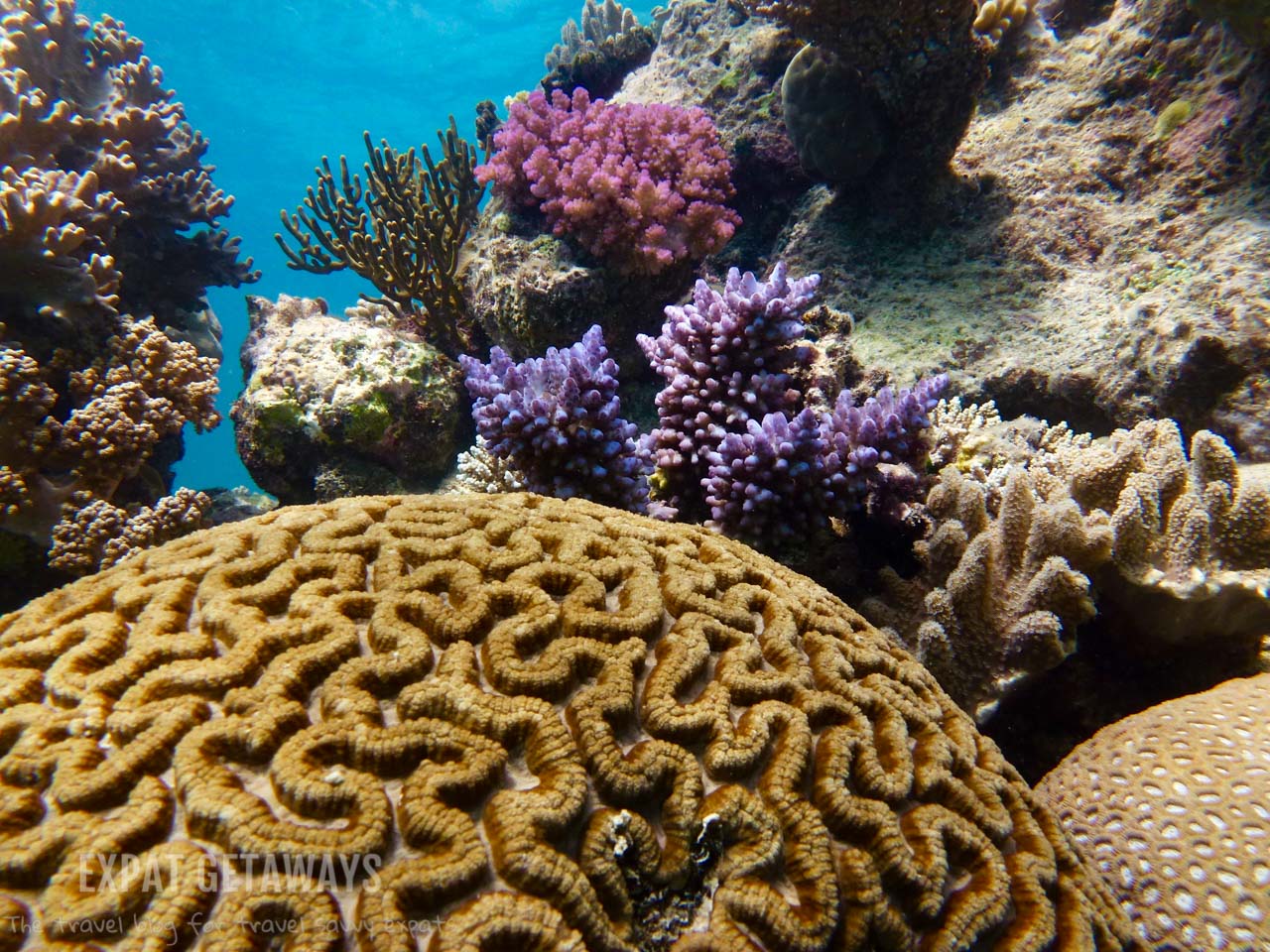 I've been visiting the reef for many years. My first trip was a family holiday when I was 7! Since then I've logged 100+ scuba dives on the GBR, snorkelled from boats big and small and picked up a few tips along the way.
When choosing your reef operator consider these points:
Locally owned
Many of the companies in Cairns have slowly but surely been taken over by multinational conglomerates. It doesn't matter where you travel, if you can support a local business you are keeping the money in the local economy and supporting the people who need it most.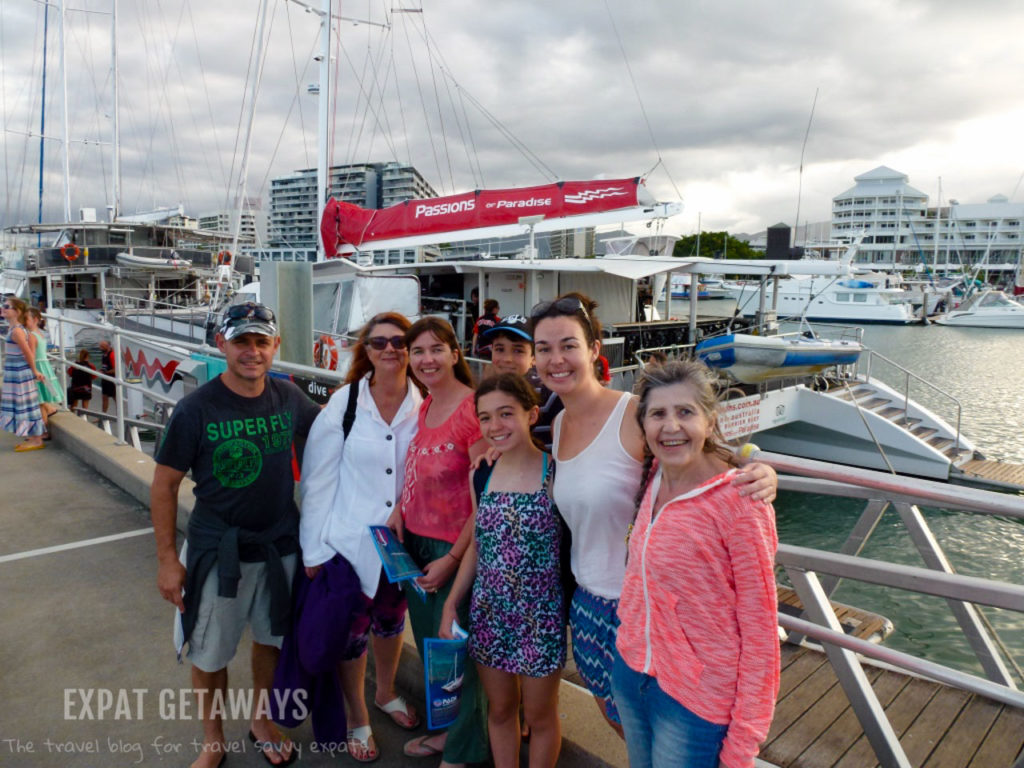 The smaller the better
Some of the big boats will take up to 300 people. Imagine what 300 inexperienced snorkellers can do to a site on a daily basis. A whole lot of damage! My advice is to choose a boat that takes less than 100 people.
Time spend on the reef
It might not be immediately obvious, but you do have to take a boat to get to the GBR…who would have thought!
Most day trips involve about 2 hours travel time to get to the reef with 4-5 hours for snorkelling and other activities once you get there. Always check though because some boats will make stops along the way to pick up extra passengers from outlying islands making your day unnecessarily long.
Environmental Impact
The Great Barrier Reef is an amazing natural wonder and UNESCO World Heritage Site. You want to look for an operator who values this. Keep your eye out for Advanced Eco Certification.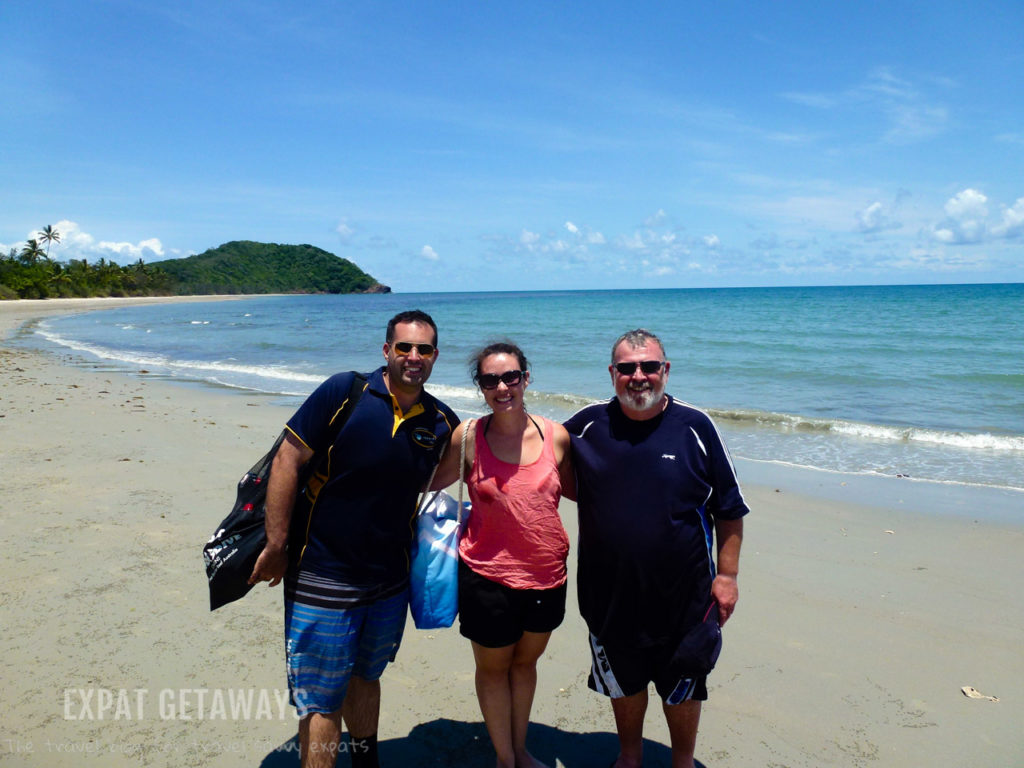 Fortunately for you I have personally vetted three companies that fit the bill. All are great for first timers and groups with varying experience levels.
In no particular order:
Ocean Safari speed out to the reef in just 25 minutes! And you get the world's oldest rainforest, the Daintree, as your backdrop. Have you heard of the saying "where the rainforest meets the reef"? Well this is the place! This is the only place in the world where you get two natural world heritage sites side by side.
With exclusive permits to visit Mackay and Undine Reefs and just 25 people on board, it leads to some amazing snorkelling. The sites out here are pristine and it was some of the best snorkeling I've ever done.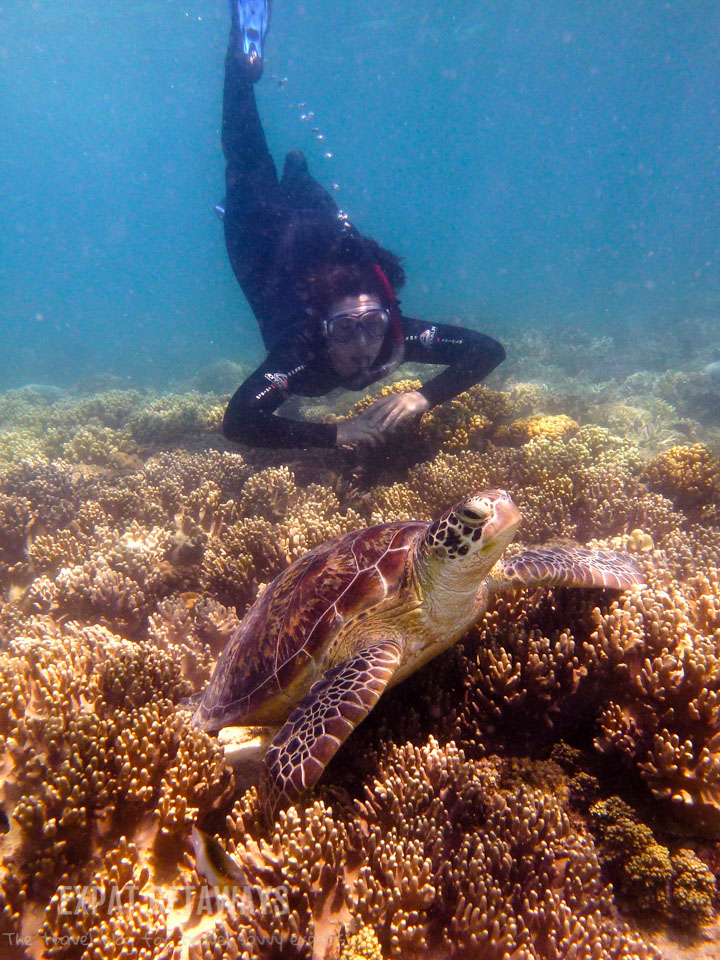 On my trip I saw a huge array of marine life, from turtles to clownfish to stingrays. We got two hours of snorkel time in, which is slightly less than the big day boats, but we also skipped the long boat ride (especially important if you get seasick).
This trip is best combined with a night or two in the Daintree, but I think it's worth the drive just for this amazing snorkel trip!
I've taken family and friends out with Passions and also sent a lot of school groups out with them when I worked for a tour operator in Cairns.
Why I love them:
One of the most eco-friendly boats in the Cairns marina
Smaller than many of the boats operating in town (maximum 80 people on board)
A fantastic crew
They raise the sails on the way home
One of the cheaper day trips around (although you do have to pay for extras like glass bottom boat tours, stinger suits and wet suits).
Options for introductory and certified scuba diving.
I've never had a bad day out with Passions and have had the pleasure of introducing my nieces and nephews to diving and snorkelling while on board. As for what you are likely to see above and below the water- as well as the usual array of fish, turtles and corals I saw my first (and so far only) epaulette shark hiding in the shallows.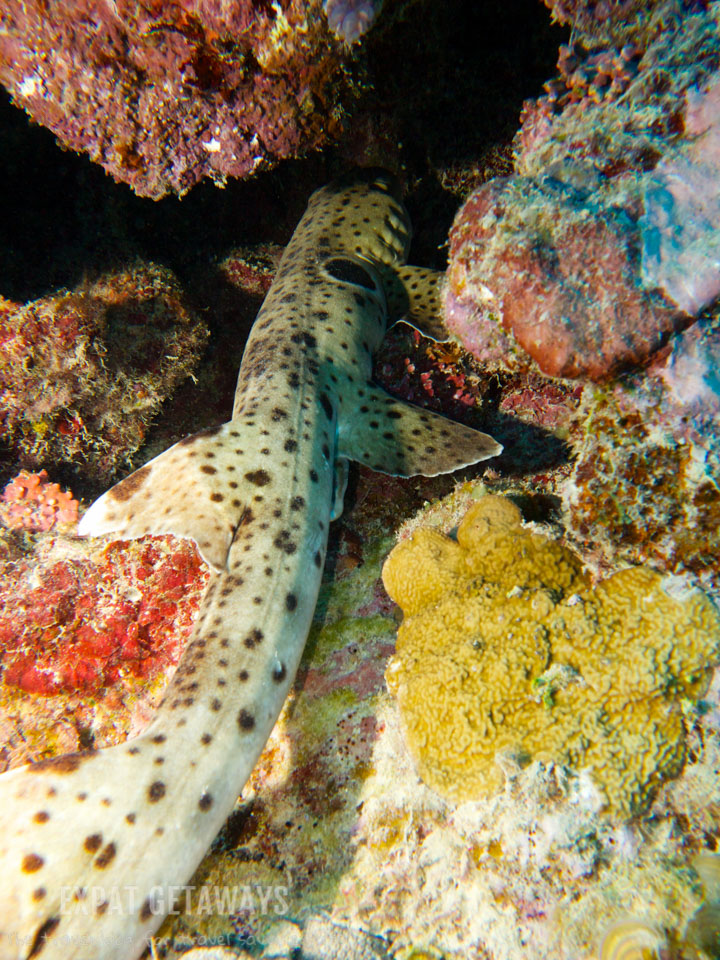 I love that you visit Michaelmas Cay, a bird sanctuary with a beautiful beach. This is great for nervous or first time snorkellers as it can be a bit daunting jumping straight into deep water. Passions drops you out at the cay so you can find your fins in shallow water and snorkel all the way back over the reef to the main boat (or be picked up if you prefer the beach!).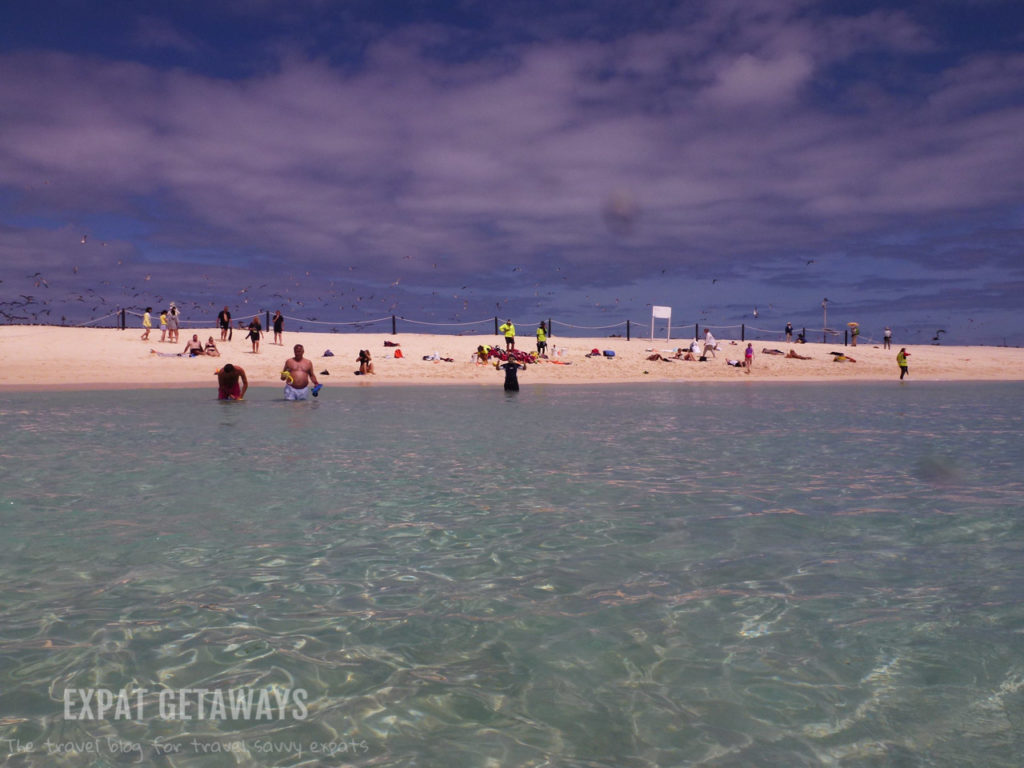 Where do I start with these guys? I LOVE them!! I've been going out on Ocean Freedom regularly during my touring days and they never disappoint.
For me the standout reason for choosing Ocean Freedom is the staff. In three years of going out every month or so I never met an unfriendly member of the team. They go out of their way to help you and will make it their goal to make sure every guest is getting the most out of their reef experience.
I've even seen them go so far as to spot a guest who was miserable because she had hurt her foot and couldn't get it in a fin. She thought her once in a lifetime opportunity was being wasted. A crew member chatted with her, cheered her up, got her in the water and towed her around on a life ring so she wouldn't miss out. Talk about above and beyond!
Like Passions, they visit a coral cay so you get the beach experience as well.
Introductory and certified scuba diving is also on offer and they have some flexibility on sites depending on weather conditions and diver experience. Over the years I've seen the usual fish, turtles and corals, but also sharks, sea snakes, flowery cod and huge stingrays.
The price on Ocean Freedom is on the comparable with other operators, but they include extras like stinger suits, glass bottom boat rides and snorkel tours.
So you've had a taste for what's below the water and now you want to dive! Check out Part 3 – Learning to SCUBA Dive
Expat Getaways endorses a policy of full disclosure.  This getaway was not sponsored or paid for by any company mentioned, and all views and opinions are solely those of the author.
Comments
comments