It is no secret that I love to scuba dive. I got my first taste on an introductory scuba dive on the GBR and learnt to dive not long after. 11 years and 250+ dives later and I can definitely say that nothing quite compares to the Great Barrier Reef.
For many avid divers the Great Barrier Reef will be a bucket list destination. You don't want to waste your visit on mediocre dive sites. With that in mind I've put together the ultimate Top 5 dive sites:
1. Yongala:
Diving the wreck of the SS Yongala is like finding an oasis in the desert. The ship was sunk in a cyclone off the Queensland coast in 1911 onto the sandy sea floor halfway between land and the Great Barrier Reef.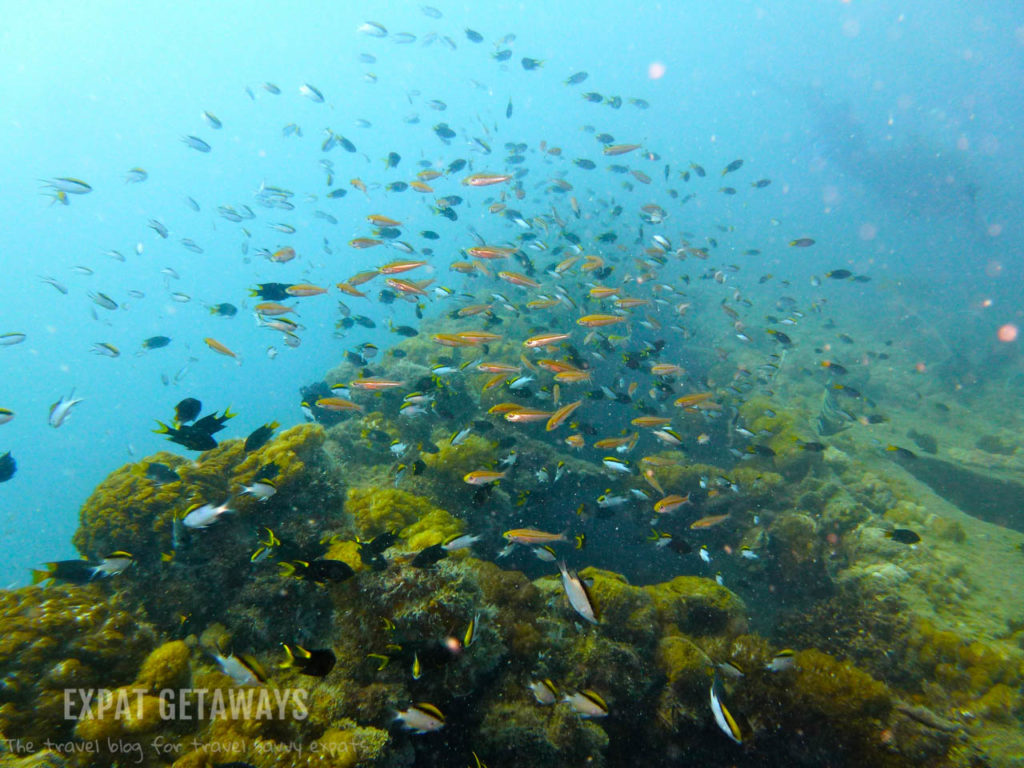 While the 110m long coral covered wreck is fascinating itself, what really captivated me was the marine life. I spotted giant groupers the size of cars, sea snakes, marble rays, eagle rays and school barracuda during my two days diving. Manta rays, bull and tiger sharks, turtles can are also sighted regularly and at certain times of year humpback and minke whales and whale sharks have also bee known to hang around.
You can visit the Yongala from Townsville, but for keen divers I recommend Yongala Dive located in Ayr. It is a small town with not much going on, but it is only a 30 minute boat ride to the wreck!
It's a big statement, but I think it is impossible to have a bad dive on the SS Yongala.
2. Osprey Reef
If we are being technical Osprey isn't actually a part of the GBR. It is a coral atoll about 60km/37miles from the GBR out in the Coral Sea. Rising 2000m (6600ft) from the ocean floor, Osprey acts as a magnet for pelagics and is home to a unique species of nautilus. The sweeping currents create near perfect visibility all year round and adventurous drift diving conditions.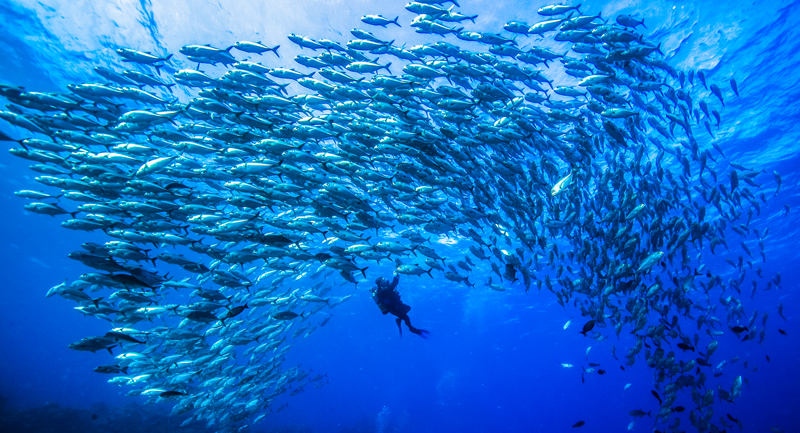 Osprey is famous for cage free shark diving. On any given day expect to see white tips, black tips, grey reef and silky sharks. If you are lucky there's a decent chance of silver tips and hammerheads congregating. I've even heard two separate stories in the past year of whale sharks swinging by to check the reef out!
There are two excellent operators offering 4 or 7 day liveaboard options to the Coral Sea. Mike Ball offers 4 day Fly/Dive Coral Sea from $AU2135-2984 (March 2017-April 2018) with Spirit of Freedom coming in at $AU2070-2970 (rates current to June 2017).
3. Ribbon Reefs
I got to the Ribbon Reefs for the first time on a liveaboard with Deep Sea Divers Den in 2013. Now I considered myself a fairly seasoned expert on the reef. But nothing prepares you for what you see heading north into these pristine waters. So much life! So many colours! It is hard to pick an exact favourite site, but Steve's Bommie, Pixie Pinnicle and Lighthouse Bommie are all standouts.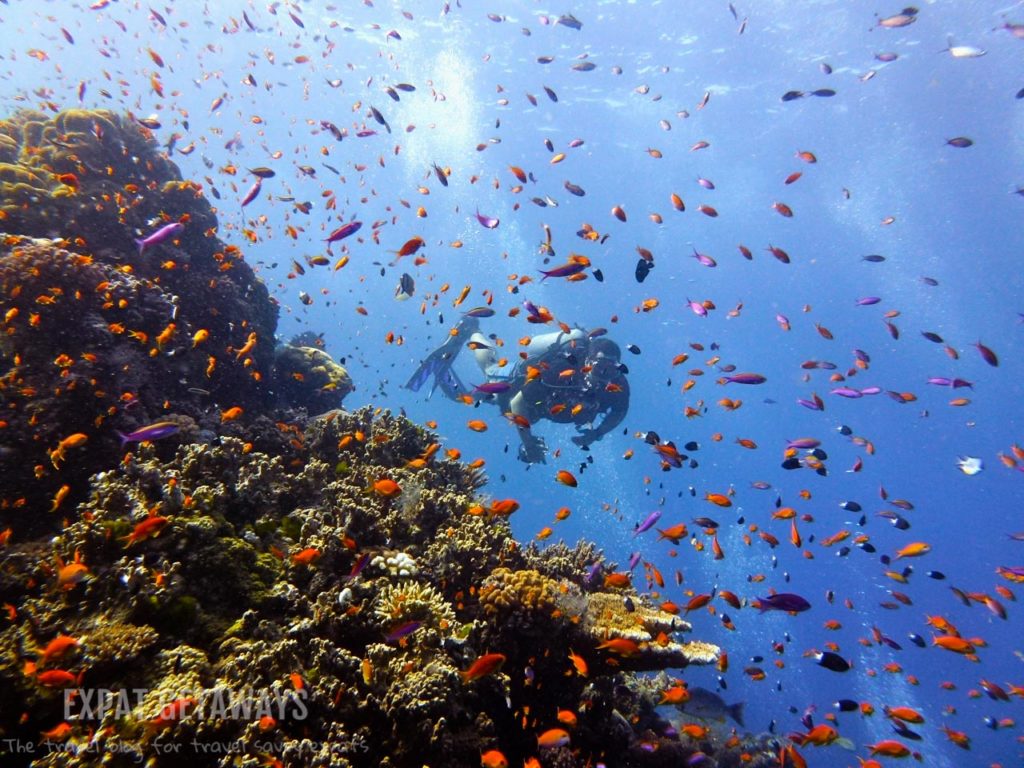 I've been back three times now and every dive has been magnificent. We've seen morays out on the hunt on night dives, dancing octopi, camoflagued leaf and stone fish, sharks and turtles galore. If you plan your adventure late June to July you may even snorkel with the curious dwarf minke whales on their seasonal migrations.
What's more is that the Ribbon Reefs are great for all levels of divers. Experienced divers will love the life and the critters and beginners won't be overwhelmed by difficult conditions. Some of the sites are deep so good to have your advanced certification to make the most of your trip.
4. Cod Hole
As the name suggests Cod Hole is home to a family of large cod, potato cod to be exact. Weighing up to a whopping 150kg these huge groupers are bigger than some divers and have become rather curious over the past 30 years. Some operators have a permit to feed these gentle giants and this is strictly regulated by GBRMPA.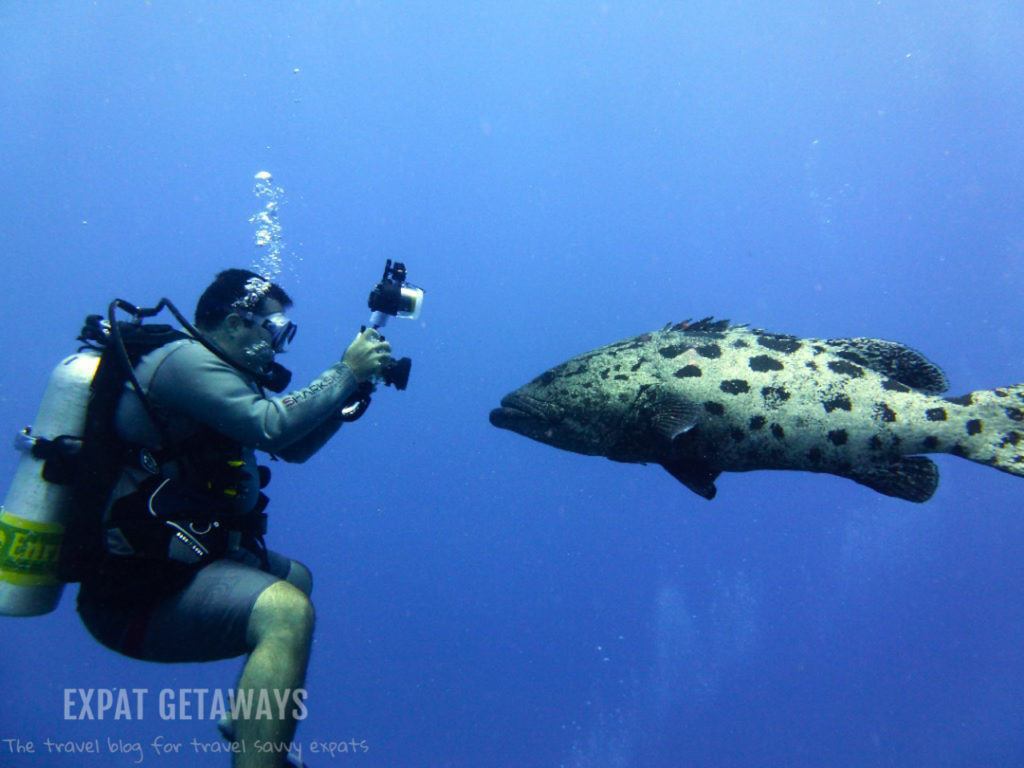 For me the cod feed was good fun, but over quite quickly. The actual highlight was cruising around afterwards and stumbling across some very inquisitive photogenic individuals who didn't mind posing for the camera!
Cod Hole is an easy half day trip for those lucky enough to be staying on Lizard Island. Otherwise Spirit of Freedom and Mike Ball bother offer a 3 day fly/dive liveaboard trips. These can also be combined with the 4 day trip to Osprey for a 7 Day Coral Sea Safari.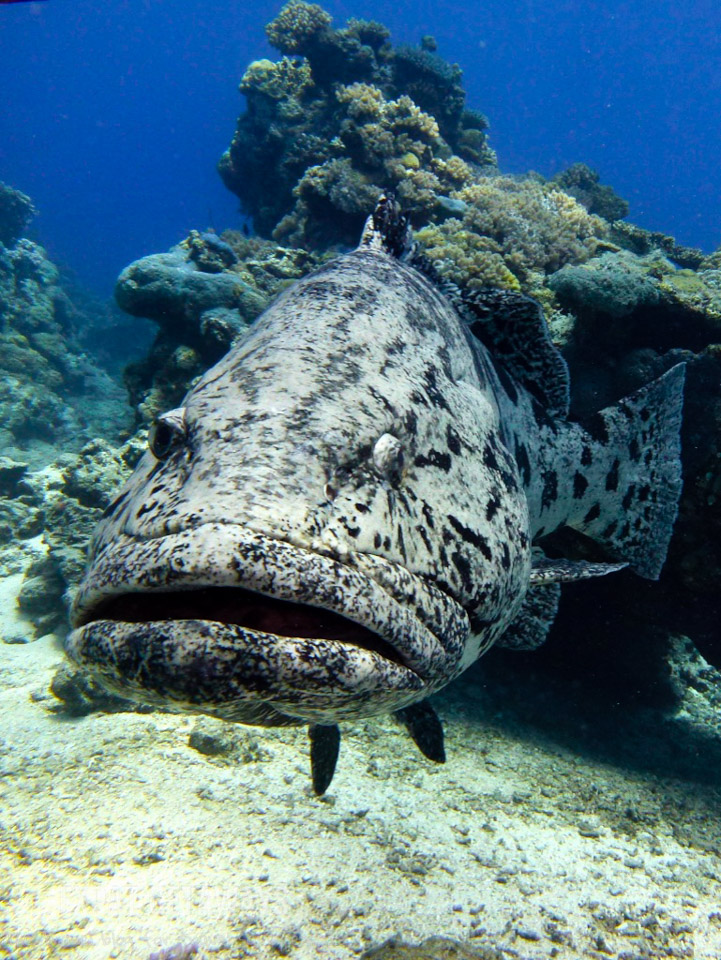 5. Lady Elliot Island
Heading to the far south of the Great Barrier Reef you will find a pristine coral cay called Lady Elliot Island. All the best dive sites are just a 10 minute boat ride away and you can expect visibility of 20m+ and waters from 18-28° C.
There are dive sites to suit all abilities with some in just 8 metres. Think long, slow, relaxing dives surrounded by branching corals, anenomes, turtles, pipefish and lagoon rays. The must visit site is the Lighthouse Bommies. Home to a manta cleaning station you can expect to see these majestic creatures glide overhead as they wait to visit the resident cleaner wrasse.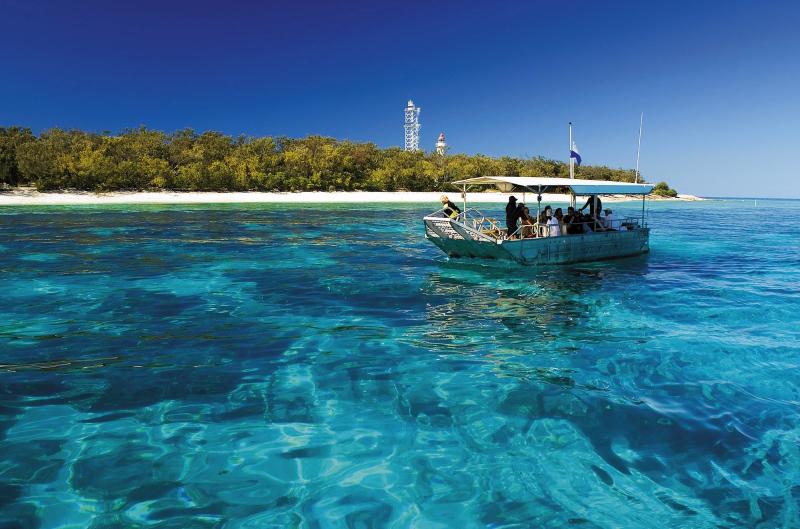 You can reach the eco resort by a short scenic flight from Bundaberg, Hervey Bay or Brisbane.
Not certified to SCUBA yet? Check out Learn SCUBA on the Great Barrier Reef.
Expat Getaways endorses a policy of full disclosure.  This getaway was not sponsored or paid for by any company mentioned, and all views and opinions are solely those of the author.
Comments
comments