Want to visit Southern Africa but don't know where to start? I've taken the best of our 2017 big trip to Africa and put together the perfect itinerary.
Two Weeks in Southern Africa

Botswana, South Africa, Zambia & Zimbabwe

1 – Arrive Johannesburg
8 – Okavango Delta
2 – Johanessburg: Soweto
9 – Okavango Delta to Cape Town
3 – Fly J'burg to Victoria Falls
10 – Cape Town: Robben Island
4 – Victoria Falls
11 – Cape Town: Table Mountain
5 – Vic Falls to Chobe National Park
12 – Cape Town: Cape of Good Hope
6 – Chobe Safari
13 – Cape Town: Wine Regions
7 – Chobe to Okavango Delta
14 – Depart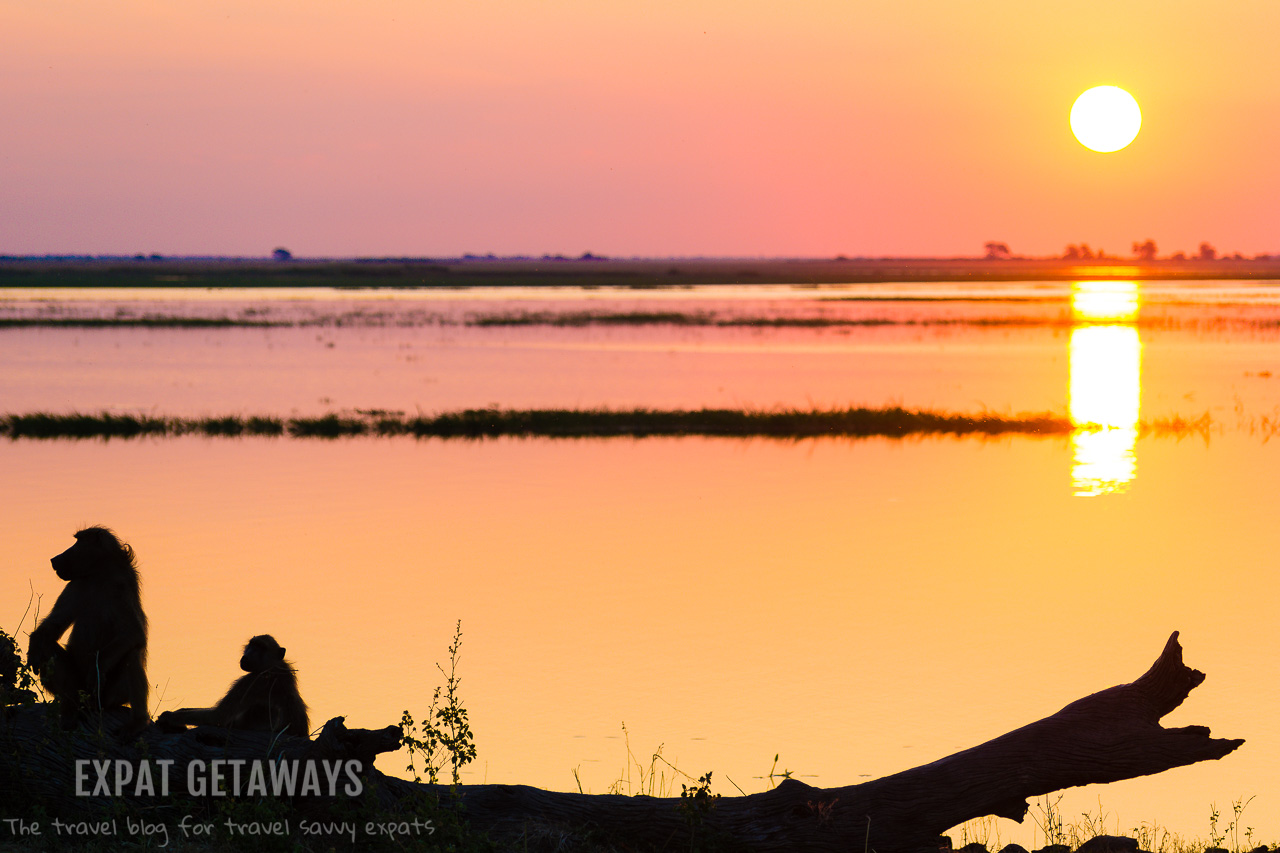 Johannesburg – two nights
Day 1: Arrive Johannesburg
J'burg is the international hub for southern Africa. There are daily flights from all over the world.
Day 2: Soweto
There's nothing like a history lesson to put your visit to South Africa in context. A visit to Soweto launches you into the dark days of apartheid in South Africa. Plus it helps you understand the current political and social situation. Most standard tours will include a visit to Nelson Mandela's house and an exploration of the different areas of the townships.
You should know that Soweto is huge. 3.5 million people are spread over 120 square kilometres. Some areas are  very very poor with no running water connected to houses. Then, just a few blocks over there are very wealthy areas, reminiscent of suburbia worldwide.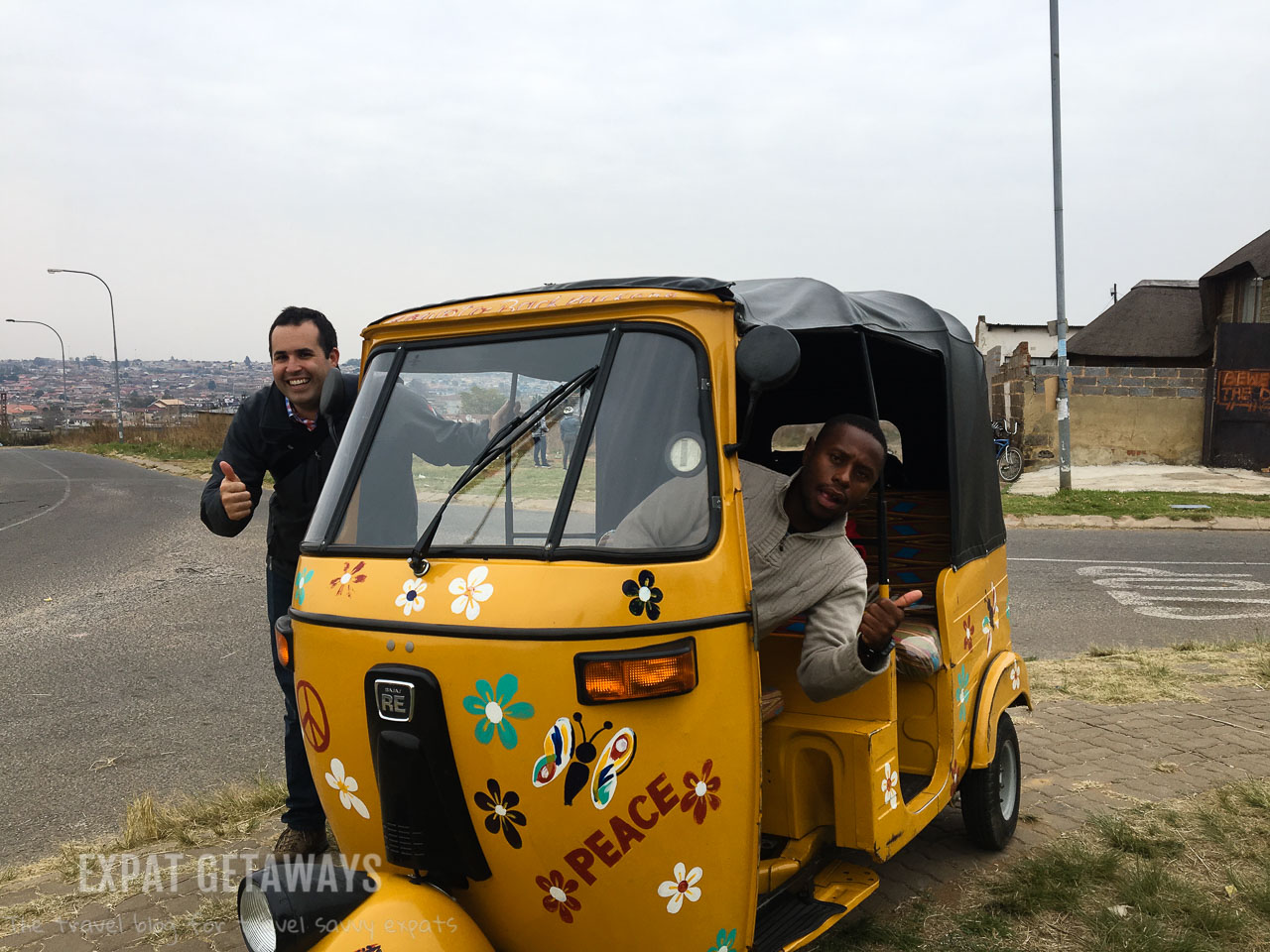 A great option is the four hour Tuk Tuk Tour offered by Soweto Backpackers. With four hours you will visit a former men's hostel where the roads are pot-holed and garbage is only collected once a month. Then, contrast that with the "Beverly Hills" of Soweto and home to Nelson Mandela's, Reverend Desmond Tutu's and Winnie Mandela's house. The most eye-opening experience is learning of the student uprising of 1976. When 20,000 students protested the Africaans only curriculum in schools they were met with police brutality. At least 176 were killed and many more injured.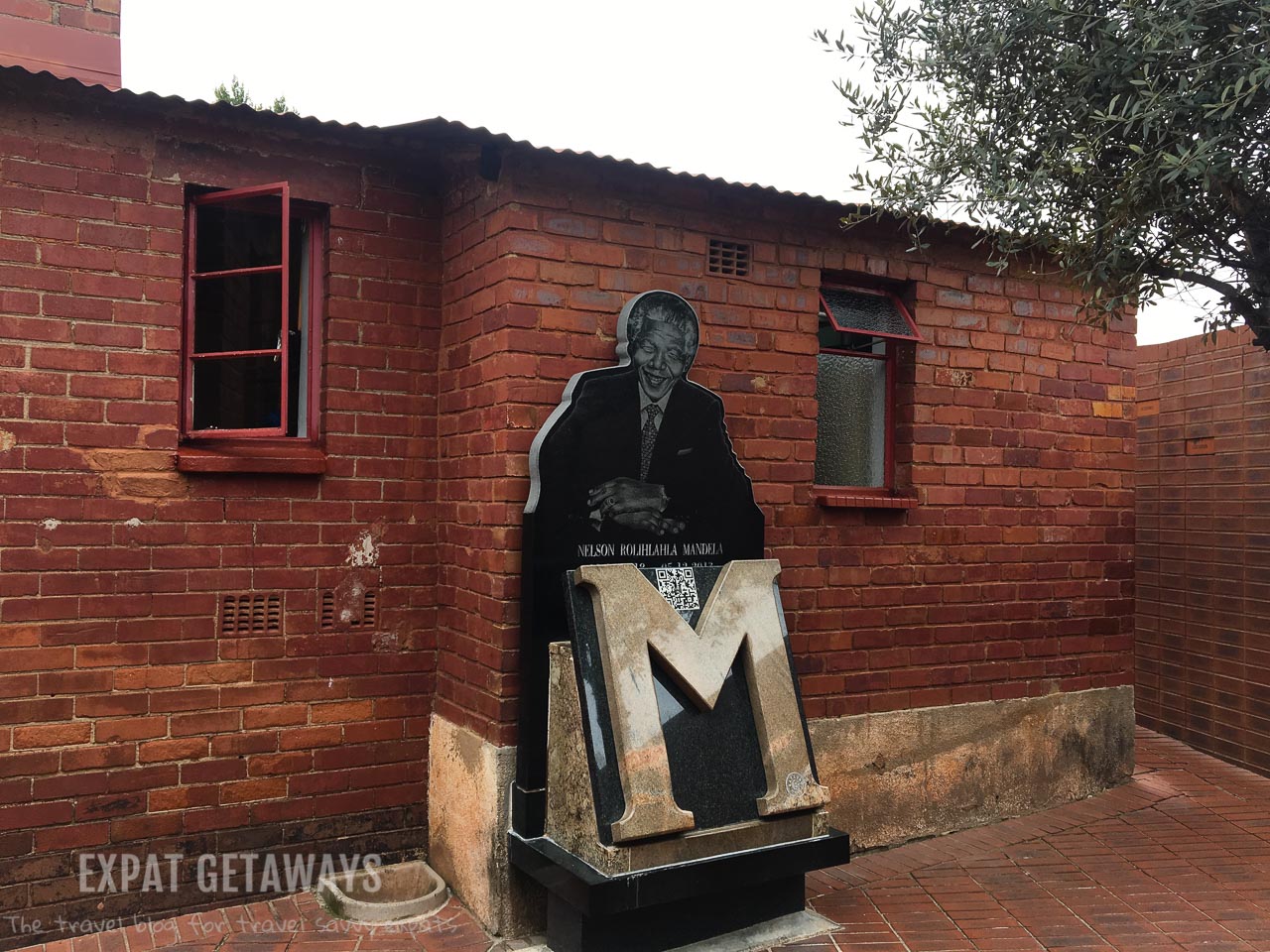 It can be quite sobering to learn of South Africa's dark past. Especially if you don't have a huge knowledge of what exactly went on during the apartheid years. What is hopeful and uplifting is to learn of the vibrant culture of the community today. See the colourful artworks of the water towers and street art, try local foods and drinks.
Victoria Falls – two nights
Day 3: Johannesburg to Victoria Falls and Zambezi River Cruise
There are direct flights from Johannesburg to Victoria Falls with South African and British Airways which arrive 12:30-1pm. Alternatively if you are going to Zambia there are direct flights to Livingstone which similarly arrive 12:20-12:45pm.
Most people disembarking your plane will be purchasing a visa on arrival so be prepared to wait around. Our plane was only half full and so we got through in about 40 minutes but it can take well over an hour on a busy day.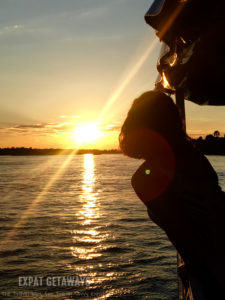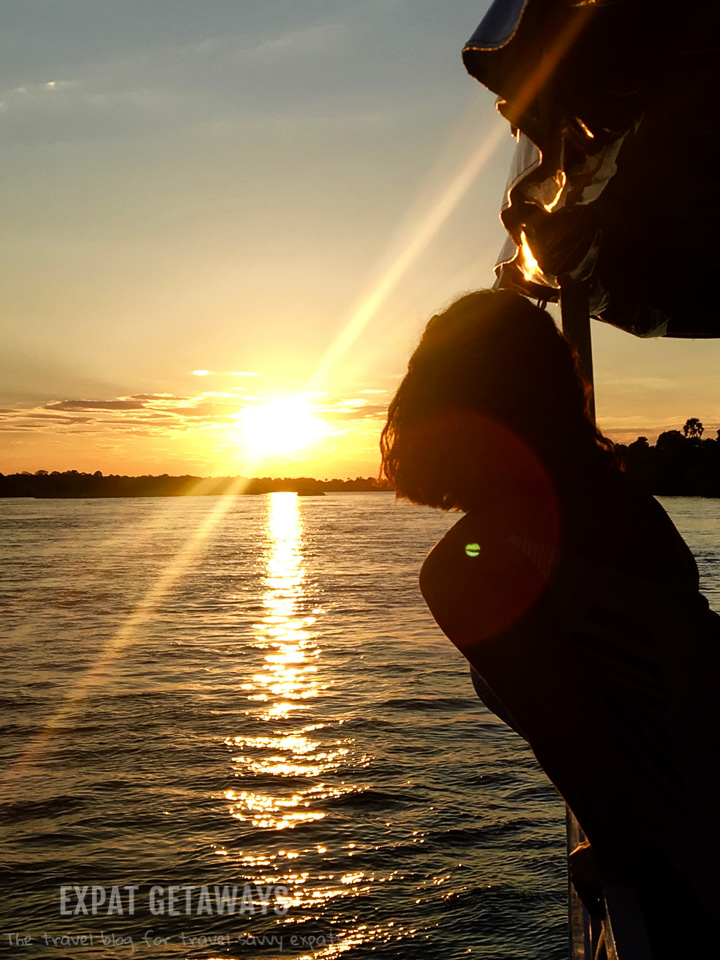 There are loads of activities in Victoria Falls. Arriving mid afternoon gives you the evening to indulge in a Zambezi Explorer sunset dinner cruise and really get into the swing of your holiday. Expect to see hippos and crocodiles while the sun dips below the horizon on the mighty Zambezi River.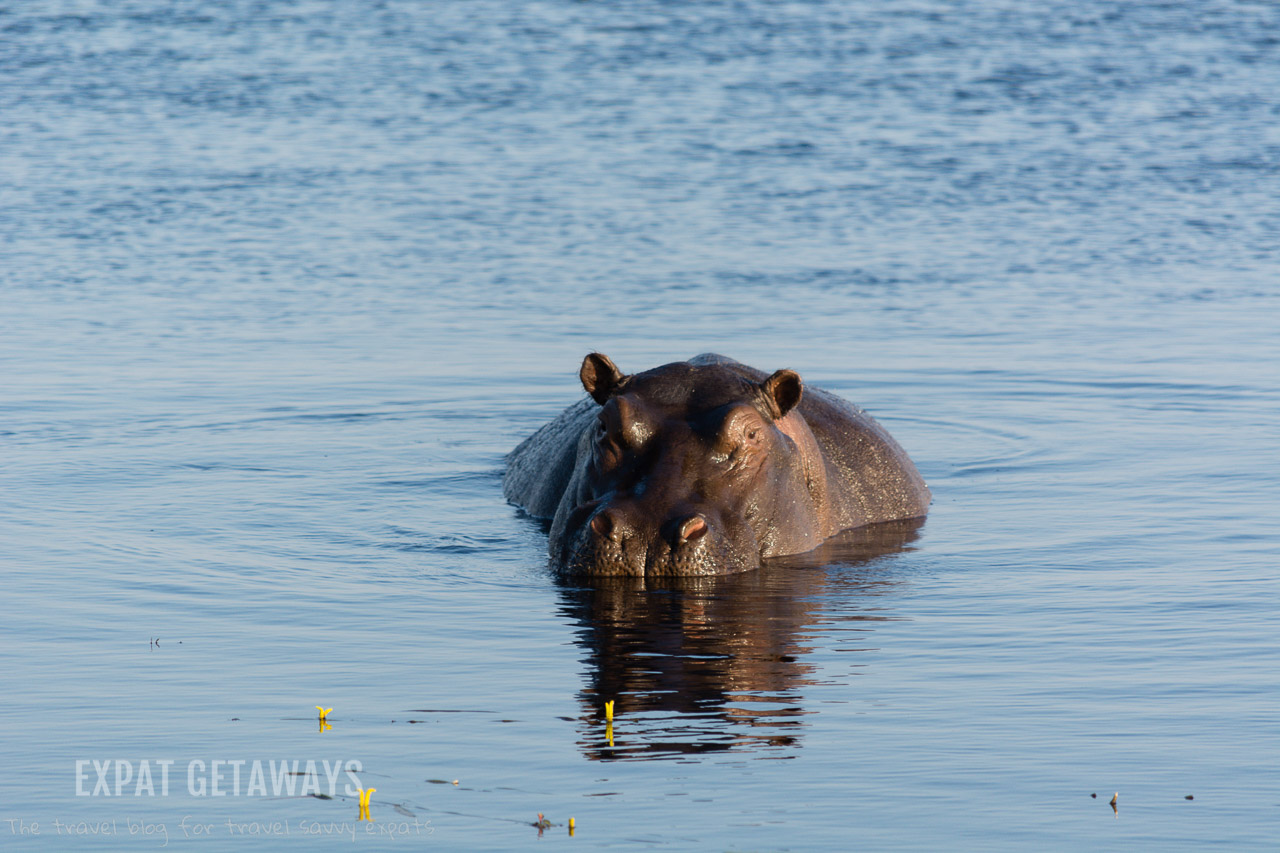 Day 4: Victoria Falls from Zimbabwe and Zambia
Get up early and explore Victoria Falls from both the Zimbabwe and Zambia side. 75% of the falls are on the Zimbabwe side so aim to get to the park as it opens to watch the sunrise from one of the 16 vantage points along the trail (my picks are points 9-12).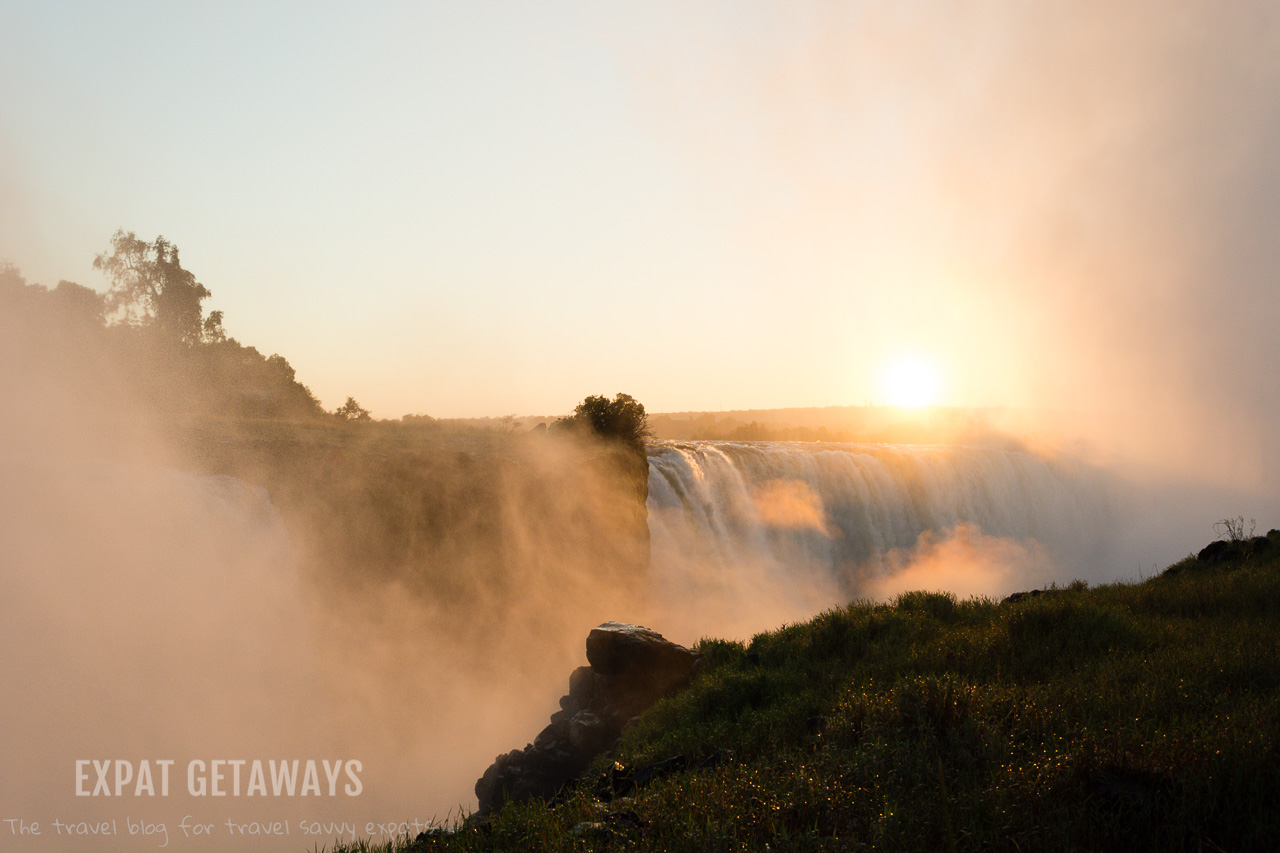 After you've explored this side fully make your way across the boarder to Zambia where you can easily view the rest of the falls. While most of the falls are in Zimbabwe, from Zambia you are so close to the "smoke that thunders" that you feel like you might get swept away (ok so not really, but you are pretty close).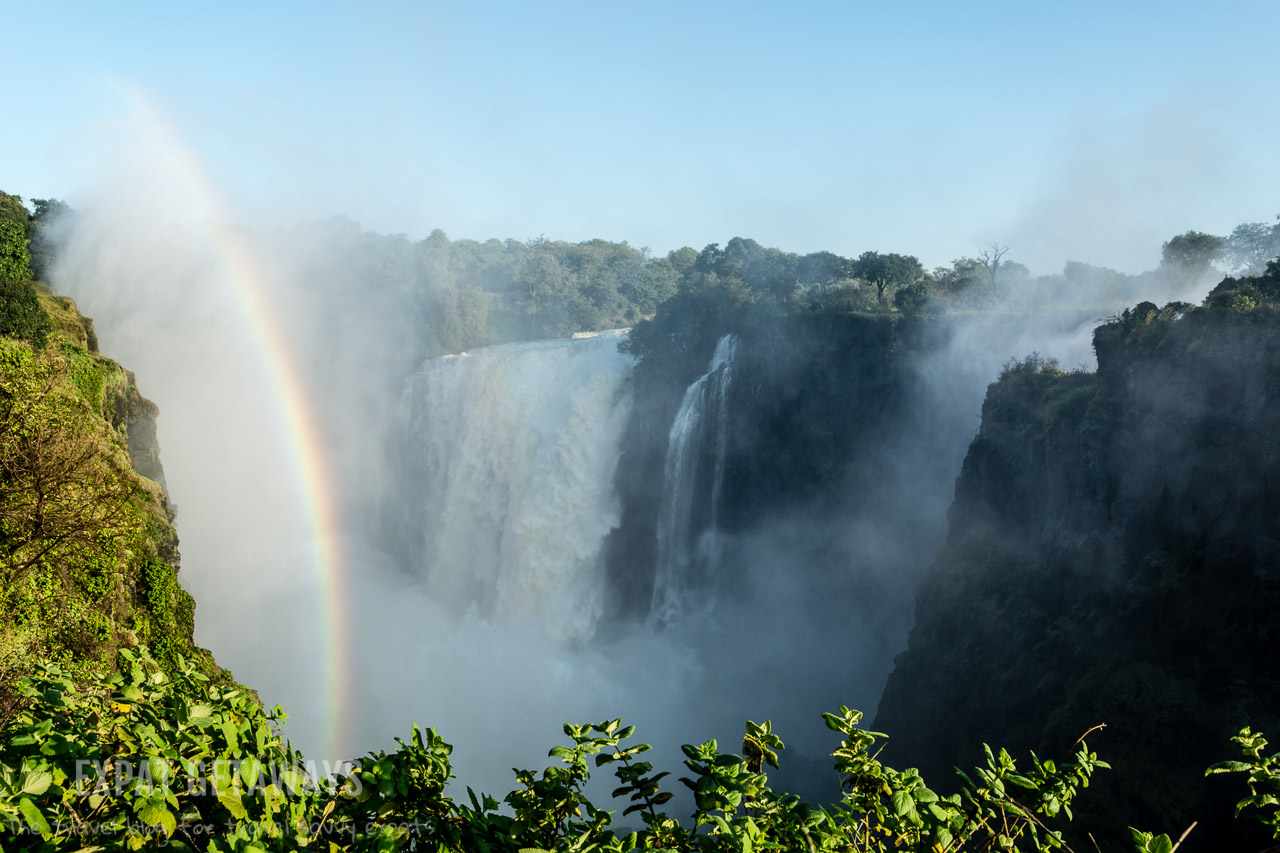 In the afternoon complete your Victoria Falls adventure by splurging on a helicopter flight. You may have seen the falls from both sides, but there is no place at ground level where you can see the falls in their entirety. From the air you'll have unbeatable views from every angle.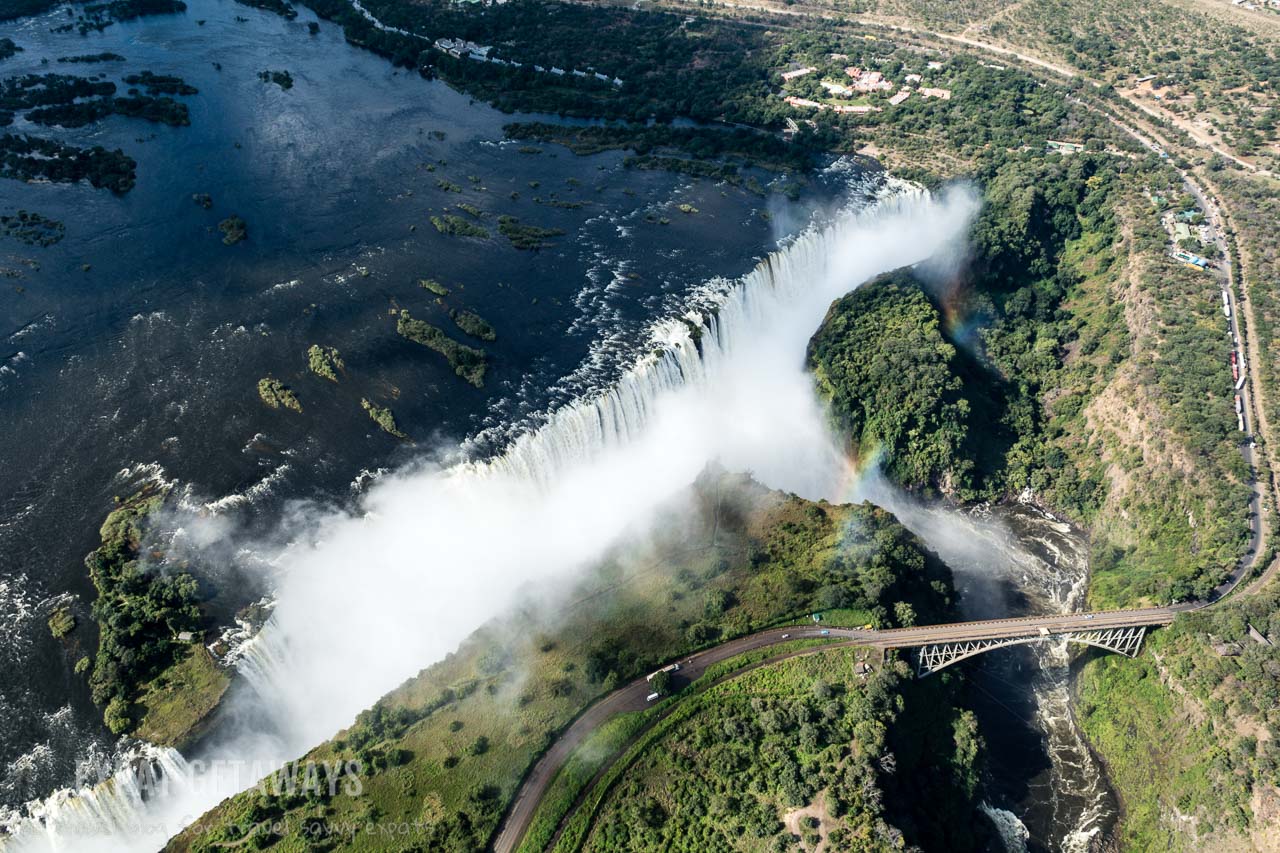 Depending on what time of year you visit, how adventurous you are and your budget you might like to plan an extra day in Victoria Falls. In the dry season you can go white water rafting (apparently some of the best rapids in the world), swim in the Devil's Pools or visit Livingstone Island (this is what I would have loved to have done). At any time of year thrill seekers can go zip lining, bungy jumping and on the canyon swing.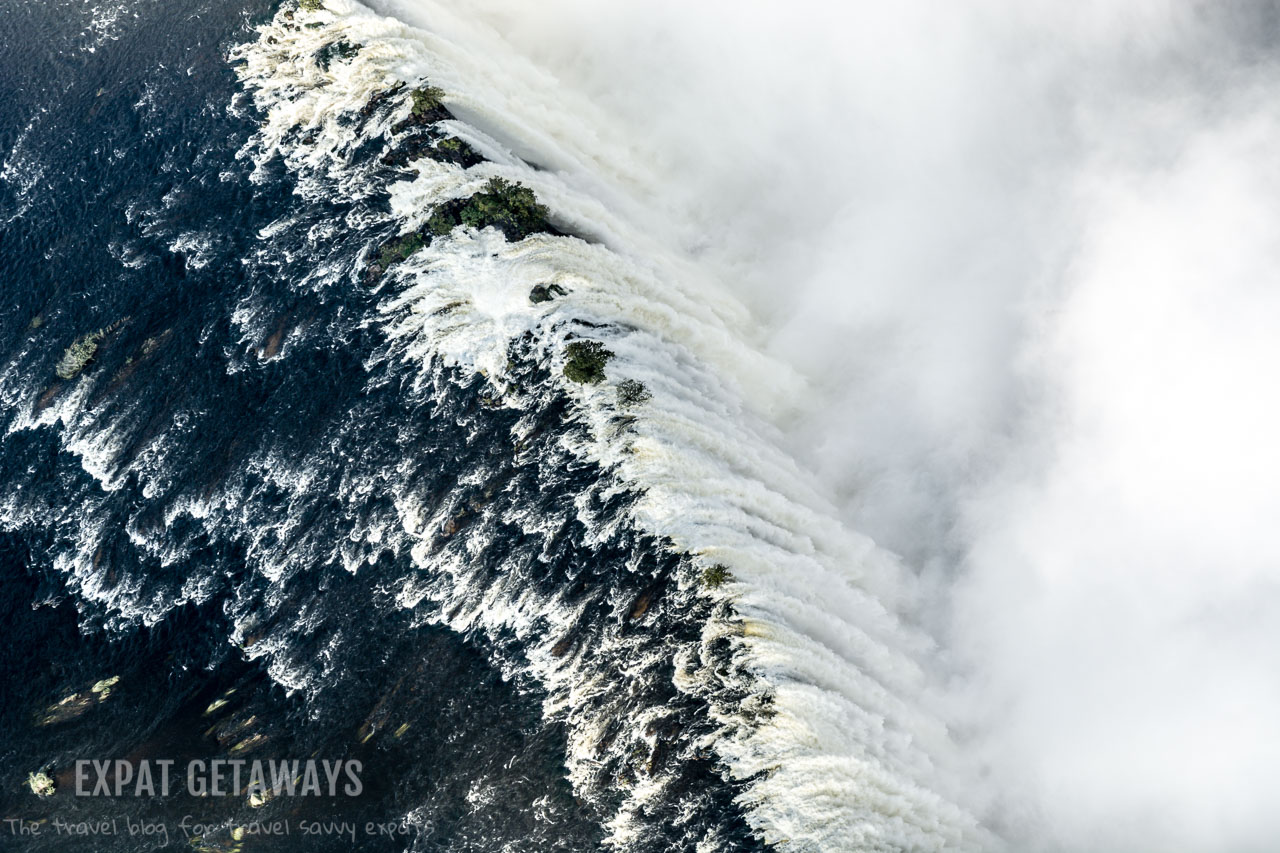 Chobe National Park – two nights
Day 5 and 6: Chobe National Park
It is just 79km from Victoria Falls to the Botswana boarder. From there you can easily get into the 10,000square kilometre wilderness of Chobe National Park.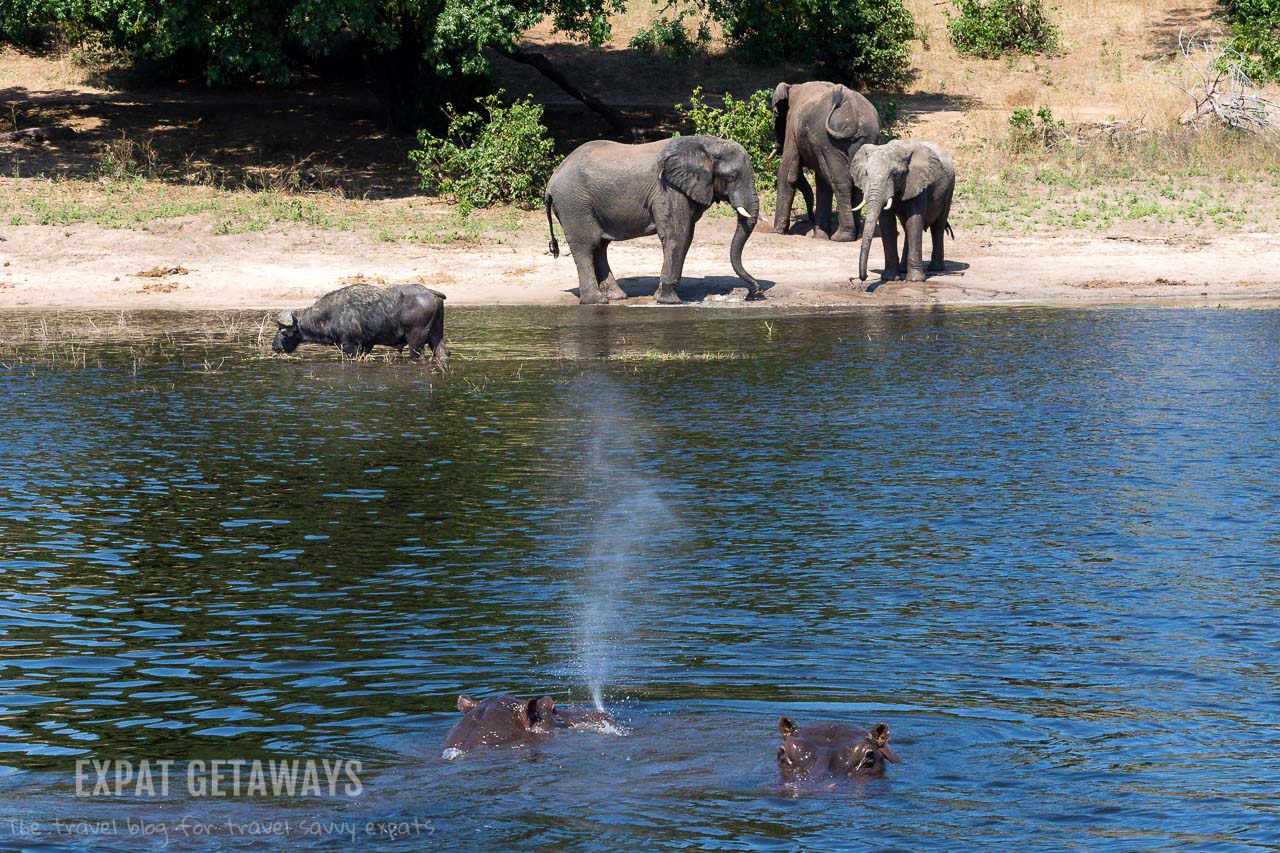 I put Chobe on the list when I heard that it had the highest concentration of elephants anywhere in the world. There are over 100,000 of them! If there was any safari in the world where you could guarantee a sighting, this is it.
On our safari with Kalahari Tours we saw a bachelor group of seven males emerge from the Chobe River and stroll right by us. Minutes later a huge family group of more than twenty took their place by the riverside. We were rewarded with babies rolling in the mud, elephants playing in the river and countless stunning photo opportunities.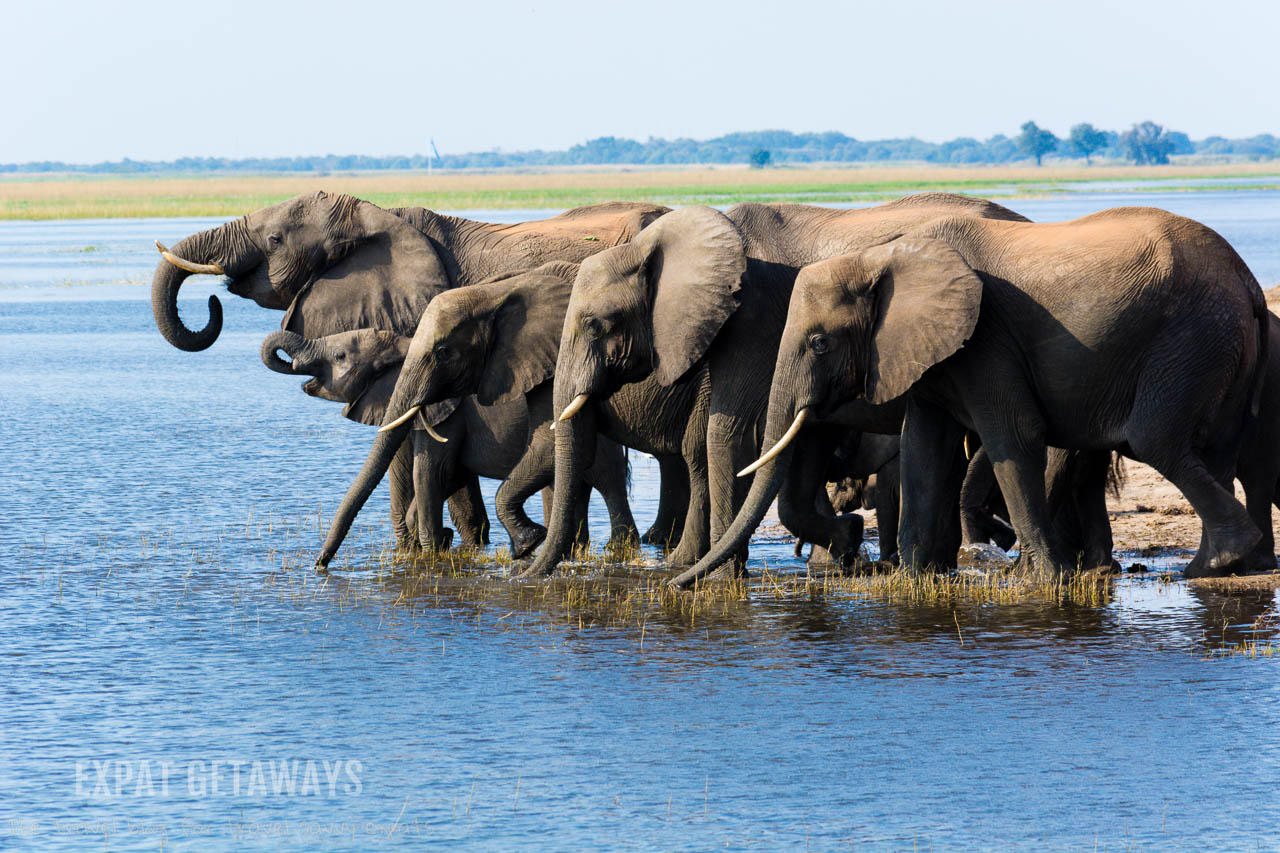 Camping in Chobe National Park
Do yourself a favour and camp for at least one night, preferably two in the national park. Even if you are not a camper (like me), you can suck it up for a couple of nights away from creature comforts. If you do you'll be rewarded by being the first one into the park and the last one out at night. The best game viewing is undoubtedly in the first and last hour.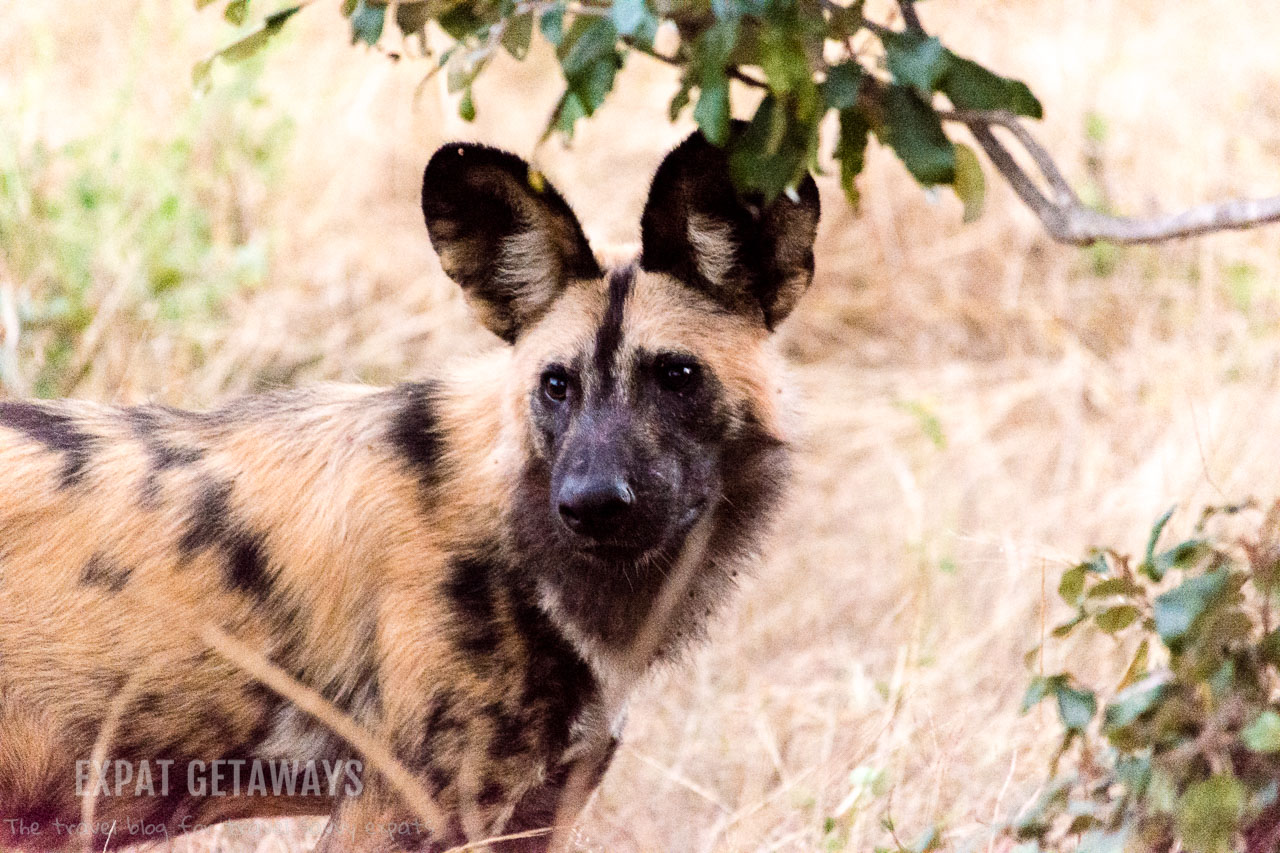 We fell asleep to the sounds of impala, buffalo and even the occasional lion. In the morning we set off in search of the predators we'd heard overnight. Almost instantly we had a stunning interaction with the highly endangered African painted dog AND a leopard in a tree hiding from them. Of course sightings of leopards and dogs are extremely rare and entirely up to chance, but, you will increase those chances by staying within the national park.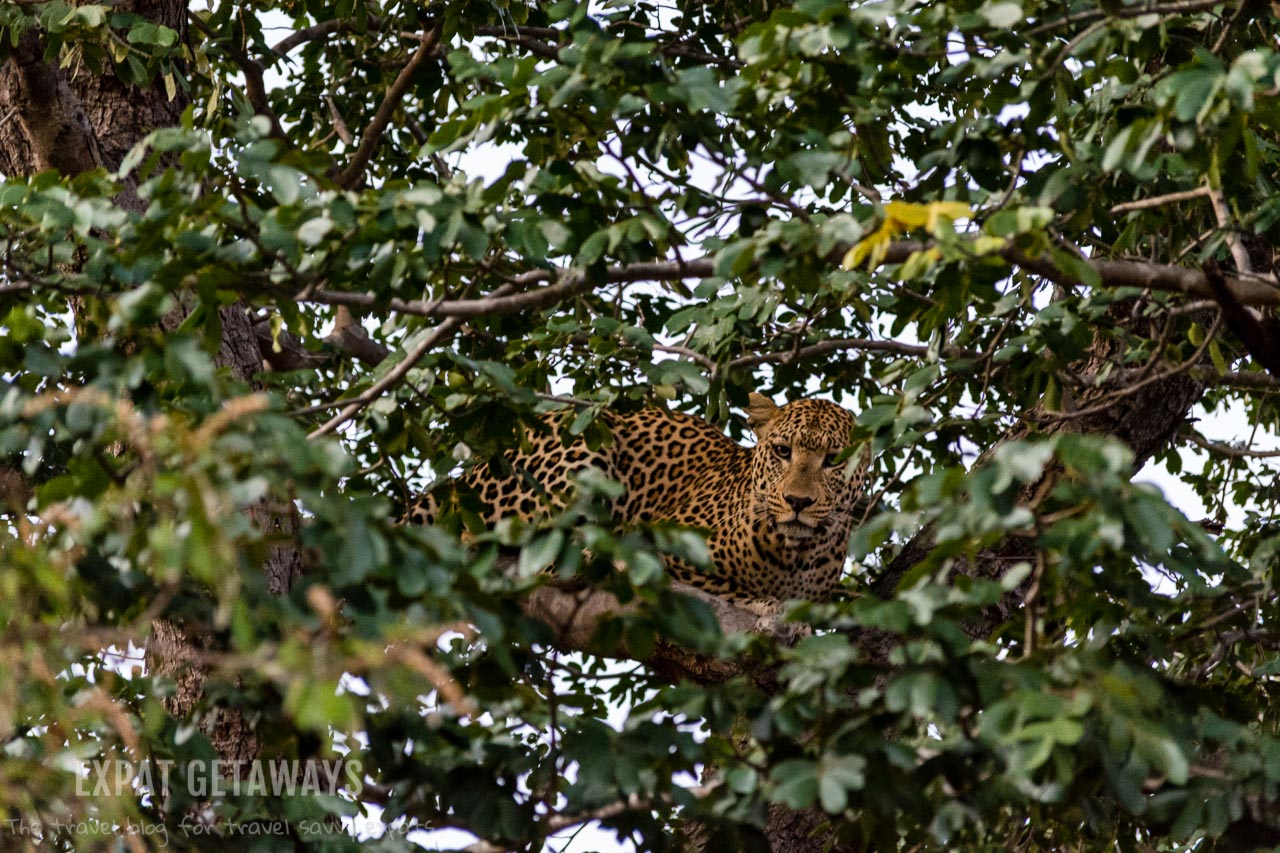 You can expect to definitely see elephants, buffalo, giraffes, hippos, crocodiles, impala, kudu, baboons and a huge variety of bird life. If you are a lucky (like us) you can add leopards, lions, mongoose, fish eagles, black sable and African dogs and hyenas to that list too.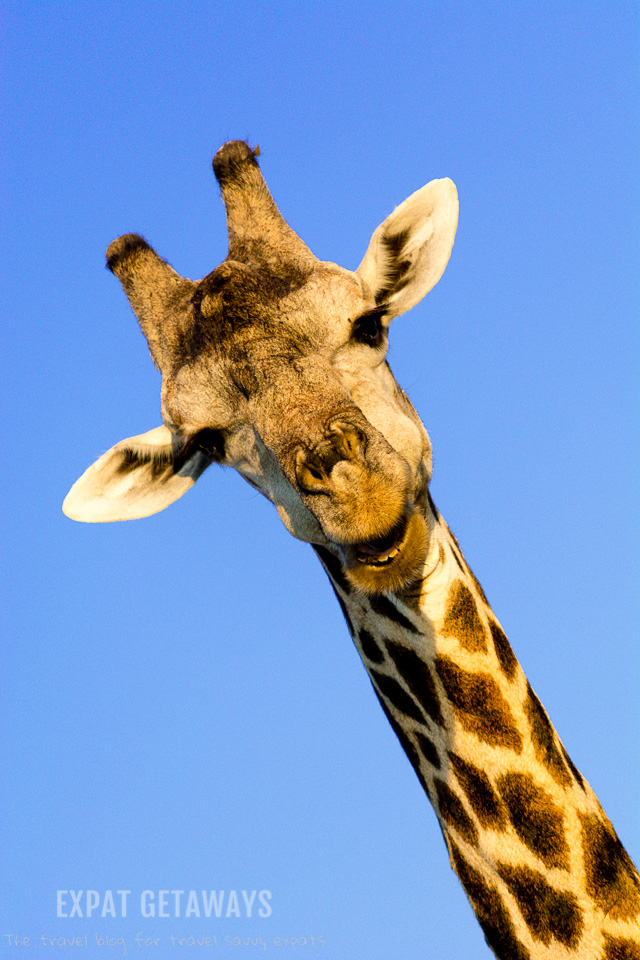 Okavango Delta – two nights
Day 7: Chobe to Okavango Delta
Leave the bumpy roads of Chobe National Park behind and make your way to the tiny Kasane Airport for your charter flight to the Okavango Delta. Your flight time and company will vary depending on which camp you choose to stay.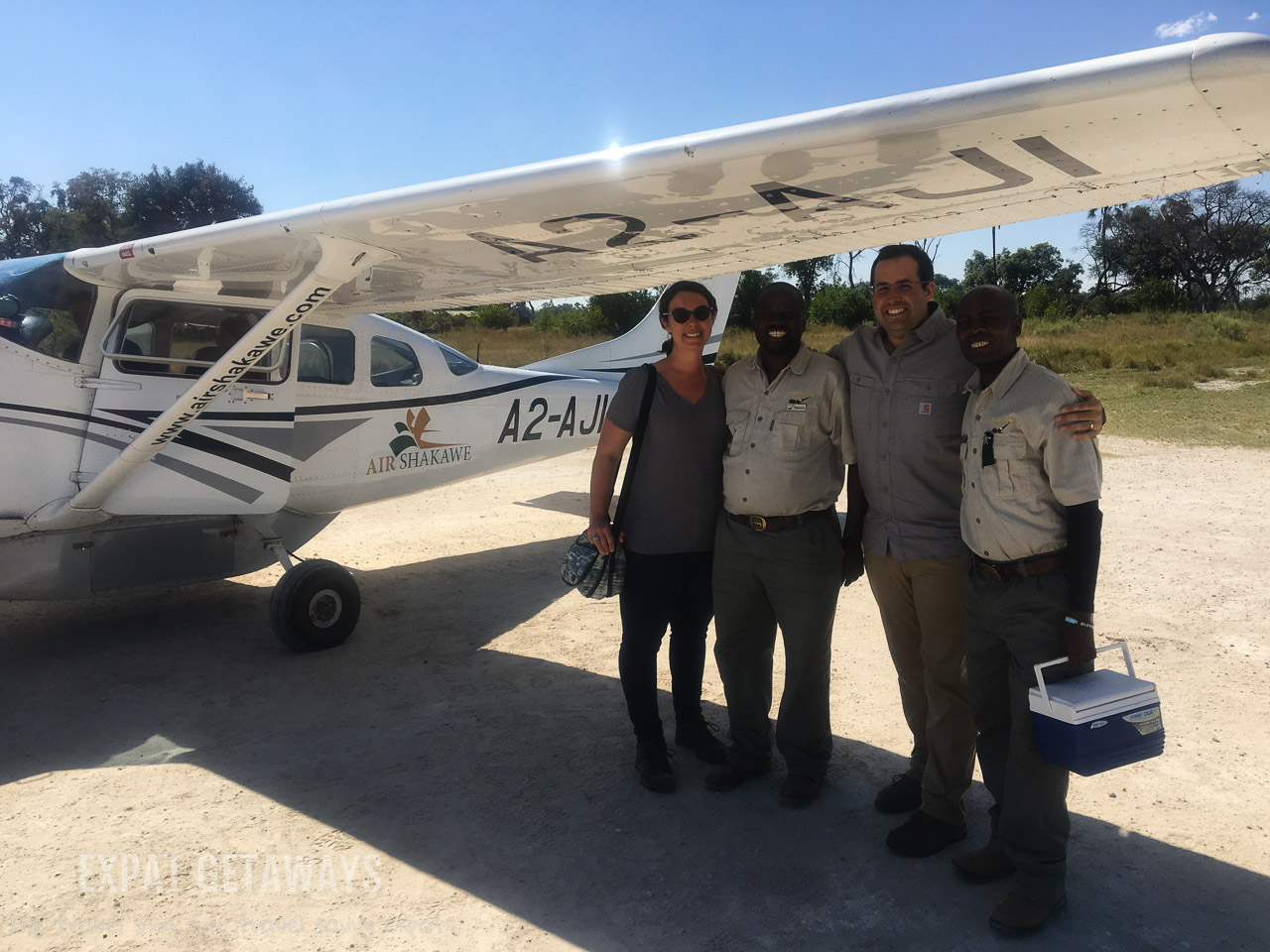 After an hour of scenic flying over Chobe you will notice the landscape changing into the wetlands of the Okavango Delta. Perfectly still waterholes reflect the blue of the sky and if you are lucky you'll spot elephants, giraffes or maybe even have zebras on the runway like we did.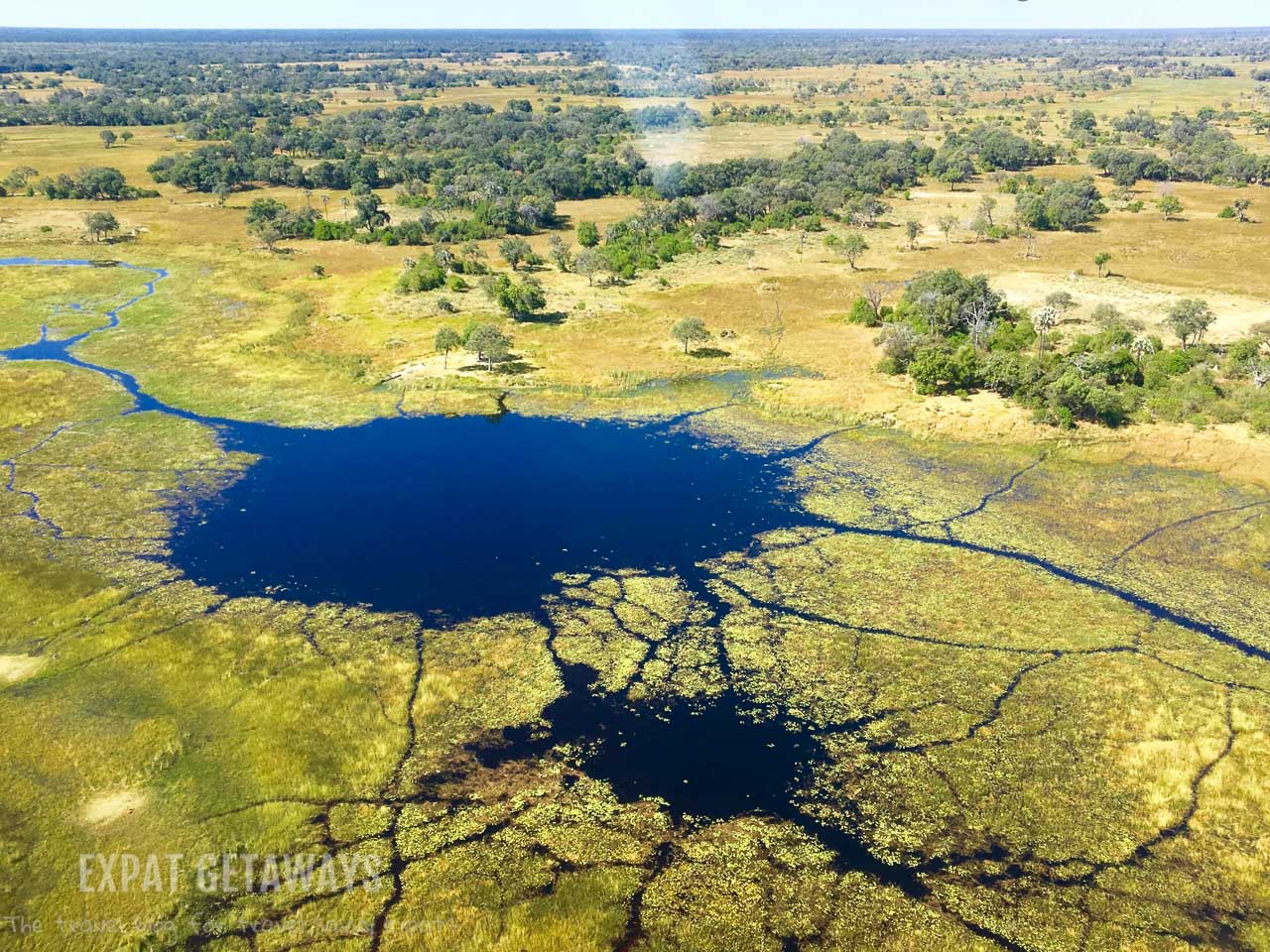 Day 8: Full exploration of the Okavango Delta
If you know some basic geography you will know that deltas form at the end of a river and branches out typically before reaching the sea. Famous deltas include the Mekong in Vietnam, the Pearl River Delta in China and the Nile in Egypt. The Okavango is unique in that it is nowhere near the sea. Instead the Okavango River reaches the sand of the Kalahari and seeps into the earth. Along the way it creates swampy wetlands, seasonal islands and an oasis in a very dry country.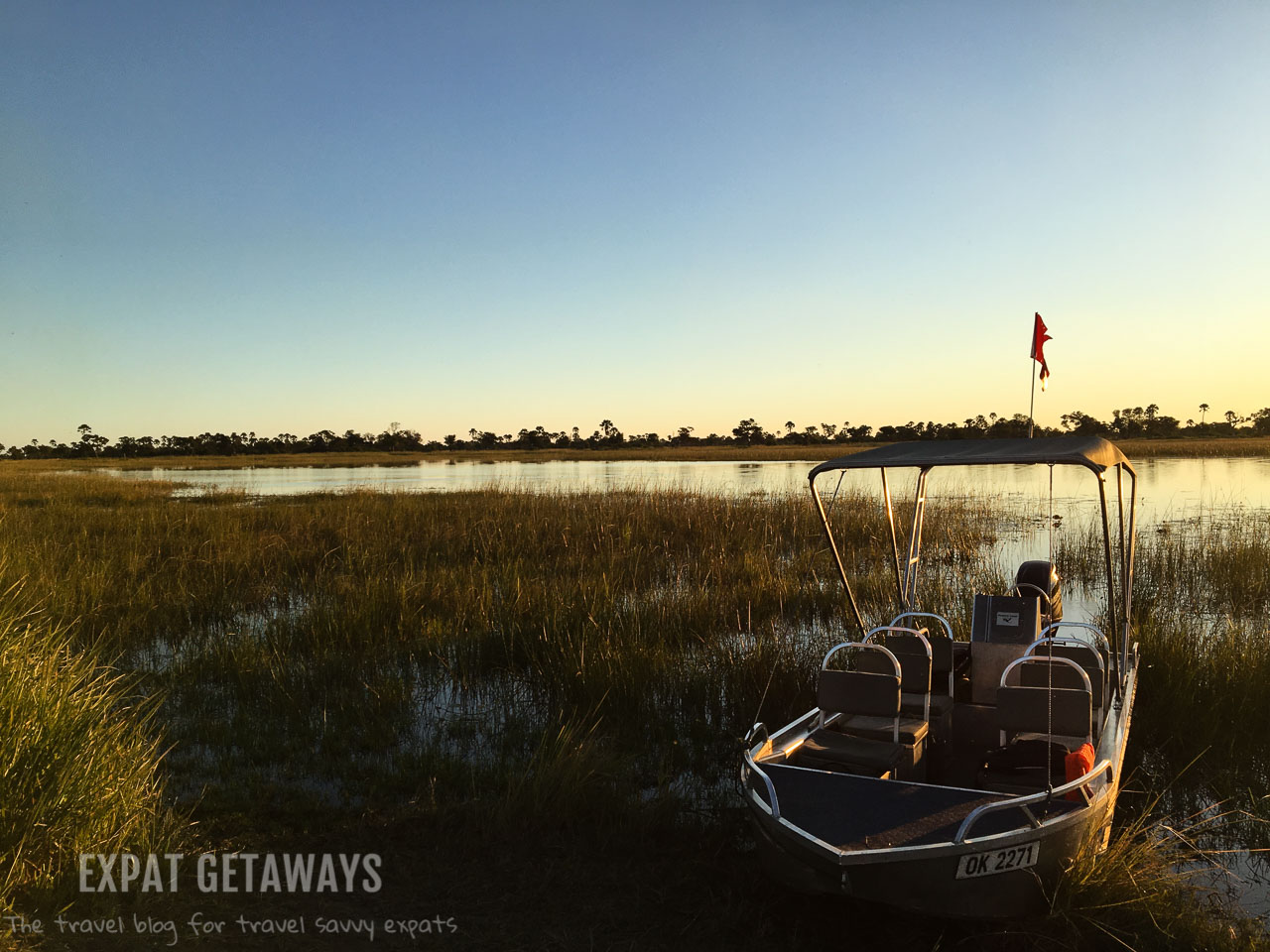 Game viewing is excellent and you have your choice of boat rides, mokoro trips (traditional dugout canoes), nature walks and safari drives depending on where you are staying. Activities are best in the early morning and just before sunset and you can expect to see loads of hippos and crocodiles up close. We passed many elephants wallowing in the reeds and on a nature walk saw zebra, buffalo and wilderbeast.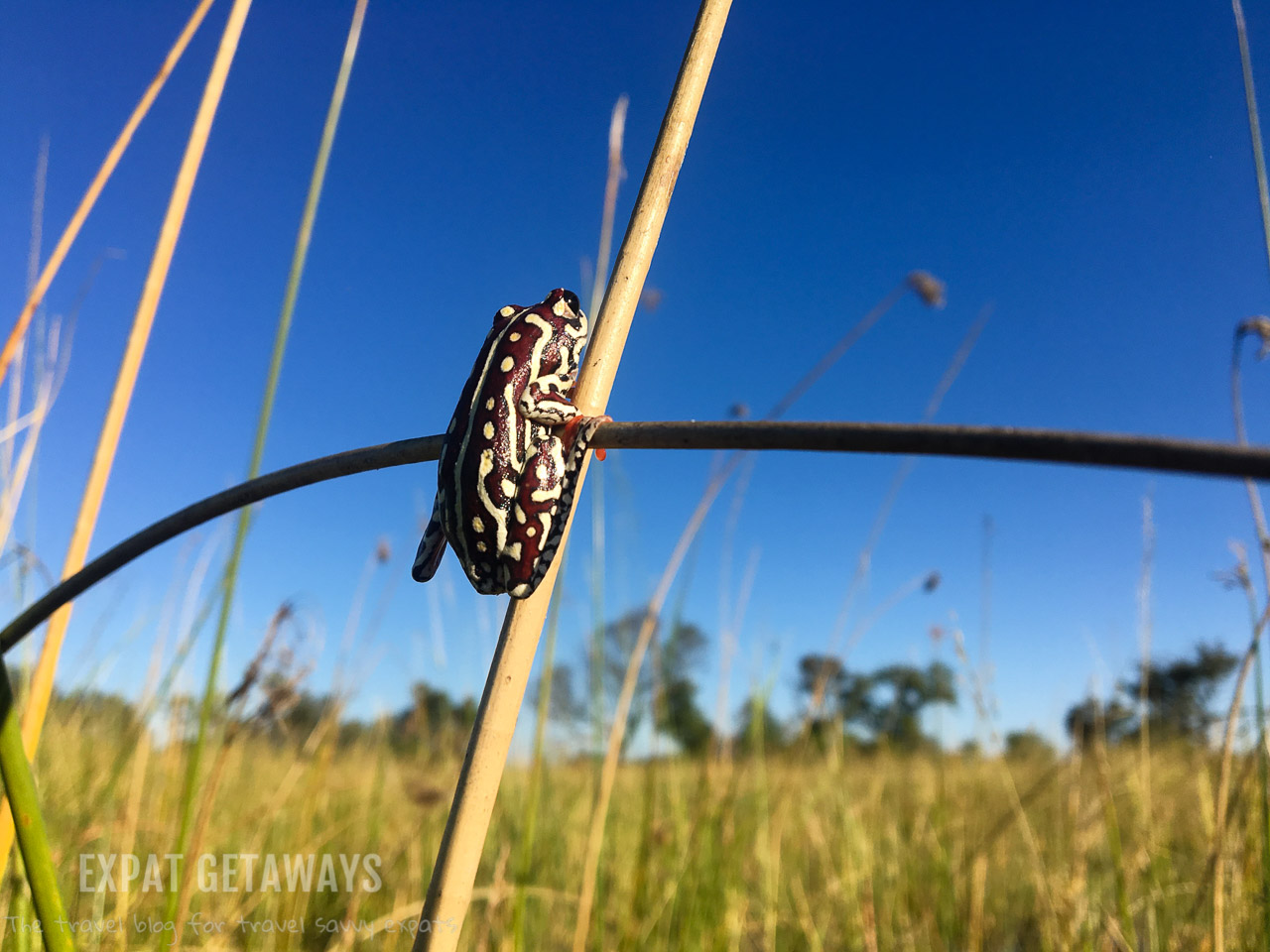 We stayed at Gunn's Camp, which offers up exceptional water based activities while you stay in luxury tents. I mean luxury – our tent was bigger than our apartment in Hong Kong (admittedly that isn't hard). We had a huge outdoor bathtub and shower, a fully enclosed lounge area and a deck overlooking the wetland where the occasional elephant would stroll on by.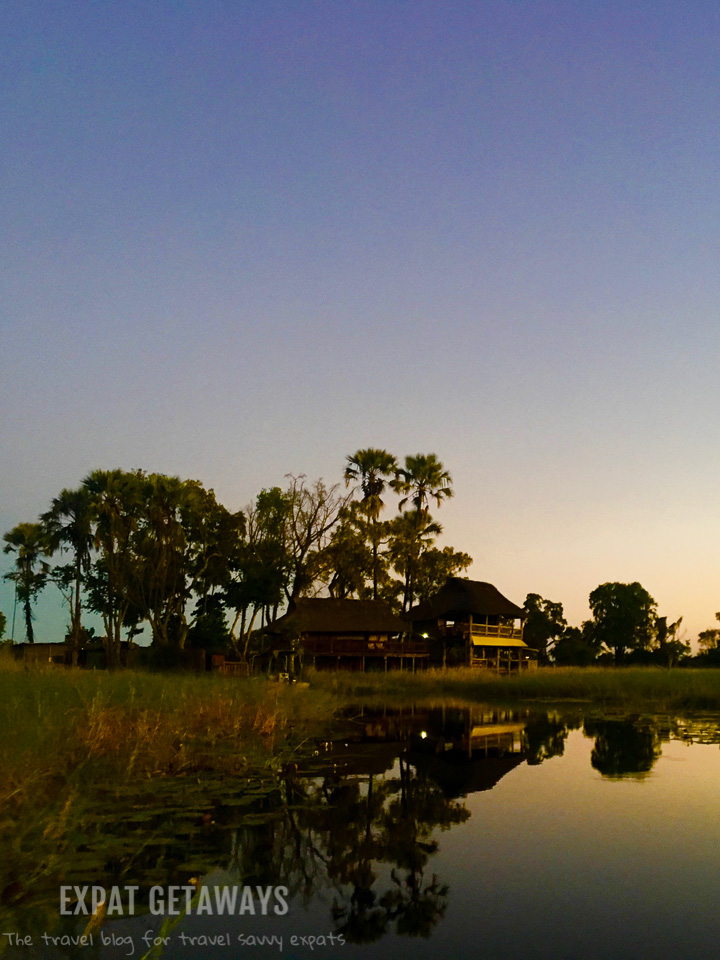 Cape Town – five nights
There's a lot of hype about Cape Town. For years everyone from friends to the Lonely Planet have told me how amazing this city is. Surely it couldn't be that good? The bar had been set so high.
It reached the bar and then some! There are few cities, which could close to Cape Town's natural beauty. Rio de Janeiro maybe? We got our first view of Table Mountain, Lion's Head, the city and Robben Island as we descended on a crystal clear blue sky day. It only got better from there!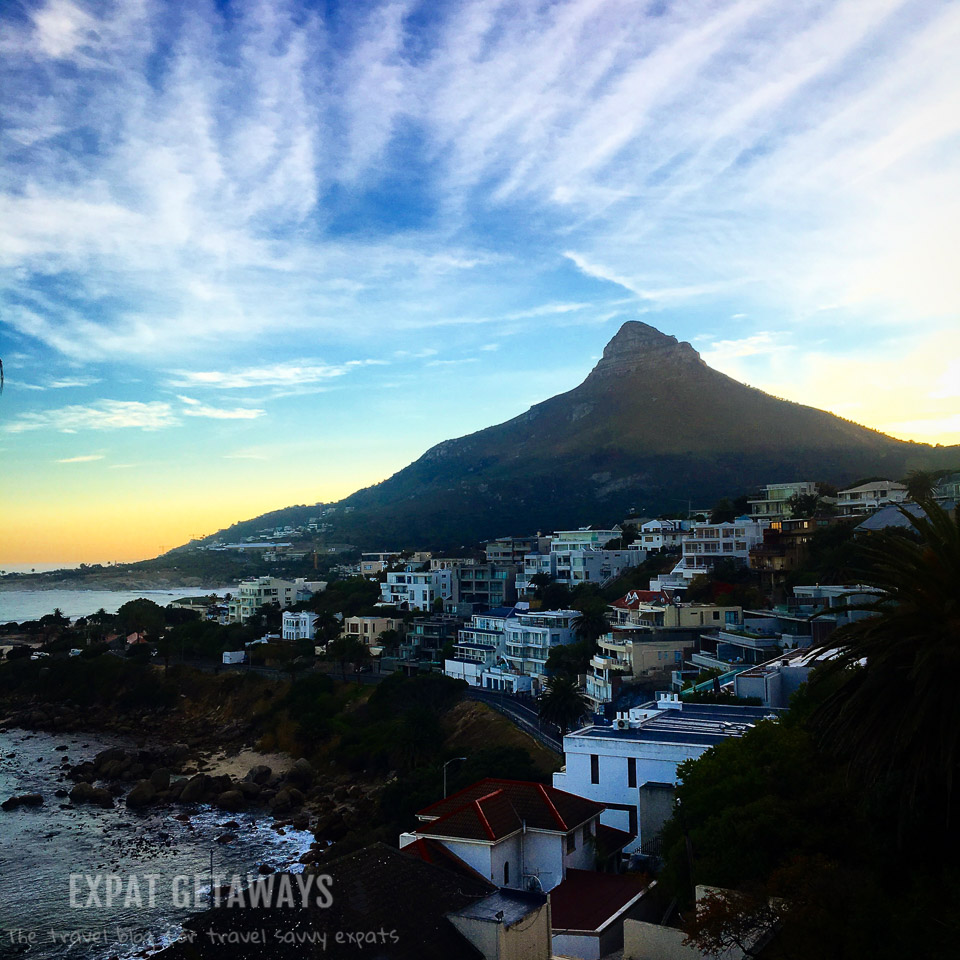 Day 9: Travel Day Okavango Delta to Cape Town
After one final early morning adventure into the Delta it will be time to board your light aircraft to the tiny Maun International Airport. Flights from Maun depart for Cape Town just after lunch so you will spend the better part of your day travelling.
Day 10: Robben Island and the V & A Waterfront
Get in early and book your tickets to Robben Island for your first morning. You'll be treated to some lovely views followed by a history lesson on apartheid in South Africa. A former inmate shows you around the maximum-security prison. His tales are incredibly moving.
The standard half-day tour is definitely worthwhile, but from an organisation standpoint could be better. You are herded from the ferry to a huge coach, bussed around the island and then dropped off for your walk (with 50 others). During our tour people were separate from the group and we had trouble hearing our guide. The worst part was not having enough time to really let the gravity of the situation sink in.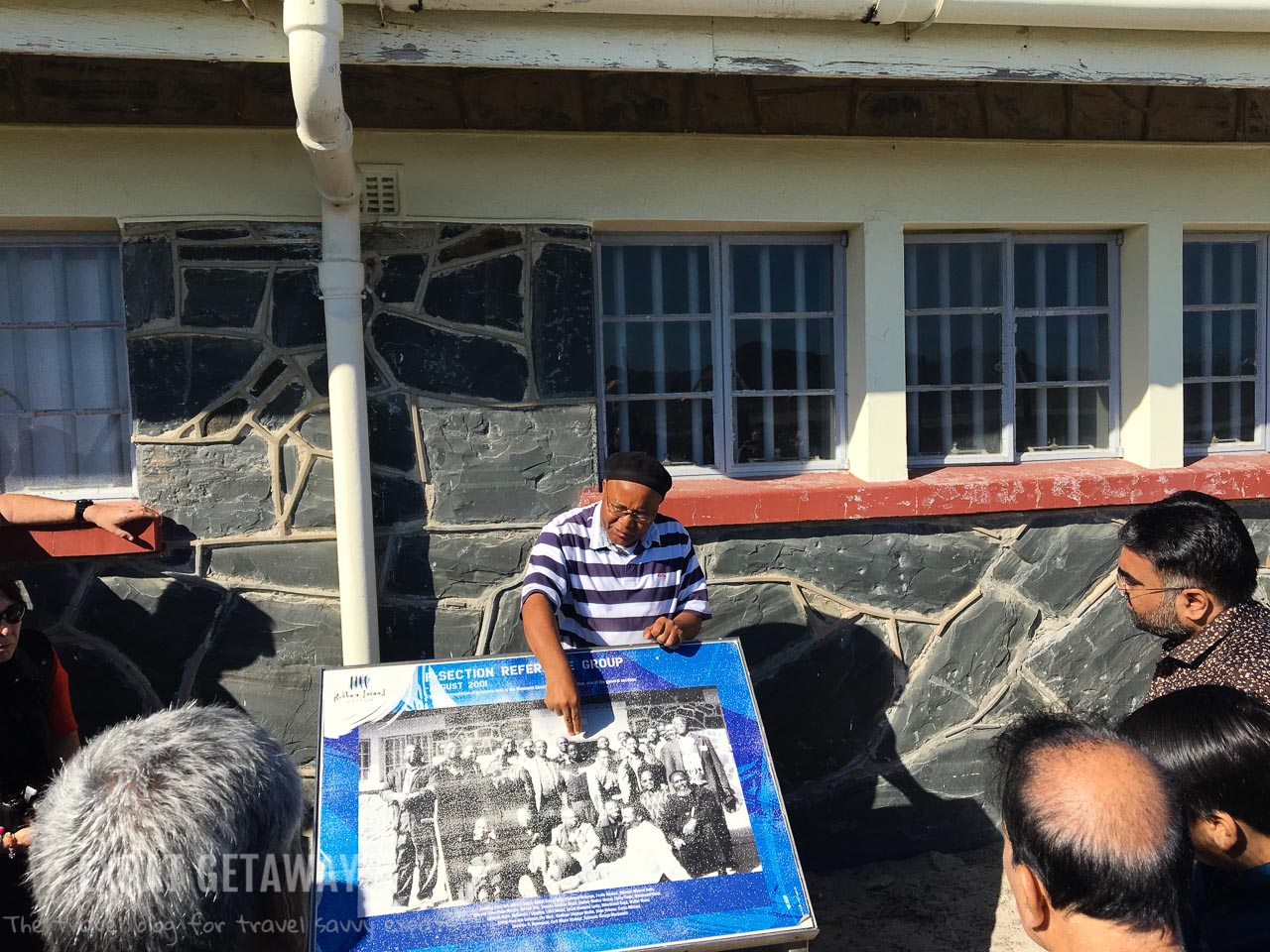 If you have the time and a bit more of a budget I'd highly recommend enlisting the services of Big Blue Sky Tours. They have a guide who is a former political prisoner who will show you around privately, without the same constraints as the large tour group. I only wish I'd known about this before our visit!
Spend your afternoon strolling the touristy V & A Waterfront. There are loads of restaurants, souvenir shops and a vibrant atmosphere. For those looking for a bit more there is the Cape Wheel (seriously does every city have one of these now?), the aquarium and plenty of interesting street life.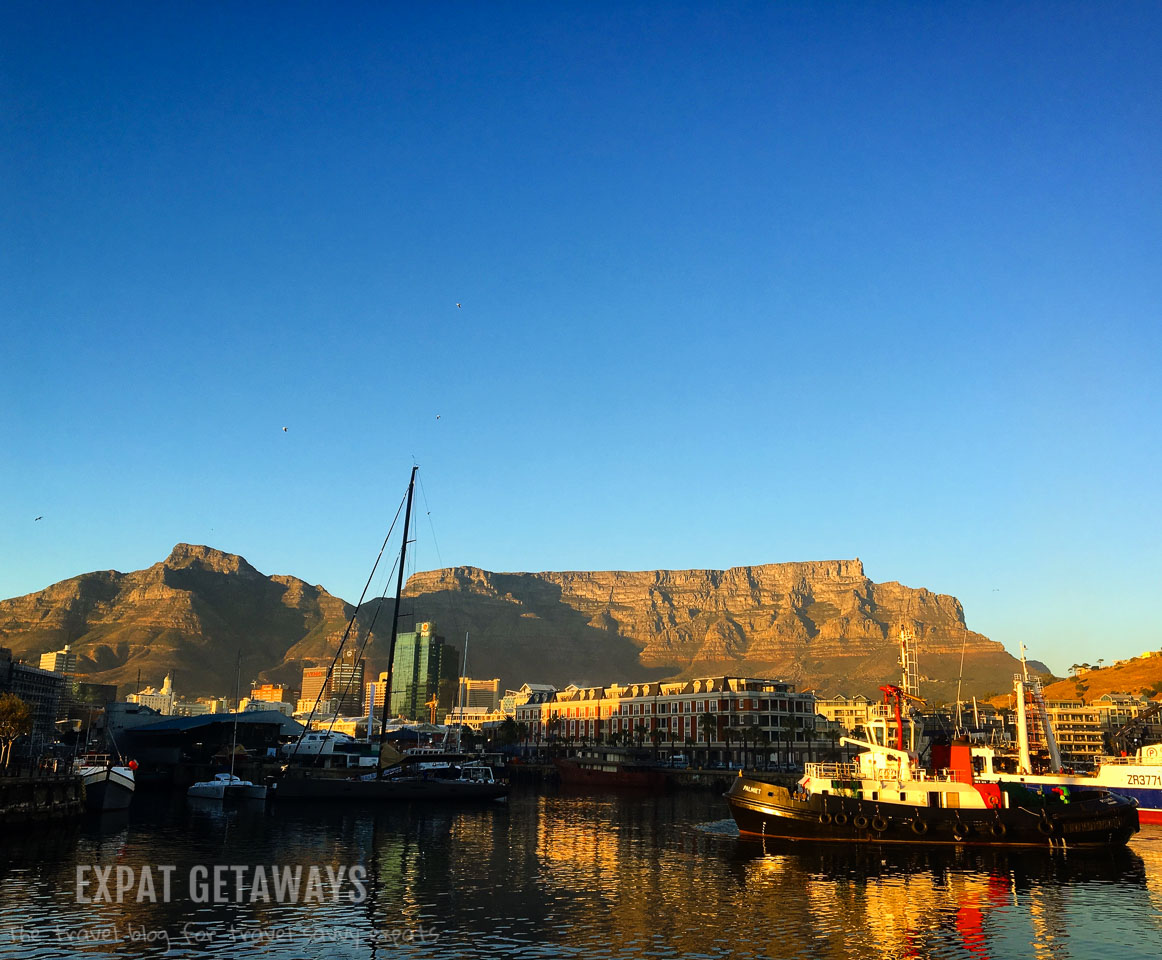 Day 11: Table Mountain and Cape Town City
Book your tickets online for the Table Mountain cableway and save time. Set off early and arrive when it opens to be one of the first on the mountain. The cable car is a just quick few minutes rising to the peak. Everyone gets a clear view because the floor rotates. Don't worry if you miss the perfect photo op, there will be plenty more at the top!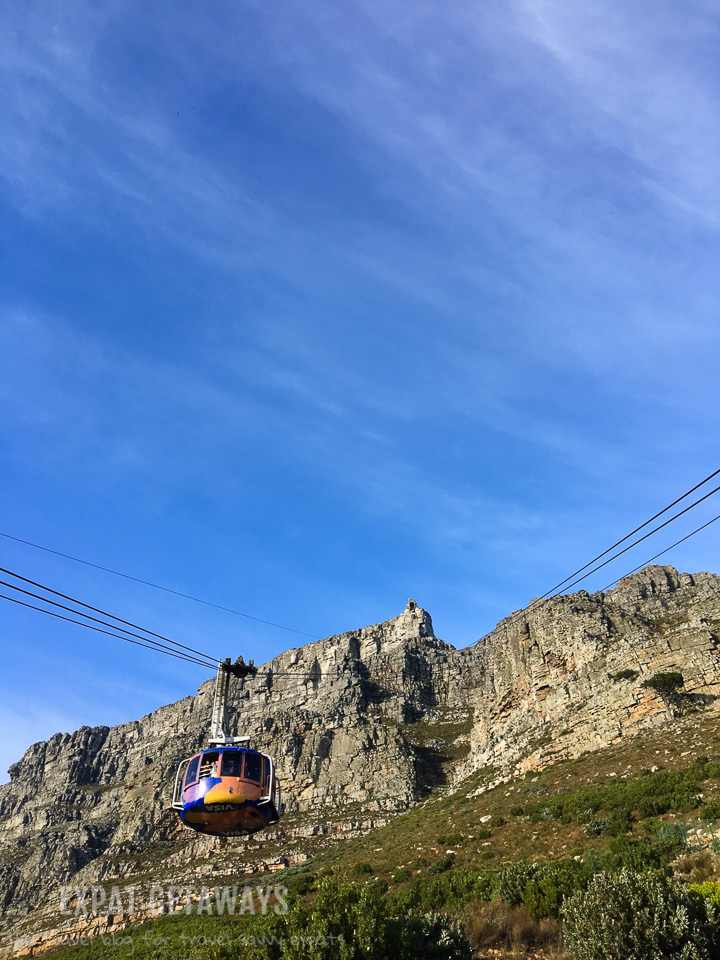 Once at the top you can grab yourself a coffee and go for a leisurely stroll. If you are feeling energetic you could take the 5.5km hike over to Maclear's Beacon, the highest point on Table Mountain, for a view 360 degree views from the mountain. Otherwise meander along the stone paths for breathtaking views to Lions Head, Table Bay, the city, Camps Bay and on a clear day the awesome coastline towards the Cape of Good Hope.

Don't forget to wear appropriate footwear and clothes for the conditions. In the winter it can be quite cold at the top and in summer roasting hot in the sun.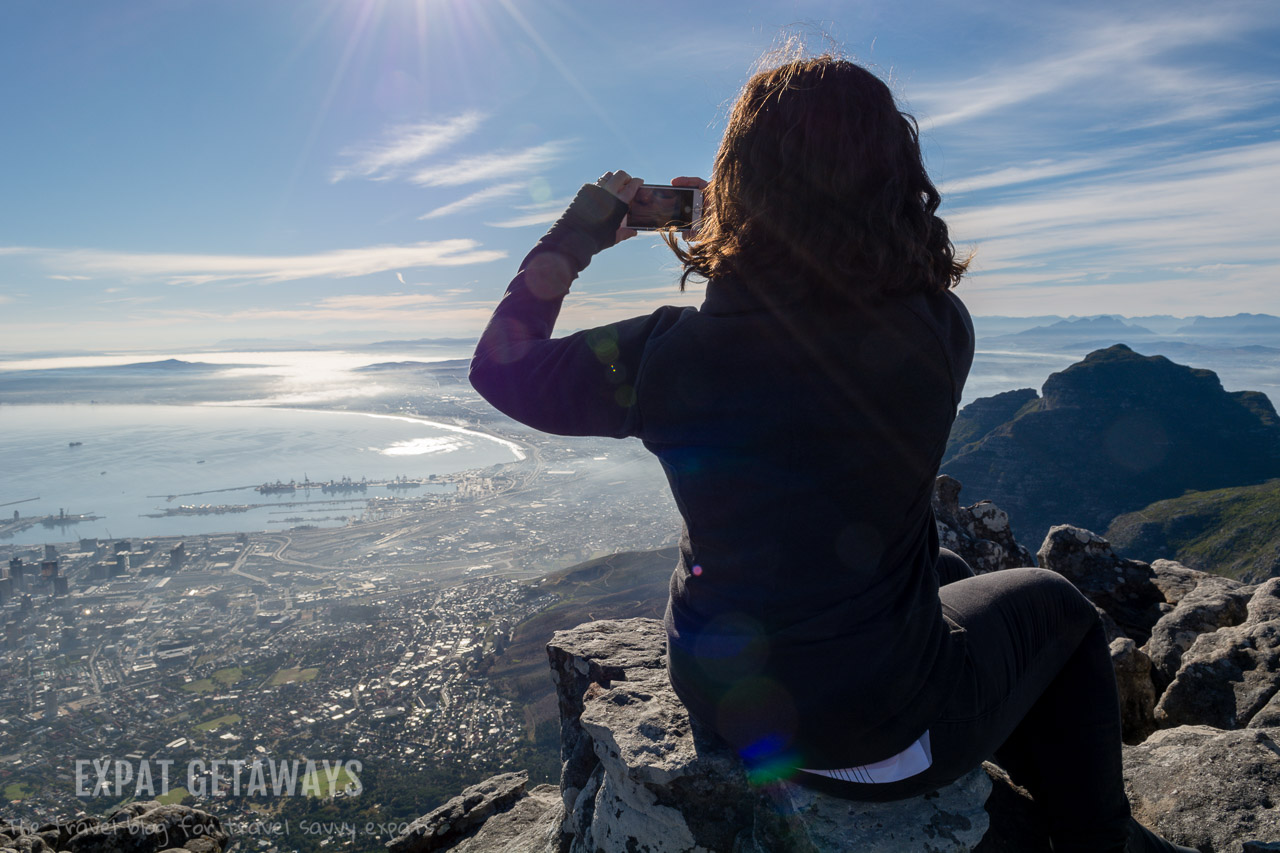 In the afternoon give yourself time to explore the city centre. There is a wealth of interesting architecture representing the blending of cultures. You can explore the Dutch and English history, learn about the vibrant Cape Malay culture in colourful Bo Kaap and of course further your apartheid understanding in District Six.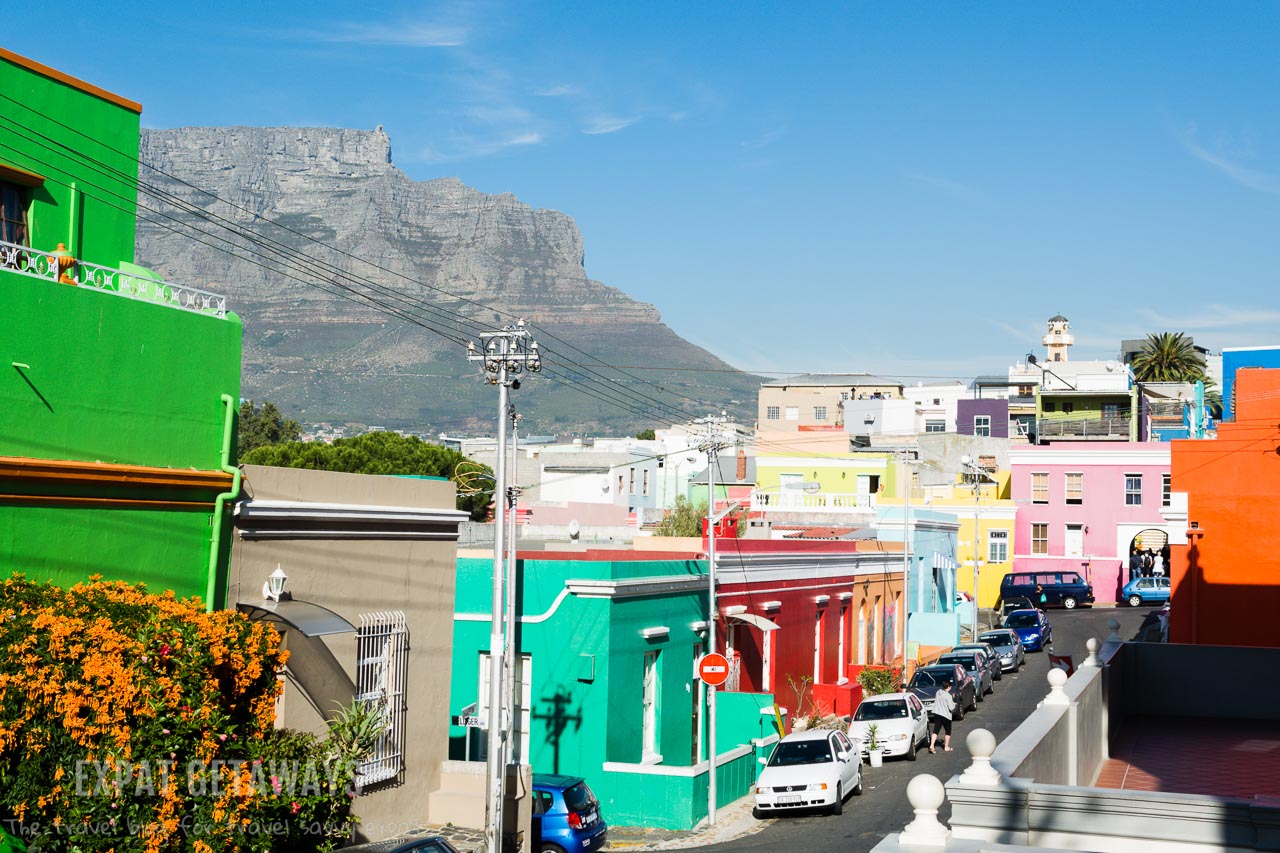 Day 12: Cape of Good Hope
It's time to get out of the city and start to explore the stunning coastline. The most southwestern point of continental Africa is an easy drive from the city and there are plenty of stops along the way to turn your drive into a day trip.
Call in at Hout Bay to see the seals, the most southwestern point of Africa at the Cape of Good Hope and get your dose of animal cuteness watching the penguins waddle along the beach in Simon's Town.

You'll be hard pressed to find a more scenic coastal drive anywhere in the world. It may be going against my Aussie heritage but it may be even better than the Victorian Great Ocean Road.
Initially we were going to hire a car and make the drive ourselves. However, with so much to see and do we opted to enlist the services of Big Blue Sky Tours for a private tour. The best decision we could've made! As guide and owner of the company, John is an expert in everything from history and culture to flora and fauna so we could sit back, relax and enjoy the scenery in style.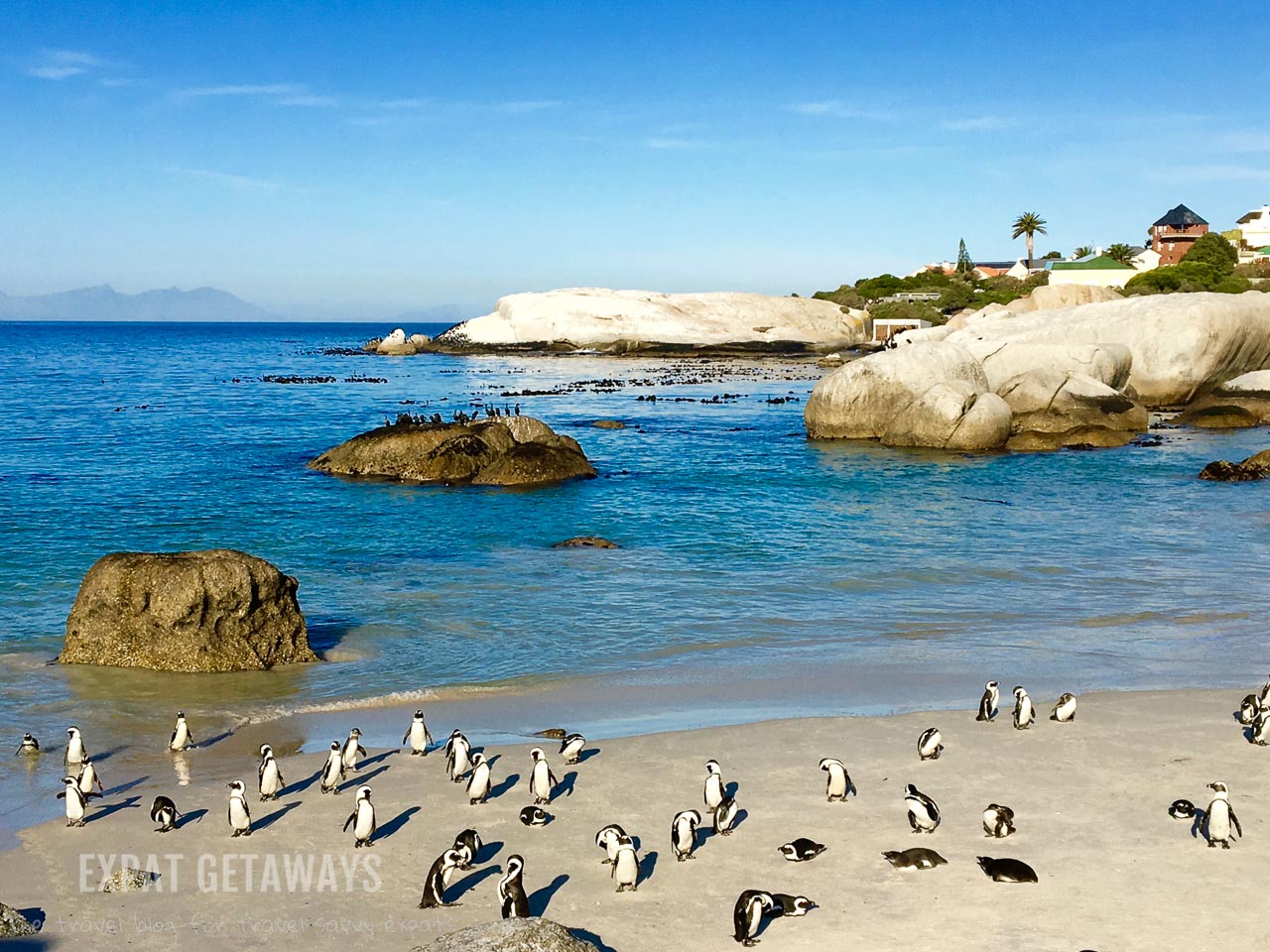 Day 13: Wine Regions
From Cape Town city centre you have the Stellenbosch, Franschhoek and the Constantia Valley wine regions all on your doorstep.
Like the Cape of Good Hope our initial plan was to hire a car and take ourselves off on a little adventure. That was going to create the problem of needing a designated driver so it made much more sense to enlist our local expert John again to show us his favourites.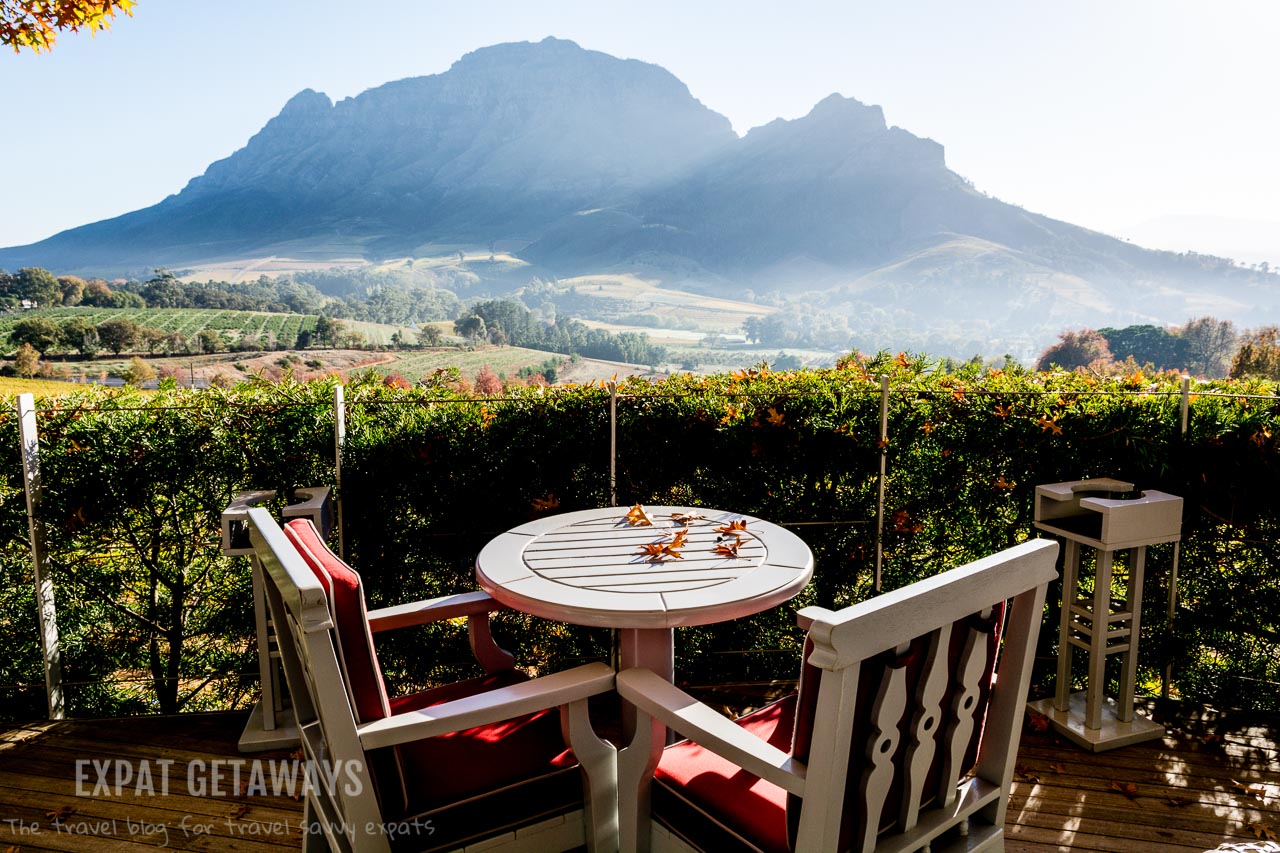 With John as our private guide we were treated to local intel and the ability to get off the beaten track to some truly superb South African plonk. With one day you will have time to visit about four wineries and let me tell you they know how to pour their tasters!
Each stop had at least five tasters of everything from local varietals chenin blanc and pinotage to traditional favourites (of mine at least) cabernet sauvignon and merlot.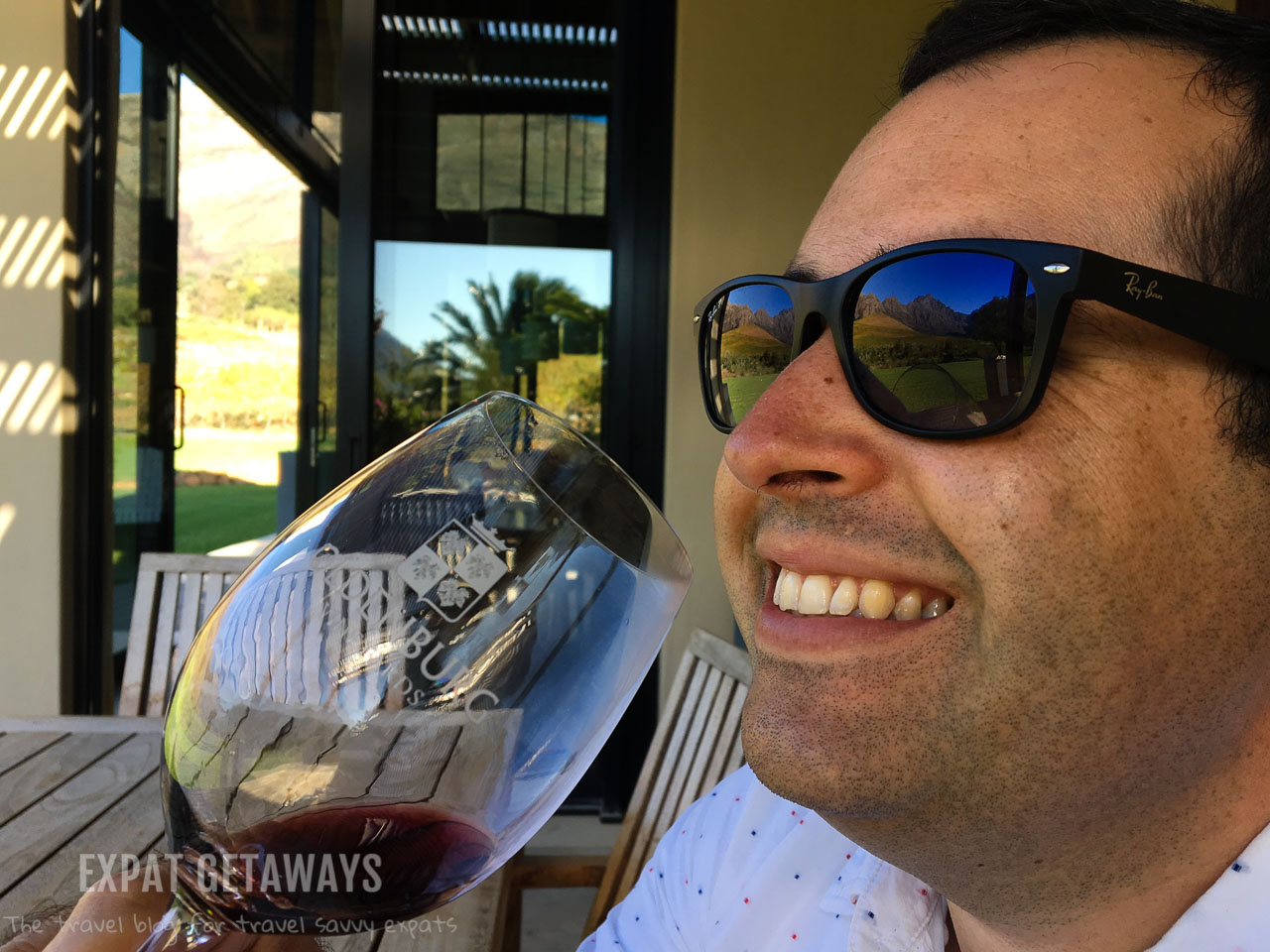 If you can manage to squeeze and extra night into your itinerary this is the place to do it. We enjoyed an excellent night in the picturesque university town of Stellenbosch. There is a great food and wine scene here and we got to take our tour at a more leisurely pace.
Day 14: Depart
After an amazing two weeks it is time to head home. Cape Town has international connections to Duabi, Doha, London, Amsterdam and Paris. For the rest of the world you will need to transit through Johannesburg.
Bonus Nights
Not everyone enjoys keeping up such a fast pace! If you can squeeze in an extra day or two think about relaxing by the waters of the Okavango Delta, keeping the adrenaline going in Victoria Falls or lapping up the cosmopolitan vibes of Cape Town.
Tours
Zambezi Explorer Dinner Cruise 
Bonisair Victoria Falls Helicopter Flight 
Photographs
Almost all photography is courtesy of my lovely husband over at Andrew Mizzi Photography. Be sure to check out his website for info on his camera kit, to purchase prints and of course more stunning photographs from this trip and our travels around the world.
Love it? Pin it!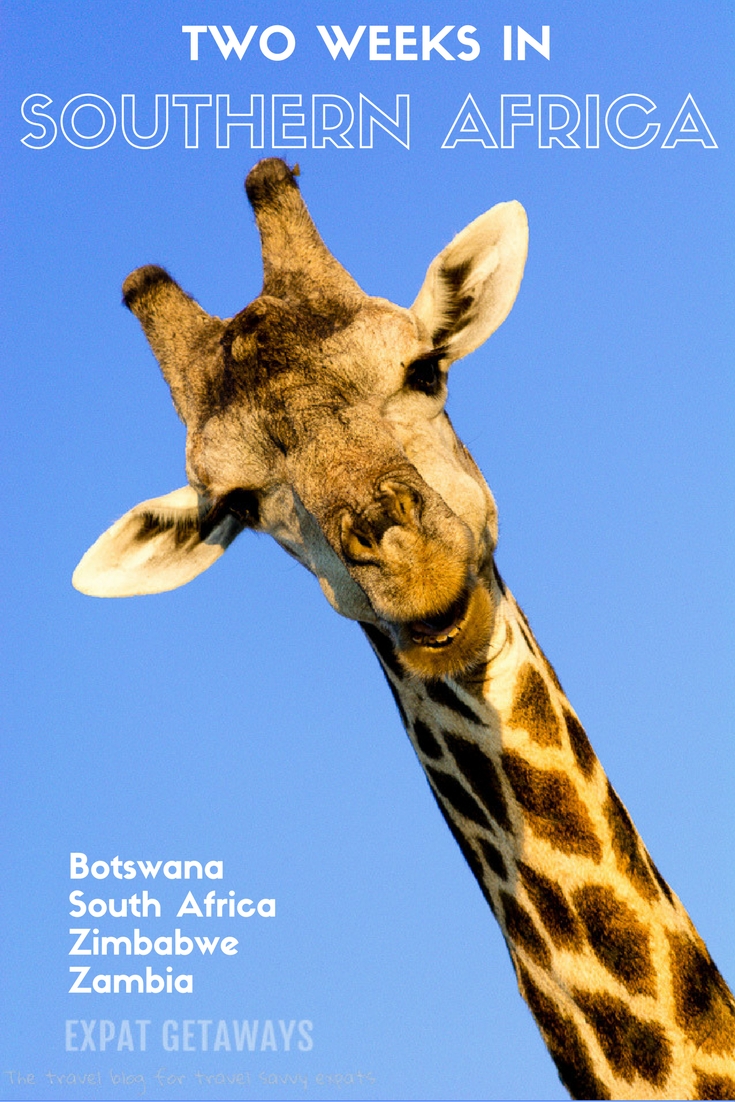 Expat Getaways endorses a policy of full disclosure.  This getaway was not sponsored or paid for by any company mentioned, and all views and opinions are solely those of the author. This post may contain affiliate links. This means that I may get a small commission at no extra cost to you. I only recommend products that I use and love myself, so I know you'll be in good hands.
Comments
comments