As we move into December you start to reflect on the year that was. Looking back I can confidently say it was nothing short of EPIC! Especially coming off the back of a fairly turbulent 2014 and 2015.
In short…
Hong Kong, Cambodia, Indonesia, India, Philippines, Italy, Malta, Spain, Portugal, The Netherlands, Malaysia, Dubai, Vietnam and four trips home to Australia.
Countries: 14
Total Nights Away: 90
Flights: 34
Without further ado here is the Expat Getaways Top 10 for 2016!
Pangkor Laut is the epitome of Malaysian luxury and hospitality. I was lucky enough to visit with my husband for our first wedding anniversary and from the first moment everything was perfect. We enjoyed relaxing in sublime surroundings, being pampered in a couple's spa session and the absolute highlight- a private sunset dining experience on a secluded beach. The evening started at Emerald Bay sipping champagne as the other resort guests were packing up from their day at the beach. They eyed off out private table enviously but as soon as the sunset we had the beach to ourselves. As the evening progressed we enjoyed a fabulous 5 course BBQ extravaganza lit by tiki torches and our own little bonfire.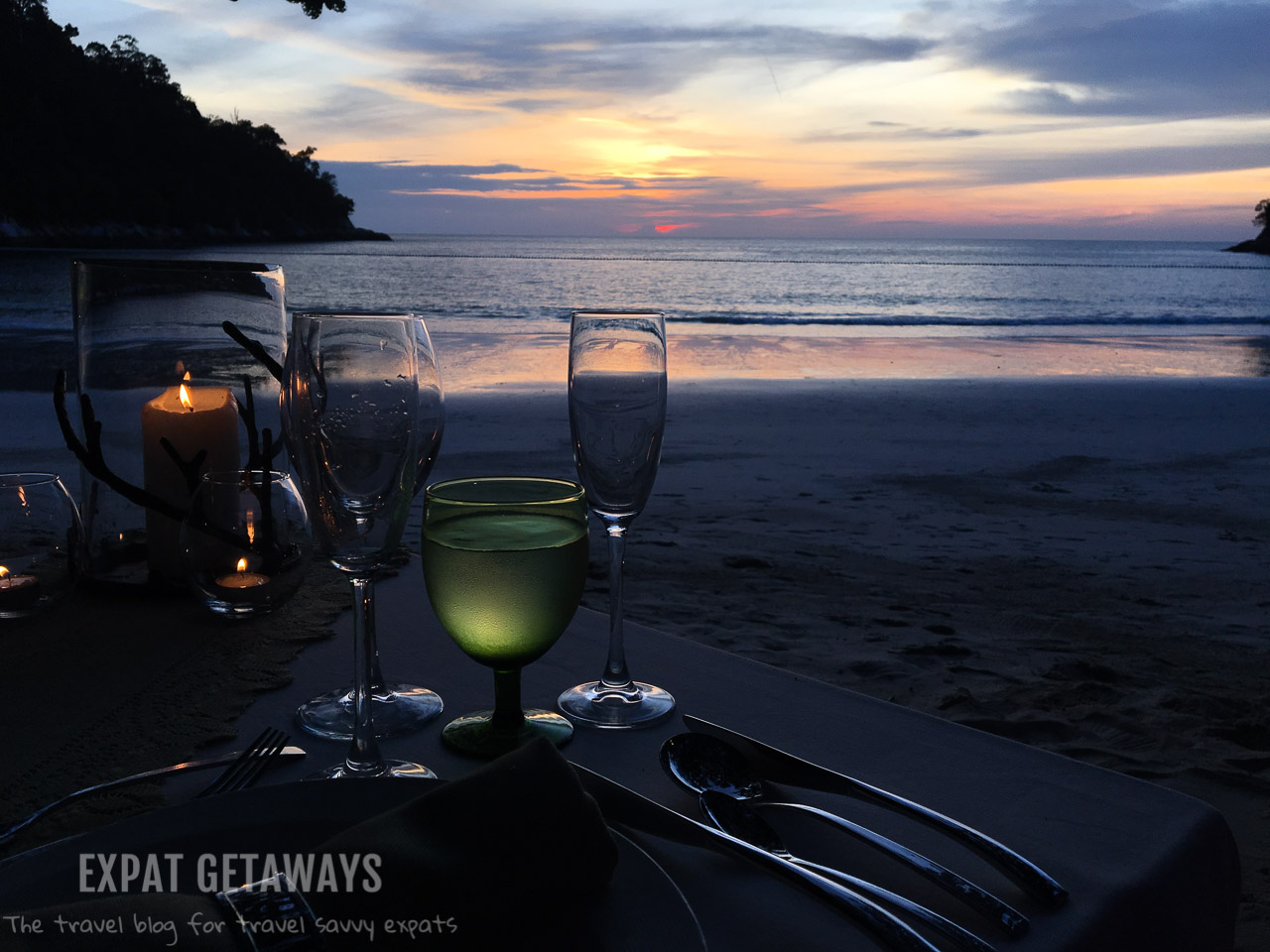 2. Snorkelling with whale sharks in Donsol, Philippines.
After a night in Manila, a VERY early morning to flight to Legazpi and a one-hour drive we were sitting by the beach in Donsol getting ready to snorkel with whale sharks. Within five minutes of leaving the shore we were in the water with an ocean giant! Not only just a glimpse and then gone… no, this one stuck around and let us swim alongside for an AMAZING 30 minutes!
On our second day we discovered how lucky we were the first time around. This time we scoured the bay for almost an hour with no luck. Just when I thought our karma was up, the sharks appeared. Yes SHARKS! We saw seven different sharks ranging in length from 5-9 metres over the next two hours. I was in heaven. Could not wipe the grin off my face!
Make it happen with Donsol Eco Tour.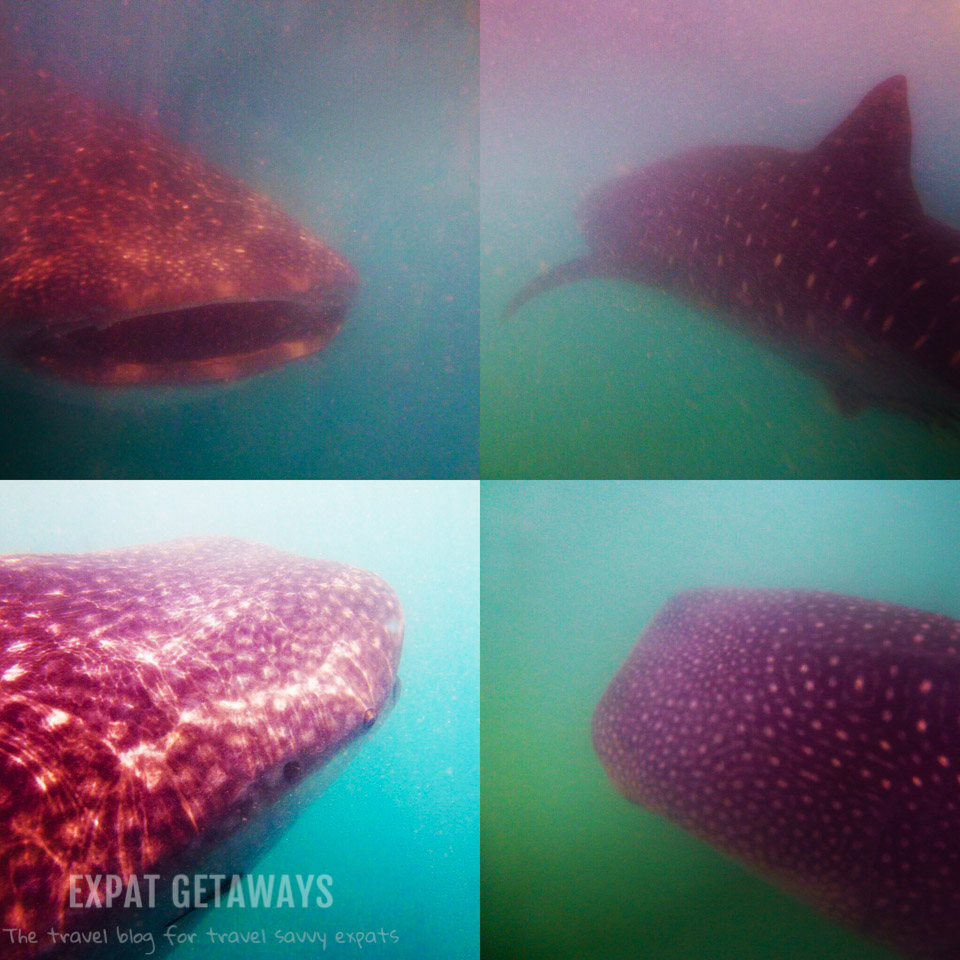 3. Ticking the Taj Mahal off the Bucket List, India.
India has completely won me over. I thought I was going over to tick off the Taj Mahal. Instead the colourful, vibrant country has completely won me over. Seeing the Taj Mahal was the icing on the cake of an epic 5 nights in the Golden Triangle. Surprisingly the crowds didn't bother me as we made our way towards the marble mausoleum at sunset. From a distance I captured the classic Taj photo, but what really got me was getting up close to see the fine, intricate details.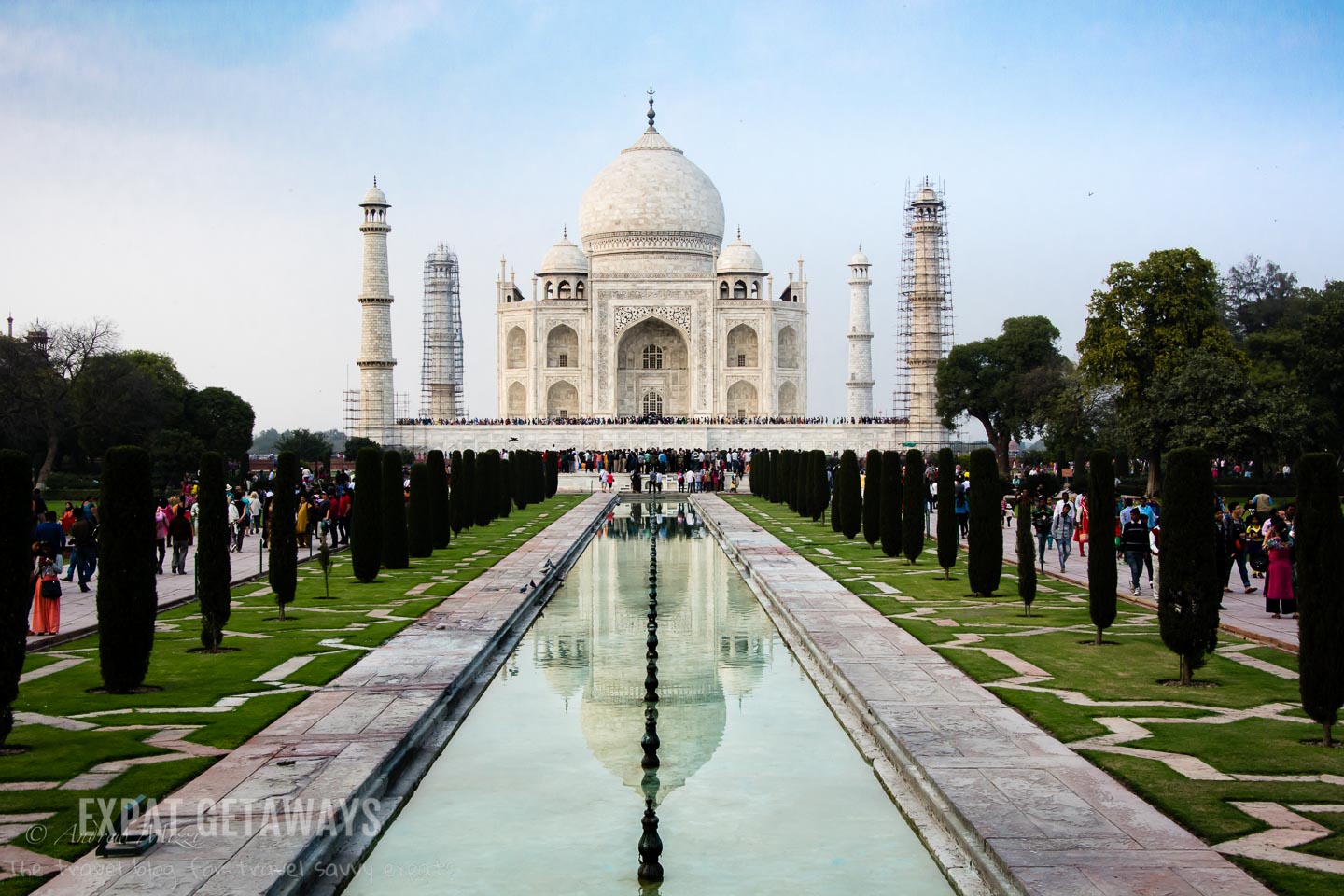 4. Fine Dining in Portugal.
Portugal was without a doubt my favourite overall destination of 2016. I thought it would be just like Spain, only with a slightly different language. What I found was spectacular food, scenery and the friendliest people around. We treated ourselves to some Michelin fine dining at two top restaurants- Vila Joya in the Algarve region and Belcanto in Lisbon. We have been completely spoiled for life! In this part of the world it is completely acceptable to plan your trip around food and that is exactly what we did. Chefs creations, sommelier wine pairings and flavours that I'll never understand.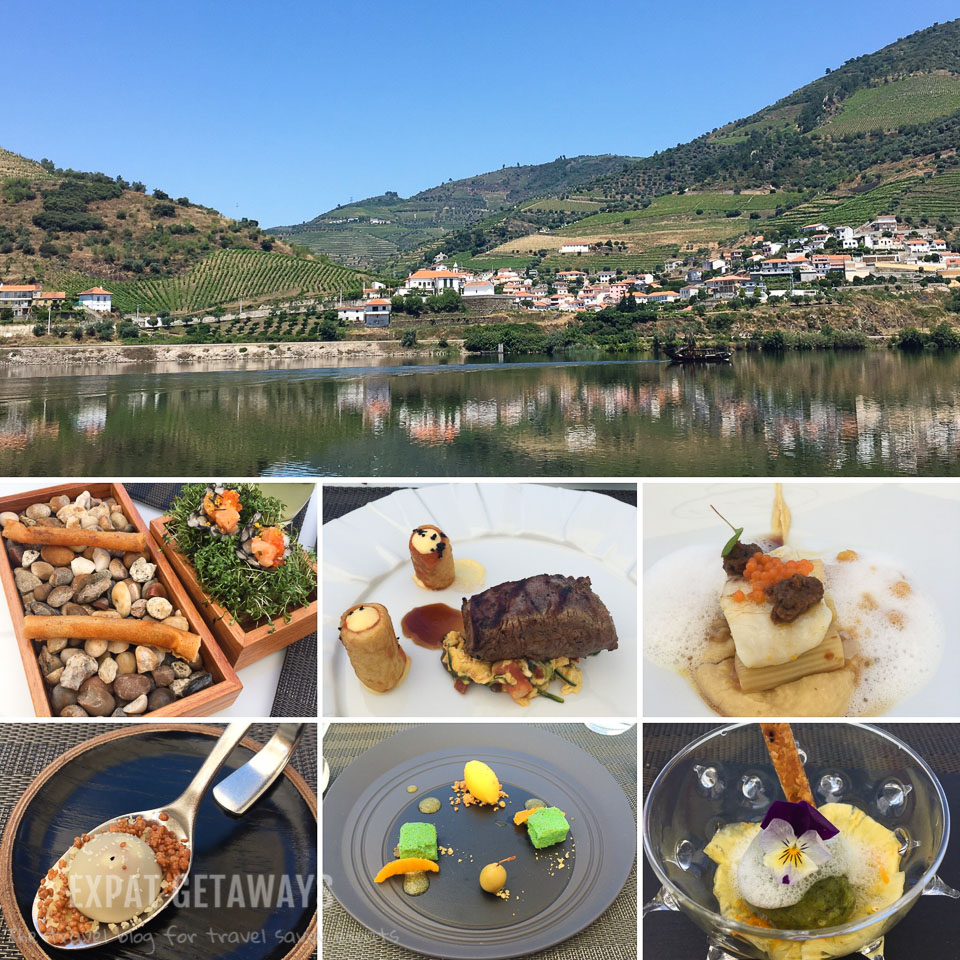 5. Discovering the joy of a good 'festa' in Malta.
The Maltese LOVE fireworks! I had no idea either. They are also incredibly religious. Naturally fireworks and religion go together so each village likes pulling out all the stops to celebrate their patron saint. We were lucky enough to be in Malta on the day that Hal Ghaxaq were celebrating Saint Joseph. Hal Ghaxaq also happens to be the town where Andrew's great-grandparents were married, and where his grandparents were christened. Exploring the family tree, meeting long lost cousins and seeing a pyrotechnic extravaganza was the perfect evening in Malta.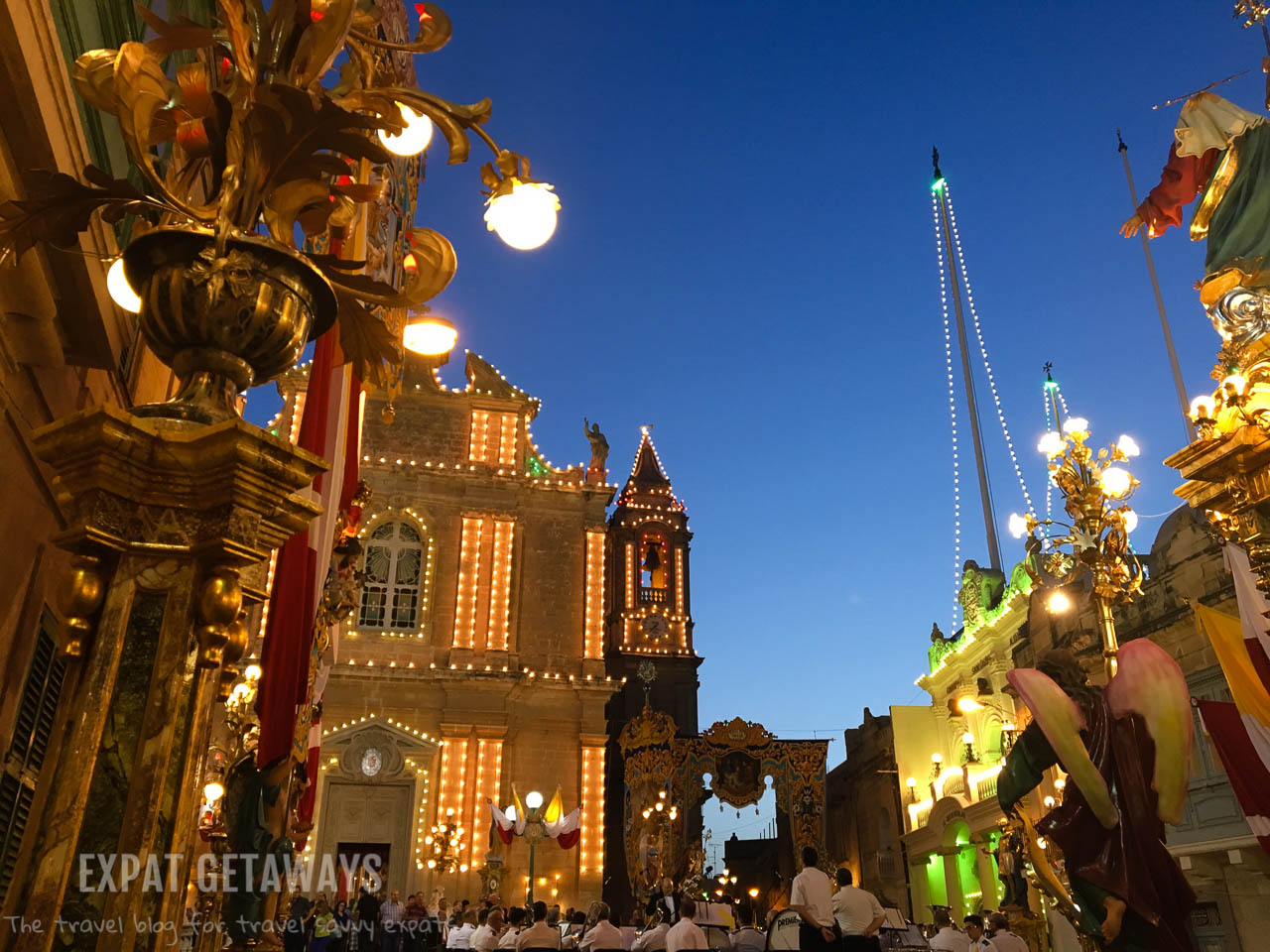 6. Hiking Wineglass Bay. Tasmania, Australia.
Wineglass Bay in Freycinet National Park is pristine wilderness topped off with secluded white sandy beaches. We were also lucky enough to be joining a great bunch of friends for a hiking adventure. We set out with the intention of hiking the classic track to the lookout with the spectacular view down to the beach and then onto Wineglass Bay. After resting up and enjoying the powder white sands we contemplated the options for our return. 8km of mostly flat vs. 1.5 hours of a STEEP trek back the way we came. Seeking adventure we set off into the unknown and were rewarded with stunning views over the deserted Hazards Beach. This trumped the more popular and well-known Wineglass Bay and was the highlight of the day for me.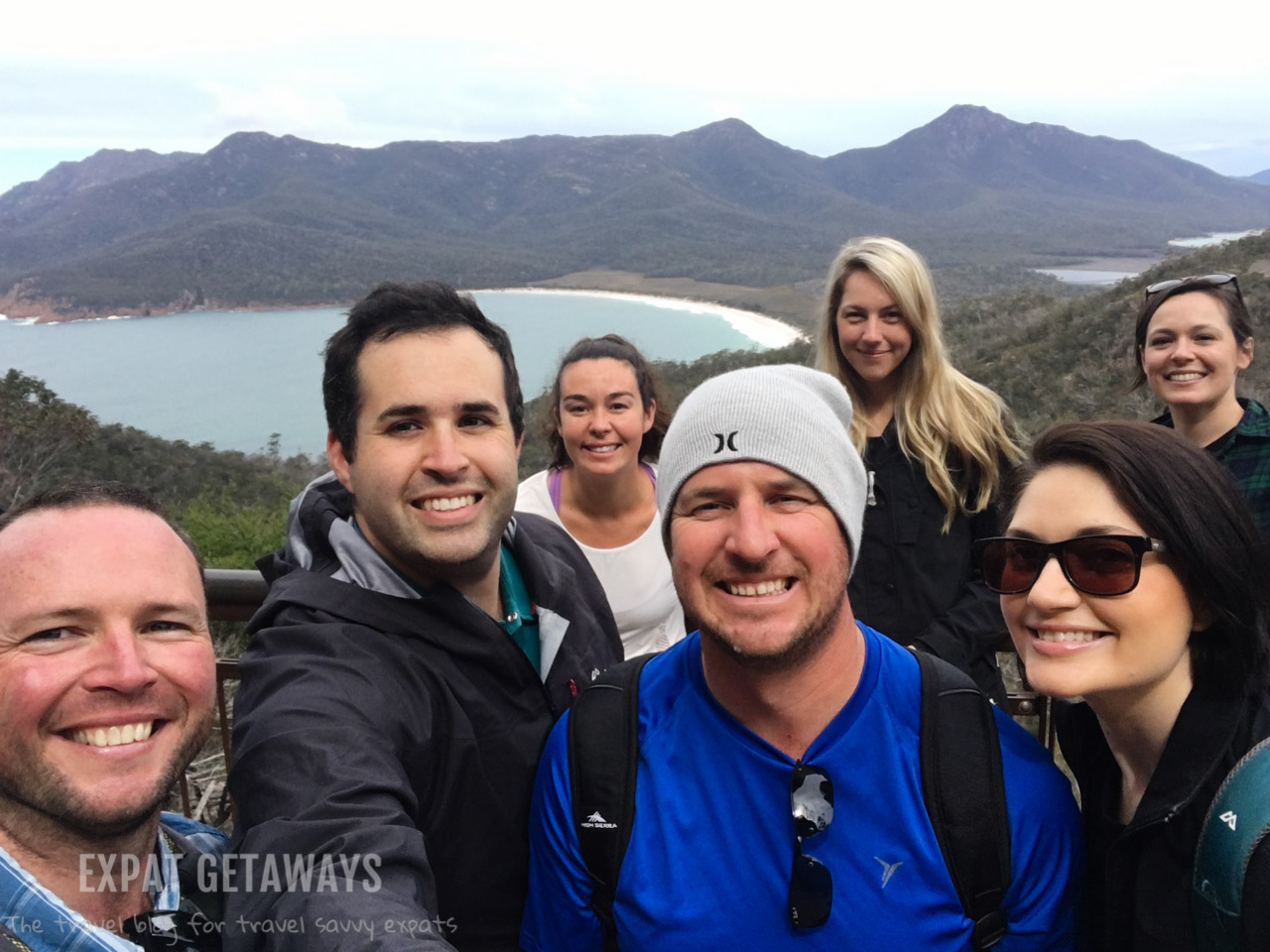 7. Alhambra, Granada, Spain.
The Alhambra in Granada was just as awe-inspiring as I'd imagined. Perched high on a hill over looking the city this fortress turned palace is seeped in history. As a history buff I found it fascinating to see similar architecture to what we'd found in India earlier in the year. A legacy to how far the Islamic Empire reached over a thousand years ago. Wandering the grounds, taking in the views and exploring the gardens are the perfect way to spend a day.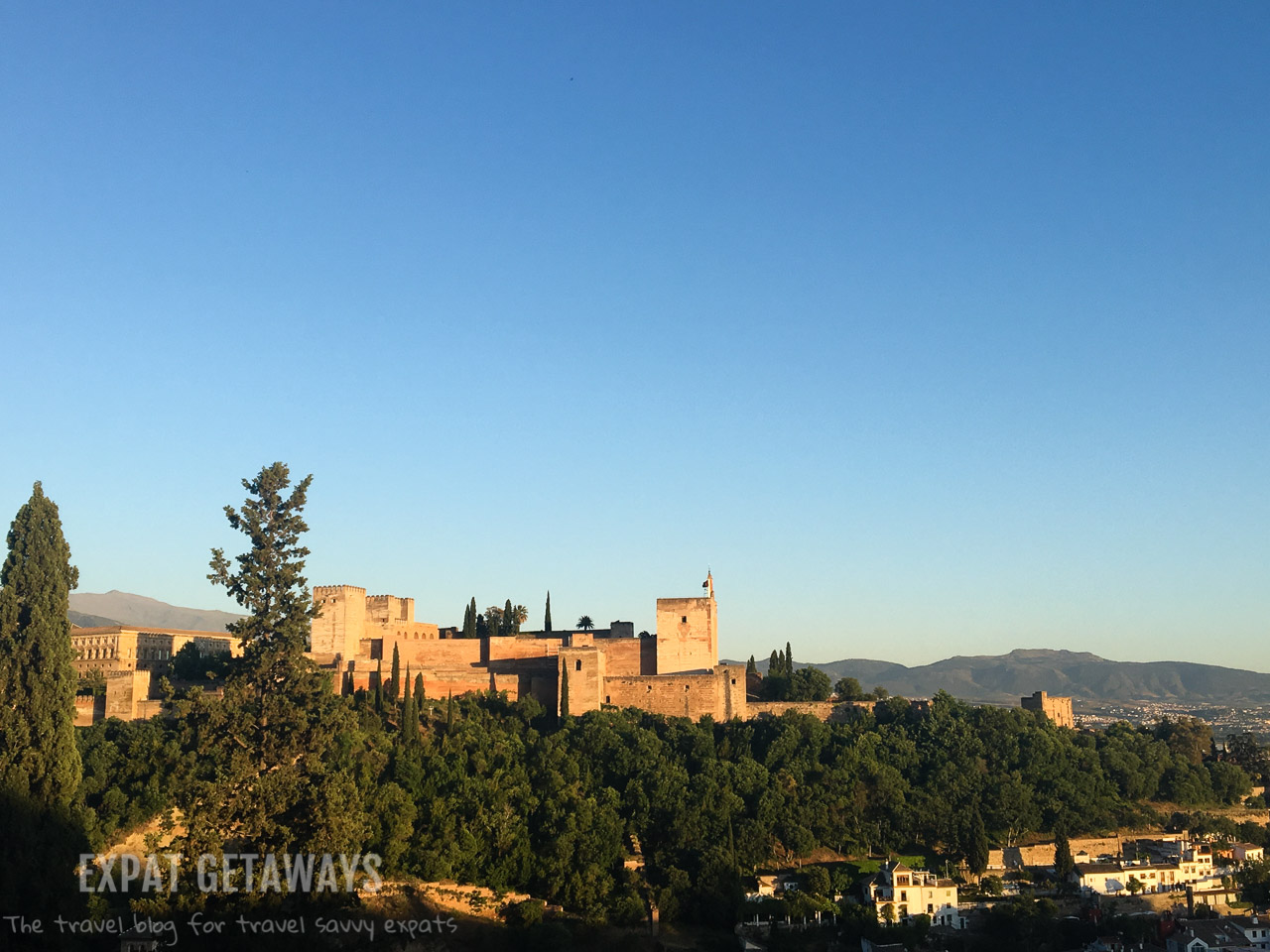 8. Halong Bay, Vietnam
This year we explored a lesser known but just as beautiful area of Halong Bay called Bai Tu Long. It was everything I hoped for. Sheer limestone karsts jutting out of the water create a labyrinth for boats to get lost in. I found myself imagining what it must have been like hundreds of years ago for seafarers navigating their way up the coast. Added to this was a luxury cruise on board the Dragon Legend. Alfresco lunches on the deck, a seafood BBQ, a great sun deck to relax with a book and a cocktail and beautifully appointed rooms with a big window to take in the view from the bed.
Make it happen with Indochina Junk.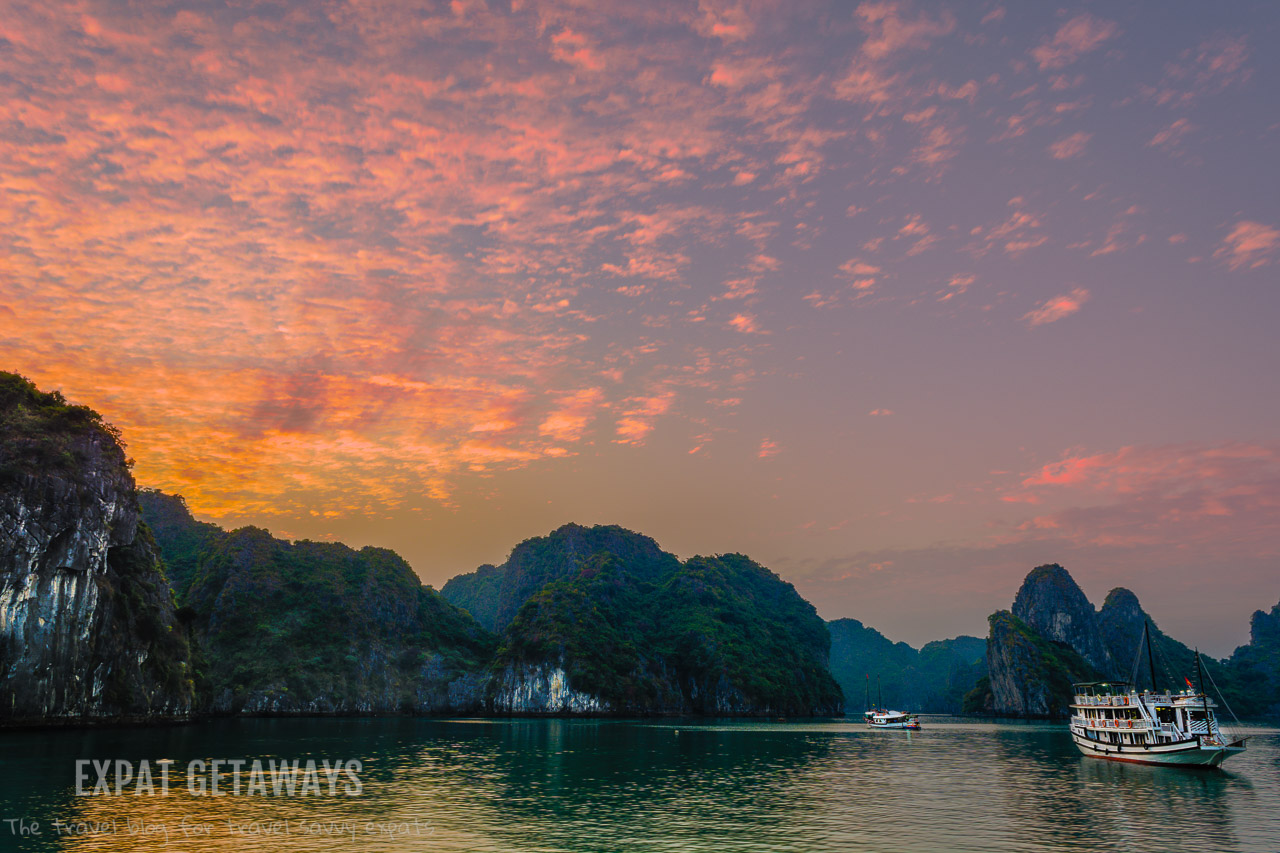 9. Discovering a love of port in the Douro Valley, Portugal.
I thought it was a bit amusing that we were constantly being served up port on our arrival in Lisbon and Porto. To me port was something that oldies drink after dinner. I've certainly changed my tune on that! On a drive through the Douro Valley we made a quick stop in a winery. Convinced that we'd tried enough port we stuck to the vino. "Just try it" the winemaker insisted pouring us a taste. That was the easiest sale he's ever made! Needless to say we left Portugal with a very heavy suitcase filled with 4 bottles of wine and 5 bottles of port…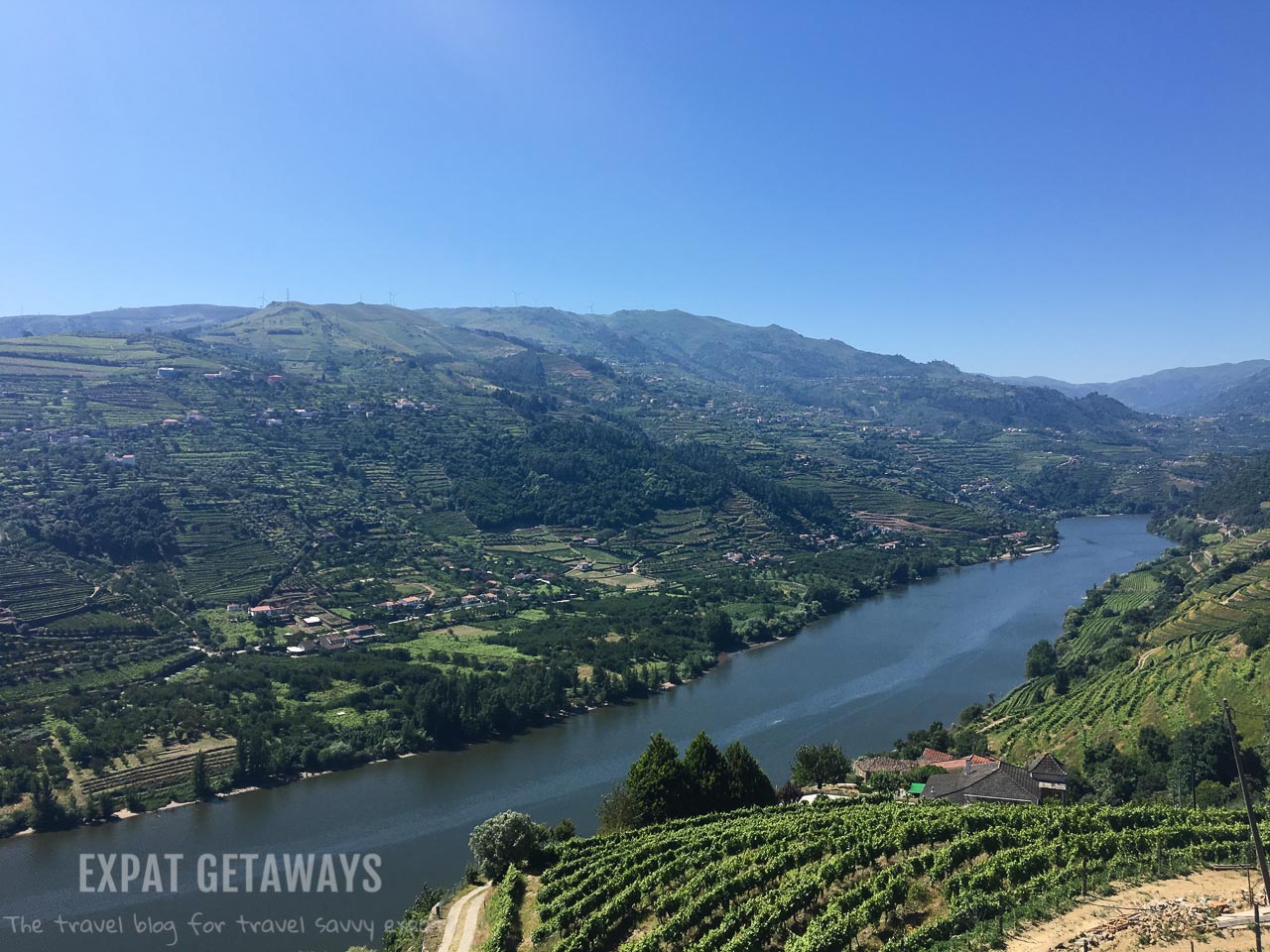 10. Exploring George Town's historic quarter. Penang, Malaysia.
UNESCO World Heritage listed buildings line the streets of George Town. They date back to at least before WWII with most built in the late 19th Century. Some are shells, just their crumbling walls left standing. Others, like our beautiful hotel Seven Terraces have been stunningly restored. Alongside the historic architecture are modern murals and 3D. The juxtaposition is striking and really draws you in and make the perfect backdrop for an afternoon wander.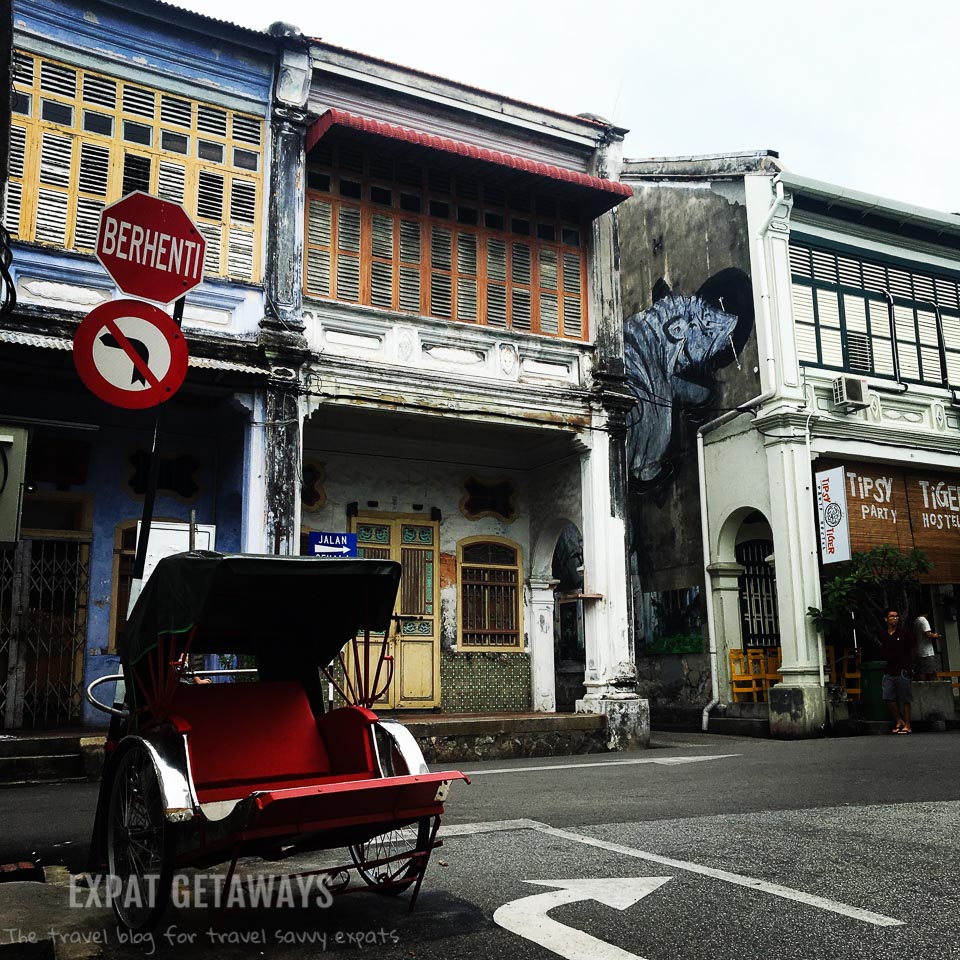 It hasn't been all sunshine and rainbows… Take a look at "What Instagram Doesn't Show You" for the travel calamities we had in 2016!
Be sure to check in next week to see what adventures I have planned for the next 12 months. Where do you think I should put on my list? Have your say in the comments below.
Love it? Pin it!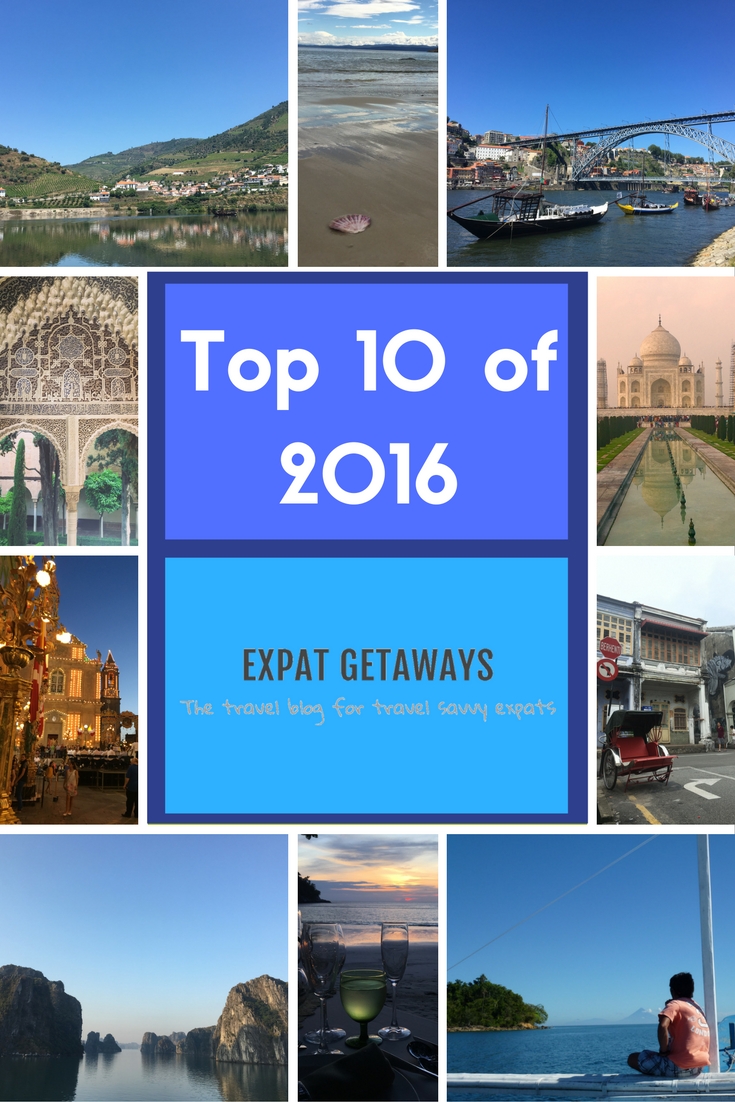 Comments
comments