So you've made the decision, you want to learn to Scuba dive. CONGRATULATIONS! Now you just need to decide where… Thailand, Bali, Red Sea or maybe the Caribbean? There are loads of options out there but the Great Barrier Reef tops my list every time.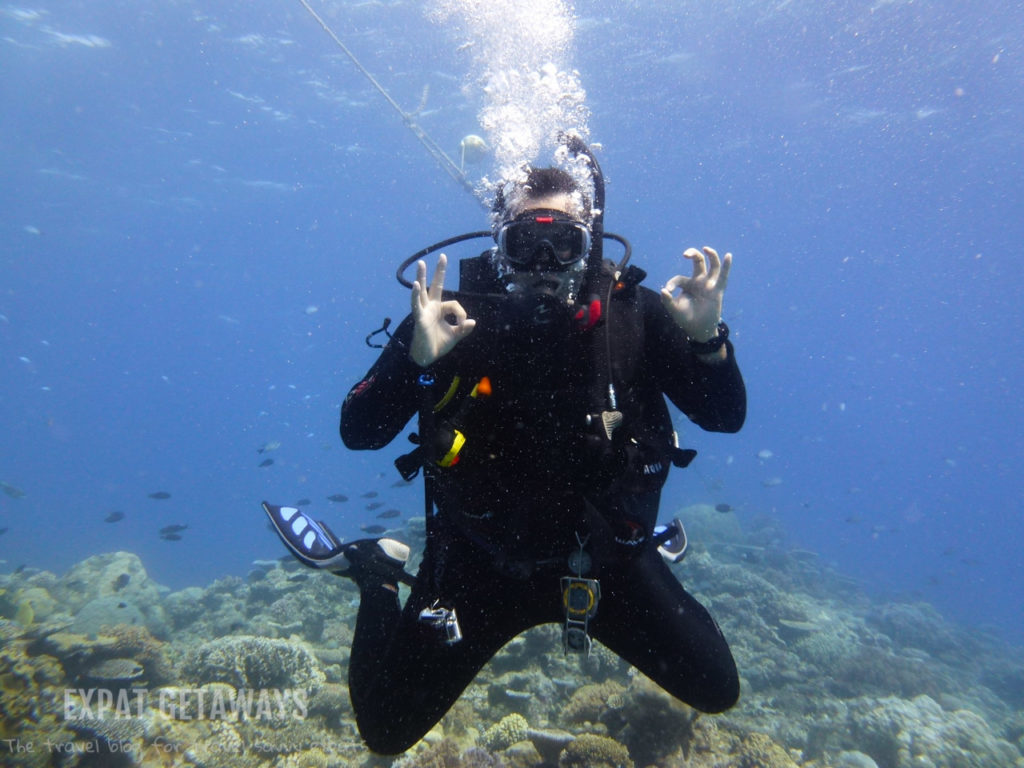 Firstly, if you have never dived before and don't have much experience snorkeling I'd recommend trying scuba on an introductory dive on one of the day boats. This was how I got hooked back in 2005 and 200+ dives later I'm going strong! (see part 2 – snorkeling for my favourite day boats)
These are my key reasons for choosing the Great Barrier Reef for your Scuba course.
Visibility. On the GBR the average visibility is 15-20 metres and on the frequent good days it will be 30 metres. That's perfect for scuba students to see all the wonderful life out there.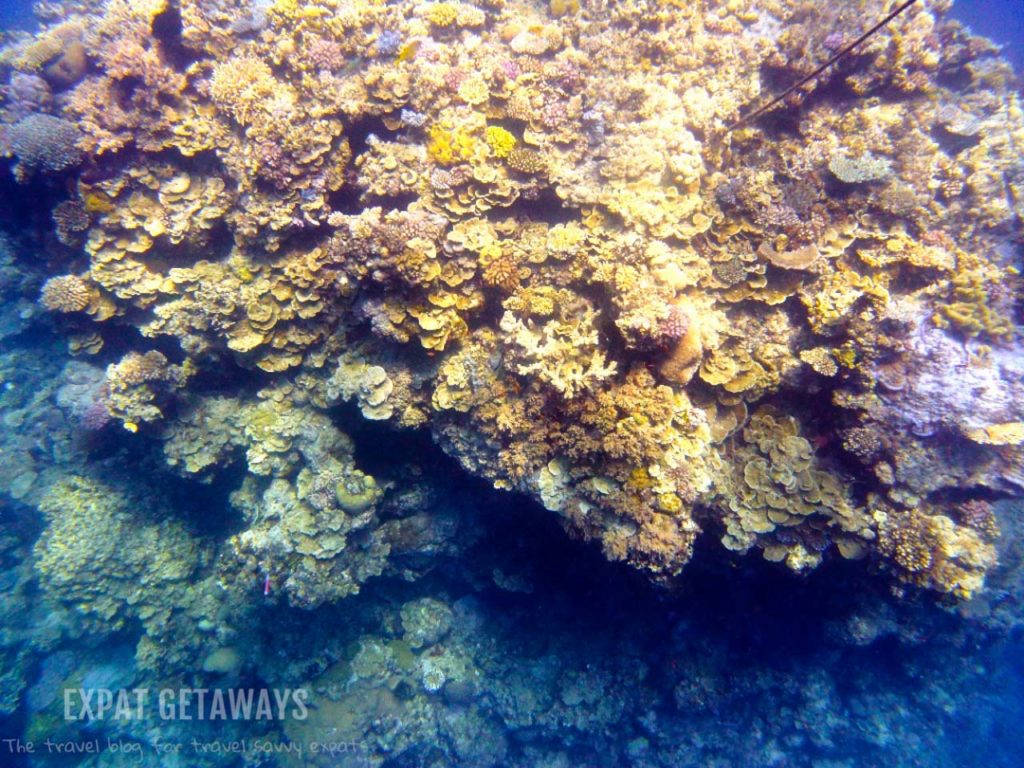 Weather. The conditions are perfect all year round. Water temperatures range from 24°C/75°F in winter to 29°C/85°F in summer while on land you can expect 20°C/80°F in July with mid 30°C/90°F in January and February.
Safety. Not to sound like your mum, but safety matters when learning a sport like scuba. I've seen some very questionable dive shops in my travels around the world. In Australia you can rest assured that the quality of instructors is extremely high and that dive operators are following a strictly regulated code of practice.
They speak your language. The GBR is very focused on tourism and set up to support travellers from all over the world. As well as English, Prodive in Cairns runs courses in German and Japanese, while Deep Sea Divers Den also operates in Japanese, Mandarin and Korean.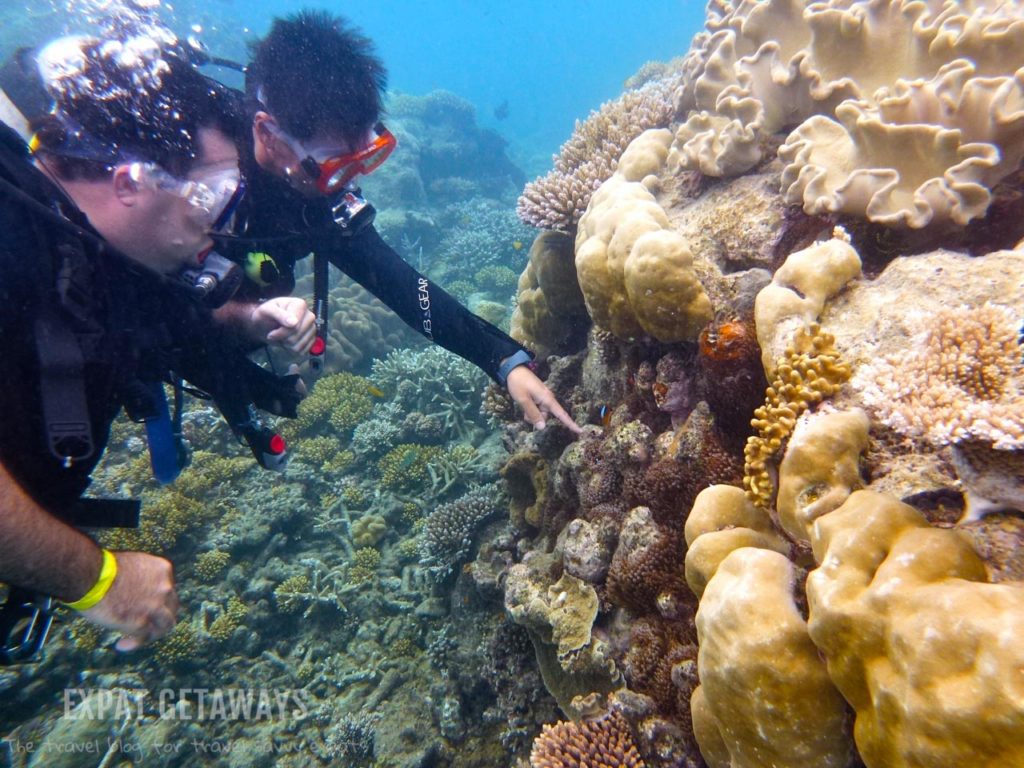 Most open water course involve two days in the classroom and pool, followed by 2-3 days on a liveaboard. My two picks in Cairns are Deep Sea Divers Den and Prodive.
Prodive – Cairns
I've been out with Prodive three times now. Once just to dive, once for my Rescue Certification and once while Andrew was completing his open water course. Every trip was great!
Prodive specialise in courses so the boat and facilities are designed especially to meet these needs. The instructors are great and both Andrew and I came away from our courses feeling confident for future dives.
The boat is comfortable, the food good and the crew friendly. All things you need when away at sea! Being a liveaboard they can get a bit further out than the day boats and they can pick their sites based on weather conditions and diver ability. You also get the chance to do night diving!
Andrew did his PADI Advanced course here. The advanced course can be done in as little as two days with five training dives, two fun dives and no classroom component.
DSDD have multiple options to complete the PADI Open Water course. All courses spend the first 2 days in the classroom/pool and then have the option of how many nights you spend on their boat. If you are really short on time (or money) you can even do two single day trips to complete the certification. I would recommend spending at least two nights on their liveaboard to make it a 5day/4 night course in total. This lets you complete your course and then get 5 fun dives in to hone your skills. You will even get to go on your first guided night dive.
The liveaboard boat, Ocean Quest, is massive and more like a floating hotel. The rooms are lovely and all come with ensuite, there are loads of areas to chill out between dives and you never feel crowded, even at dinner time!
The instructors here are all very experienced and the courses leave you feeling confident to get out there and dive!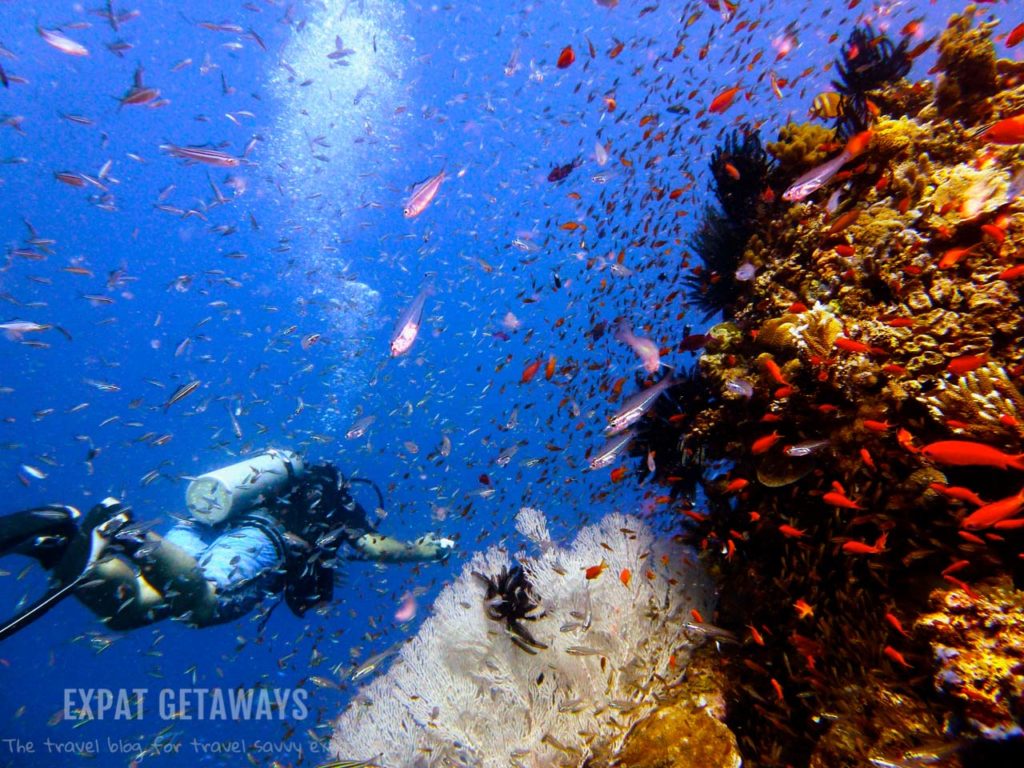 So now you've learned to scuba and you are ready for what's out there next. Stay tuned for Part 4 – Scuba Diving.
Best Dive Operators to Get Certified
Expat Getaways endorses a policy of full disclosure.  This getaway was not sponsored or paid for by any company mentioned, and all views and opinions are solely those of the author.
Comments
comments