Eating and drinking could be considered a national sport in Hong Kong. The city revolves around food. I wouldn't blame you if you planned your whole trip in the city based around food – that's what I do on a daily basis!
Hong Kong food has something for everyone. Dine on budget dumplings for lunch and head to Michelin starred fine dining for dinner. This dynamic city of course is home to classic Hong Kong Chinese food, but there is such diversity that you will find other excellent regional Chinese restaurants as well as Italian, Japanese, Greek, Middle Eastern and even Aussie steakhouses.
Local Cantonese Classics
If you've had Chinese food in places like the USA, UK, Canada or Australia chances are it was Cantonese or a westernized version of Cantonese cooking. Historically speaking it was often the Cantonese, those from Guangdong province, who migrated and established the great Chinatowns around the world.
Dim Sum or Yum Cha
For me yum cha is the quintessential Hong Kong Chinese food. If there was one thing you must eat in Hong Kong, this is it! These restaurants serve small sharing plates. It could be a plate of fried spring rolls or a bamboo steamer of dumplings. Enjoy your dim sum lunch in a group of three or more for optimum sharing potential.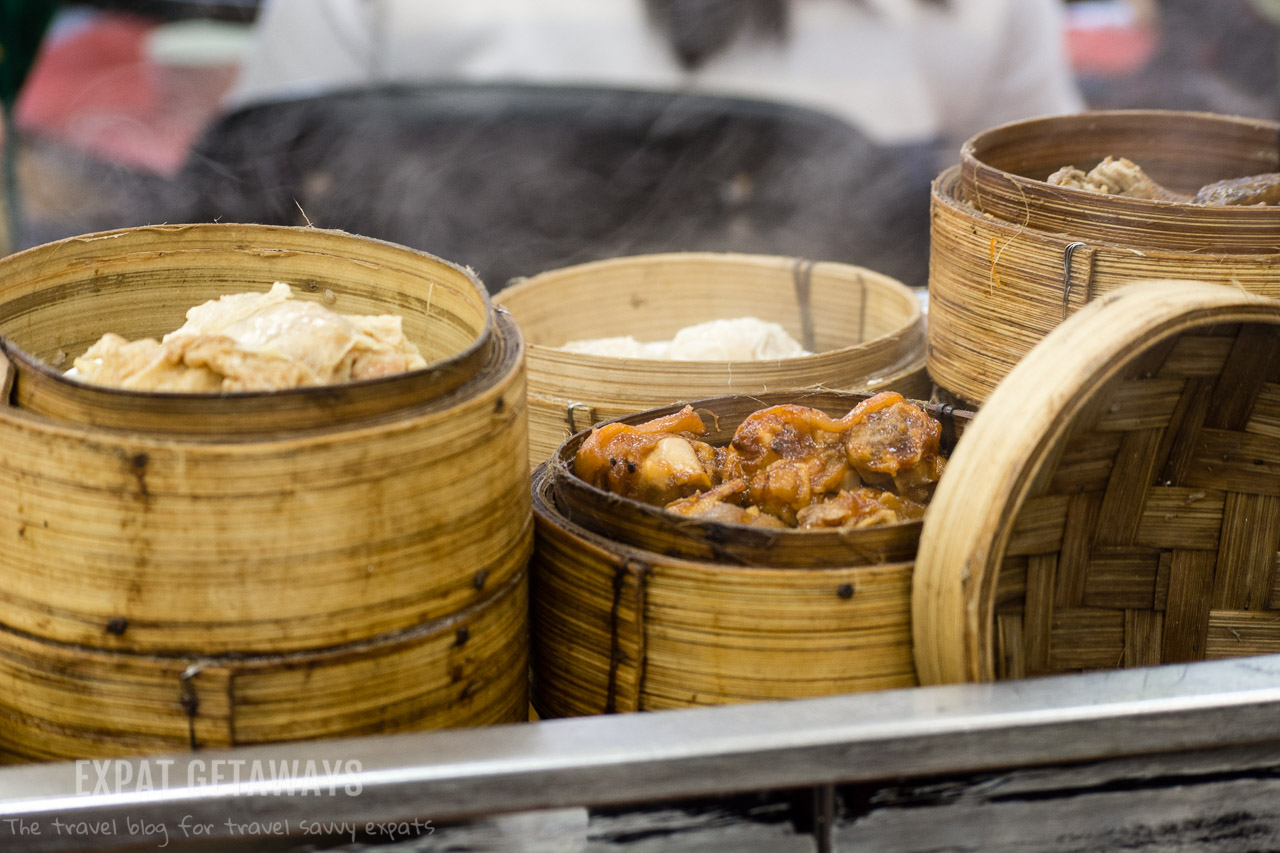 Yum cha is traditionally eaten at breakfast or lunch so go early to avoid disappointment.
Look out for the classics:
har gow/ shrimp dumpling
sui mai/ pork and shrimp dumpling with a yellow wrapper
char sui bao/ BBQ pork bun
chun goon/ spring roll
jar wonton/ crispy shrimp wonton with sweet sauce
chong fun/ flat rice noodle with sweet soy sauce served with har (shrimp), char sui (BBQ pork) or plain
Traditional restaurants are busy and chaotic at lunchtime with ladies pushing carts piled high with Chinese delicacies. More modern restaurants are tight on space and so give you a menu to choose your favourite items.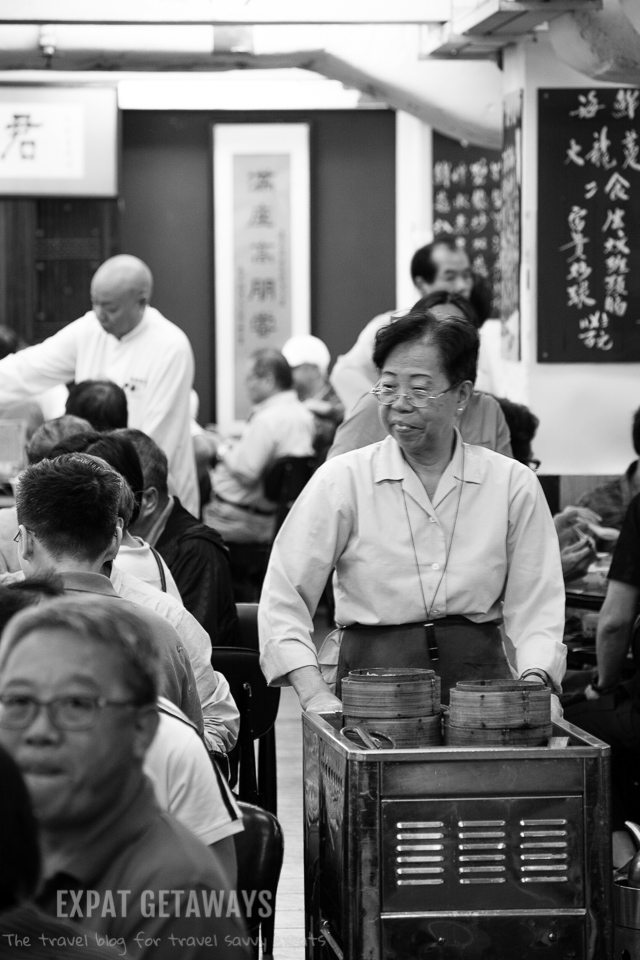 Ask any local for their favourite and you'll be sure to find some hidden gems!
Where to eat dim sum in Hong Kong:
$ Lin Heung Kui, Shueng Wan
$ Tim Ho Wan, Sham Shui Po
$ One Dim Sum, Prince Edward
$ Ding Dim 1968, Soho
$ Dim Dim Sum, Mong Kok
$$ Dragon-i, Central – these guys do a mid week all you can eat dim sum
$$ Maxim's Palace, Central
Chinese Roast Meats
As you stroll the streets of Hong Kong you undoubtedly walk past restaurants will all manner of roast meats hanging in the window. Favourites are the char sui (BBQ pork), crispy roast pork, juicy Peking duck and roast goose. Office workers will pop in for a quick lunch while families might buy their meat to take home and cook their own rice and vegetables.
You can't go wrong if you look for a restaurant with a queue out the door at lunchtime. My pick every time is a plate of char sui fan, BBQ pork with rice.
Where to eat roast meats in Hong Kong:
$ Kam Wah, Jubilee Street, Central
$ Hay Hay, Luard Road Wan Chai
$$ Yung Kee, Wellington Street, Central
Seafood
Hong Kong started out as a sleepy fishing village before the British got here in the 1840s. Naturally seafood is a staple of Hong Kong cooking. Most restaurants have a lot of seafood on the menu, but you can also seek out neighbourhoods that specialise in Cantonese seafood dishes.
Lamma Island & Sai Kung
Lamma Island and Sai Kung are favourites for seafood. Restaurants line the foreshore with huge tanks full of shrimp, fish, abalone, crab and more. Like dim sum this experience is best shared so grab a group and go for a variety of dishes.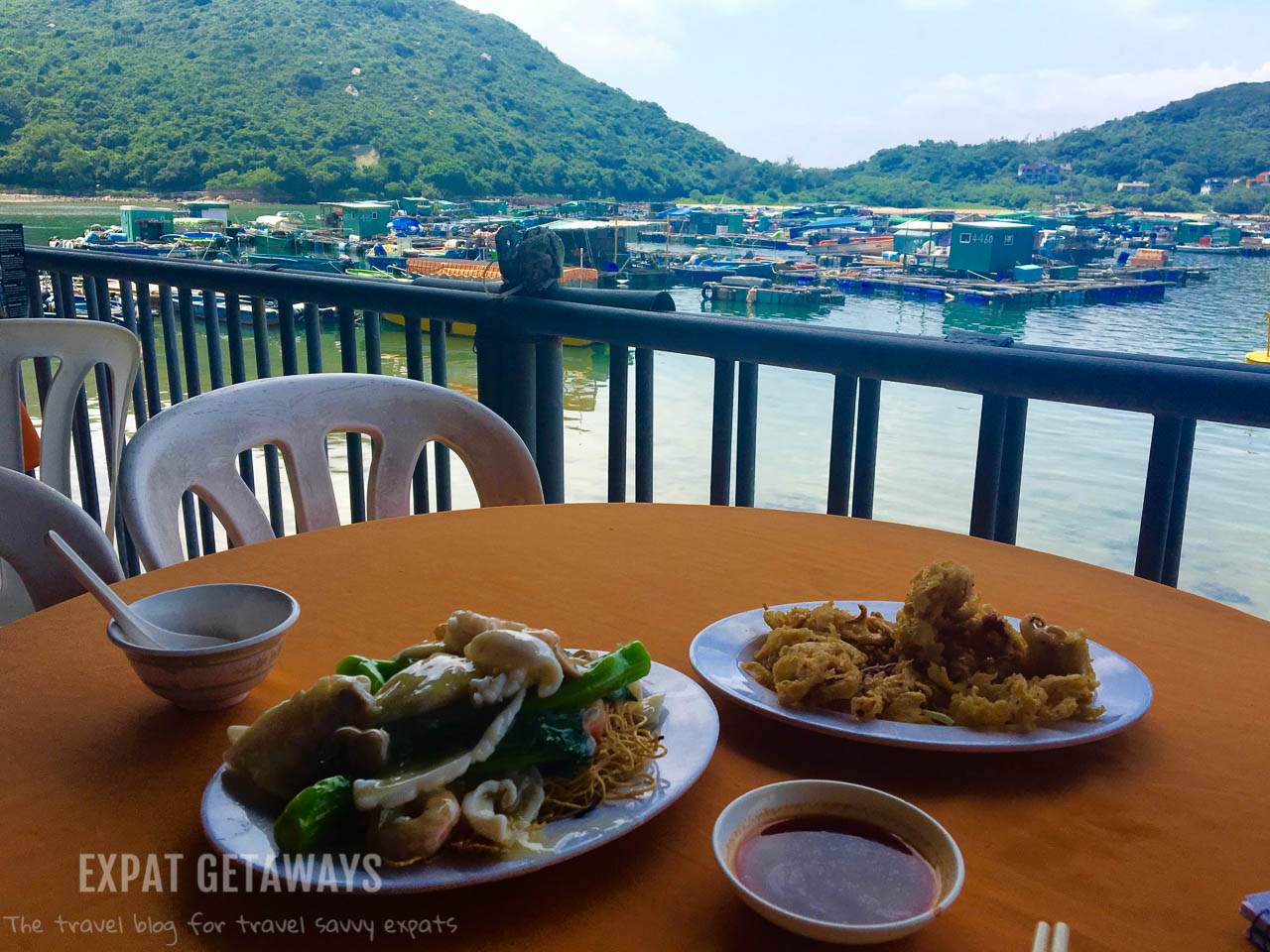 Lie Yue Mun
My current favourite when I have guests in town is to head to Lie Yue Mun. Down by the water on the eastern side of Kowloon you'll find traditional stilt houses, fantastic views of the city and fresh, delicious seafood.
Wander through the stalls and gawk at giant grouper fish, cuttle fish, razor clams, mantis shrimp, lobster, Alaskan king crabs and every other manner of crustacean. You pick your favourites and then take your selection to a restaurant of your choice where they'll cook it to your liking.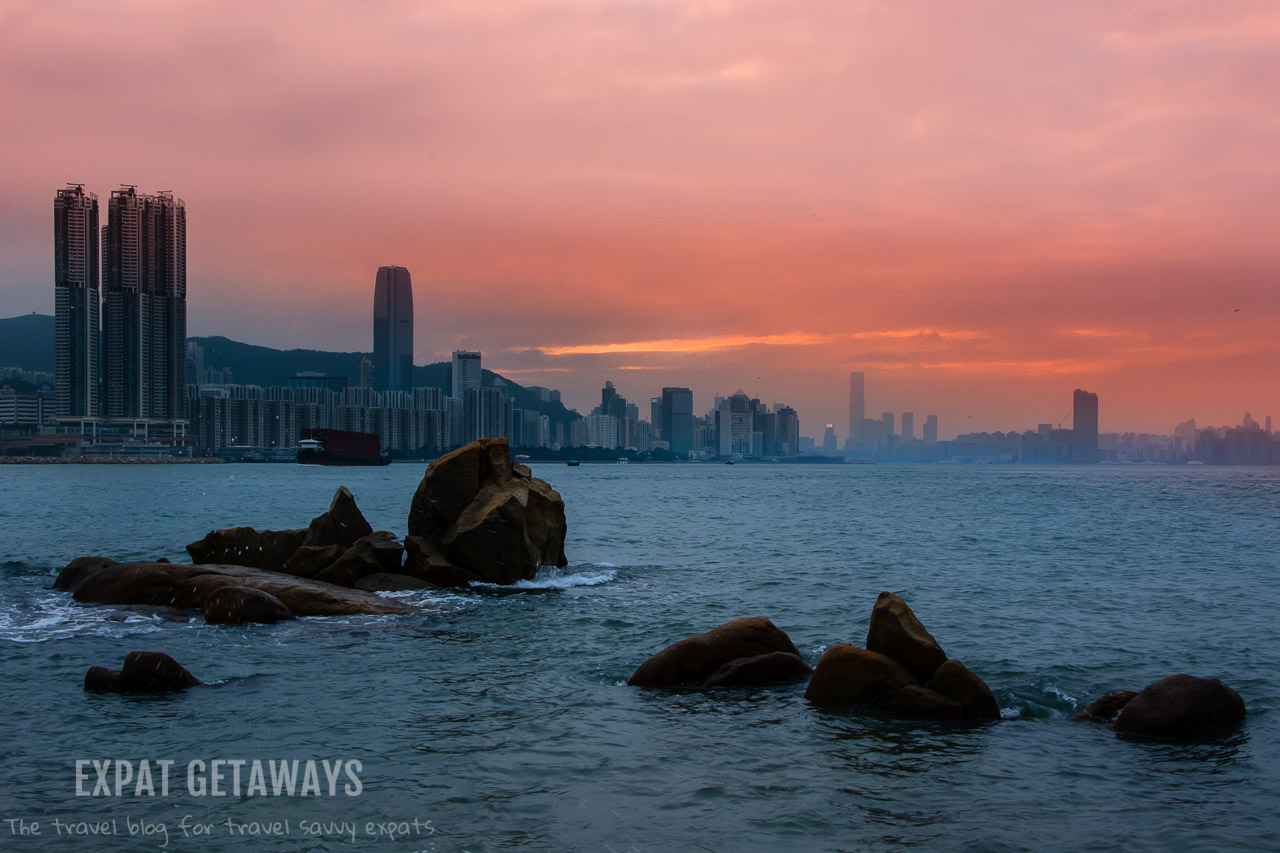 Can't choose? Tell the shop-keeper how much you want to spend per person and get a variety! Don't forget to check the price for cooking at the restaurant before you commit.
When I've gone with groups we normally set a budget of $HK150-200 a head depending on how many of us there are, and cooking is normally another $150-180 on top of that.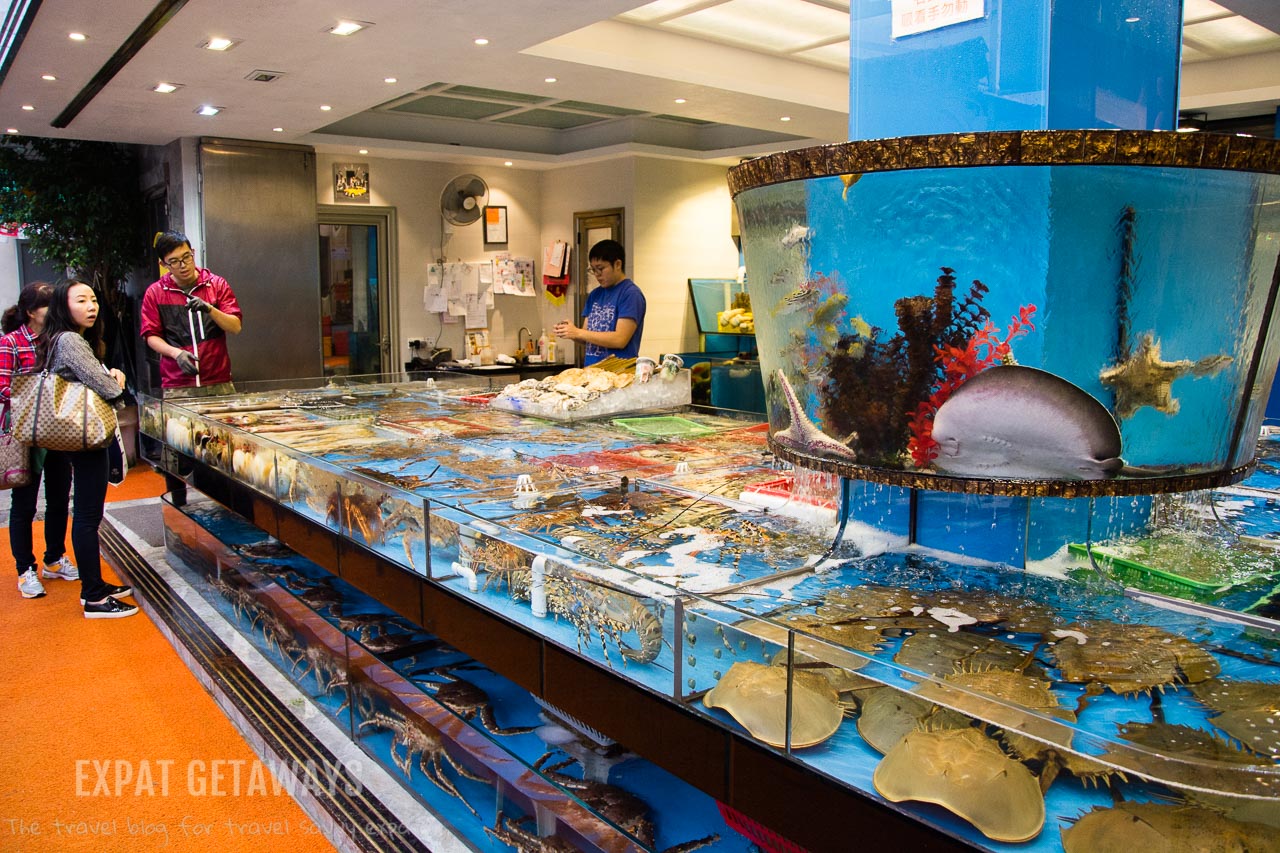 Cha Chaan Teng
You might have been to a Chinese restaurant back home and been served dishes that clearly have a western influence. Fluro pink sweet and sour sauce comes to mind as do mango pancakes – an Australian yum cha staple, and General Tso's chicken which was a North American creation. Cha chaan teng is the opposite of this… Asianised western food!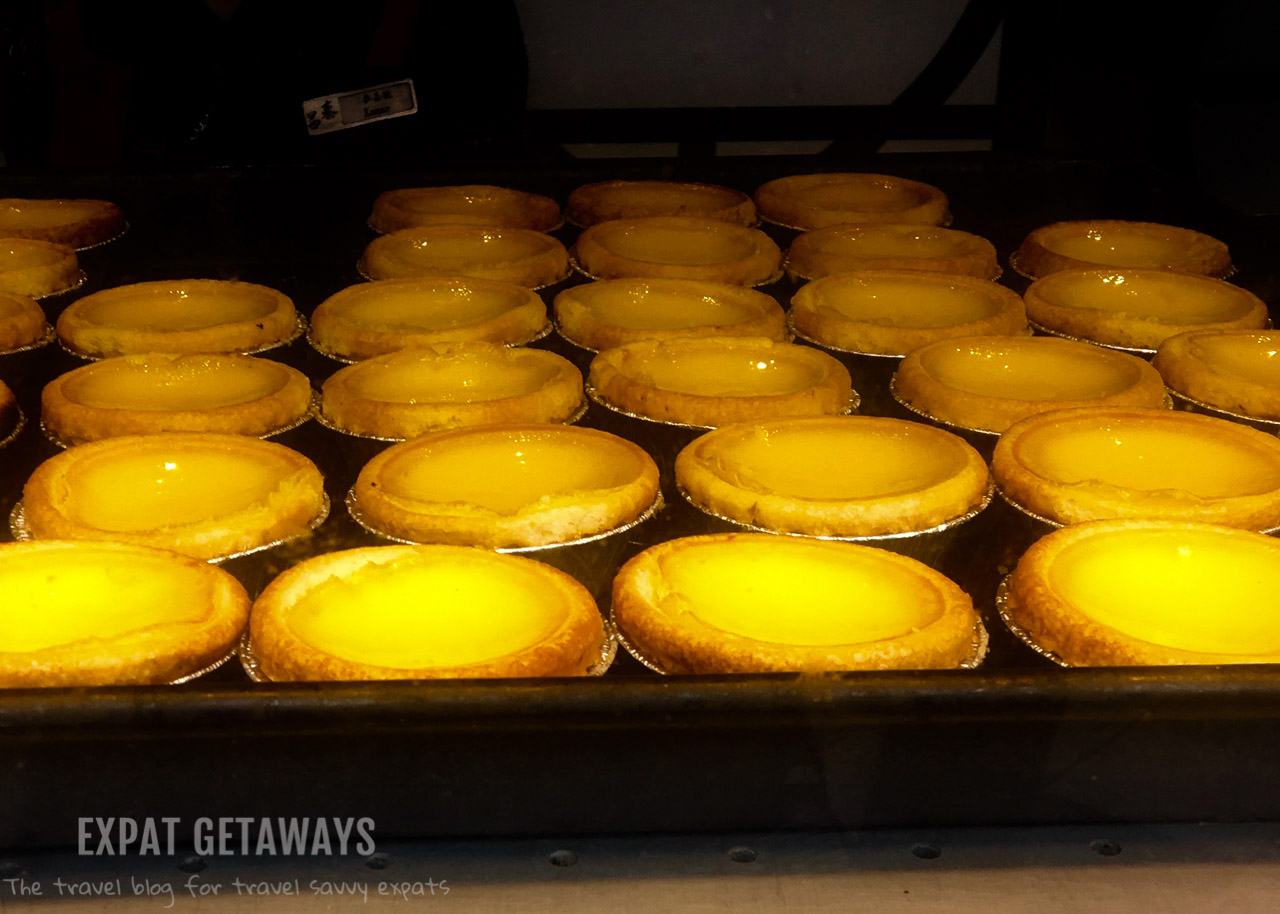 Historically, western food was seen as a luxury and certainly not something to be enjoyed by the masses. In response a number of enterprises set up to create their own versions for the locals. The ingredients are western, but they are put together in a way that most of us would never think of.
Think French toast that is actually deep fried bread and condensed milk, soup with instant noodles, egg and spam on top or the Hong Kong national drink – milk tea. You can't leave without trying a bo lo bao or pineapple bun. Containing absolutely no pineapple this is a sweet white bread bun with a sugar crust on top that caramalises and cracks to look like pineapple. Best served warm with a thick slab of butter inside!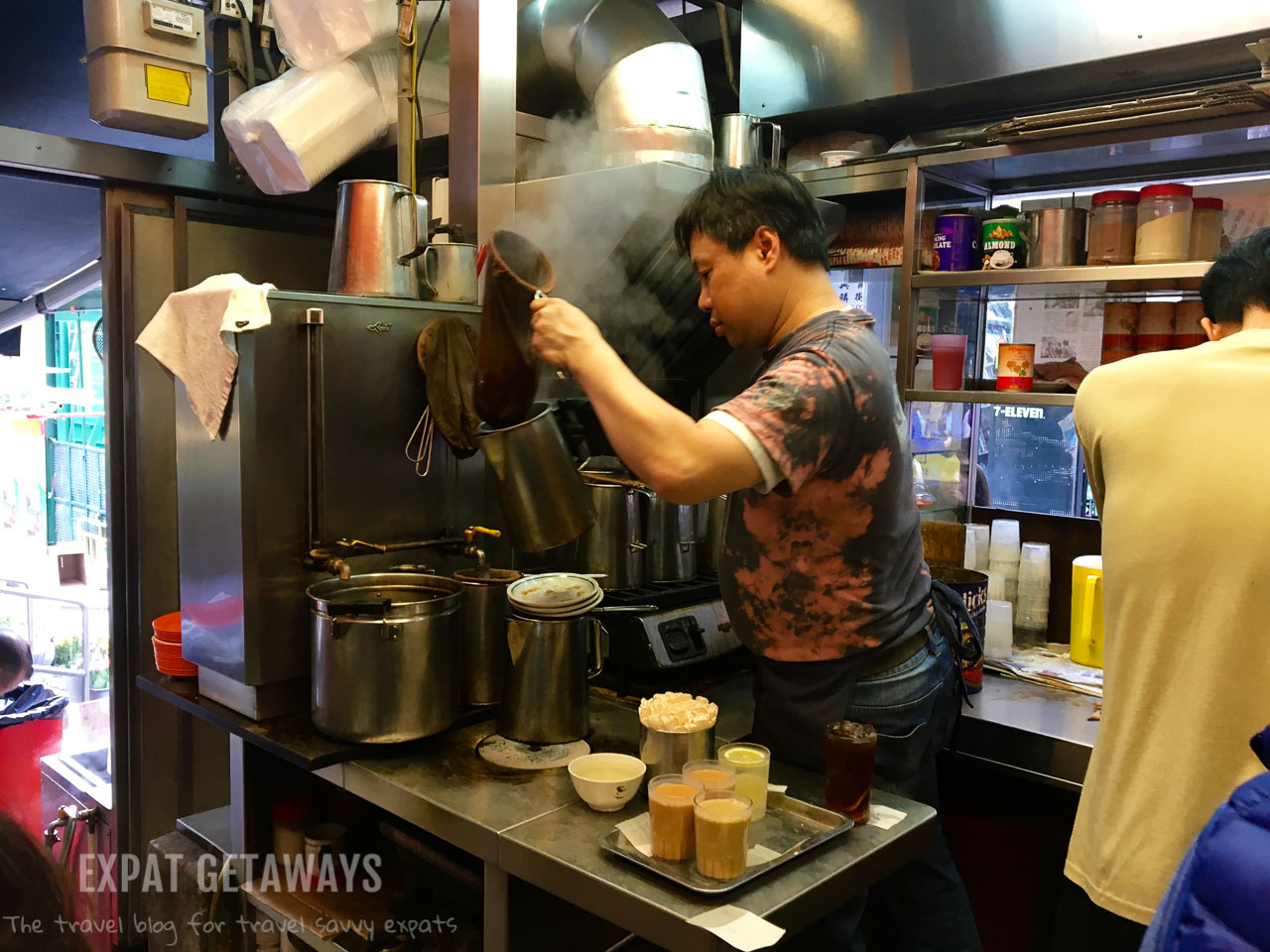 Cha chaan tengs are found all over the city and are usually cheap and cheerful and packed with locals.
Must try Hong Kong cha chaan tengs:
$ Lan Fong Yuen, Central
$ Australian Dairy Company, Jordan
$ Mido Café, Yau Ma Tei
Hong Kong Street Food and Dai Pai Dongs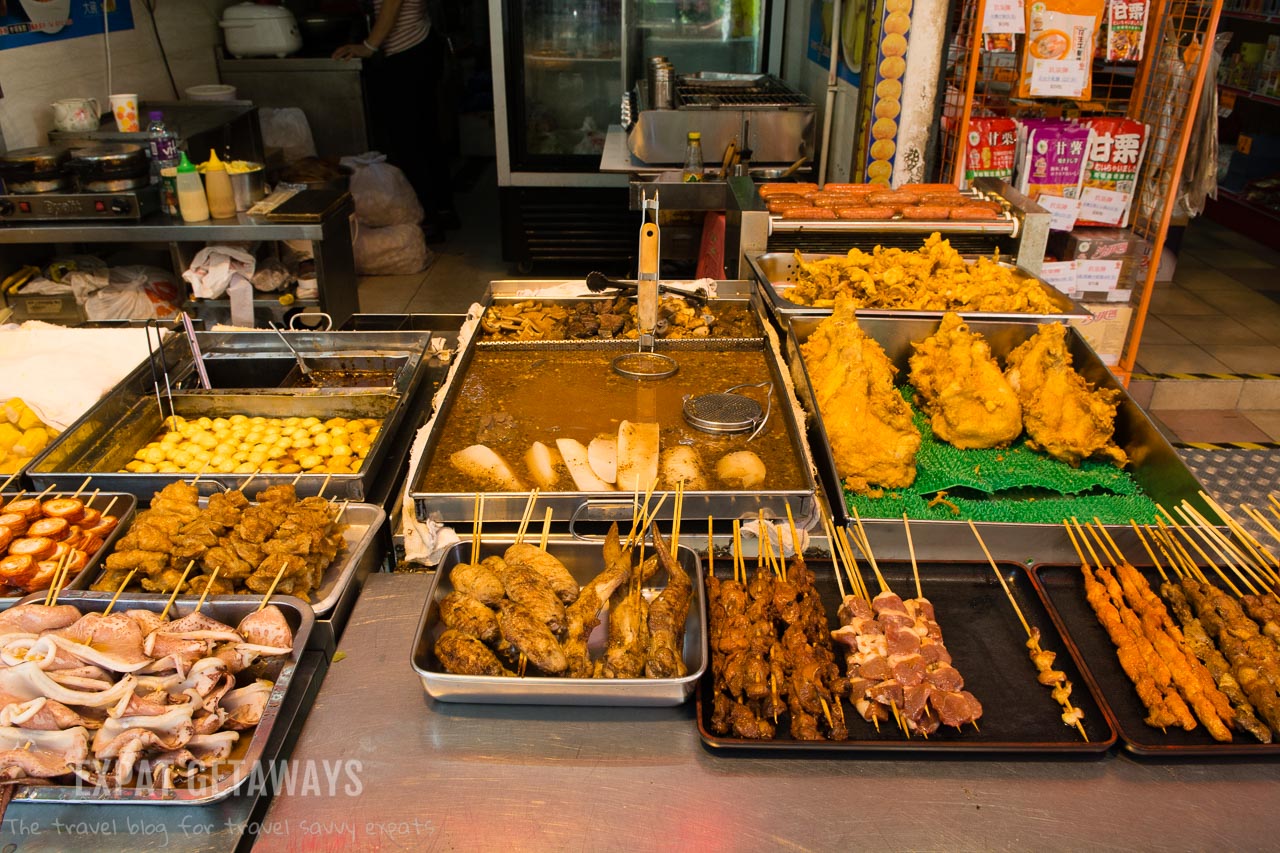 There is street food at every turn in Hong Kong. Whether it is a dai pai dong (out door street food stall) selling noodles or a vendor selling fish balls in curry sauce. You'll see lots of weird and wonderful. Anyone for bright orange intestines? Maybe stinky tofu is more your to your liking?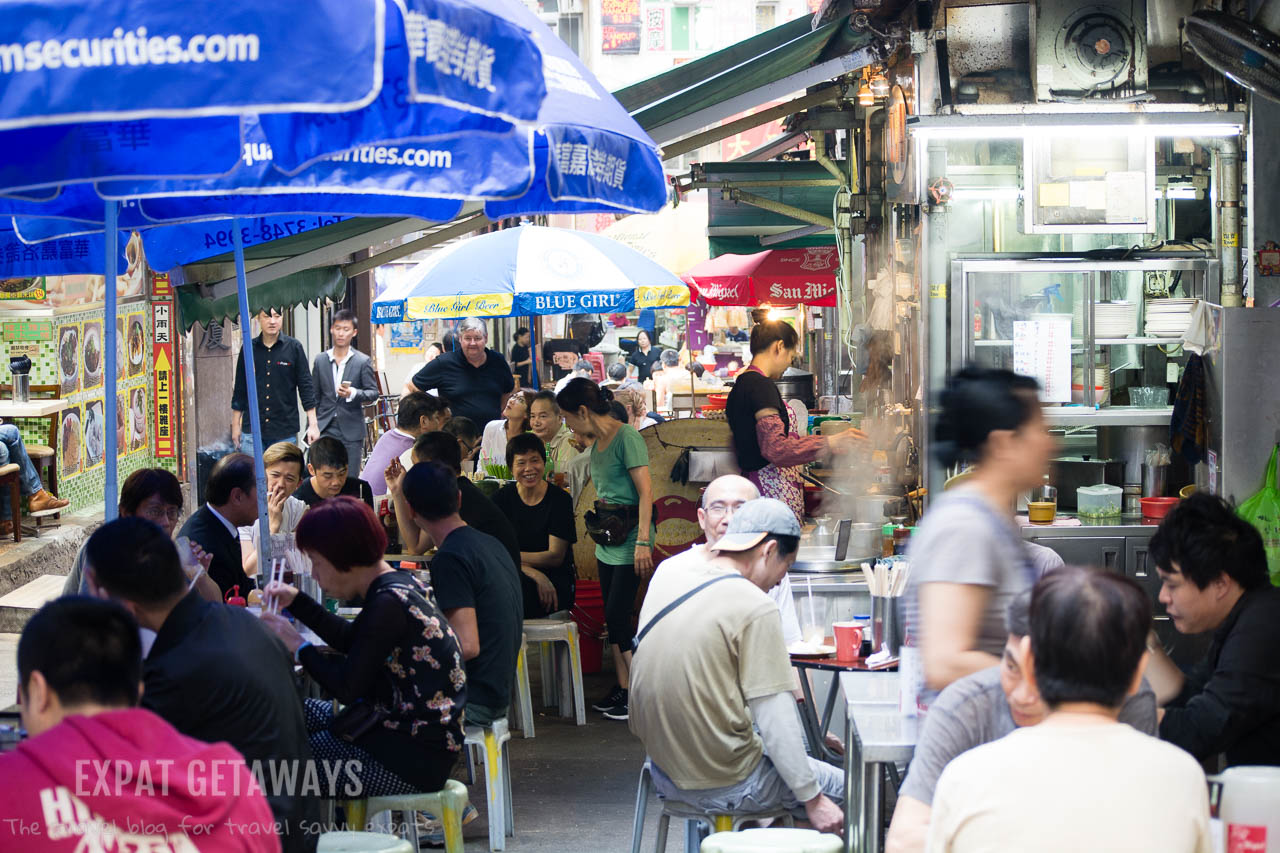 Personally I'm a fan of gai dan zai. The direct translation is little chicken egg but they're better known as Hong Kong egg waffles. When cafes would get their produce deliveries inevitably there'd be breakages. Rather than wasting the eggs the better solution was to turn it into a quick batter and cook it into the deliciousness that is the Hong Kong egg waffle.
Egg waffles are taking off around the city. You can get a classic bag for $10-18 or if you are feeling adventurous there are a number of shops popping up with fillings like black sesame, sweet potato, pumpkin or choc chips.
There's even an ice-cream shop called Oddies that has turned the gai dan zai into an ice-cream sundae!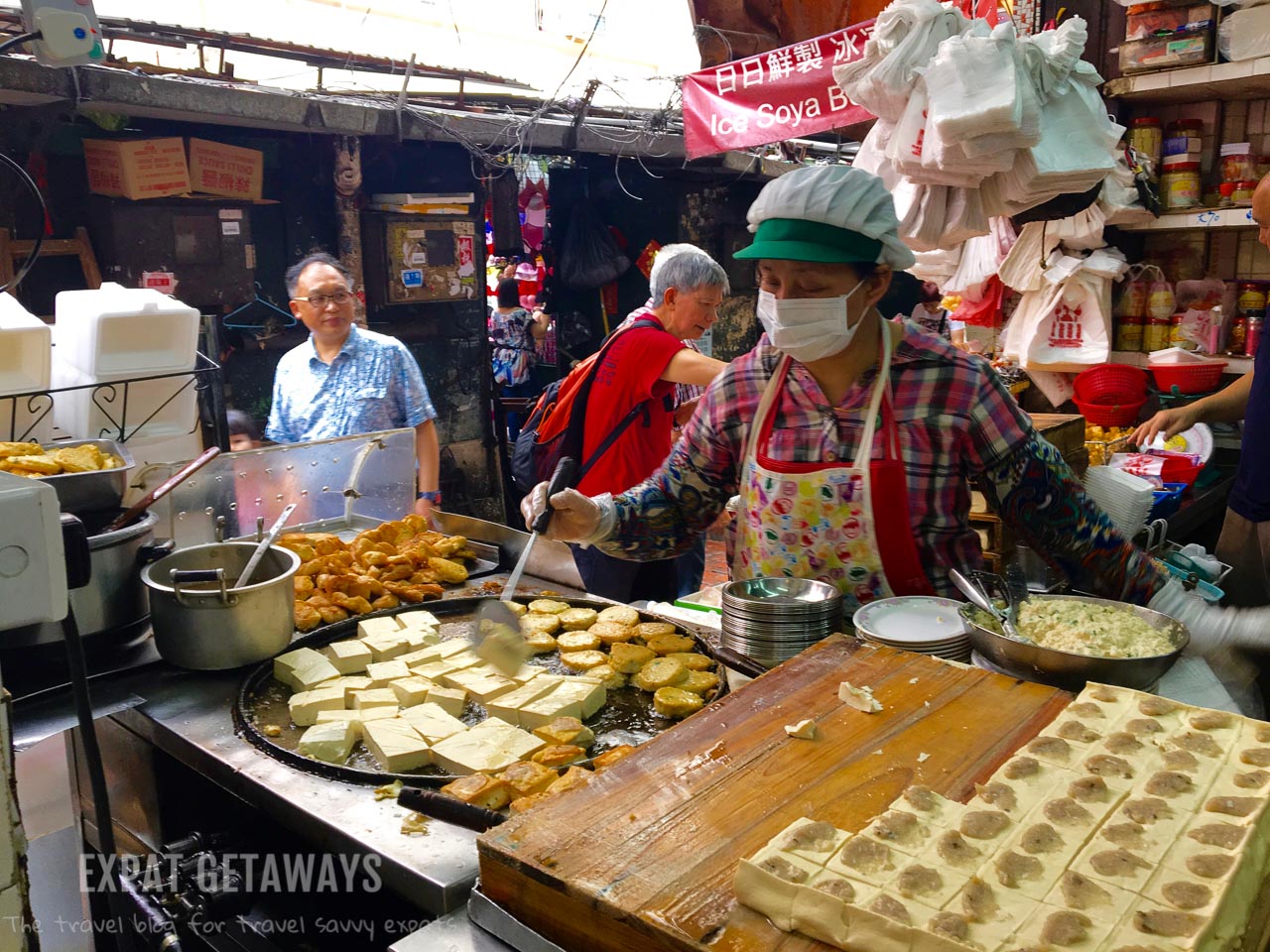 Must try Hong Kong street food:
$ North Point Cooked Food Market, North Point
$ Stanley Street, Central
$ Temple Street Night Markets
Egg Waffles:
$ Mammy pancake, multiple locations
$ Tai O egg waffle man, Tai O (ok I know this isn't a great description, look for the man cooking his egg waffles over a bucket of hot charcoals on the main street of Tai O fishing village)
$$ Oddies Foodies, Gough Street, Central
Other Hong Kong Chinese restaurants
These restaurants serve a variety of Cantonese and other regional Chinese dishes.
$ Crystal Jade, multiple locations
$ Din Tai Fung, multiple locations
$$ Paradise Dynasty, Causeway Bay
$$ American Restaurant, Wan Chai
$$ Ho Lee Fook, Soho
$$ Monogomous, Soho
$$$ Nanhai No. 1, Tsim Sha Tsui
$$$ Mott 32, Central
$$$ Tin Lung Heen, Ritz Carlton Hotel
$$$ Lung King Heen, Four Seasons Hotel
More from Expat Getaways:
First Time Hong Kong Survival Guides:
Hong Kong Neighbourhood Guides:
Love it? Pin it!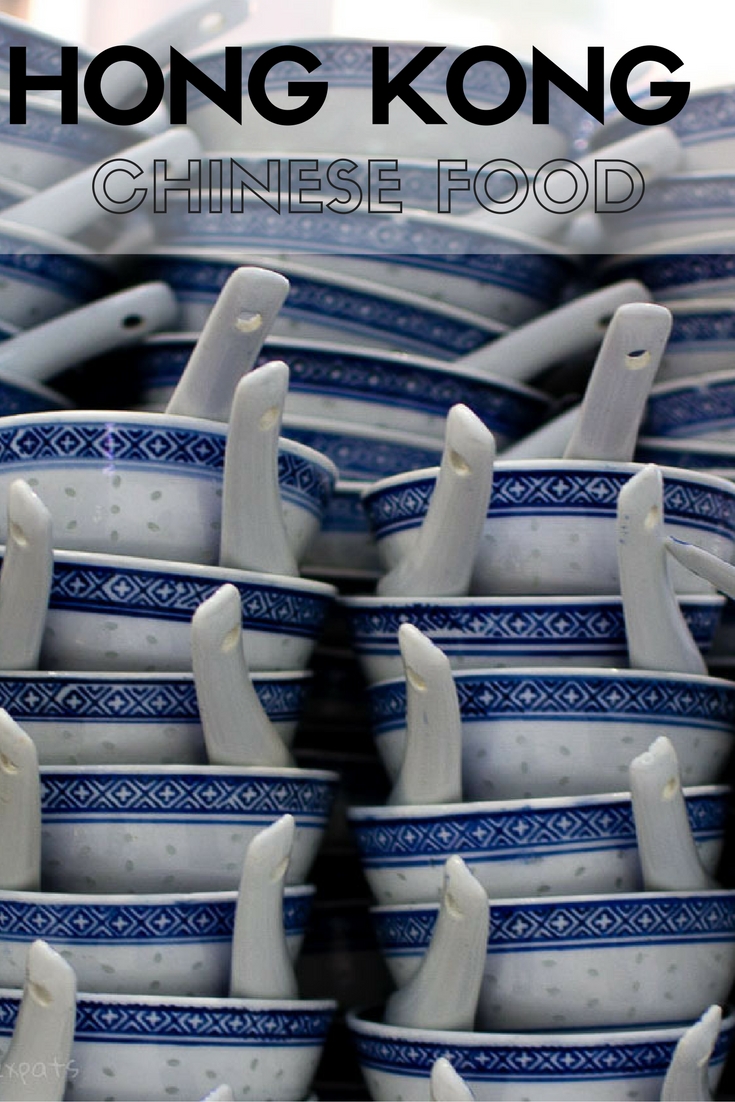 Expat Getaways endorses a policy of full disclosure.  This getaway was not sponsored or paid for by any company mentioned, and all views and opinions are solely those of the author.
Comments
comments