Wow…. Just WOW. That is the word that best sums up our stay at Pangkor Laut Resort, Malaysia. With our first anniversary coming up I was on the lookout for something special. This place certainly delivered on all counts. Just WOW!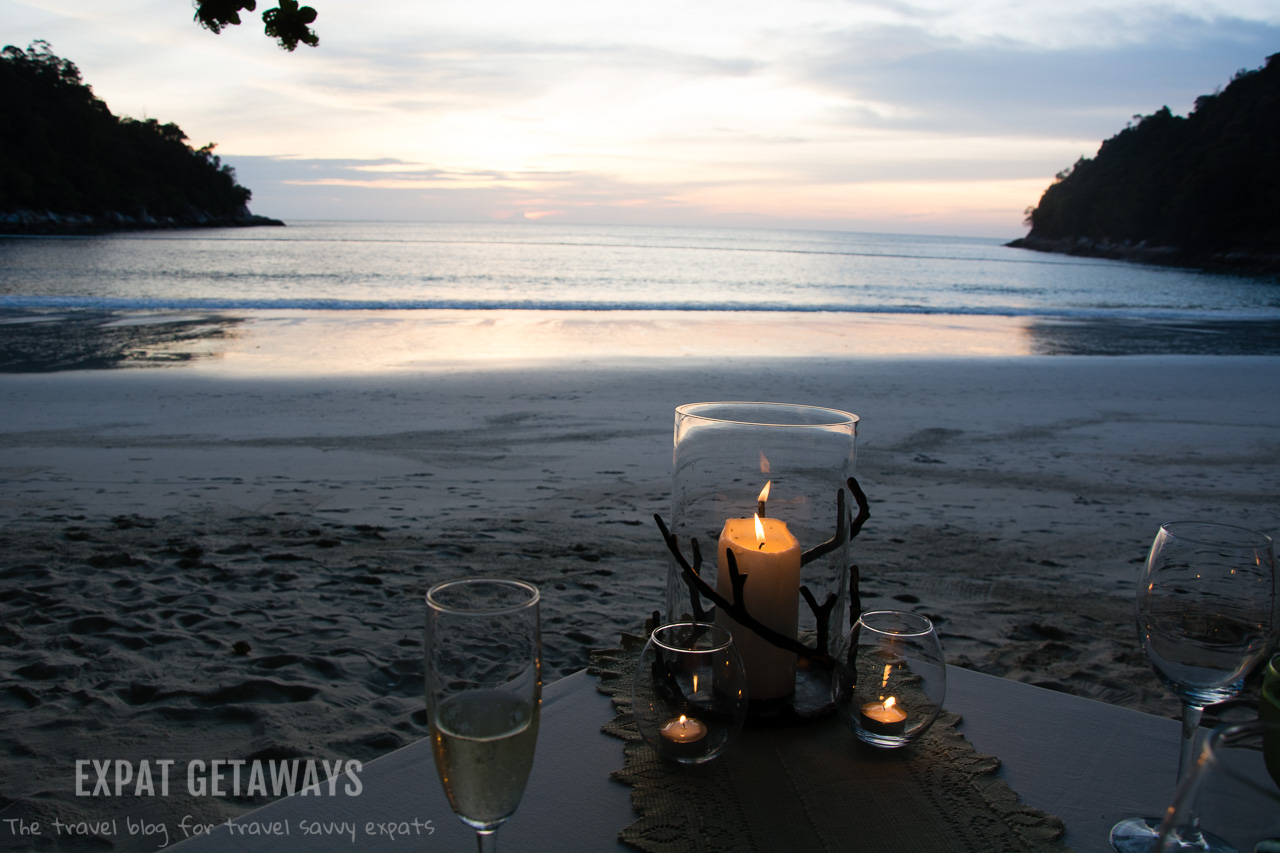 Getting to Pangkor Laut
Our journey started with a 3-hour drive from Penang (or if coming for, KL about a 3.5-4 hour drive) so it is a bit of a mission to get to. As soon as you arrive at the marina check in office it becomes clear why you made the journey. After hours of Malaysian traffic you are whisked into the air con, greeted with a drink and a cool towel and from that minute on your every need is taken care of. After a short wait we were on the speedboat for our 20-minute journey to paradise.
I didn't realise before, but Andrew was on a bit of a magical mystery tour. He was there when I booked. He knew we were going to an island resort and he knew it was our anniversary. There was no doubt the resort would be nice. I still wish I'd captured the look on his face as we rounded Pangkor Island and the resort came into view. It was a look of "oh my god what have your done!"… But in a good way!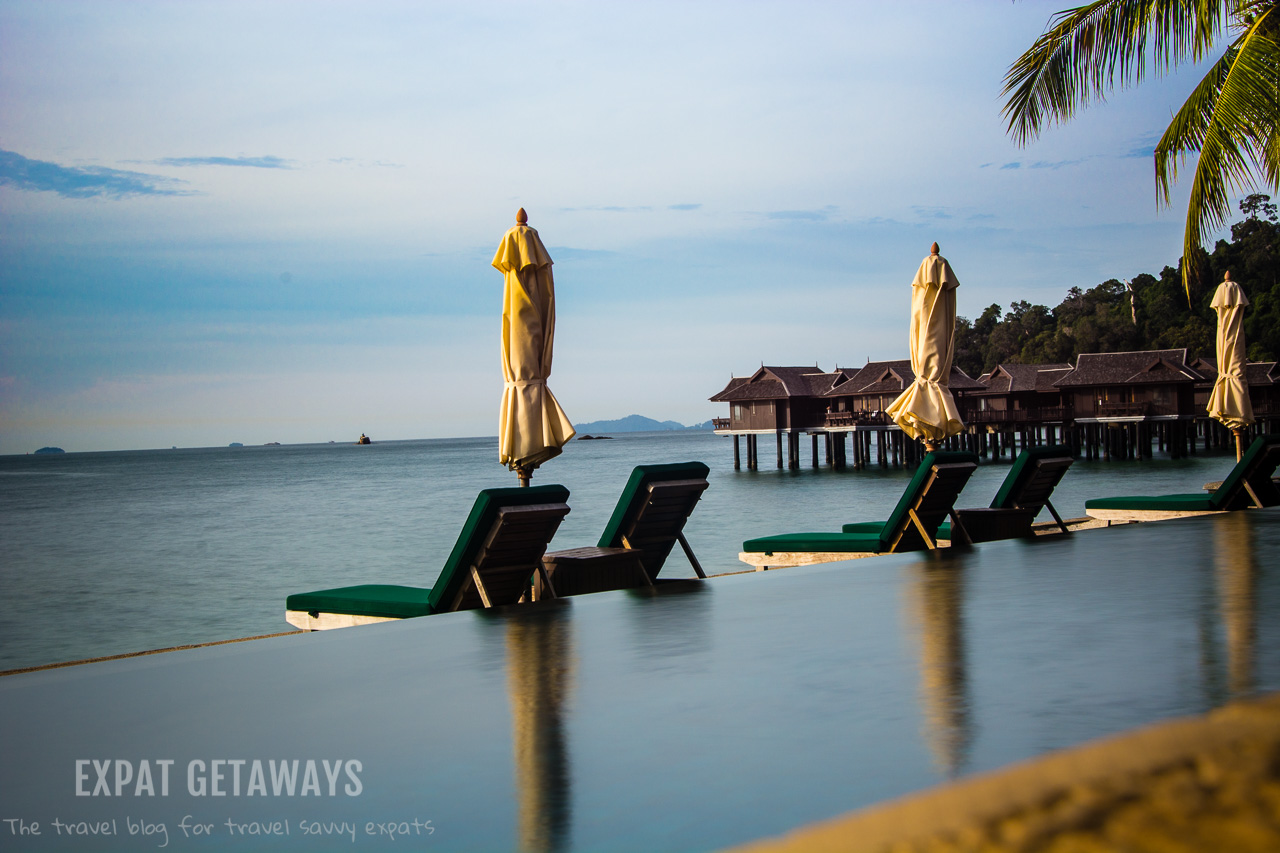 Arrival
I would say that we are not typically resort goers. I like a beach getaway as much as the next person, but our beach adventures normally revolve around scuba diving, not so much lounging around.
The lovely Kim personally check us in and explained the island facilities, inclusions in our package, spa facilities and dining options. With dinner reservations made we were all set to head to our room.
Another one of those WOW moments!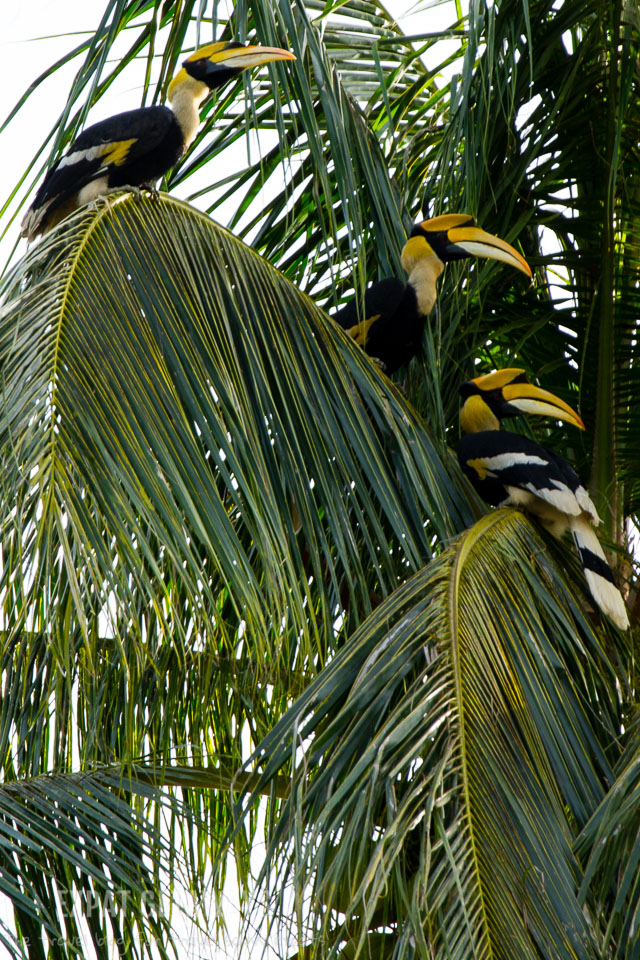 Accommodation
We were led through the private spa village and out to our overwater spa villa looking out to the sea. The room was beautiful and falling asleep to the sound of waves lapping instead of the Hong Kong traffic, divine!
The next few days were spent chilling on the balcony with a good book, relaxing at the spa (BLISS) and eating good food with a great view.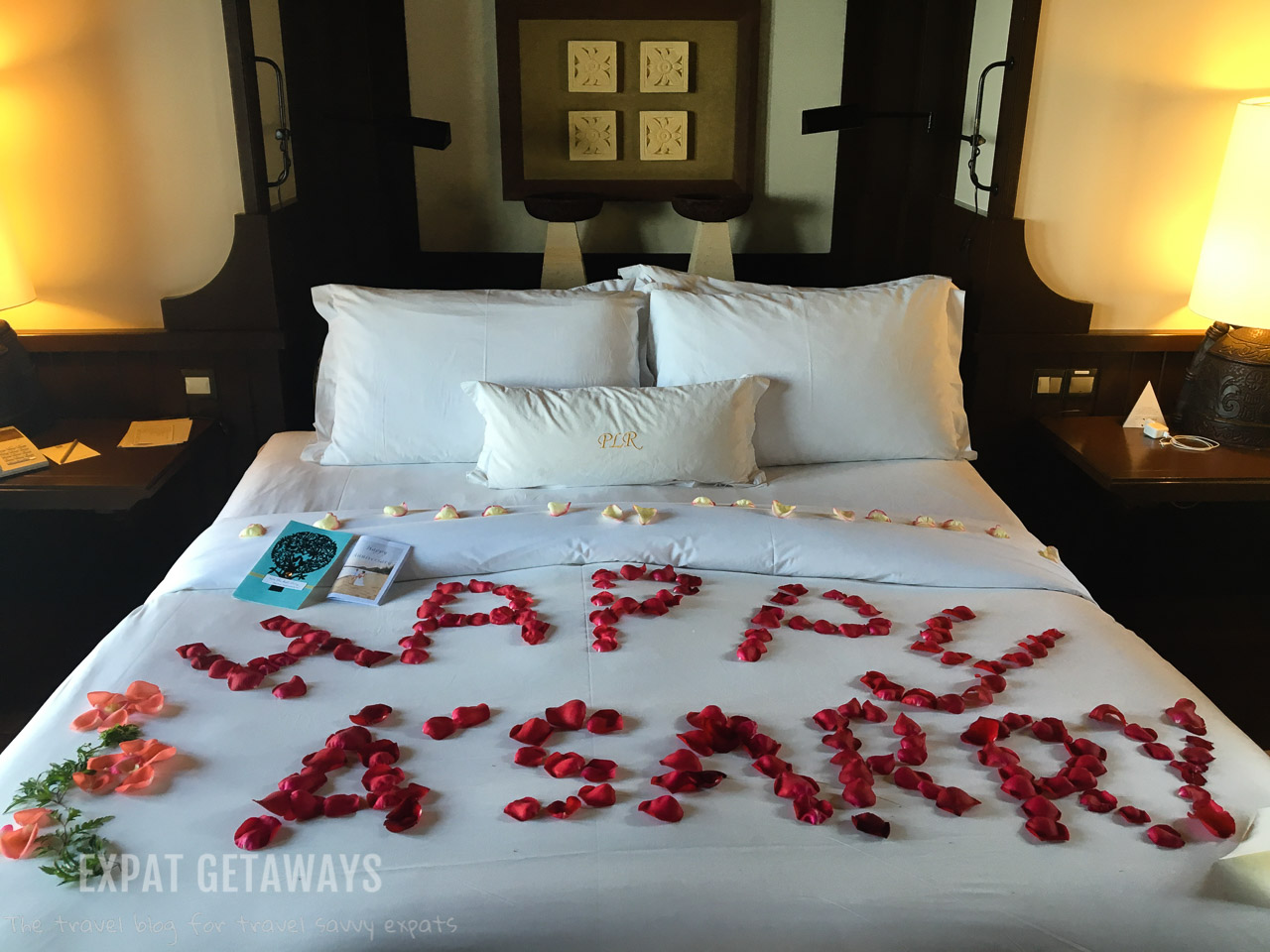 Spa Village
The Spa Village experience is phenomenal, with every treatment from pedicures to massages to full day retreats. All start with the 45-minute bathhouse ritual to help you ease into relaxation. A foot wash and pounding, a cool Malayan bath, some aromatherapy steam, a Japanese hot bath and finally a Shanghai scrub… And that's all before your spa treatment begins!!
We opted for the couples' treatment with a Princess treatment for me and a Warrior treatment for hubby- massages, facials, body scrubs, hair treatment, herbal bath and a steam. It was the perfect way to spend an afternoon.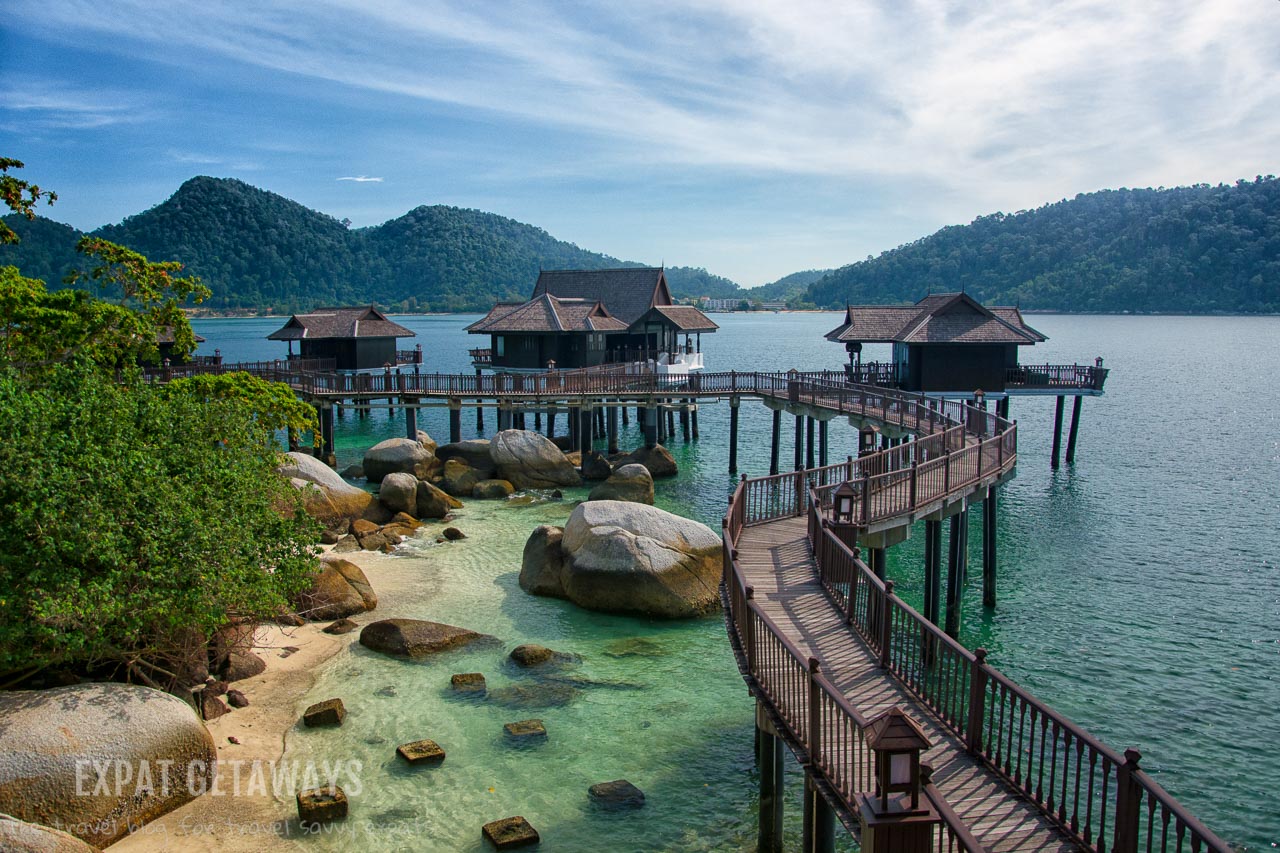 Private Dining
The highlight of our stay was a private dinner at Emerald Bay. While there was no shortage of dining options at the resort (there are 3-4 restaurants open each night for dinner) we wanted to do something a bit special. We were told to arrive at 7pm for dinner, but opted to head to the bar at 6pm for a pre-dinner glass of bubbles as the sun was beginning to set. We watched the beach slowly empty of resort guests (including two who couldn't help but commandeer our private table for a couple of quick selfies) until it was just us, our personal waiter Arnold and the sound of the ocean. The food was fabulous, the setting absolutely perfect and some pretty good company to boot.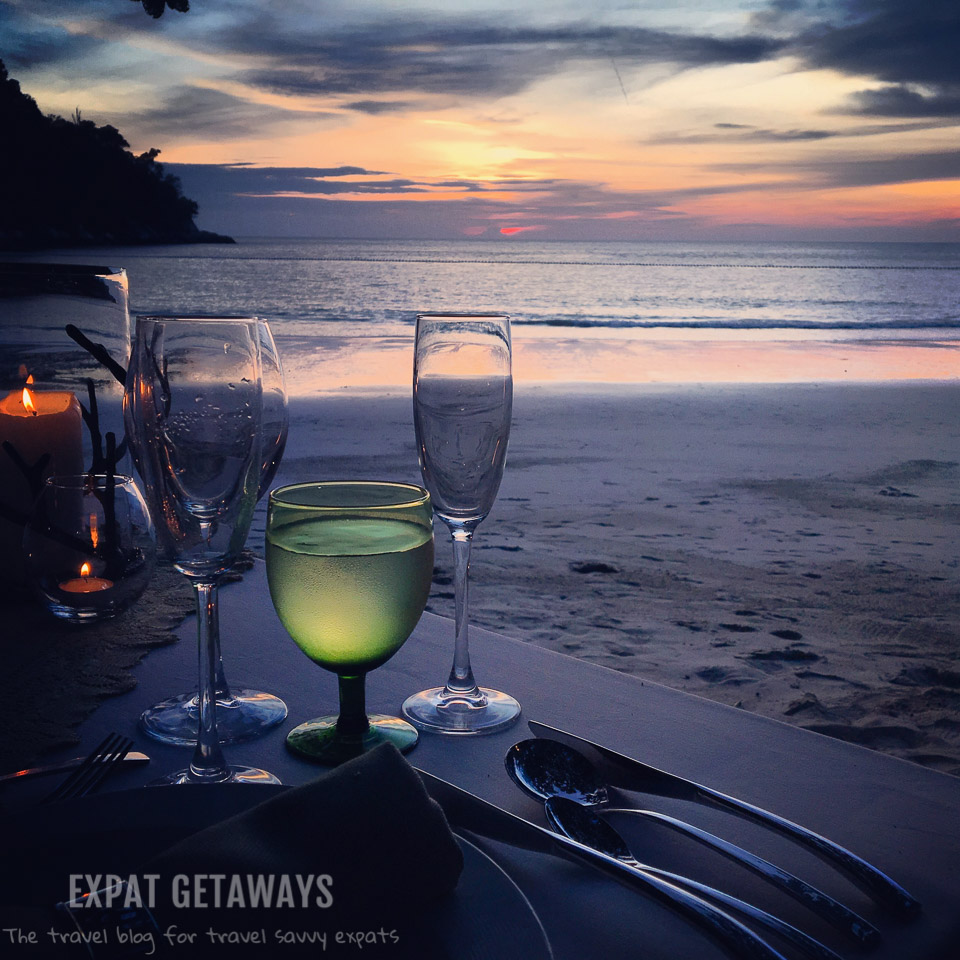 Added Extras
Everything is taken care of at Pangkor Laut. You have a wifi dongle so you can stay connected (if you want). Shuttle buses if you feel too lazy to walk and even umbrellas strategically located so you don't get caught in the rain. My favourite was the seemingly endless supply of in room toiletries so you can steal use as much as you like. I am still devastated that I have run out of the divine pomegranate moisturizer.
Final Say on Pangkor Laut Resort
Would I go back? In a heartbeat!
Am I a resort convert? Not for every trip, but definitely when I need some time out from the hectic HK pace.
Photographs
Almost all photography is courtesy of my lovely husband over at Andrew Mizzi Photography. Be sure to check out his website for info on his camera kit, to purchase prints and of course more stunning photographs from this trip and our travels around the world.
Love it? Pin it!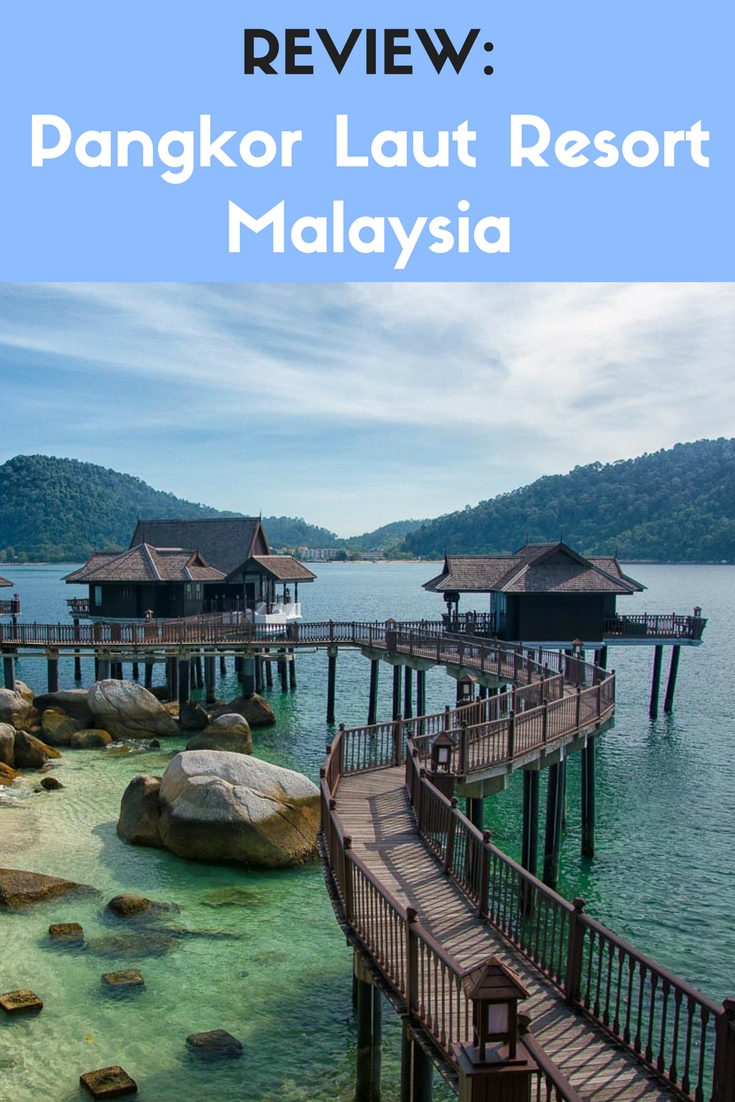 Expat Getaways endorses a policy of full disclosure.  This getaway was not sponsored or paid for by any company mentioned, and all views and opinions are solely those of the author. This post may contain affiliate links. This means that I may get a small commission at no extra cost to you. I only recommend products that I use and love myself, so I know you'll be in good hands.
Comments
comments